[TOC]

Are you looking for places or things to do while in Kathmandu, perfect for day trips? Don't worry, we have several and the best day trips in Kathmandu to recommend. These short and sweet escapes are easily accessible and worthwhile for a rewarding day trip in Kathmandu. Also, these tours are great trips to visit with family and friends. Similarly, Kathmandu's top attractions for the best day trip include exploring historical monuments of Kathmandu valley to scenic mountain flights and thrilling rafting adventures. Peruse the list of the best day trips in Kathmandu for splendid and memorable short escapes.
Helicopter tours to the Himalayas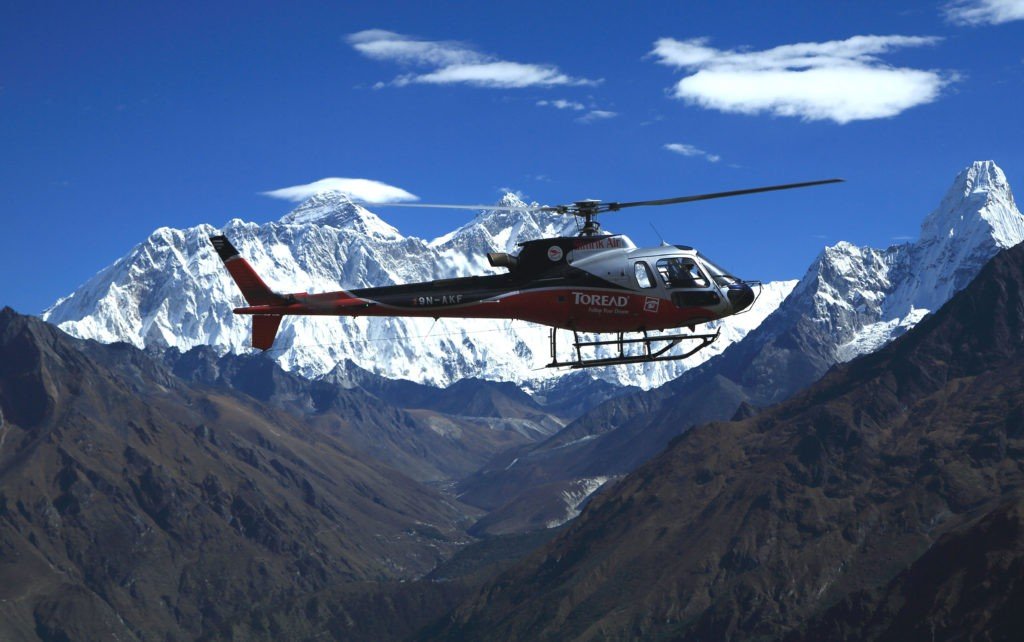 Nepal's mountains are incredibly famous worldwide, and as much as its mountains are famous, trekking is another popular activity in Nepal. Nevertheless, one cannot reach the lap of these mountains without walking the rugged trails for days. Hence, for adventurers looking to spend some quality time viewing the epic mountains of Nepal, we have the perfect one-day trip idea for them. People who love mountains but are restricted by time and energy can explore the splendor of the Himalayas via helicopter tours.
Plan an adventurous heli tour to any one of the Himalayan regions of Nepal and make the best memories. One can take helicopter tours to Everest, Annapurna, or Langtang and savor the finesse of these mountains in just one day. One-day helicopter tours to the Himalayas are lovely and would become the best day trips of all time.
Visit world heritage sites of Patan and Bhaktapur and Changu Narayan temple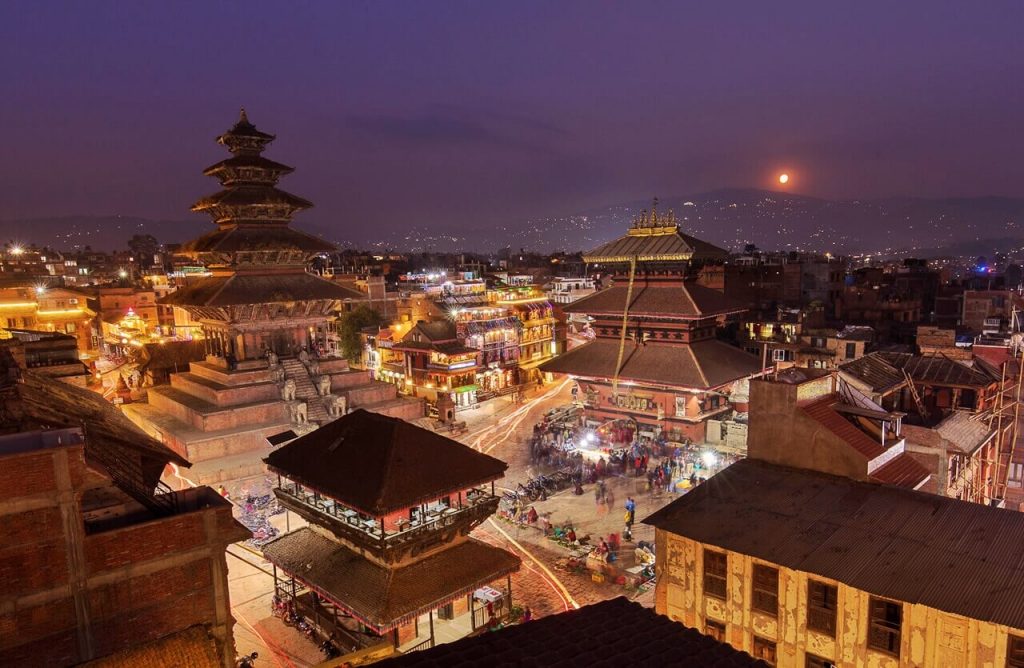 There are several historical sites in Kathmandu, including Patan Durbar Square, Bhaktapur Durbar Square, and Changu Narayan temple. Visiting these landmarks would give you a glimpse of Nepal's ancient history and formation. Besides, these sites are artistically magnificent, and their detailed arts and architecture are amazingly astonishing. Patan and Bhaktapur durbar square allows travelers to dive into the era of the Malla Dynasty and archival monuments preserved since that generation.
Whereas, about an hour away drive from Bhaktapur takes visitors to Changu Narayan temple. This temple is believed to be the oldest temple of Nepal, built in the second century during the Licchavi era. The temple is magnificent and grand with its intricate design and handwork performed in different temple parts. Visiting all these attractions is a well-worth one-day trip.
World Heritage sites based in the capital city- Kathmandu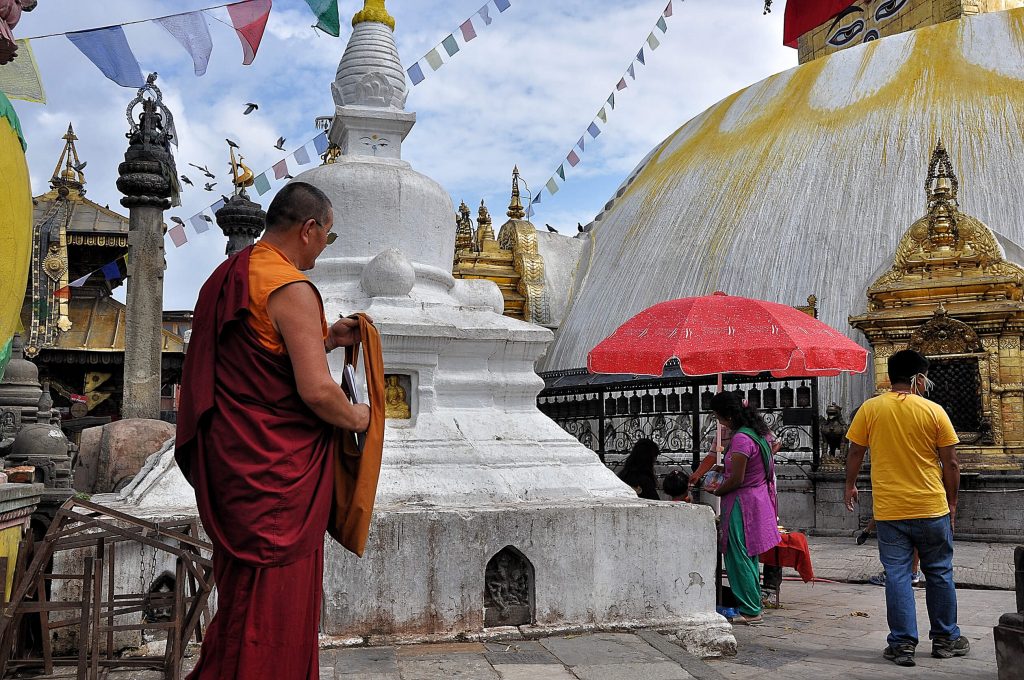 Kathmandu houses several world heritage sites: Kathmandu durbar square, Boudhanath, Pashupatinath, and Swayambhunath temple. These outstanding landmarks are attached historically, and mythological hence carrying deep meaning for locals. For instance, Kathmandu durbar square showcases the arts and architecture of the Shah dynasty while the city's thriving heart. Likewise, Swayambhunath is a religious hub for both Buddhist and Hindu followers. The foundation of Swayambhunath is an attachment of ancient and many mythological stories.
Similarly, Boudhanath is the largest dome-shaped stupa in the world. The heritage site is the epicenter of Buddhism in Nepal, surrounded by several monasteries. And lastly, the historic Hindu temple is dedicated to Lord Pashupatinath- is a large assemblage of temples, ashrams, statues, and inscriptions built along the banks of the holy Bagmati. An arati ritual (oil lamp lighting) occurs every evening, and the entire temple comes alive with devotees singing bhajans. A day may not be enough to serenade these places, but learning bits about all these places through a one-day sightseeing tour is well-worth.
Hike around Kathmandu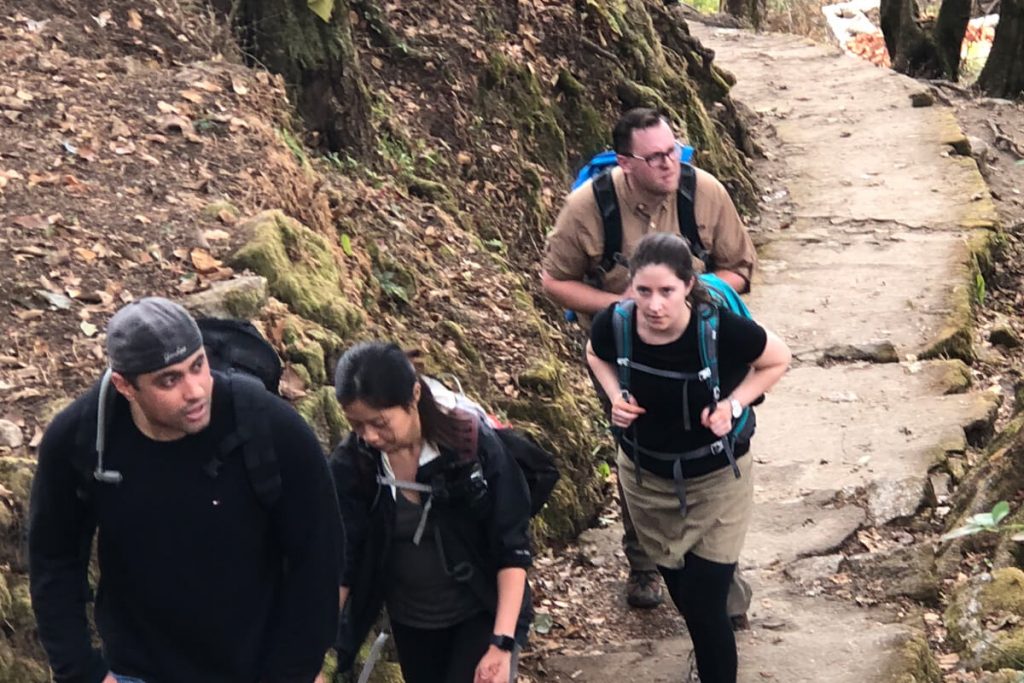 Kathmandu valley is surrounded by several beautiful hills that are perfect for a one-day hiking journey. Locals always explore these hiking trails when they feel like it's time for some nature relaxation. Likewise, travelers with limited time on hand can hit these hiking trails around Kathmandu for rewarding day trips in the lap of Mother Nature. All the hiking spots around Kathmandu offer breathtaking panoramic views of the mountains of Nepal. Hence, by going on a one-day hiking journey, one can clench one thirst for mountain galore. Some of the favorite hiking spots around Kathmandu are Phulchowki Hike, Nagarkot Hill Station hike, Dhulikhel hike, Namobuddha hike, and many more.
All the more, these hiking journeys are not only an excellent way to taste mountain elegance. It is also a perfect opportunity to interact with people living in the outskirts of the central city. Altogether go around Kathmandu to build an ideal day excursion across Nepal's outskirts.
Mountain Viewing- An hour flight from Kathmandu airport to the Himalayas of Nepal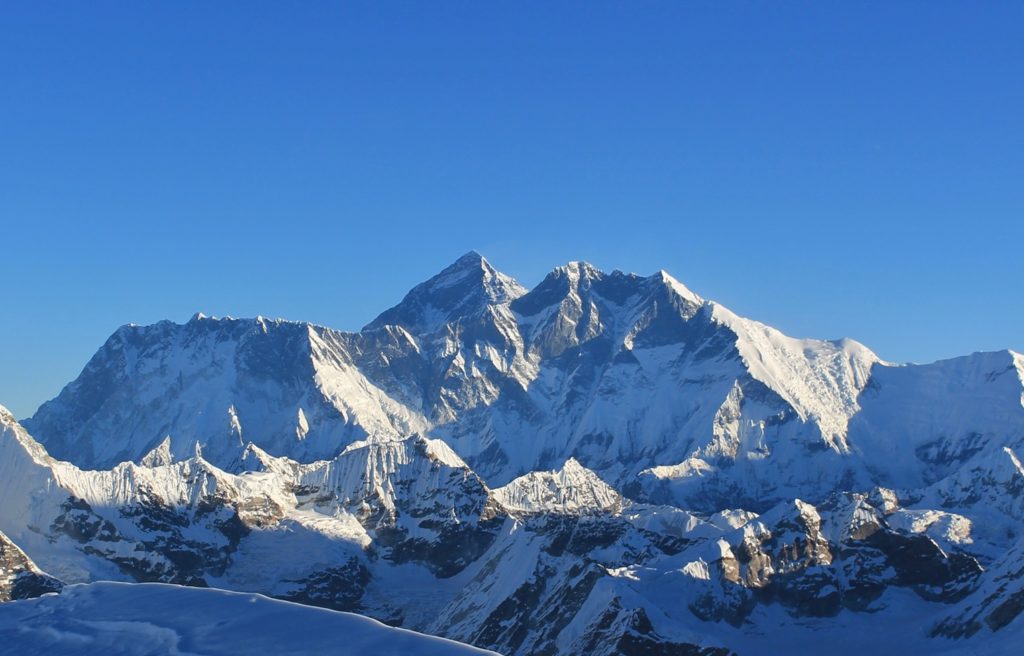 From the moment you land in Kathmandu, you may witness mountain views in a variety of ways. You can always view the mountains from your window on a plane, go on a trek, or go on a hiking spree to the nearest hill station from Kathmandu. There are many ways. But among them, the all-the best way to mountain viewing is by going on an hour mountain flight experience from Kathmandu airport. A mountain flight experience is out of this world because it lets you see a bird's-eye view of the glorious Himalayas of Nepal. By taking on a mountain flight, you get to enjoy a close-up view of some of the world's highest peaks. You get to see mighty Mt. Everest, Cho Oyu, Dhaulagiri massif, the Annapurna range, Makalu, and Kanchenjunga in this short yet memorable tour.
Furthermore, the feeling is only enhanced when an infinite jagged row of towering snowy peaks is in front of your eyes. The pilot will welcome you inside the cockpit to see the splendor of rows and rows of mountain peaks. The total mountain flight experience is out of this world and incredible. Thus, the mountain flight experience is fantastic for a rewarding day trip in Kathmandu.
White River Rafting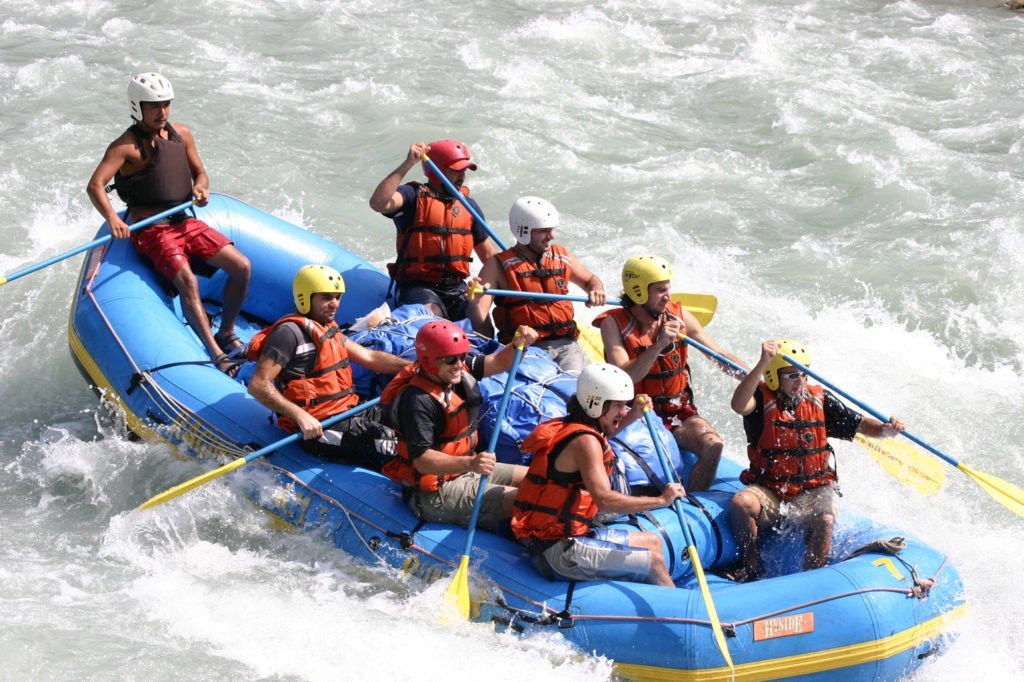 Nepal flaunts some of the top rafting rivers in the world. And the great thing is that few of them can be done in a single day. Additionally, Nepal has some of the most spectacular and unique white-water rafting adventures in the world. The voyage takes rafters from the Himalayan area to the Terai plains, suitable for beginners to experienced rafters. The Trisuli and Bhote Koshi Rivers are famous rivers for rafting are available for one-day rafting trips from Kathmandu. You can head to the rafting spot in the morning, and by evening, you will be back in your hotel room. Or, if time is a bit flexible, spend the night at the riverside resort enjoying the starry sky and campfire. Going on a white river rafting is one of the must-to-do things in Nepal.
Shop a souvenir for your friends and family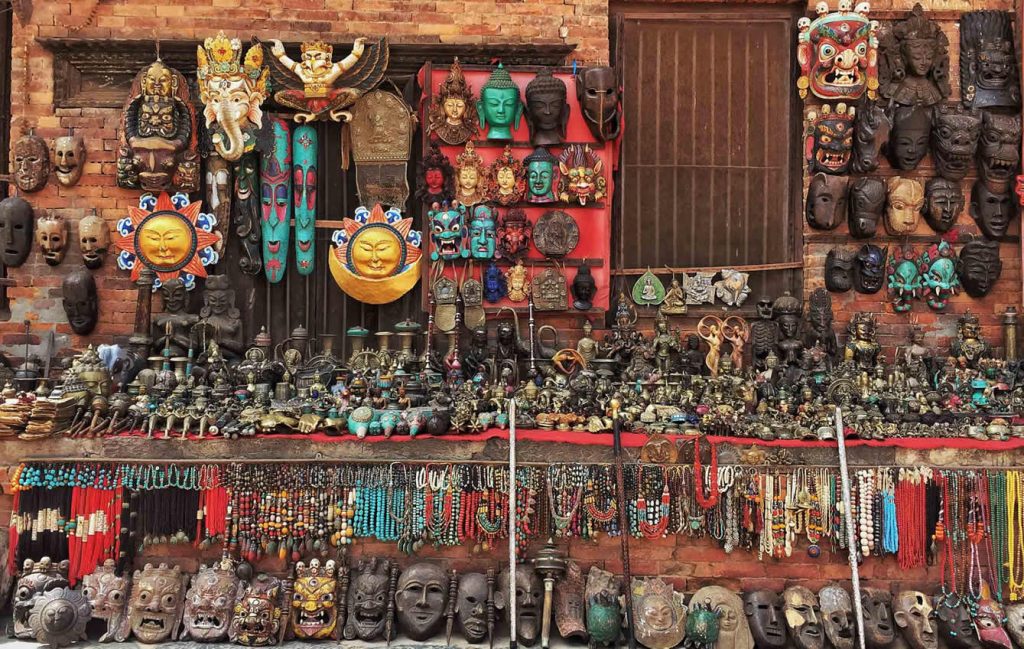 Nepal markets are not dotted with shops that sell international products. These marketplaces highlight delicious handcrafted products produced by local people. Much of them are inherently religious. The market is broadly open to stone and metal sculptures, decorations in gold and silver, and superb wood carvings. So take a day to yourself and roam around to find local authentic gems to remember by your time in Nepal.
The options for Nepali souvenirs extend to Nepali tea, the legendary Gurkha knife or Khukuri, prayer wheels, stone sculptures, singing bowls, thangkas and pauvas, pashmina, carpets, jewelry, and other items. Souvenirs are sold in tourist locations like Thamel, New Road, Basantapur, Asan, Patan, and Bhaktapur. But remember that anything older than a century cannot be carried out of the nation. So take a day to yourself and roam around to find local authentic gems to remember by your time in Nepal.
Last words
Whether you spend your days in Nepal doing things mentioned above or instead would like to dwell on other things, there are plenty more options for visitors to try. The possibilities vary from taking cooking classes to pottery-making classes. All can be done in a day and are splendid ways to spend a marvelous and unforgettable time in Nepal.