Such is the heavenly bliss that your physical weariness will seem to be alien to your body, a feeling that the happiness bug has smitten you is the kind of experience you will have.
As I write this reverie about Nepal with gorgeous mountains smiling down at me, I wish to savor the magnificence of nature's beauty!
Come and embrace the natural beauty of Nepal!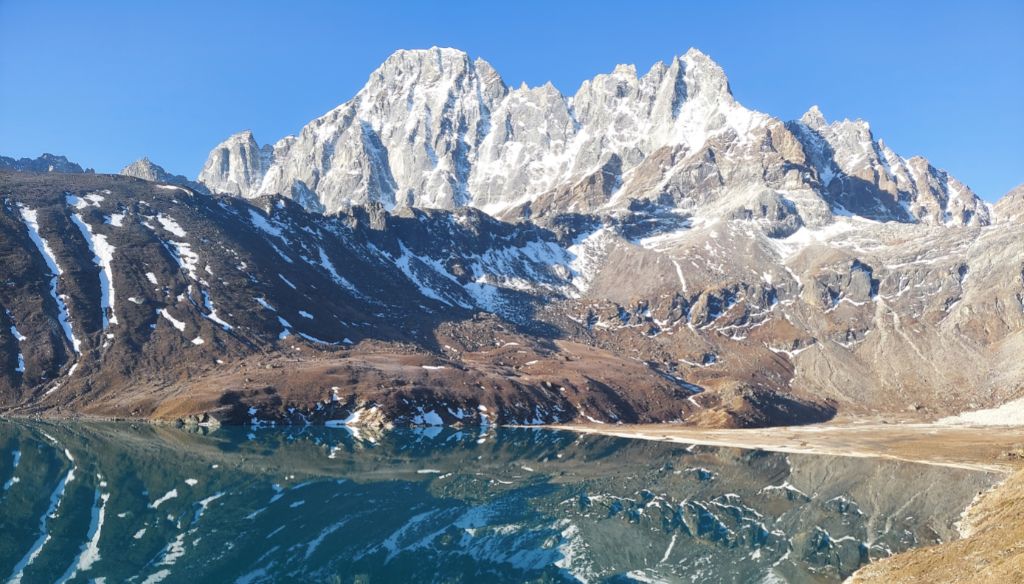 Here, presenting you Nepal in its true shining colors. It's a land of rugged valleys, snow-covered mountains, endless hills, barren lands, clean and curvy roads, and the mystical Lamas, where centuries-old monasteries and temples have maintained their charm. The rare phenomena of magnetic mountain chains leave everyone astonished. And as you explore some of the beautiful places of Nepal, you will get the feeling of being on cloud nine. Lush, green, and beautiful valleys will be a perfect getaway. Undoubtedly you will be mesmerized by the natural beauty in and around.
On the epoch of ecstasy, the incredulous smell of rhododendron flowers, twittering of birds, silver lakes, and the jewel-blue rivers that are the soul of the ice-cold mountains will tantalize your senses, making you experience euphoric peace and happiness. Nature has endowed Nepal with implausible beauty. No words can describe its unbeatable beauty. Some may say that autumn is sad, but it is as delightful as spring in Nepal.
Not only you'll love the colors of these two seasons blooming at beautiful touristy destinations of Nepal, but the picture-perfect landscapes will take your breath away. As you set your foot on this heavenly bliss, the people will welcome you with their warmth and love right from the day you arrive until your departure. A sense of togetherness and humanity still drives the country.
Make the most out of your trip to Nepal! The snow, green valleys, and majestic mountains it's all here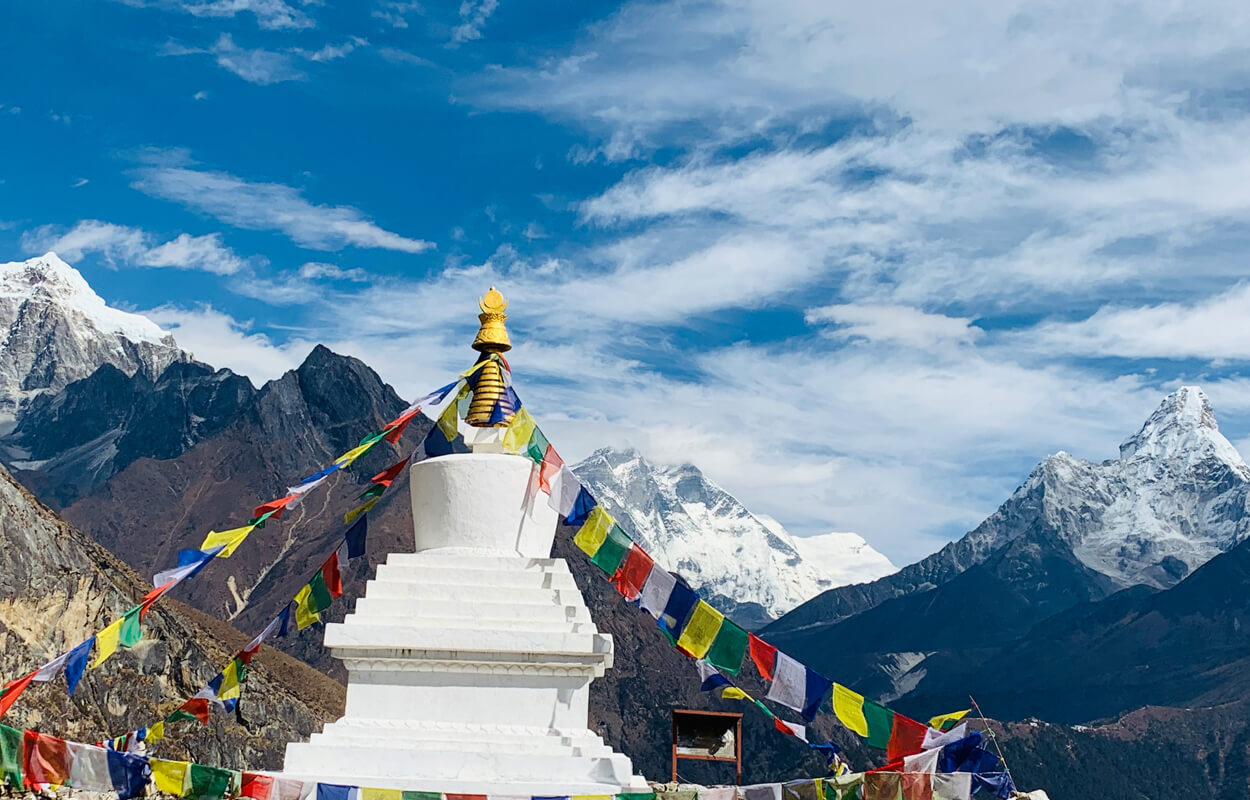 You can bet that those who have witnessed the quaint landscapes of Nepal will never ask why one's trip to Nepal is heavenly bliss. From the distant mountain peaks to gushing rivers, blue lakes, and verdant meadows, each corner of Nepal is filled with natural wonders and rich culture.
Nepal's crown is its natural beauty, picturesque views, and natural landscape. Nepal has a unique way of seeping into your being with its surrealism. The blessed land of Nepal is placed on the lap of the Himalayas, with evergreen forests, high hills and mountain peaks, lush green valleys, and lakes that shine like precious stones when the sun shines. It is like a canvas of picturesque art painted using all shades of vibrancy in a palette. Soft snow falling on the sleepy mountain peaks, forming a white carpet of snow over the grassy meadows, is something everyone looks forward to experiencing.
The scenery sounds astounding, and this winter wonderland is straight out of a fairy tale. You will experience swoon-worthy moments in some of Nepal's most beautiful trekking destinations. The soft snowflakes falling on the blooming rhododendron tree top hillocks and stunning valleys aren't away from you. For snow lovers, places like Taplejung, Solo Khumbu, Kalinchowk, Bethanchowk, Daman, Kaski, Dolakha, AmaYangri, and Poonhill are some of the popular places to experience snow and enjoy the beauty of nature that makes you feel the wonderland. So, it's not only popular mountain tops that provide you with stunning views of snow, but Nepal also has a lot to offer.
The unexplored picturesque valleys and lakes of Nepal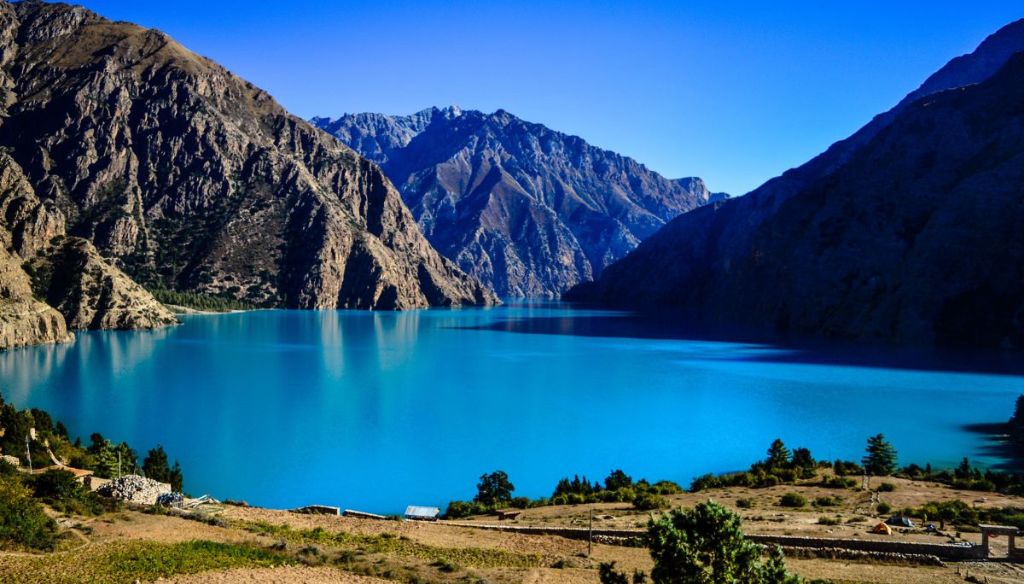 Who will not be mesmerized by the stunning valleys of Nepal spreading serenity that makes you revive your souls like nowhere else? Some of the most famous valleys in Nepal are Pokhara, Kathmandu, Barun valley, Poon Hill, Manang, Namche Bazar, Khaptad, and Badimalika, located amid sublime mountains, offering experiences that make you feel like being in heaven.
Nepal has stunning lakes that can lure almost all visitors, a country with many lakes that will compel you to embark on your journey to Nepal. The beauty of famous lakes of Nepal like Rara Lake, Fewa lake, Begnas lake, Shey Phoksundo lake, Tilicho lake, Gosaikunda lake, Gokyo lake, Bish Hazari lake, Ghodaghodi lake, and Thonak Cho, to name few are awe-inspiring. Surrounded by mountains and hills, these lakes' water is crystal clear, allowing you some "me time" to contemplate and enjoy the serenity. You can explore some of these lakes and its surrounding by boat.
Learn and explore the exotic culture, diverse languages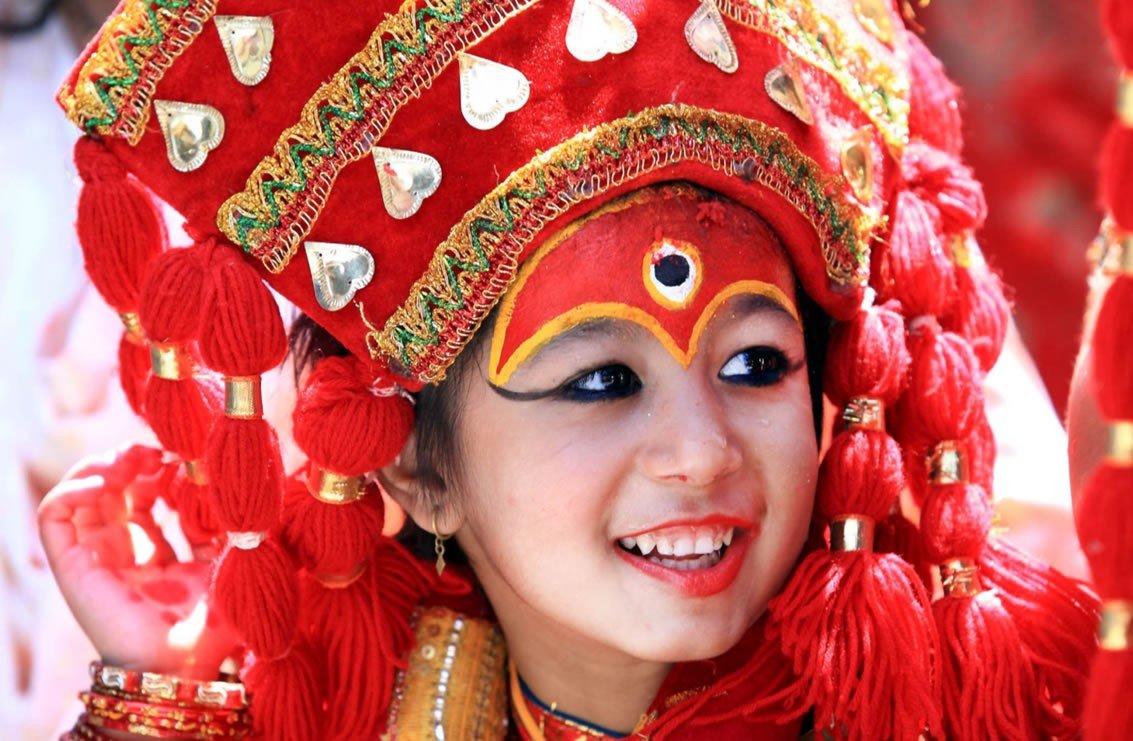 The richness of culture adds up to the beauty of the country. The modern world has not easily affected the ancestral culture of the country. The multicultural territory has over 80 ethnic groups and 123 languages. Nepal is known for its mysterious language known as 'Kusunda' in the western part of Nepal, which has bemused many linguists about its origin. If you are an enthusiastic language learner, this may probably interest you. You may be interested in learning this mysterious language because it is not phonologically, syntactically, and lexically associated with any other languages of the world, making it a 'language isolate.'
Nepal is also popularly known for the only living goddess in the world, "Kumari" (manifestations of the goddess Durga). Nepal holds magnificent vistas and amusing traditional culture. The religious norms will inspire, amaze, and elevate your soul. No wonder Nepal's beauty is not limited to breathtaking mountain views. The country has its architectural history too.
Magic of going on an unexplored expedition
Unexplored treks in Nepal have always been enigmatic trekking destinations, providing you with elements unfolding the age-old regions of Nepal. The most unexplored trekking region is distinct from its counterparts like Lower Dolpo and Upper Mustang, Rara Lake, Ganesh Himal, Manaslu Circuit, Simikot Limi Valley, Tsum Valley, Nar Phu Valley, and a few more.
The enticing architectural landmarks you can't miss!
If you are obsessed with history, Nepal has many perfect places with ancient tales of kings and queens. One such place is Gorkha Durbar, where you will find traces of the dynasty. Rani Mahal, located on the coast of Kali Gandaki River at the border of the Palpa and Syangja districts, is one of the historical palaces in Nepal and is still one of the most extraordinary pieces of architecture to date.
The crown of the country, World Heritage sites of Kathmandu, Bhaktapur, and Lalitpur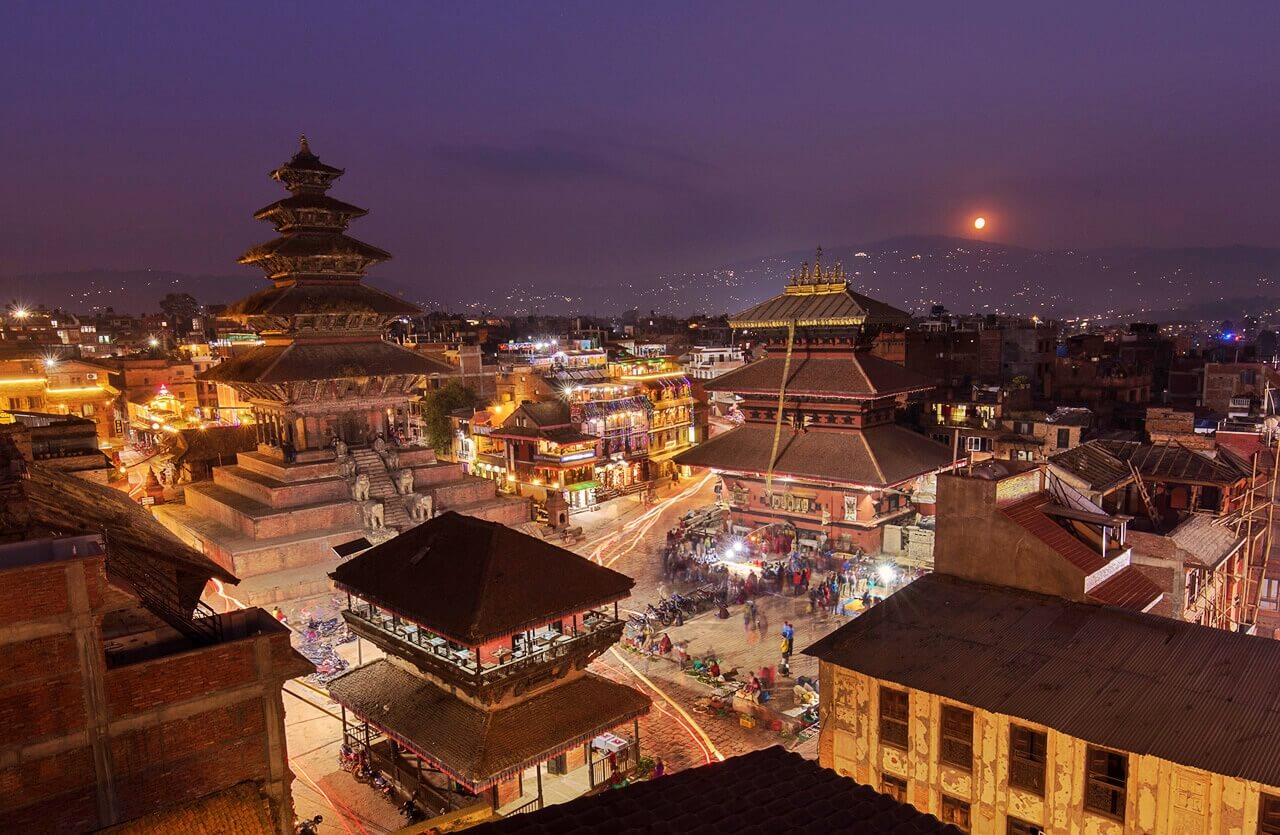 The country's capital city, Kathmandu Valley, holds its mythological history. The capital was once a lake. The capital city has many religious sites worth visiting, like the Monkey temple, the famous Pashupatinath temple, and the Buddhist White Stupa, Boudhanath, a great UNESCO Heritage site. The city's main attraction is Durbar Square, famous for its spectacular architecture.
The Bagmati zone (Anchal in Nepali) constitutes two other fascinating cities, Lalitpur and Bhaktapur, besides the capital city Kathmandu. The ancient city of Bhaktapur is a world heritage site and a third of the valley's medieval Newari cities, the other two being Kathmandu and Patan. This medieval city is like a living museum, with temples on every corner. The place is home to traditional Newari architecture, and the famous Nyatapola Temple is one of the masterpieces. The ancient city is also known for its unique art and craft. Potter's square in Bhaktapur is a must-visit place to see the creation of local clay pieces. Yogurt pots, known as "Ju Ju dhau," is one of the best yogurts you have ever tried.
Patan, located in Lalitpur, one of the oldest cities, has the beautiful Patan Durbar square, the main attraction, with many temples and the world-famous Patan museum. Like any other city in Nepal, the city is famous for its temples, shrines, statues, monuments, and culture. Lalitpur, a Sanskrit word that means "city of beauty," is undeniably beautiful. Taleju Bell, Hari Shankar Temple, Yoga Narendra's statue, Krishna Mandir, and Golden Temple reflect Newari architecture. The most visited Patan Museum has an incredible collection of ancient art, cast bronze, gilt-copper works of Hindu and Buddhist deities, and architectural history.
The bustling streets of Thamel and Jhamel
Thamel is the heart of Kathmandu, a hub for hippies in the 1970s is famous for nightlife. Thamel's pubs, bars, and clubs will make your nightlife electrifying if you are a party person. It's where you can find wide-range mountaineering gears if you plan to trek. You will find a good deal of handcrafted souvenirs to take home. Due to thriving nightlife and shopping sprees, Thamel has many hidden gems that go unnoticed by travelers sometimes. Age-old Mahavira Monastery still has its charm.
As you take a walk around this place, religious temples like the sunken Ganesh temple, Tri-Devi Mandir, Shiva shrine, and Ashoka Stupa are exquisite pieces of architecture. Less known to many tourists, Jhamsikhel, also popularly known as Jhamel, is a new tourist place in Lalitpur. It is a new tourist hangout that offers an assortment of restaurants that serves an incredible variety of cuisine. And, of course, both Thamel and Jhamel are must-visit places if you are in Kathmandu.
The heights and depths of the country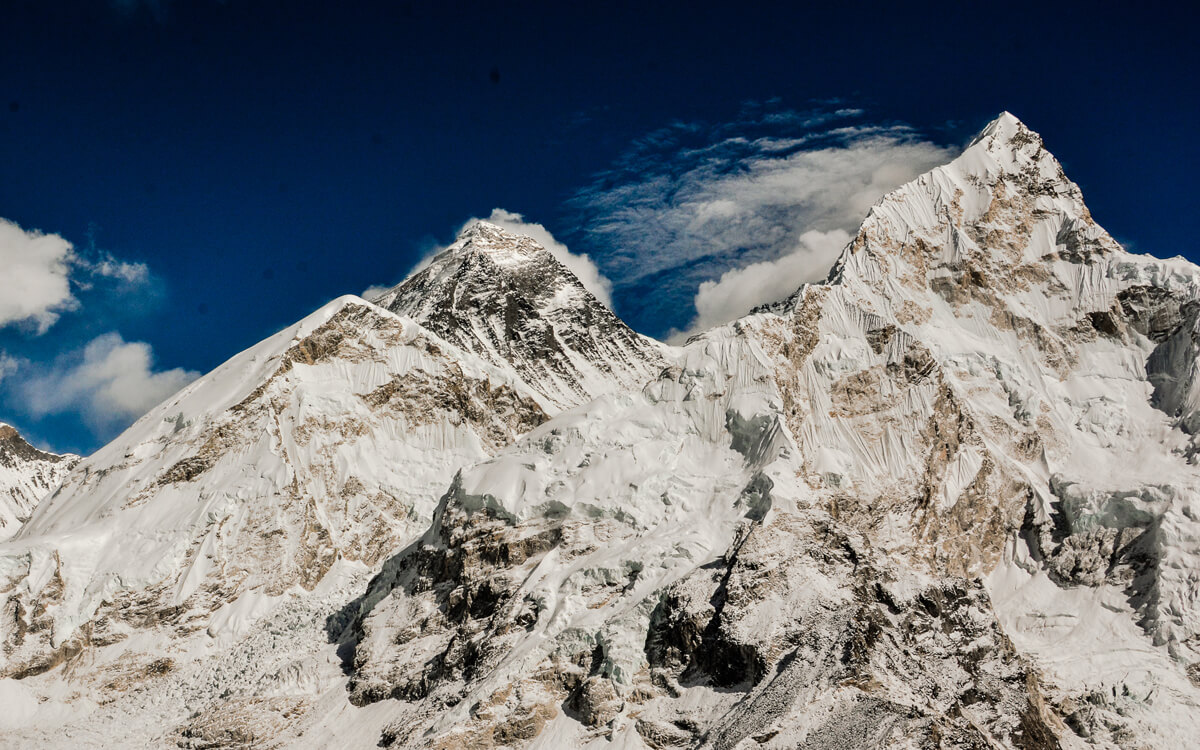 The highest mountain peak the Mount. Everest, also known as Sagarmatha, means "The heaven's forehead" and "Chomolungma," which means 'The mother goddess of the earth' by Sherpas (an ethnic group of Nepal) is in Nepal. Nepal has eight peaks of the ten highest in the world, known as "Eight- Thousander." Many know Nepal for extreme altitudes, but the country has extreme depths too. The deepest canyon on earth, "Kali Gandaki," is the second deepest canyon in the world. The Kajin Sara lake in Manang district is another world's highest lake replacing Tilicho lake (also in Manang district, standing at 5,200 m). It is accessible by trek and has a beautiful scenic point.
Ride to the Jungle Safari and the National Parks!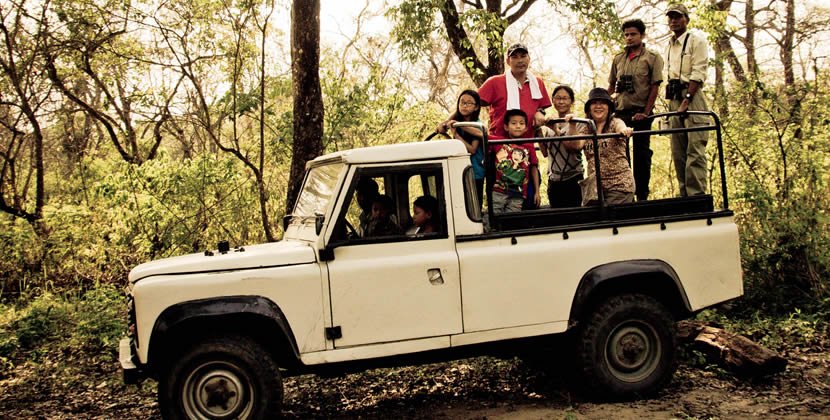 In the lowlands of Nepal, you will get an opportunity to see incredible wildlife and rich flora and fauna. There are beautiful national parks in Nepal. To name few, they are Khaptad National Park, Banke National Park, Makalu Barun National Park, Shey Phoksundo National Park, Shivpuri-Nagarjuna National Park, Bardiya National Park, Langtang National Park and Chitwan National Park. All of these parks are truly rich in staggering natural beauty. Chitwan National Park is the most popular among tourists and the best for wildlife views.
Taste the aroma of organic tea and coffee with a glorious view
Traveling further east of the country, exciting tourist places like the greenery hills of Ilam and Feekal will mesmerize you. The famous tea gardens of Nepal are found in the sloppy hills of Ilam and Feekal. The country also produces organic coffee beans exported to countries like Australia. You can also go on a coffee origin trip in the Himalayas and get an opportunity to taste the aroma of the Himalayan coffee. The far-west of Nepal is equally famous for traditional herbal medicines. Hence, the country has a great tradition of practicing Ayurveda, which is an integral part of the country's cultural heritage.
Enjoy the hospitality
Affectionate local people of Nepal are always one step ahead to welcome tourists and wrap them with love and friendly gestures. A visit to any house in Nepal or an encounter with Nepali in no time will give you the feel of warm hospitality. The locals will help you understand the depth of culture of any geographical region of the country, the best. Most mountain ranges and lakes are associated with age-old fables, and you will see some great local storytellers sharing the ancient history and traditional beliefs with the visitors.
Fill your tummy with good food
Apart from the landscapes extending up to the horizon and the rich culture, when it comes to Nepalese food, it fills your heart more than your tummy. The popularity of the native dish daal, bhaat, and tarkari, which is slowly spreading worldwide, is among the finest cuisines and is loved by many worldwide. The local food is a beautifully blended version of local spices and rice soaked in butter—no wonder the local food is not only finger-licking but also reasonably affordable.
The land of Buddha and meditation centers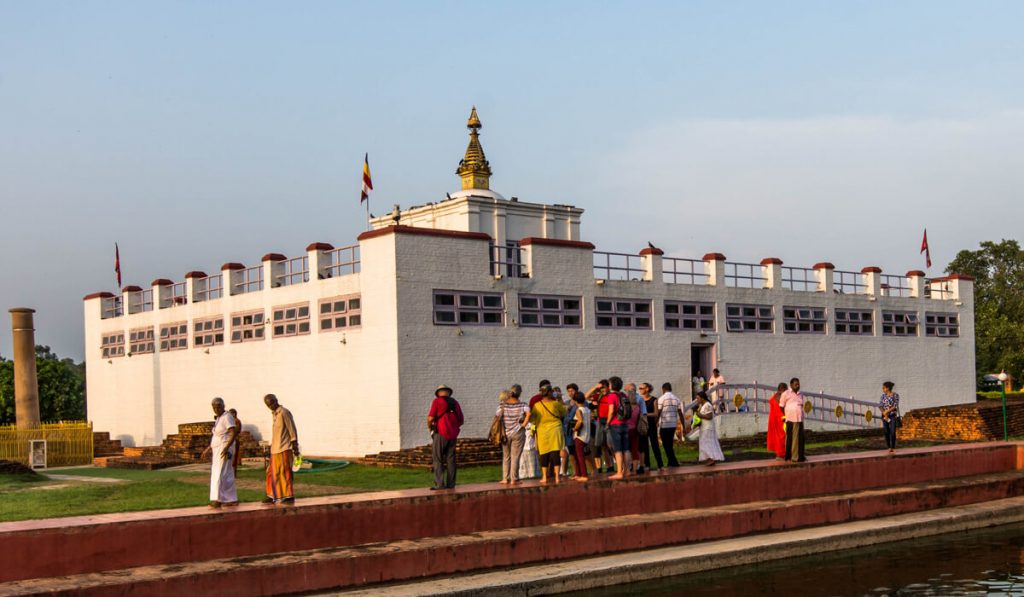 The land of Buddha, Nepal, will surprise many because Buddha was born in Lumbini, Nepal and the country's main religion Hinduism incorporates many of Buddha's teachings. If you are a religious person, you won't be disappointed as you will find many temples, monasteries, churches, mosques, and gurudwaras. Nepal celebrates all religions respecting the diversity of religious backgrounds and culture of Nepalese people.
Apart from being a land of pilgrimage for Hindus, Nepal has increased significantly over the last few years for meditation tourism and yoga retreats. A substantial portion of tourist arrivals is mainly for spiritual experience, yoga courses, and Vipassana meditation at ashrams and monasteries. The most popular is the Osho Tapoban, located in the Nagarjuna hills in Kathmandu, an effortless and spontaneous place for meditation surrounded by nature's beauty.
Soothe your soul with traditional folk culture
A piece of folk music is something that you must experience in the fantastic surroundings of the tourist hubs. Different communities have unique folk songs, which vary according to region, caste, creed, culture, and religion. The folk culture and tourism are naturally gaining prominence in Nepal's tourism.
As a tourist, you will get ample opportunity to explore the folk culture in different trekking destinations and touristy places of Nepal. Besides the traditional Newari culture, Nepal's other ethnic cultures continue to attract tourists. The exotic Tamang and Tharu cultures are a few to name. Treks to the Himalayas will introduce you to the famous Himalayan culture, also known as Sherpa.
Feel the adrenaline rush!
We all know that adventures ignite the excitement in people, and many remarkable adventures ignite the spirits of tourists. Besides trekking amidst the grand Himalayas, many thrilling experiences await, like river rafting, paragliding, bungee jumping, snowboarding, and exploring the valleys and hills through mountain biking. From trekking the rough terrains to thrilling mountainous slopes, the land itself is the stage for many adventures. So, prepare to enhance the adrenaline rush in your body and gear up for an adventurous trip to this heavenly bliss nestled at the base of the Himalayas.
It isn't an end to this trip; there's more to it. Explore Nepal with the Nepal Hiking Team
Mountains, jungles, ancient culture, ancient towns, spiritual and religious sites, and the friendliest people on earth, yep, you will count on your blessings with your trip to Nepal, and there are no reasons that will not make you fall in love with this heavenly abode. Words alone are not enough to adequately describe the feeling. You have to experience it yourself. So, what are you waiting for? To help you experience all that Nepal has, the Nepal Hiking Team is always at your service to assist you with information about what to see, know, and do, plus how to get around, how to find accommodation, and your trip planning and recommendations. Read on, friends, to get the most out of it.
The different emotions travel brings to you are simply fantastic. Stroll through the above list of enchanting places and discover some of the most amazing places in Nepal. Undoubtedly the country is a heavenly bliss nestled at the base of the Himalayas! Be a wanderlust and explore hidden destinations of Nepal with the best travel deals by the Nepal Hiking Team.
The world is at your feet!
Yearning for a journey
To the heavenly bliss
To the majestic mountains
To the wilderness
To the cascading waterfalls and blue lakes
To the ancient age-old cultural history
To the unique treasure of diverse cultures and religion
To the adrenaline rush
To the adventurous treks
To the UNESCO's world heritage famous sites
To the religious pilgrimage or spiritual retreats
Then, feel the spirit of energy and vigor in mountains and glorious valleys.
With Nepal Hiking Team!