Nepal is home to some of the remarkable UNESCO World Heritage Sites. Heritage sites in Nepal vary from natural wonders to magnificent cultural landmarks. While some are keepers of history's splendor, some are sheltered and lavish havens for thriving biodiversity. These landmarks are bold and beautiful and showcase Nepal's rich cultural and natural dimension that is truly awe-inspiring. The World Heritage Sites of Nepal have numerous structurally rich tourist spots that showcase the creative magnificence of Nepal and lavish national parks that allow biodiversity to prosper.
UNESCO has identified ten historical sites of Nepal as World Heritage Sites. Among them, 8 are cultural heritage sites with centuries-long historical backgrounds, while 2 are natural heritage sites. Travelers are welcome to discover these brilliant landmarks and appreciate Nepal's grand and astonishing legacies. Whether you are a nature lover or a history and culture buff, the World Heritage Sites of Nepal have something to offer you.
Here below are outlined the 10 UNESCO World Heritage Sites of Nepal.
Kathmandu Durbar Square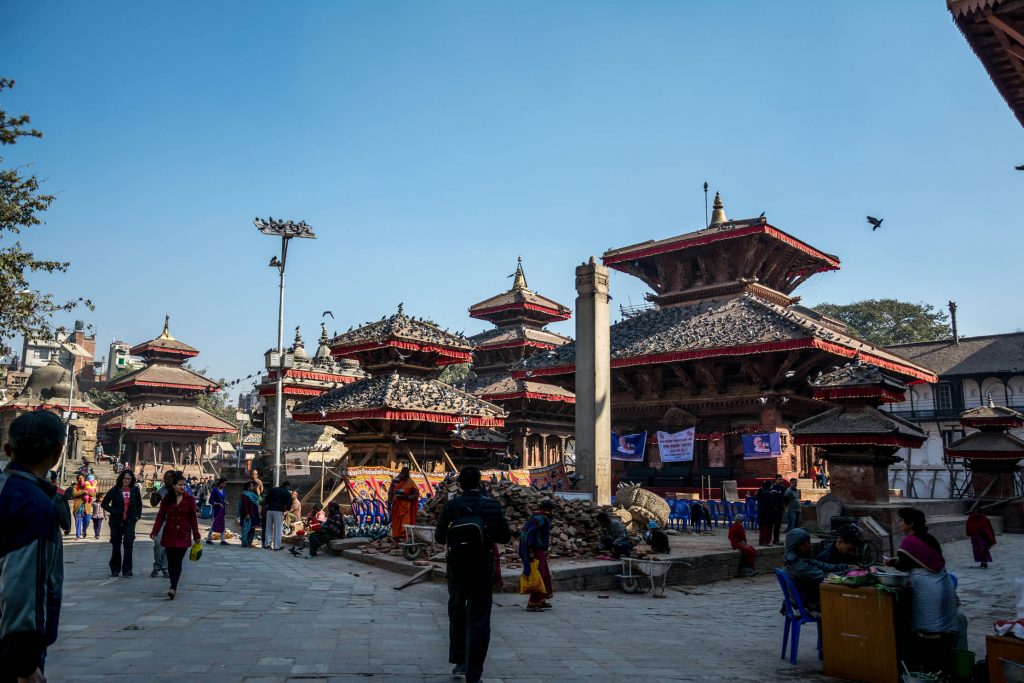 Otherwise called Hanuman Dhoka or Basantapur Durbar Square, Kathmandu Durbar Square lies in the core of Kathmandu Valley. In English, 'durbar' translates as a palace. The Durbar Square is located in the notable focal point of old Kathmandu. The square is an outdoor gallery of grand ancient temples, pagodas, structures, and holy places. The castle once used to be involved by Nepal's sheltered imperial family and is still home to the Kumari, Kathmandu's one-of-a-kind living goddess. So, while in Kathmandu Durbar Square, remember to look at Maru Tole, Kumari Ghar, Taleju Temple, Seto Bhairab, and Hanuman Dhoka Palace Museum.
Highlights of the Kathmandu Durbar Square
Unique pagoda-roofed temples and royal residences
Fine metal, stone, and woodwork created by Newari artisans
Old alleys leading to ancient localities dating back to medieval times
Entry Fee
For SAARC nationals: NPR 150
For other tourists: NPR 1000
How to get to Kathmandu Durbar Square?
There are different ways to reach Kathmandu Durbar Square. The easiest way is to begin your excursion from Thamel. From here, take a road that leads to Chetrapati and head to Ason. The streets of Ason are primarily crowded and busy. You take the path to Indra Chowk and head towards Bishal Bazaar or take the narrow road known as Makhan. After walking for about a minute, you reach the Kathmandu Durbar square. You can ask the locals for directions if you are all by yourself. If you don't want to walk, taking a taxi from your hotel will be easier.
Bhaktapur Durbar Square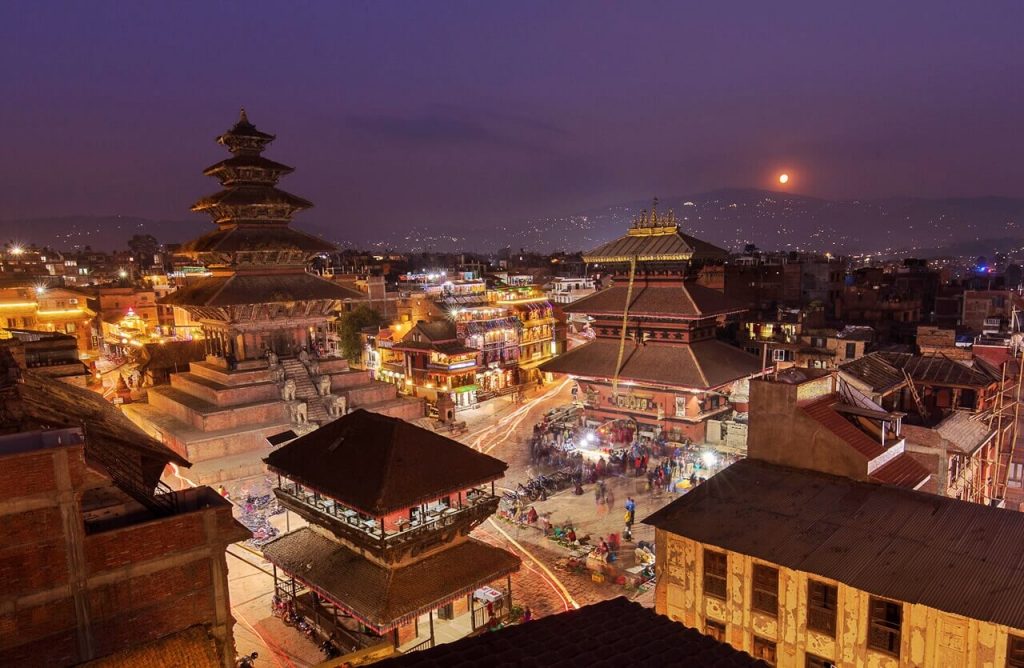 Bhaktapur Durbar Square is another lovely milestone of Kathmandu Valley and a famous World Heritage Site. Among the three urban communities of Kathmandu Valley, Bhaktapur is the smallest one. The city is famous for preserving and showcasing the traditional Newari life. The city has a mixed population of Hindu and Buddhist practitioners. Pottery Square, Dattatreya Square, Taumadhi Square, and Bhaktapur Durbar Square, which unfurls medieval Bhaktapur's rich culture and history, are must-visit sites.
Highlights of Bhaktapur Durbar Square
Temples and palaces built in the pagoda and shikhara styles of architecture
Opportunity to participate in traditional pottery making at the Pottery Square
Artistic wood carvings, stone sculptures, and metalwork
Visit the Palace of 55 Windows, which used to be a royal residence
Visit the Nyatapola Temple, once the tallest building in Kathmandu Valley
Entry Fee
For SAARC nationals and Chinese Citizens: NPR 500
For other tourists: NPR 1500
How to get to Bhaktapur Durbar Square?
You can take a taxi from Thamel to Bhaktapur. The duration of the drive is around 45 minutes in a taxi. Local bus services are also available. You need to be at Naya Bus Park or Ratna Park to take a local bus. Buses to Bhaktapur leave every ten or fifteen minutes from the bus stops. After reaching Bhaktapur, you may have to walk for about 10-15 minutes to reach the durbar square.
Patan Durbar Square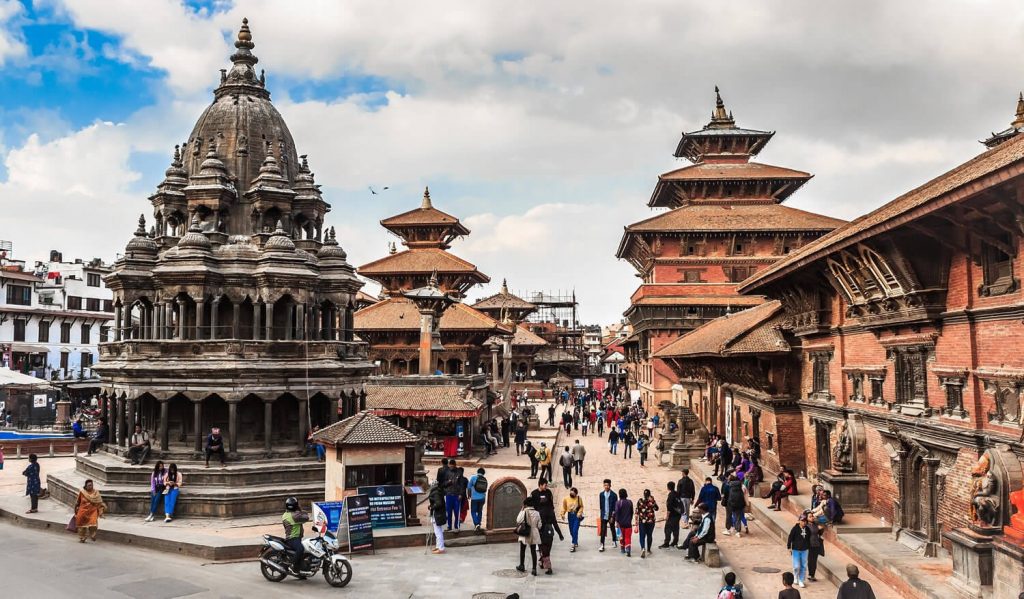 In 1979 AD, Patan Durbar Square has declared a World Heritage Site. Like Kathmandu, the old illustrious royal residence of Patan has a great Durbar square. This compact mass of temples is perhaps the most externally impressive showcase of Newari architecture in Nepal. From the fourteenth to the eighteenth century, temple buildings in the square went into overdrive during the Malla period. Therefore, when visiting artificial works of art, do not miss to enjoy the temples of Lord Krishna and many other deities. Also, visit the museum and find out about the centuries-long history of the city.
Highlights of the Patan Durbar Square
Ancient Hindu temples, Buddhist monasteries, and a palace dating back to the medieval period
Krishna Temple, Golden Temple, Patan Palace Museum, Kumbeshwar Temple
Ancient Newari settlements spread around the palace area
Visit Patan Museum, which has some of the best collections of art and relics found in the Kathmandu valley
Entry Fee
For SAARC nationals: NPR 250
For other tourists: NPR 1000
How to get to Patan Durbar Square?
You may take a taxi from Thamel to Patan Durbar Square. The taxi will drop you at the entrance of Durbar Square. It is around 20 minute's drive from Thamel if the traffic isn't heavy. Similarly, public transport services are also available. You can take a tuk-tuk or a public bus from Ratna Park or Sundhara Junction.
Changu Narayan Temple
The origin of the Changu Narayan Temple can be traced back to the Lichchavi era, during the reign of Haridatta Burma in 323 BC. Changunarayan Temple is one of the oldest temples in Nepal and an old archeological site. Dedicated to Lord Vishnu, It was inscribed on the UNESCO World Heritage List in 1969.
Highlights of the Changu Narayan Temple
Stone and wooden sculptures of all avatars of Lord Vishnu
The oldest written inscription (Sanskrit) discovered in Nepal
Peaceful and idyllic setting. The temple lies in a forest.
Visit the Changu Museum. Observe the extraordinary carvings dating from the Lichchavi era dotted in the courtyard.
Entry Fee
For SAARC nationals: NPR 100
For other tourists: NPR 300
How to get to Changu Narayan?
Direct buses to Changu Narayan from Kathmandu are not available. However, you can take a public bus to Changu Narayan from Bhaktapur. You can reach Bhaktapur by taxi or via public bus. Public Buses to Bhaktapur are available from Old Bus Park or Ratna Park. Changu Narayan is a popular spot for day hiking from Bhaktapur, and you can take a day hike to the temple. A less time-consuming and comfortable option would be to take a taxi from your location.
Swoyambhunath Stupa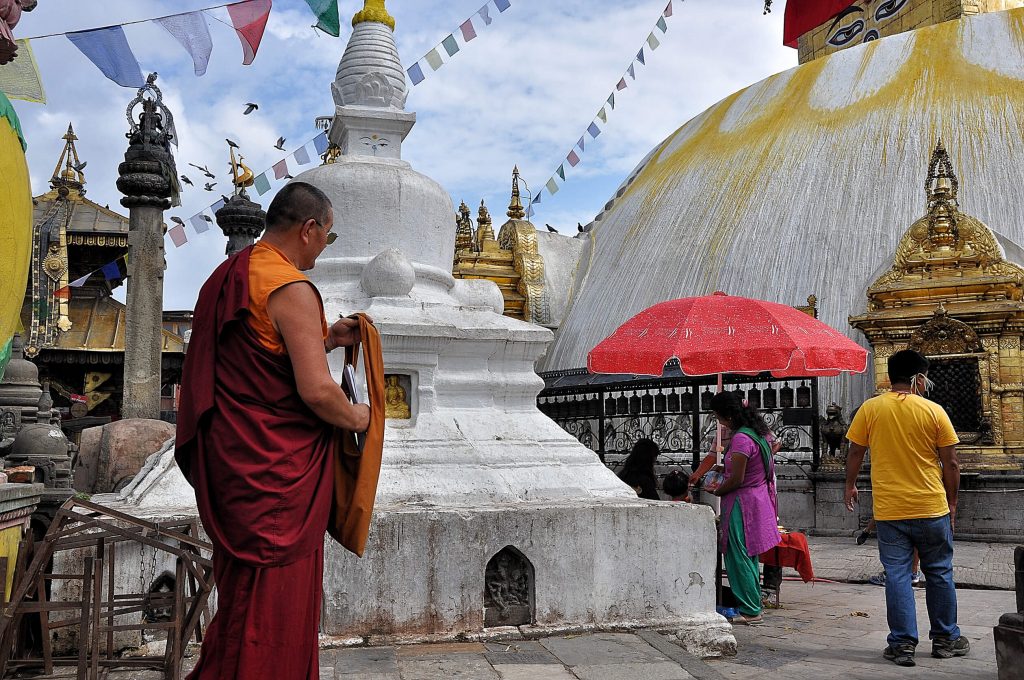 The famous whitewashed stupa of Swoyambhunath is one of the most consecrated Buddhist places of worship in Nepal. The stupa is otherwise called Monkey Temple because of the many monkeys residing in the temple grounds. The stupa is recognized for its iconic eyes in the electric mishmash of prayer flags. Travelers meander the sanctuaries, turning supplication haggles mantras. Coming to Swoyambhunath is a beautiful experience, with old carvings stuck into each square inch of the space and the smell of incense filling the atmosphere. According to local legend, the origin of Kathmandu is linked to the building of this stupa by Boddhisattva Manjushri.
Highlights of the Swoyambhunath Stupa
Ancient Buddhist stupa with the four eyes of Buddha
360-degree view of Kathmandu Valley from the temple grounds
An opportunity to observe locals worshipping at the shrines
Witness a balanced harmony between two religions - Hindu and Buddhist
Entry Fee
For SAARC nationals: NPR 50
For other tourists: NPR 200
How to get to Swoyambhunath?
You can reach Swoyambhunath by taxi. The stupa lies close to Thamel, about a 35-minute walk. You can also take a public bus from Sorahkhutte. The bus stops at the bottom of the hill where the stupa is located. You will have to hike for 15-20 minutes to reach the stupa. The hike could be fun as you encounter many monkeys en route.
Boudhanath Stupa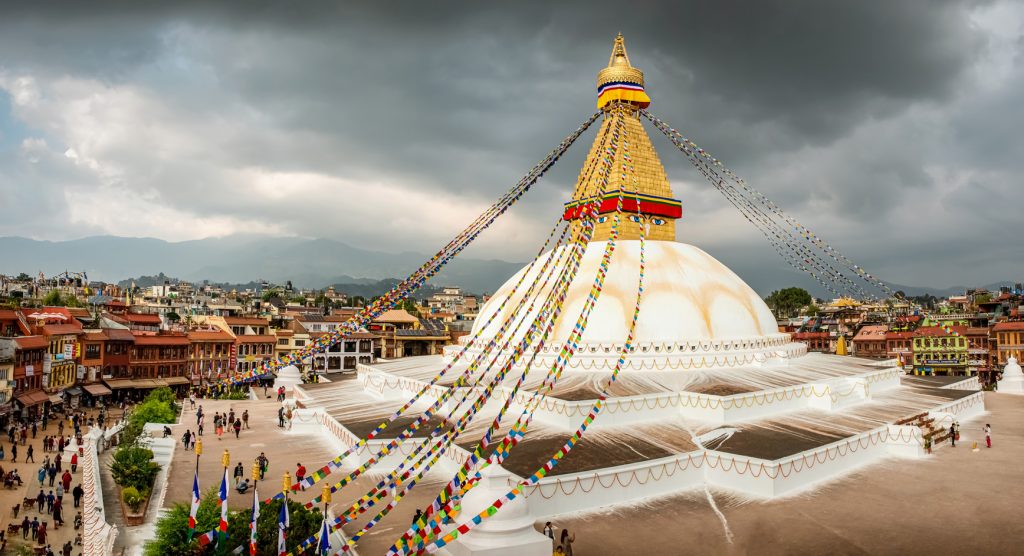 Boudhanath Stupa was founded in 600 AD by King Songtsen Gompa of Tibet. The stupa is one of the world's largest dome-shaped stupas. The dome is accurately proportioned and symbolic. The whitewashed dome and its gilded tower decorated with the all-seeing eyes of the Buddha act as a three-dimensional reminder of the journey of the Buddha to enlightenment.
Highlights of the Boudhanath Stupa
At the base of the stupa, there are 108 small images of the Dhyani Budhha Amitabh and a ring of prayer wheels
The 'mandala' at the base of the stupa is one of the largest in the world
Opportunity to observe local pilgrims and interact with them
Buddhist Monasteries, art galleries, souvenir shops, and cafes surrounding the stupa are worth visiting
Entry Fee
For SAARC nationals: NPR 100
For other tourists: NPR 400
How to get to Boudhanath Stupa?
You can take a taxi from your location. Public transportation is available from Ratna Park, Sundhara, and Gongabu. Every few minutes, buses leave for Boudhanath Stupa from all these stops. The buses will bring you to the entrance of the stupa.
Pashupatinath Temple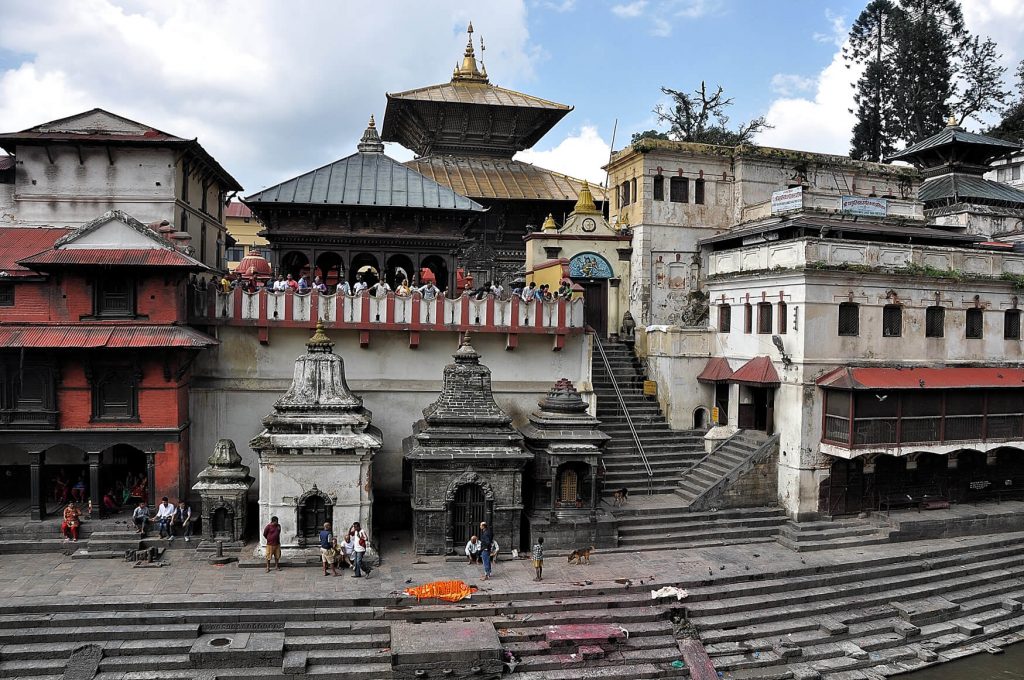 For Hindu devotees, Pashupatinath is a holy shrine. This magnificent temple lies beside the river Bagmati. Non-Hindus are not allowed inside the temple. They can view the temple from the eastern bank of the Bagmati River. A puja ceremony is held each night on the river banks below the temple, where hundreds of pilgrims participate. The temple also has one of the oldest Hindu cremation sites in Nepal.
Highlights of Pashupatinath Temple
One of the oldest and holiest Hindu temples dedicated to Lord Shiva
Sanctuary of Hindu ascetics known as 'Sadhus.'
Arya Ghat is a Hindu cremation site where dead bodies are burnt. One can observe Hindu cremation rites.
Evening puja ceremony, which is a spiritually vibrant experience
Entry Fee
Free for Indian citizens
For other tourists: NPR 1000
How to get to Pashupatinath Temple?
It lies close to Tribhuvan International Airport. There are numerous local buses accessible from the central city to get to the Pashupatinath Temple. The easiest way to arrive at the temple is to take a taxi from your location.
Lumbini - The birthplace of Lord Buddha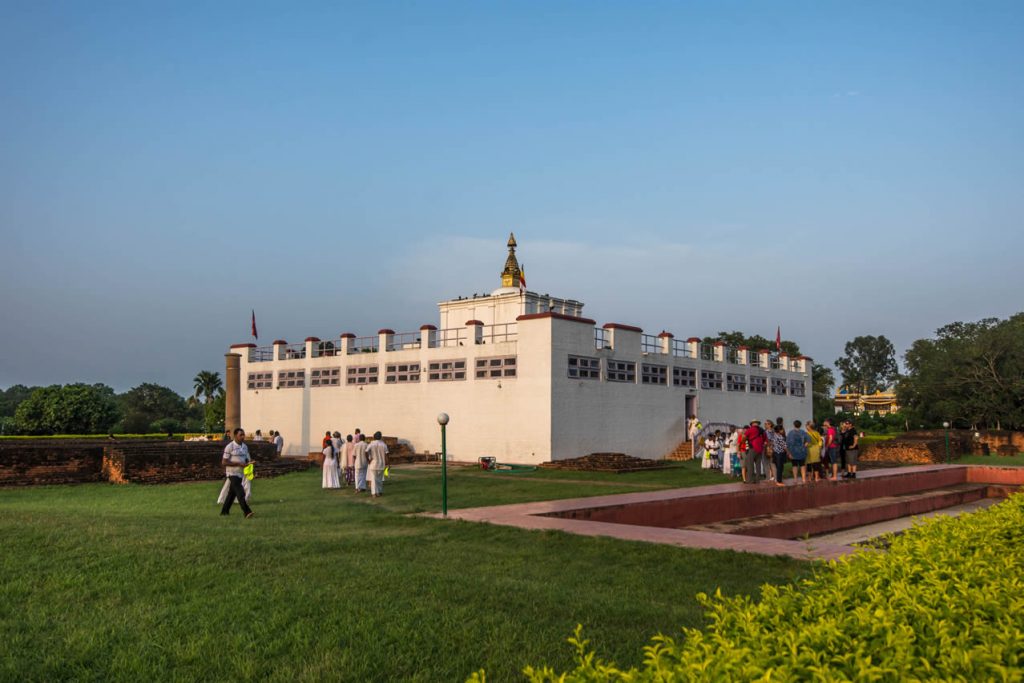 Lumbini is the birthplace of Lord Buddha, the most excellent spiritual teacher. A UNESCO World Heritage Site, the town's landmarks are the Maya Devi Temple, Sacrede Garden, Puskarini Pond, and the many monasteries built by different Buddhist countries. One can experience a feeling of tranquility and harmony here.
Highlights of Lumbini
Maya Devi Temple, the spot where Buddha was born
Ashoka Pillar, built by Emperor Ashoka, where it is inscribed that this s the spot of Lord Buddha's birth
Explore Puskarini Pond and Sacred Garden
Visit the various monasteries, Lumbini Crane Sanctuary, and the Pagoda for World Peace.
Entry Fee
For SAARC nationals: NPR 100
For other tourists: NPR 200
How to get to Lumbini?
There are two different ways to arrive at Lumbini. You can drive overland or take a flight. It takes around 8-9 hours to drive from Kathmandu. Tourist buses and private vehicles on hire are available. It takes around 35 minutes—the flight lands at Bhairahawa Airport. You need to drive for around 30 minutes to arrive in Lumbini.
Chitwan National Park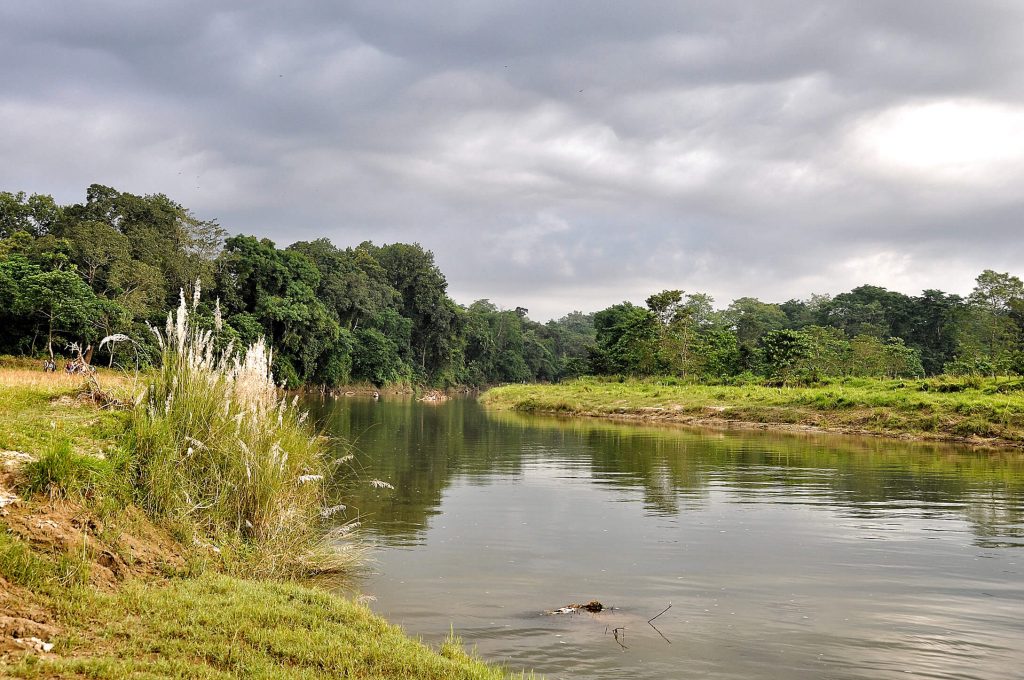 One of the oldest natural heritage sites in Nepal is Chitwan National Park. The national park is a habitat to a host to wild animals—the park shelters the endangered one-horned rhinoceros and Royal Bengal tiger. The park is also home to sloth bears, gharials, and wild elephants. Chitwan National Park is also one of the best spots for bird watching. Birds such as kingfisher, Bengal floricans, grass warblers, storks, egrets, etc., are found in the park.
Highlights of Chitwan National Park
Explore the habitat of the endangered one-horned rhino and Royal Bengal tiger.
Take a jeep safari into the wilderness and watch the wild creatures without upsetting their natural environment.
Stroll around a Tharu village and observe their lifestyle
Enjoy a canoe ride on the Rapti River
Entry Fee
For SAARC nationals: NPR 1000
For other tourists: NPR 2000
How to get to Chitwan?
Take a tourist or local bus to Chitwan from Kathmandu. It takes about 5-6 hours to reach Chitwan. You can also take a flight to Chitwan. The flight lands at Bharatpur Airport. The flight duration is about 20 min, and upon reaching Bharatpur, you will have to drive for about 40 minutes to reach Chitwan National Park.
Sagarmatha National Park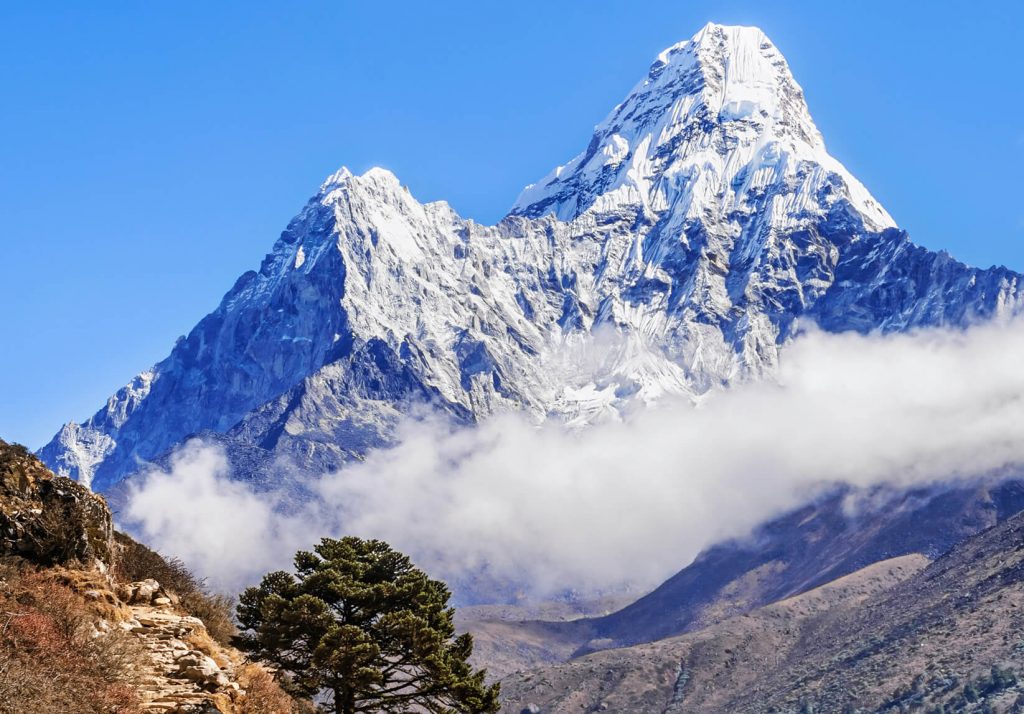 The first Himalayan national park designated a World Heritage Site is Sagarmatha National Park. The park is a rare territory of mountains, glaciers, ice caps, and deep valleys inhabited by Sherpas. The national park has some of the world's highest mountains, including Mount Everest, the tallest mountain globally. It is a storehouse of rare Himalayan herbs, flowers, and wildlife. Sagarmatha National Park has the most famous trekking destination globally, the Everest Base Camp.
Highlights of Sagarmatha National Park
Mount Everest, the tallest mountain in the world, lies inside the park
The park also shelters several 8000, 7000, and 6000-meter peaks
Gokyo Lakes, the highest freshwater lake system in the world, lies inside the park
Snow leopards, Himalayan tahr, Blue Sheep, Red Panda, etc., are some of the wild inhabitants
Traditional Sherpa villages that have preserved ancient Buddhist culture and heritage are located inside the park
Entry Fee
For SAARC nations: NPR 1500
For other tourists: NPR 4000
How to get to Sagarmatha National Park?
The most straightforward approach to arrive at Sagarmatha National Park is to travel to Lukla and trek alongside the rich wildernesses of the national park. One can fly to Lukla from Kathmandu or Ramechhap. Alternatively, you can trek to Lukla from Jiri. It is easy to get public or private transportation from Kathmandu to Jiri.
These 10 World Heritage Sites are Nepal's cultural and natural treasures. These are legacies that the Nepalese should protect and preserve as they are directly linked to their identity. These heritage sites make Nepal a great country and a destination worth visiting internationally. The World Heritage Sites are the country's pride, and their preservation should be given the utmost priority by the Nepalese.