There's something magical and beautiful about the winter season in Nepal!
The natural zones of Nepal range from subtropical forests covering valleys in the south of the country to the tundra zone and eternal glaciers on the peaks of the Himalayan in the north of the country.
Therefore, there are four seasons-Spring, Summer, Autumn, and Winter in Nepal. And all four seasons attract travelers around the globe to Nepal. Nepal is a hiker's paradise in Winter due to its numerous trekking destinations and immaculately prepared winter trails that invite hikers, even in the harsh weather, for strolls and athletic climbs in an unusual nature's beautiful setting.
With the Winter sun as your companion, you can wander through the silent, snow-covered forests of Red Rhododendrons over magnificent sunny terraces of lush green pastures with fantastic views. You can get to the high peaks and the majestic glaciers of the Himalayas.
Hence, a steaming cup of Tibetan tea and coffee welcomes contented hikers in snug mountain cottages at the end of the day while relishing the beauty of nature in Winter!
Winter Season in Nepal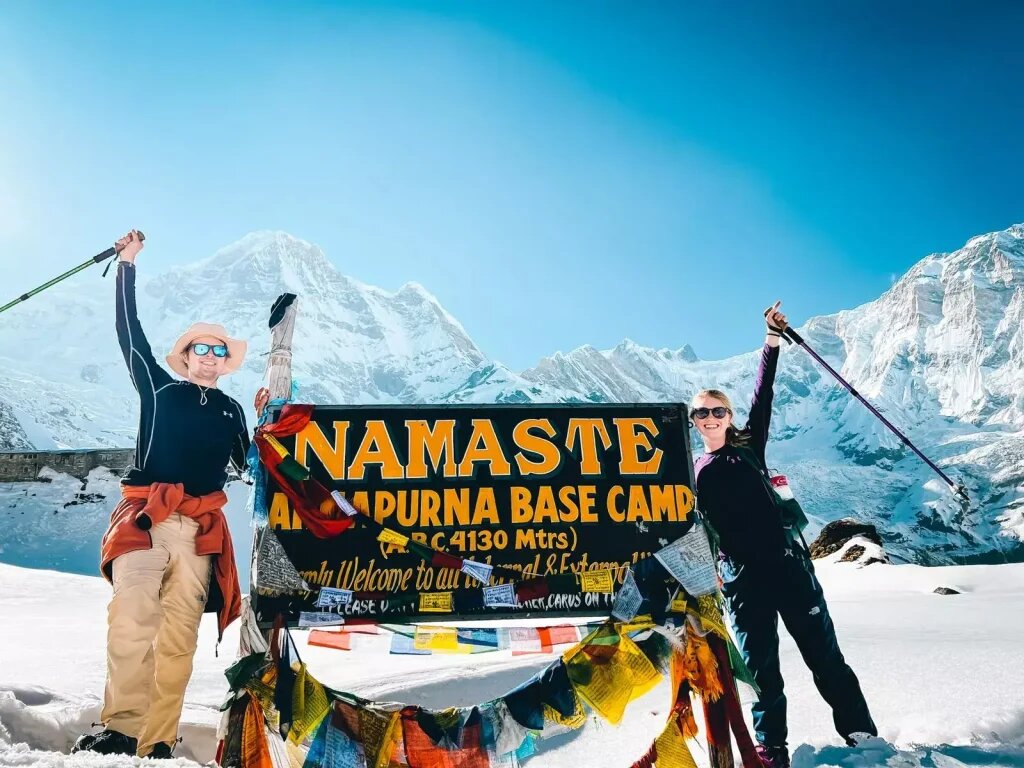 Winter usually occurs from late November to February, typically rain-free with clear skies. In higher altitudes above 3,000 meters, the region is snowy and extremely cold, with a night temperature of -10 degrees Celsius, which is not uncommon. While during this time of the year, trekking in lower altitudes is more feasible than conquering the mighty Everest.
The capital city of Nepal, Kathmandu, also gets very cold at night with temperatures hovering around 3 degrees Celsius. Although Winter is not the peak season compared to Spring and autumn, traveling to some of the lower-altitude trekking destinations will make you happy. Some of the touristy cities of Nepal, like Pokhara, Chitwan, Lumbini and national parks of the country on the plains, usually see a significant number of travelers during this season too.
And if you are interested in hiking at higher altitudes, then the country will always satisfy you as you will find a wide range of trekking destinations available during this time of year. It's a perfect time to see the mighty peaks covered with snow, making the region no less than a snow land. The crystal clear skies of the daytime will offer you a view the nature's glory at its best during Winter.
The views during day time remain unobstructed, and you will have an opportunity to get crisp views of snow-clad mountains over 8,000 meters in the Himalayan giant.
When is the Winter season in Nepal?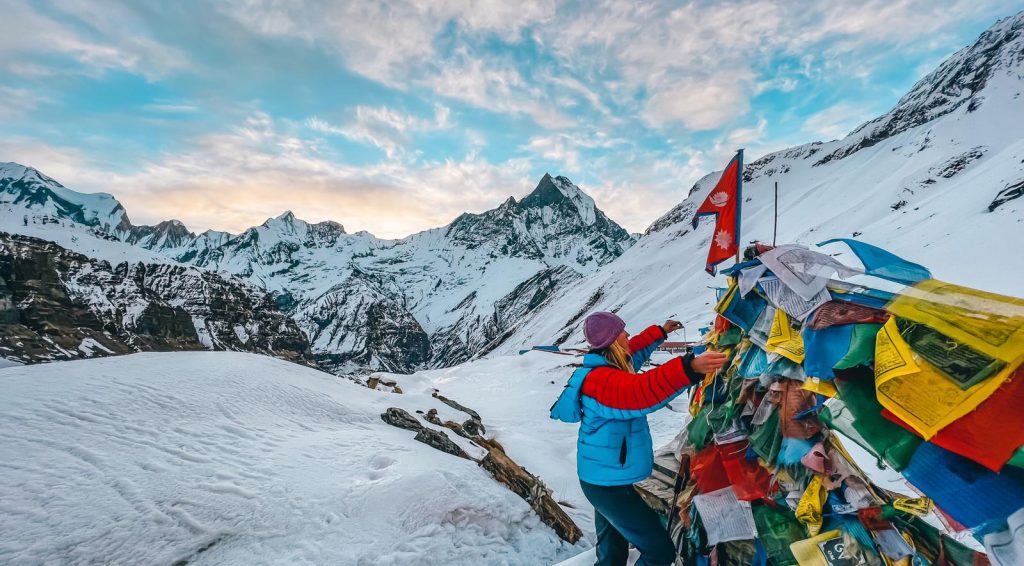 Winter in Nepal begins in December and continues until the end of February, January being the coldest month of the Winter. During this time of the year, the temperature will be at its lowest. As the sun rises, the daytime temperature will be perfect for trekking.
However, The temperature will drop as you ascend higher while the daytime remains warm, making it perfect for trekking. However, early mornings and nights will remain extremely cold, depending on the altitudinal height.
Where to go in Winter in Nepal?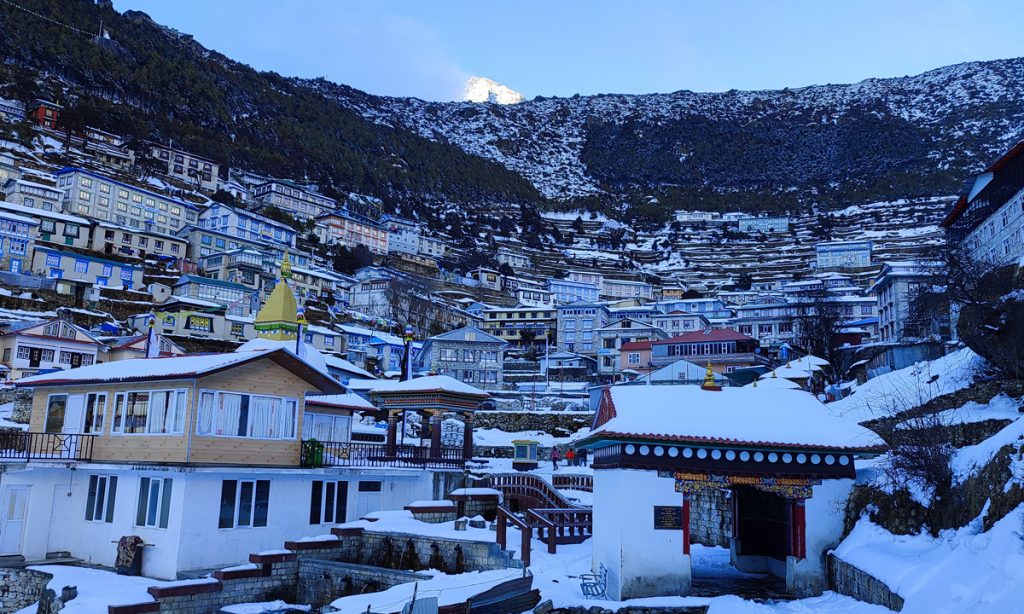 Winter in Nepal makes the higher altitudes classic treks, including high pass crossings and extreme cold. At the same time, the foothills of Nepal below 4,000 meters are great in Nepal. Also, it's a perfect time of the year for trekking enthusiasts who wish to do short treks and have limited days in hand.
Explore the lowlands of Nepal when Winter is at its best, and the season will make you fall in love. Nepal is a continuum of natural beauty that begins with mighty rugged mountains in the northern part of the country with green fields and plains on the southern side.
Nepal is a continuum of natural beauty, starting from the mighty rugged mountains on the northern side and the green fields and plains on the southern side. Apart from the never-ending natural beauty, the land is also famous for its adventure activities and the curtain of religious importance.
What should you carry for your Winter Treks in Nepal?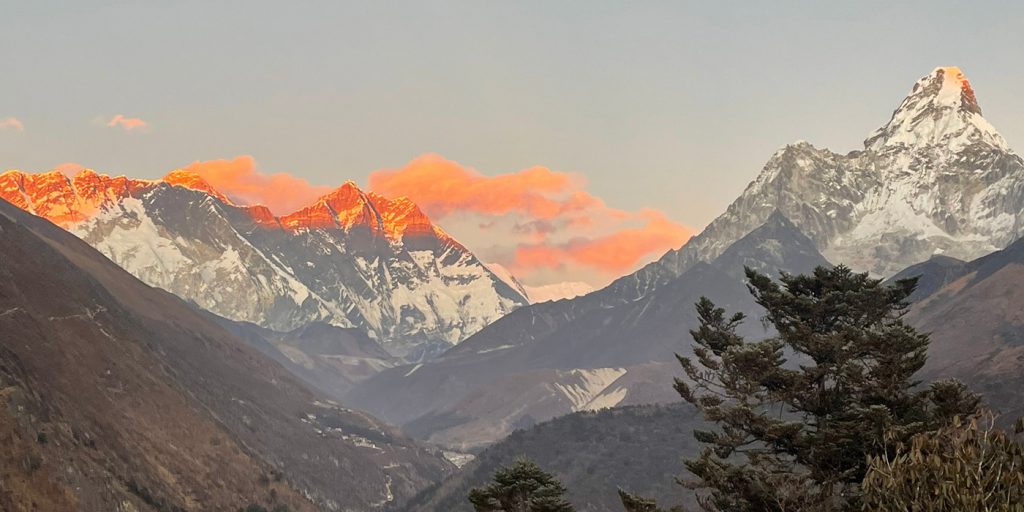 With the temperatures going below at an average maximum of 12 degree Celsius which drops below freezing at night in the higher altitudes, and an average temperature that ranges between 7 degree Celsius and 23 degree Celsius in the lowlands, you are expected to carry warm layers and down jacket.
A sleeping bag is a must if you are thinking of trekking. Since most trekking destinations at higher altitudes are low with travelers in Winter, you can enjoy clear views of Nepal's most scenic places with fewer crowds.
Is the Winter season suitable for trekking in Nepal?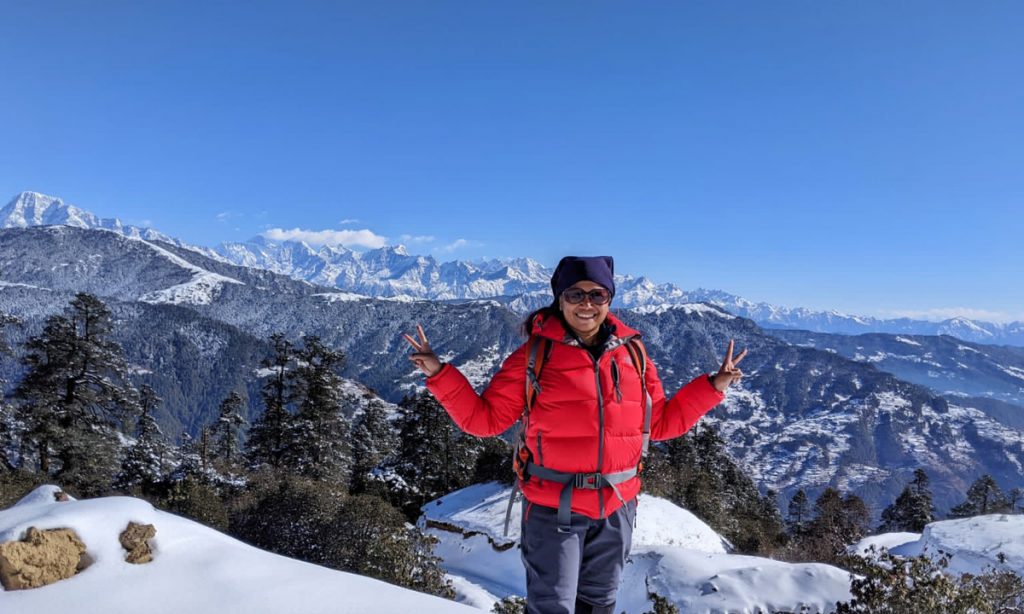 The answer is "YES" because there is almost no rain this season apart from snowfall in higher altitudinal regions. The skies will be crisp and clear, which allows for the best mountain views. The sparkling snow-clad mountains gleam among the massif of the Himalayas, thus making it undoubtedly a remarkable sight to capture in Winter.
Winter Temperatures
The weather conditions at higher altitudes are unpredictable. During the daytime, it is usually warm, but the nights can get extremely cold. The temperature in the following cities-Kathmandu is 8-21 degree Celsius in December which gradually descends to 4-17 degrees Celsius in January and 4-19 degree Celsius in February. Similarly, in Pokhara, you are likely to experience 8-21 degrees Celsius in December and 7-19 degrees Celsius in January, which lowers to almost 9-21 degrees Celsius.
Likewise, Chitwan can be 8-24 degrees Celsius in December, 7-24 degree Celsius in January, and 8-26 degrees Celsius in February.
Cultural Insights during Winter in Nepal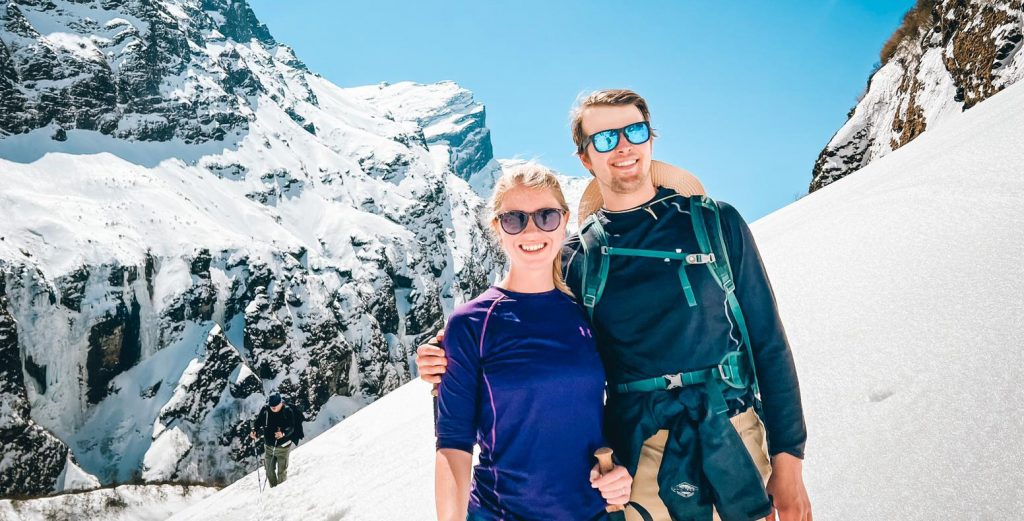 In Winter, the temperature declines and becomes extremely cold during December, January and February. However, you will also enjoy festival tours at this time. Besides the never-ending natural beauty of the country, the land is also famous for its curtain of culture and religious importance.
The winter season offers elegant vibes for trekking and sparkling mountains, and it has significant festivals like Maghe Sankranti, Shiva Ratri, and Lhosar (Tibetan festivals), and Christmas makes it a much more vibrant and joyful season.
The celebration of festivals is always grand in Nepal. Hence, it gives you deep cultural insights into Hindus, Tibetans of mountainous regions, and Christians. These festivals are marked with Nepalese cuisine delicacies, making the Winter season more appealing and enticing for travelers.
A time in Nepal during Winter, indulge in winter activities, and relish the beauty of your travel!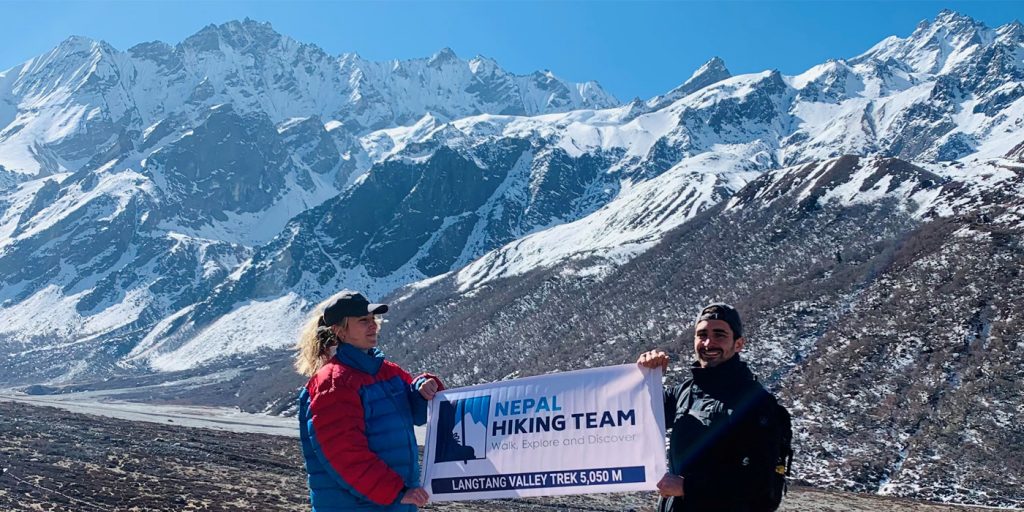 Trekking is a significant activity even in the winter season in Nepal. The country has various trekking destinations best tailored for the Winter season. Visiting some of the world's national heritage sites is another tourist attraction.
You can soak yourself in the warm sun with a hot cup of coffee in your hand and a beautiful architectural site in front of you. Enjoy winter activities like bungee jumping, paragliding, sky diving, hot air balloon, rock climbing, bird watching in the national parks, elephant rides, strawberry farm visits, and spot rhinos Royal Bengal Tiger during jungle safari in some of the national parks of Nepal.
Major attractions of Winter in Nepal
In Winter, some of these places, like Pokhara, Chitwan, Bhaktapur, Bandipur, Bardia National Park, and Poon Hill, are major tourist attractions.
Know about the Trekking Trails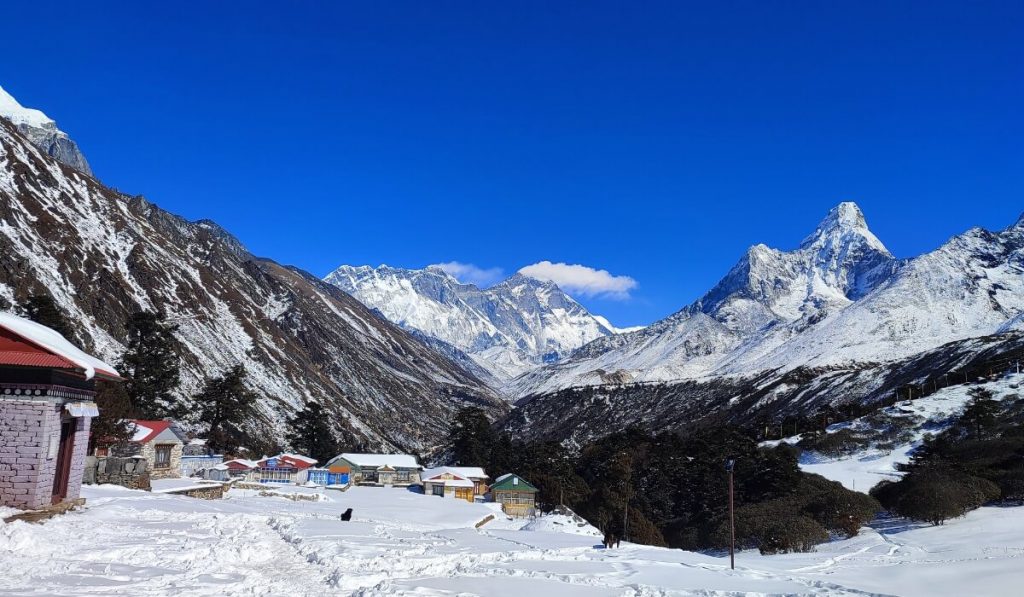 In Winter, the trail conditions are good, with little chance of becoming slippery due to rainfall and snow. In most places, the trails are dry with fantastic weather during day time, thus making it perfect for the hikers to ascend quickly. However, the higher altitudinal regions are snow-covered and are usually blocked due to heavy snowfall during this time of the year.
For lower elevations hikes such as Poonhill and Langtang Valley, the trail conditions are usually good, with dry paths and suitable weather conditions during the day. Trekking isn't recommended if you are to see heavy snowfall at higher altitudes.
Hassle-free booking
Winter is the passive month for most trekkers and trekking trails. This season, travel and ticketing companies lower the cost of trekking packages, so it becomes easy to book. Also, since it's almost off-season, you will likely get some special extra add-ups to your trekking journey at a reasonable cost.
Accommodations In Winter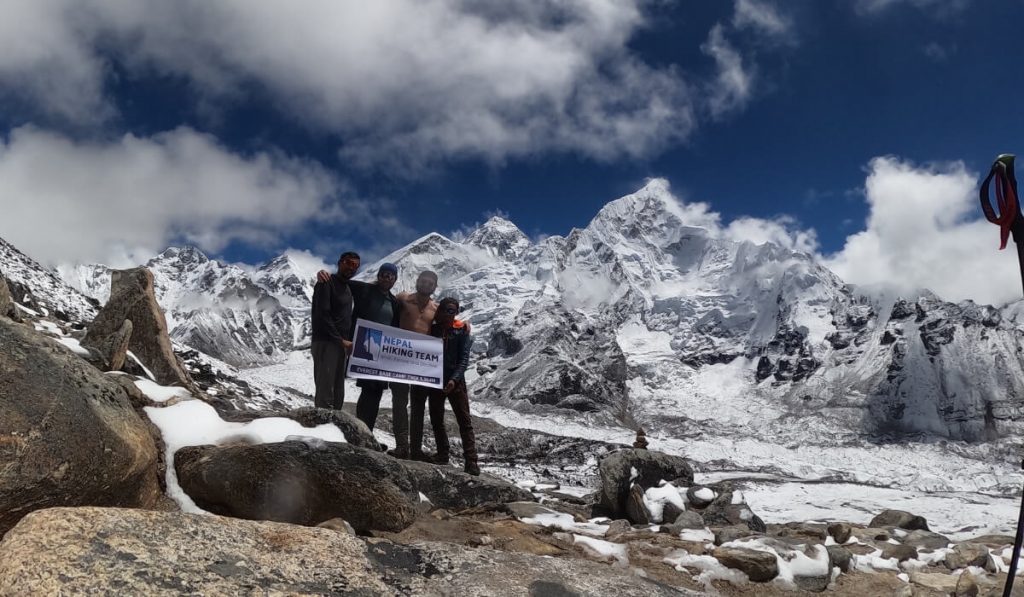 In Winter, the lodges remain open, and finding a place to stay is much easier due to the lesser crowd. You may get good deals to upgrade your rooms at an affordable cost.
Due to fewer trekkers during this season, it is easy to book lodges, and the trekkers will likely get friendly hospitality and elite accommodation in Winter. Check out if January is a good time for the Everest Base Camp trek.
Crowds
You will likely be trekking on your own during Winter as the number of visitors drops significantly at this time of year. If you want the beautiful snow-clad mountains all to yourself, then Winter is the time.
During this time, even the locals flee in Winter, thus making the crowd significantly less. Despite this, you will still find a few locals to make your trekking easier.
Astounding Views
The views during the Winter are beyond expression, with the more transparent sky and less precipitation. With snow on the ground and clear views of the mountains as the backdrop, your views are likely only seen during the peak season. It's time to get that perfect shot with clear views, snow, and nature.
Cons of trekking in Winter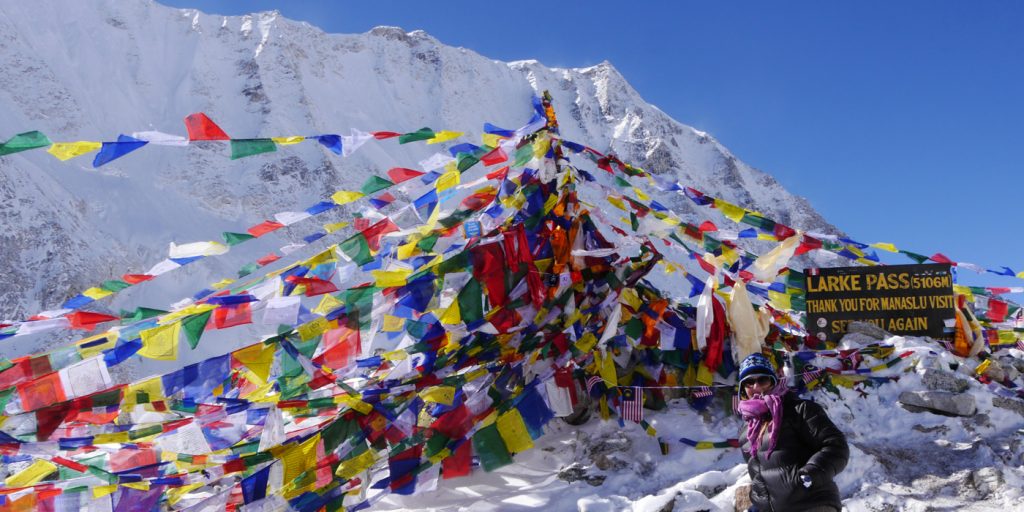 In the above paragraphs, I have discussed some of the pros of trekking in Winter, but it's essential to consider the cons too. The cons of Winter trekking in Nepal may include a closed trekking route due to heavy rainfall at higher altitudes, which may involve risks.
Although you may find lodges and tea houses less crowded during this season, the number of lodges and tea houses may remain closed during Winter due to extreme weather conditions and frequent snowfall.
And also, the locals are likely to flee from the extreme weather during Winter. You may experience flight delays and cancellations due to less visibility and weather conditions which means when you travel in Winter to Nepal, this is something that you want to prepare for ahead. In lowlands, it is likely to get clearer views, but as you ascend at higher altitudes, you may encounter poor visibility even during the days due to snowfall.
However, this may only be the case sometimes because you may have opportunities to see clear skies most of the time. There may be risks of avalanches, too, due to continuous snowfall, especially in the Everest region.
Where do you trek during Winter in Nepal?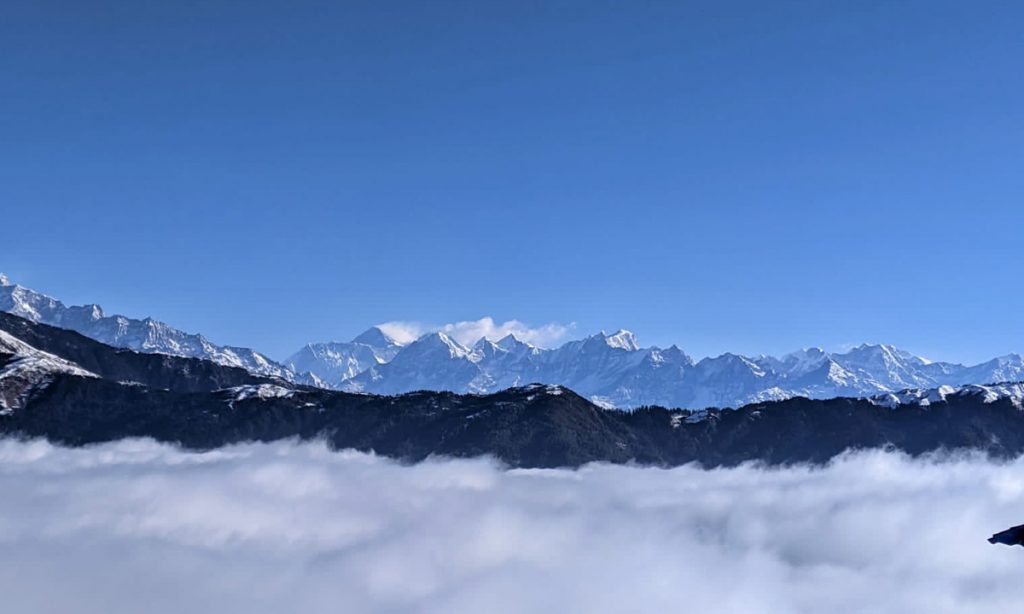 For winter trekking in Nepal, high-altitude treks consisting of high passes and camping treks are not recommended. However, base camp treks such as Everest base camp and Annapurna base camp are doable.
Here are the most popular winter trekking routes for exploring, like Everest Base Camp Trek, Tengboche Monastery Trek, Annapurna Poonhill Trek, Langtang Valley Trek, and Pikey Peak Trek. Discover more winter trek packages offered by most of the trek companies.
The winter hikes are perfect for soaking up in the sun as the trail leads through a wonderfully romantic snow-covered forest!
Must know about winter hiking in Nepal!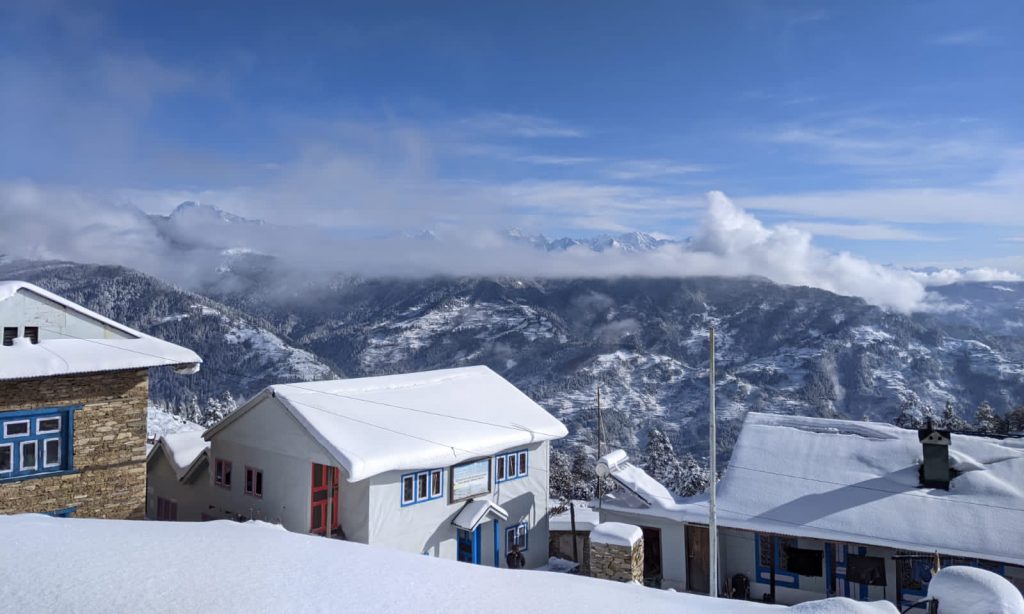 There are lots of groomed winter hiking trails in Nepal. Many of them are easy and suitable for everyone. Preparing well, even for snow hikes, is essential because of weather conditions and challenging trekking trails.
Hiking in Nepal during Winter is possible as many trekking trails are well groomed, while a few remain challenging. Winter hiking is an excellent activity as you enjoy the beautiful snow of the Himalayas in peace and serenity. Taking pictures will be what you would love to do during Winter!
Enjoy Winter in Nepal with spectacular scenery!