[TOC]

Most know Nepal as the country of the Himalayas, so many might think traveling to Nepal would only limit one activity related to mountains. Well, that is not true. The long chain of Nepal's Himalayas has indeed made an identity in the world, but Nepal's enchanting beauty is beyond just the mountains. There are several tremendously exciting and fun things to do for travelers. These activities take days, whereas some just a few hours of your day. Some would require wandering through lush jungles; some entail simply walking through rural villages. And some activities extend incorporating with nature's beloved creations such as waterfalls, rivers, and hills. Nepal merely is filled with various opportunities for travelers with different interests. Here's our list of the 10 best things to do in Nepal that are popular, fascinating, and highly pleasing.

Now, without any delay, let's explore the 10 Best Things to do in Nepal:
Trekking- Walk the Himalayan foothills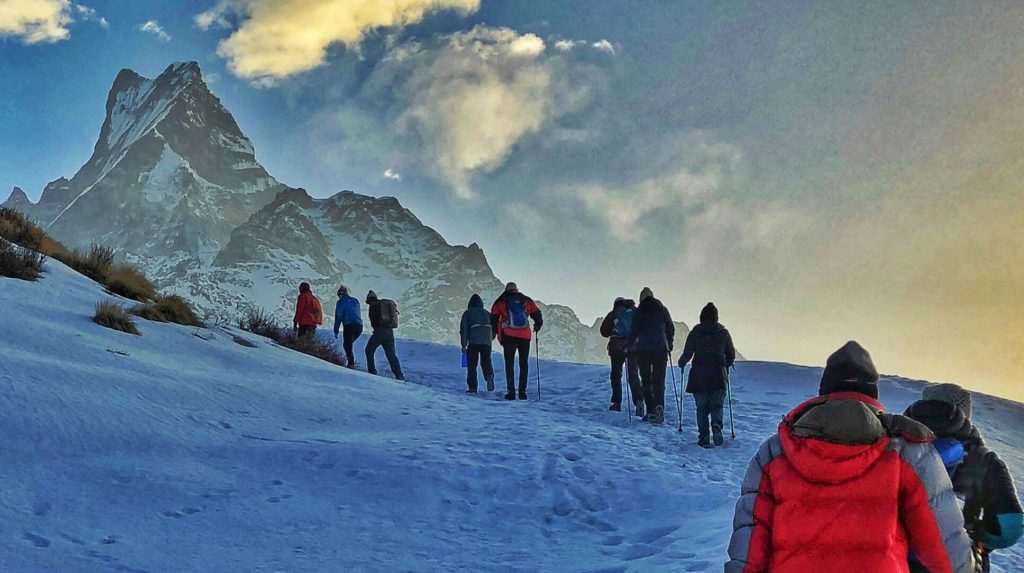 The first thing on the list is trekking in the Himalayan foothills. Nepal's incredible Himalayas has attracted throngs of travelers each year. In fact, travelers globally visit Nepal, mainly to get close to the mountains. Besides, trekking allows you to enjoy the serenity of the mountains, but it also allows visitors to indulge in the cultural magnificence of the trekking route. Furthermore, Nepal's trekking route is dotted with small to a large settlement of diverse ethnic communities that showcases cultural vibrancy. Similarly, it requires walking down a dirt trail, past rice paddies, stupas, and colorful prayer flags, toward a charming little hillside village.
Also, while ambling on the Himalayan trail, bypass religious monasteries decorated with hand-painted murals of ornate Buddhist symbols. All these great highlights can be experienced while trekking the Himalayan trails of Nepal. Some of the famous trekking routes of Nepal are Everest Base Camp Trek, Annapurna Base Camp, Langtang Valley Trek, and Annapurna Circuit Trek, amongst others. In closure, the idyllic mountain trails filled with local interaction are the most pleasing thing to do in Nepal. Someone looking for quality time in nature away from the city bustle would appreciate trekking to be rewarding and fulfilling.
Cultural tours - Experience enchanting cultural significance of the country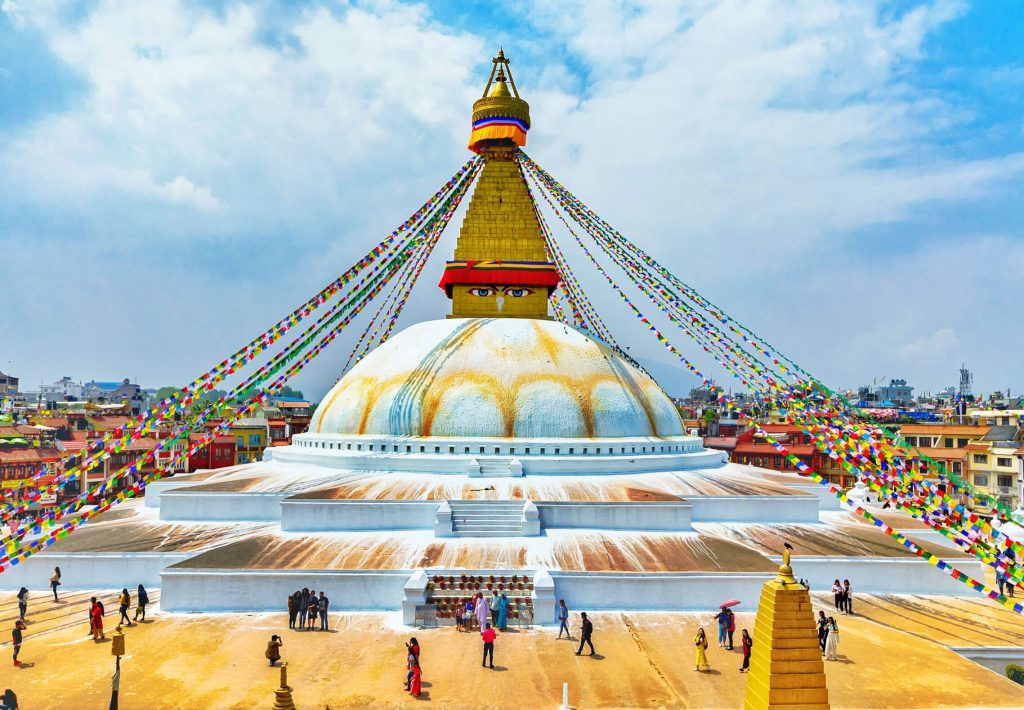 Apart from Nepal's magnificent natural beauty and scenery, its rich culture lures tourists worldwide to make their trip to Nepal. Despite having a small area, the government is very diverse in socio-economic and physical features. On the same note, the country houses more than 100 ethnic tribes with individually unique rites, rituals, culture, customs, and traditions. And these features have been helping the government pull a wide range of visitors from around the globe. Moreover, each cultural tribe has fascinating history proving their existence in the country. Similarly, with rich cultural history, its beauty is widespread to its architectural wonders, breathtaking landscapes, preserved culture, and snowy mountains.
Additionally, the cultural roots of the country are similarly deeply engraved because of religious values and beliefs. The population mostly followed Hinduism and was once used to a sacred Hindu land. But with time, the country accepted new religion; thus, people now practice other faiths. Keeping its long history with Hinduism, the country shelters several sacred landmarks all across the country. Therefore, whichever region you decide to visit, you will be enthralled by engaging culture and tradition. In like manner, countless places possess religious significance because, as per the myth, these places once used to be the abode of Hindu and Buddhist, gods and goddess or was graced by the scholars.
Peak Climbing- Summit a peak for a sense of achievement and accomplishment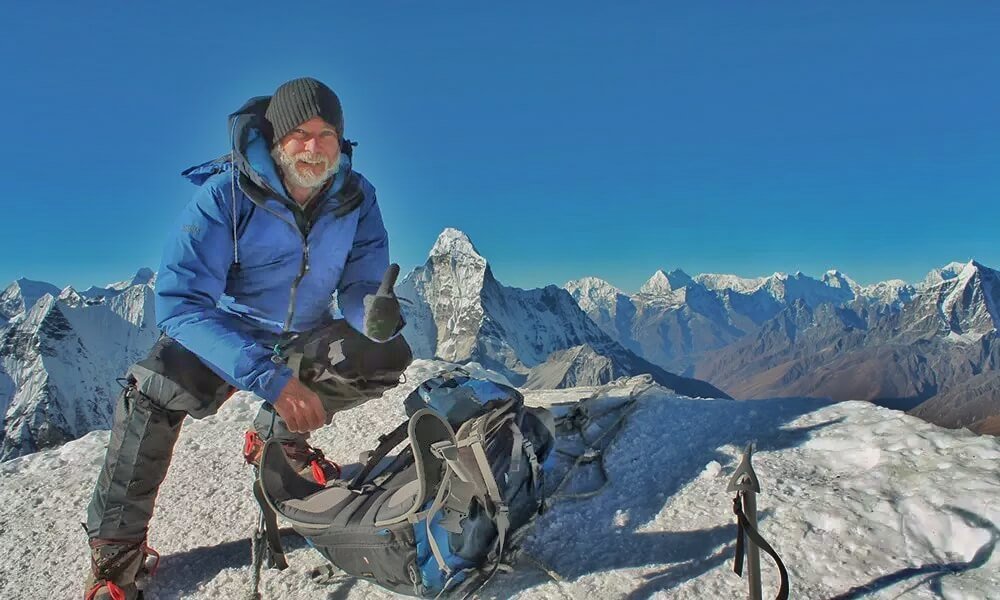 For the adventurous soul- peak climbing in Nepal is the best way to clinch their thirst for thrill and adrenaline rush. There's a diverse selection of climbing peaks with varying degrees of remoteness and difficulty with its behemoth mountains. There are no one-size-fits-all climbing peaks that are perfect for all. Since everyone's skills, time, and preferences are different, some research is needed before deciding on a peak. Each year, thousands of daredevil visit Nepal who wants to push themselves and challenge themselves. Peak climbing is challenging, but it offers a magical experience to give in return for all the effort.
Besides, just because it is challenging, that does not mean it not for everybody. People who are reasonably healthy and fit can dare themselves to summit a peak of Nepal. Moreover, Nepal climbing peaks cover 6000 meters above height, so it is a testing journey, but solid preparation would offer unforgettable memory. Some of the notable destinations are Island Peak, Meera Peak, and Lobuche peak, among others. On the same note, peak climbing is also about breathtaking scenery that comes after the arduous climb. Therefore, as it is an accumulation of adventure and pleasure, peak climbing is one of the best things to do in Nepal.
Jungle Safari – Enjoy the wilds in their natural habitat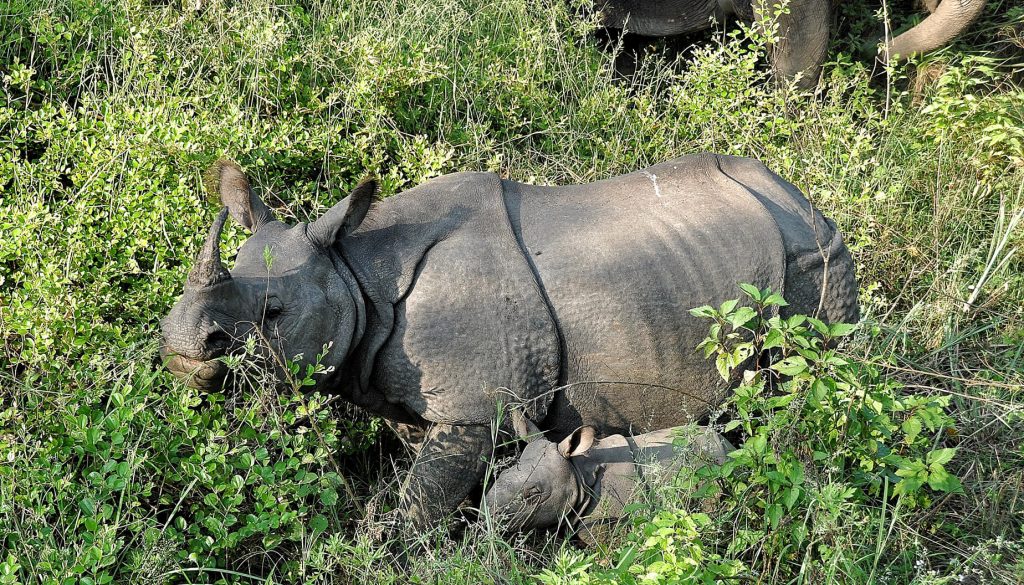 Nepal is one of Asia's classic safari destinations, most famous for the Bengal tigers and one-horned rhinoceros with other widely assorted vegetation. Nepal's Terai region is a hot spot for jungle safari activities. However, Bardia and Chitwan have been favorite for quite a long time. Nepal's Terai region is tropical, so the climate is hot and humid, with vast jungles covering quite an area. These jungles house herds of elephants, crocodiles, and deer's along with wide species of birds. All in all, these national parks are overflowing with a high concentration of mammals, and through safari tours, one can enjoy watching them without disturbing them.
Additionally, jeep safaris, jungle safaris are possible, and there's canyoning that takes you to close with crocodiles natural reservoir. On the whole, delve into Nepal's spectacular ecosystem, come face-to-face with crocodiles, elephants, and maybe spot shy tigers through delightful safari tours. Furthermore, this trip offers the ideal mix of relaxation and exploration, taking you on a journey from glistening waters for invigorating adventure and a truly treasured experience.
White Water Rafting – tumble through intense rapids of water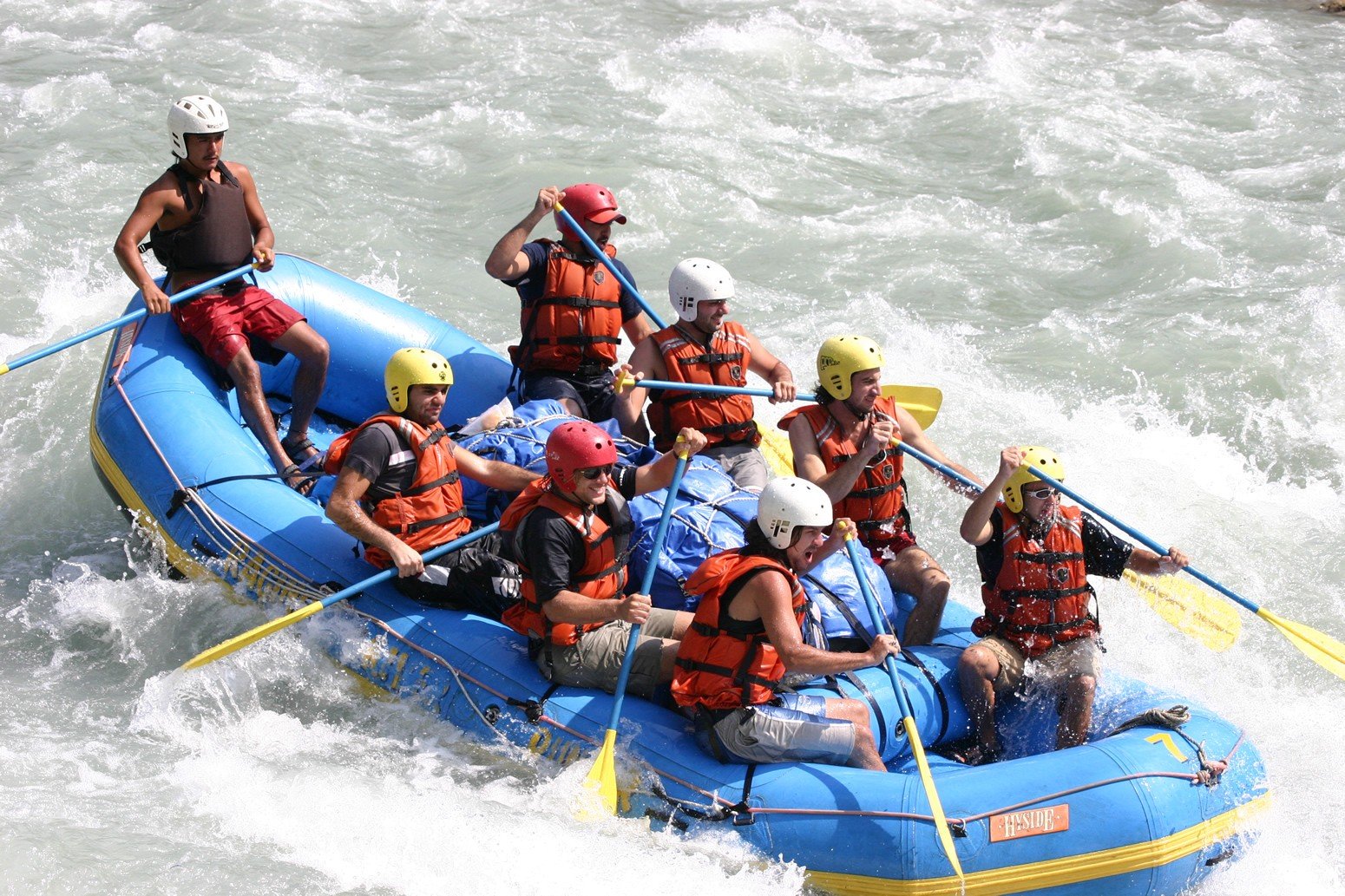 Another splendid way to deal with adventurous hearts is by going on a daring white water rafting in Nepal. Besides, white water rafting is one of the superb ways of exercise too. Also, when talking about white water rafting, adrenaline is one word that should not be excluded. After all, it is through and through adrenaline-pumping action. The thrill of crashing through waves and being bucked in the air and going toe to toe against rambling water causes your adrenaline to flow, and you feel alive. And to add more, it offers a unique experience that accumulates all emotions of thrill and pleasure at the same time.
There are several rivers in Nepal suitable for white water rafting. Some of the notable rivers are Trishuli, Kali Gandaki, Seti, Bhote Koshi, and a few more. These rivers offer different rapids levels but as suitable for beginners to experienced rafters. With that, the river location is another beautiful aspect of partaking in the rafting experience. Carving prominent marks on high and huge hills, these rivers begin from Nepal's mountains and extended and clean that go past different villages and districts of Nepal. Beyond all these factors, white water rafting is simply enjoyable in every sense; thus, it is one of the most things to do in Nepal. It fulfills the desire of doing something wild and crazy at the same time completely worthy.
Village tours – experience a pastoral life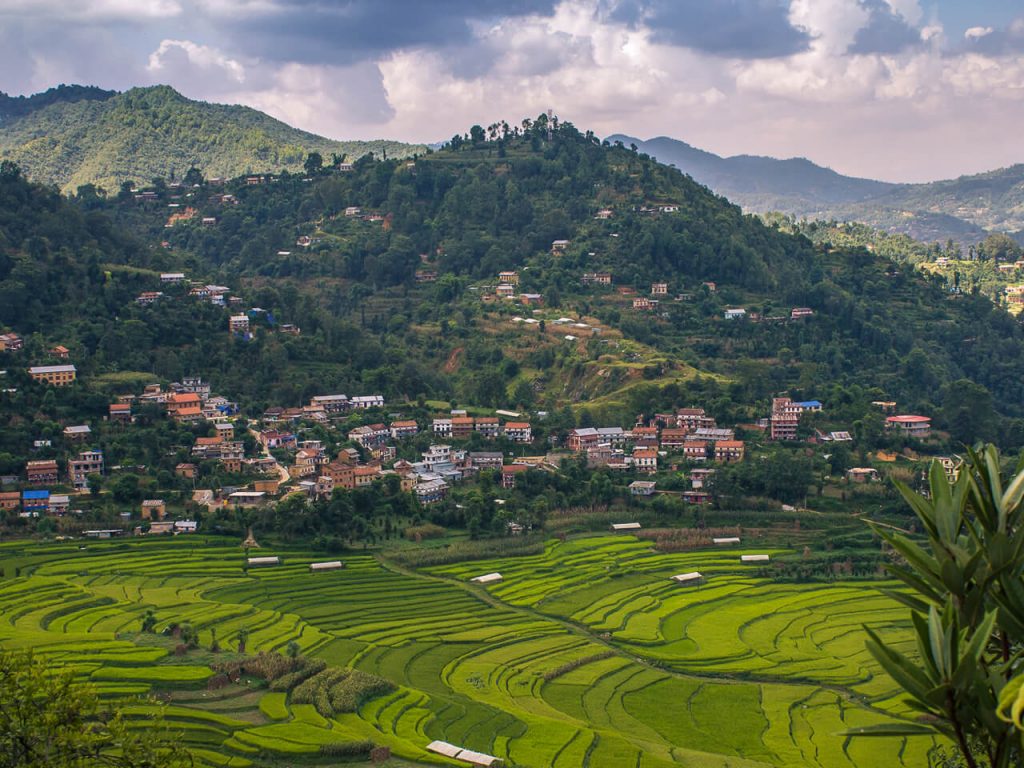 If you want to experience Nepalese society's authentic traditional lifestyle, you should definitely go on village tours. It is the best opportunity to enjoy life away from modernization, which seems stuck in olden times. The majority of the country's population is engaged in agriculture; thus, pastoral life is quite prevalent. Give yourself a break from your daily routine and try something new: no internet, no social media, and no links to the outside world. You'll be with nature and get to feel unique experiences. Village life will give you a firsthand look at their ethnic customs.
Similarly, you can learn about their culture, locality, lifestyle, food, and festivities. There are hundreds of ethnicities in Nepal because it is an ethnically diverse country. You can visit the settlement of any ethnicity you want to learn more about. Chitwan is the place to go if you want to learn more about Tharu culture, and the Khumbu area is the place to go if you want to learn more about Sherpas.
Mountain Flight – to view the breathtaking Himalayas of Nepal without going on an arduous trekking journey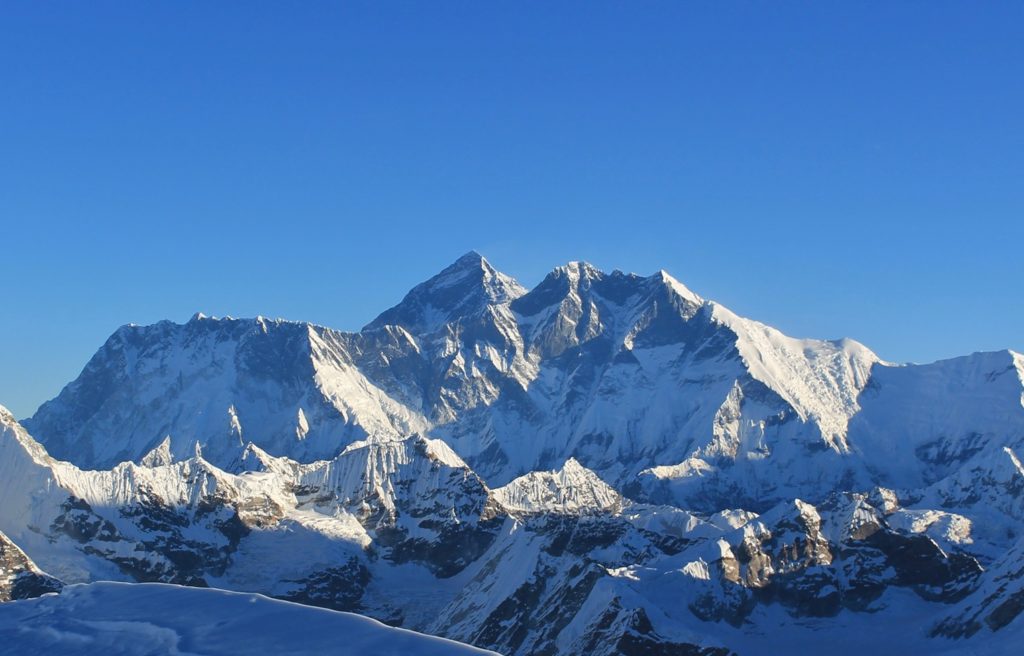 Mountain flight is one of the easiest ways to appreciate the view of the highest mountain in the world and that too in a short period without the strenuous walk. It presents a chance to see Everest and other highest peaks of the world at the same time. Otherwise, to be near its vicinity, one will have to hike several days through the Himalayan trekking trail. But here, with mountain flight or helicopter tours, travelers have a chance to see the highest peaks of the world without shedding a single drop of sweat.
In this in-flight adventure, travelers see an awe-inspiring view of Mt. Everest, Cho Oyu, and Kanchenjunga from the window seat of the plane Annapurna range, Lhotse, Nuptse, Langtang Himal, Makalu, Shishapangama, Pumori, Melugtse, Gauri Shankar, and others. Every one of the travelers is allowed to take a gander at the unbelievable perspective on the snow-covered mountain, glacial masses, gorges, moraines, smoky mists from the cockpit of the plane. In general, people with admiration for mountains find mountain flight to be one of the best things to do in Nepal.
Mountain biking – ride through the narrow and off-beat paths
Next on the list of best things to do in Nepal is mountain biking. This adventure sport is both extreme and thrilling. It is one of the fastest-growing outdoor activities of Nepal. The biking trails are endless, which are waiting for some explorers to discover.
You can ride through the rugged regions, taking in the country's natural beauty. Mountain bikes are available for hire in the Kathmandu valley and Pokhara. Try the Annapurna circuit, Mustang, or the Low Everest area if you're looking for anything more serious. Any of these biking trails will give you an unparalleled sense of experiencing the region's local life and wilderness up close and personal. Explore the rich culture, nature, and settlements of a remote and restricted area on an adventure.
Helicopter tours – For an up-close interaction with the mountains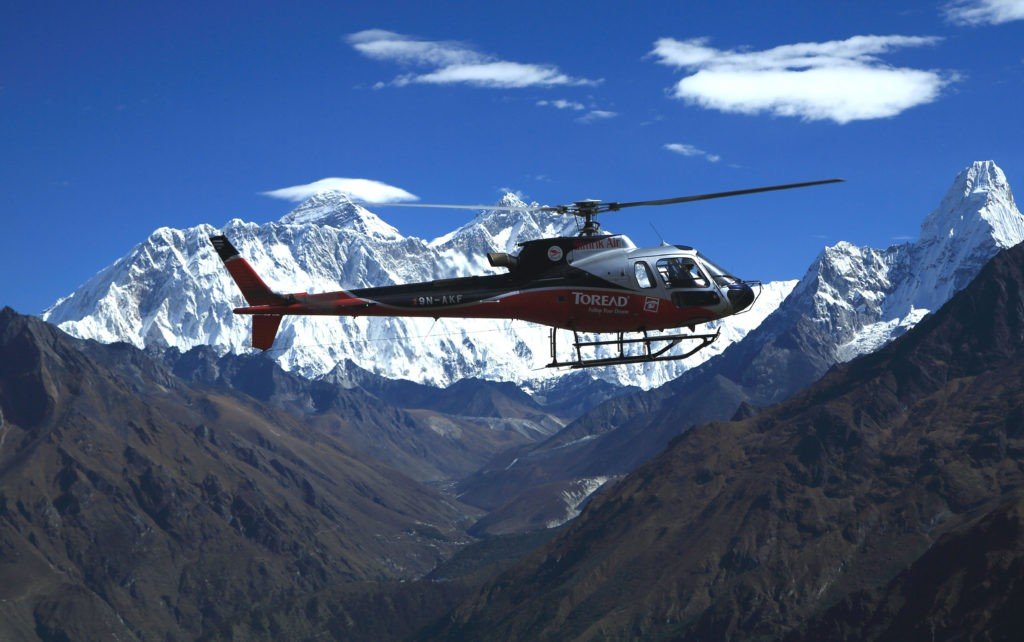 The significant aspect of helicopter tours is that it ensures pure interaction with the mountains and shows Nepal's beautiful green landscapes. Helicopter tours in Nepal are an excellent way to get a whole perspective of Nepal's geography and access to remote areas. Trekking can surely get difficult and tiring and is not for everybody as well. However, admiration regarding mountains is the same for every individual. Everybody wants to be in closer surroundings of mountains but can't do so because of their personal reason.
Thus, to clear the worry, helicopter tours are the perfect option for people who adore the flawless beauty of mountains. These helicopter tours bring travelers close to the mountains and offer captivating sights of Nepal's landscape. Plus, their helicopter tour experience will undoubtedly be an unforgettable experience to enjoying the heli ride through nature's etherealness. It is undeniably a great way to explore the Himalayas as well as the lush mid-hills of Nepal. Likewise, a helicopter tour is one of the fun things to do in Nepal. Enjoy the scenic flights filled with aerial views of the glistening mountains while sitting comfortably in the helicopter.
Adventure Sports: Venture out for wild outdoor adventurous sports.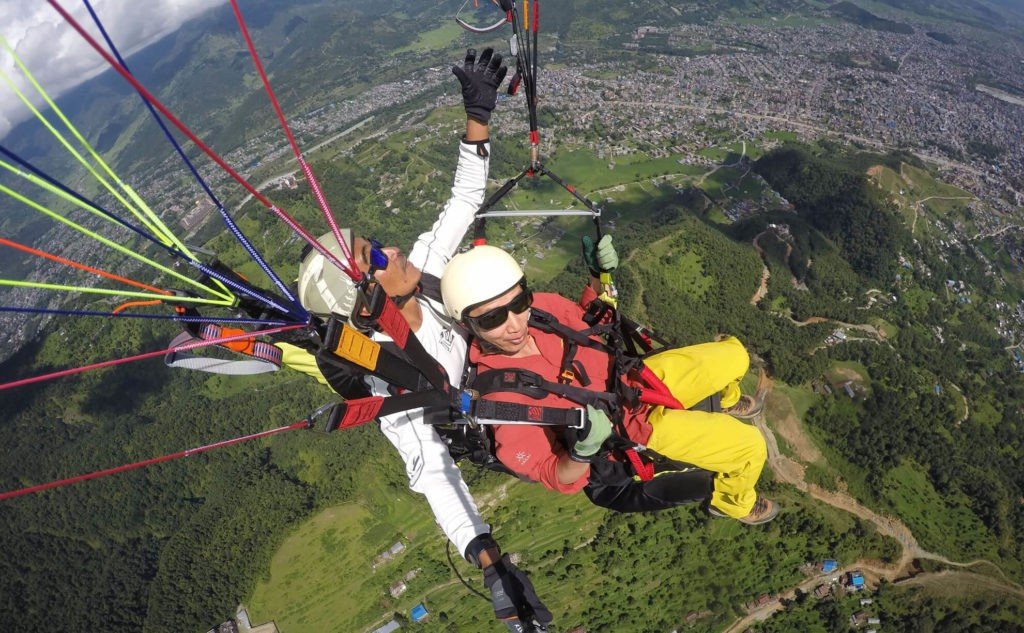 For lovers of adventure, Nepal is a paradise with its wide range of adrenaline-pumping activities. Here in Nepal, crazy things like jumping off a plane or iron-clad bridge and flying like birds are possible. For instance, Nepal offers different kinds of adventure activities such as paragliding, Bungee, zip line, ultra-light flight, rock climbing, trekking, rafting for thrill-seekers. One can take on paragliding and fly like a bird and at the same time take into the breathtaking scenery Phewa Lake, the mountains, and the greenery of Pokhara. Similarly, if you want something extreme, you can Bungee over the 160m Bhote Koshi River or the newly built Kushma Bridge.
Yet, even though these activities are engrossing, people with a faint heart should probably refrain themselves from doing. These activities will temporarily stop your heart from beating, and when it does, the rush of emotion that rushes through your body is unexplainable. Last but not least, partaking in adventure sports has always been one of the top things to do in Nepal amongst thrill-seekers. Make sure you undertake one of these activities for a spine-chilling experience.
Last words
Beyond this impressive list of things to do in Nepal, there are few other mellow things one can do while in Nepal. For instance, one can sign up for a cooking class to know more about the traditional cuisines of Nepal or participate in Thanka painting classes. But whatever you do in Nepal, you can anticipate a marvelous and fabulous experience. Make a list of any of the 10 Best Things to do in Nepal mentioned in the overview above and create unforgettable memories.