[TOC]

Nepal's beautiful terrains are divided into 7 different provinces. Each province has its own system under the constitution of Nepal. Before Nepal officially formed seven provincial regions, there were five developmental regions with 14 zones and 75 districts. With the formation of seven provinces, 2 new districts were added, making 77 districts, but the old structure of 5 development regions was removed. The 77 districts were grouped unevenly into seven provinces of Nepal. The 77 districts were grouped unevenly into seven provinces of Nepal. With having a particular working structure, these seven provinces are affluent in having enchanting natural and cultural splendor for exploration. Therefore, for anyone who is deeply in awe of Nepal and wants to explore more, here is the information on major attractions of the seven provinces of Nepal.

Each region has its own unique draw for visitors. On the same note, they all offer a glut of recreation activities ranging from indoor and outdoor activities. Mingling with locals of diverse ethnicity to relishing natural beauty through outdoor adventures, each province provides exciting delights. The regions of Nepal offer appealing activities such as trekking, mountaineering, animal sighting, mingling with locals, to working along with them. Along with these delights, each province flourishes with majestic multicultural backgrounds and histories. Overall, with myriads of unique characters and terrain on display, each region bewilders with strings of attractive features.

With no further delay, get to know seven provinces of Nepal and their major attractions:
Province 1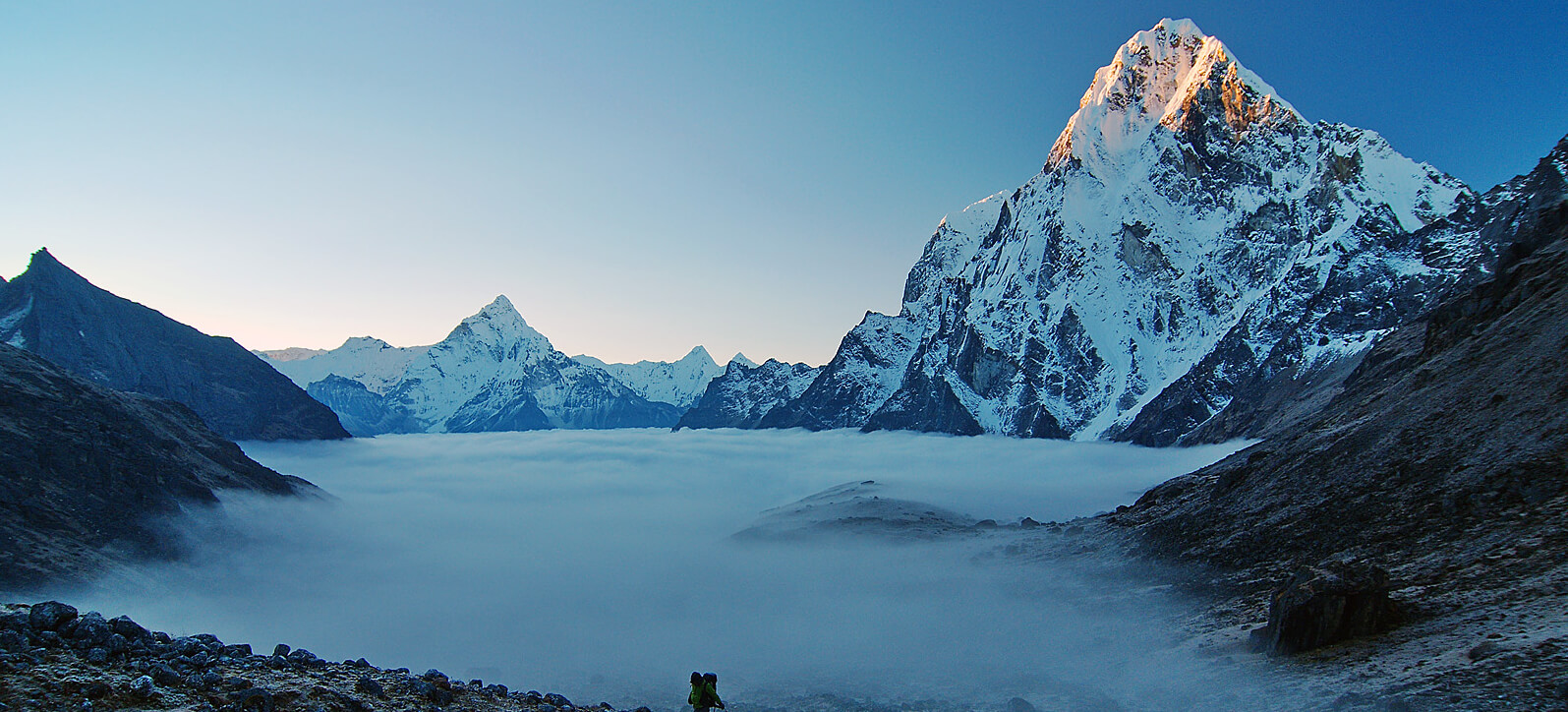 Province 1 is the second largest province of Nepal, with an area of 25,905 km square. The province is yet to have an official name. Given its formation, Kirat/Kirat Limbuwan/Sagarmatha/Koshi are some of the proposed names for Province 1. It is the easternmost of the seven provinces of Nepal and consists of 14 beautiful districts of Nepal. Currently, Biratnagar is the capital city of province 1, and Somnath Adhikari is the Governor.
Similarly, Sher Dhan Rai is the current chief minister of Province 1. Province 1 in its east borders with Sikkim and West Bengal, Tibet in its north, Bihar to its south, and Bagmati province in its west. Province 1 experiences all four seasons and is spread across the Himalayas, hills, and plains of Terai geographically. The province houses world's tallest mountains, such as Everest, Kanchenjunga, Makalu, Lhotse, Cho Oyu, and many more, along with some of the great plains of the country. With incredible flats and a mountainous roof, Province 1 diverse geographical terrain attracts adventure seekers globally for trekking, mountaineering, jungle safaris, hiking, and many more. The province also is home to several ethnic communities; thus, exciting cultures await exploration.
Given these general facts of province 1, here are some of the Major attractions of province 1 of Nepal:
Mount Everest, Kanchenjunga, Lhotse, Makalu, Cho Oyu, and many more create exciting and scenic trekking trails i.e. Everest Base Camp
Excellent Everest region lies in Province 1 where exciting Lukla airport, charming and bustling Namche Bazaar, enchanting Sagarmatha National Park, incredible Tengboche monastery, tranquil and majestic Gokyo Lakes are part of Province 1
The famous and sacred Halesi Mahadev temple, Pathivara temple, and few more pilgrimage sites lie in Province 1
Incredible and pristine Makalu Barun valley featuring jaw-dropping landscape
Tea fields and manufacturing factories of Ilam
Province 2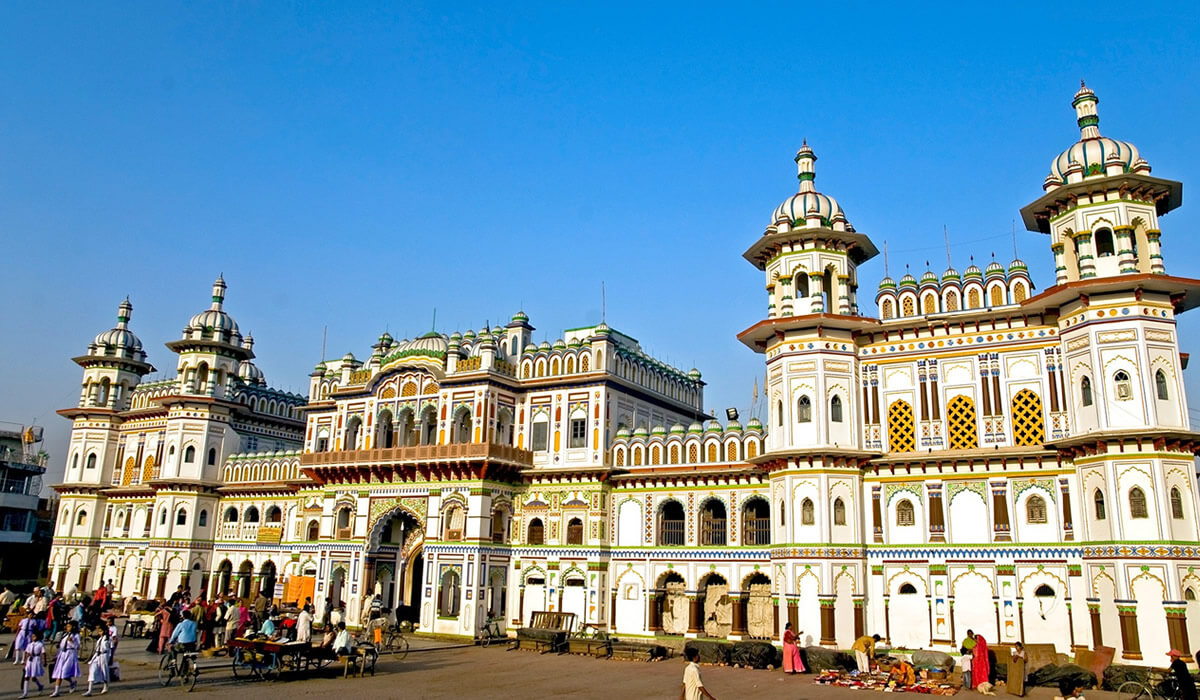 Province 2 is Nepal's smallest province, with an area of 9,661 square kilometers. Like Province 1, province 2 is also yet to decide on its official name. Janakpur and Madhesi or Mithila were a few of the proposed names for province 2, but authorities are yet to make the final decision. Despite its small size, province 2 has the second largest population, making it one of the populous provinces of Nepal. It is also a part of east Nepal and consists of 8 districts of Nepal. The capital city of province 2 in Janakpur, and Rajesh Jha and Mohammad Lalbabu Raut are the current Governor and chief minister. It borders Bagmati Province to the north, Province No. 1 to the east, and India to the south. It is well connected with other provinces through well-built roads and actively operating airports.
Moreover, it is the only province with railway services in all of Nepal. As per geographical terrain, it primarily covers districts of the Terai region, so the geographical landscape is not particularly diverse. Yet, its flatlands inhabit various ethnic groups, making the area vibrant and beautiful. Some of the main ethnic groups of province 2 are Yadav, Shah, Tharu, Chaudhary, and many more.
Given these general facts of province 2, here are some of the Major attractions of province 2 of Nepal:
Enigmatic and grand Janaki temple of Janakpur
Home to Mithila art and Maithili culture
Hub for sacred pilgrimage sites such as Ghadimai temple, Jankpurdham, Kankalini temple, Bhagwati temple, and many more
People here are primarily involved in agriculture and farming and use traditional knowledge and skills in their work.
The culture here is diverse, unique, and interesting
Home to ancient Rajdevi temple for Hindus which dates back to 17 century
Bagmati Province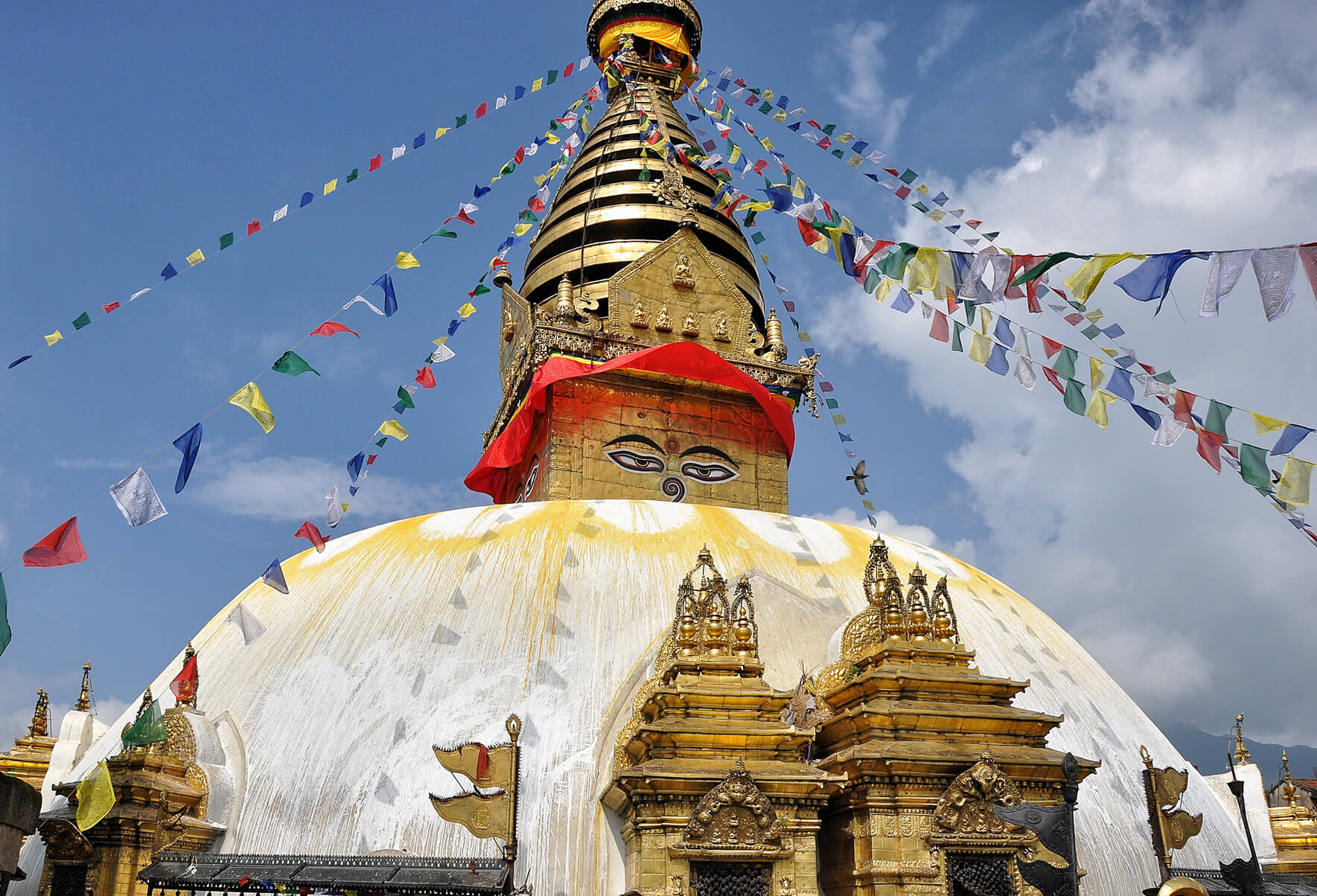 Home to the capital of Nepal- Kathmandu, Bagmati province is the most populated province of Nepal. Bagmati province comprises 13 districts and covers 20300 km square in area. It lies in the central part of the country and is one of the most advanced provinces of the country. From health, transportation, education, every sector is better than any other province of Nepal. Although the province houses the capital city of the country, Hetauda is the provincial capital. The current Governor of the Bagmati province is Bishnu Prasad Prasain, and Dormani Poudel is the chief minister.
Bagmati borders Tibet Autonomous Region of China to the north, Gandaki Province to the west, and Province No. 1 to the east, the Indian state of Bihar, and Province No. 2 to the south. Similarly, it consists of plains, hills and mountains, and many cosmopolitan cities rich in cultural heritage sites. Along with cultural delights, Bagmati province is rich in natural magnificence as well. Thus, this province attracts the largest number of travelers.
Given these general facts of the Bagmati province, here are some of the major attractions of the Bagmati province of Nepal:
Major Cultural World Heritage Sites under UNESCO are located in Bagmati province.
For nature lovers and wild animal enthusiasts, Chitwan National Park is a lively place to be.
Many historical landmarks such as ruins and forts are located here.
Wonderful Langtang Valley is the closest hiking destination for a short escape to the mountains.
People of multicultural background lives here showcasing diverse cultures and traditions.
Gandaki Province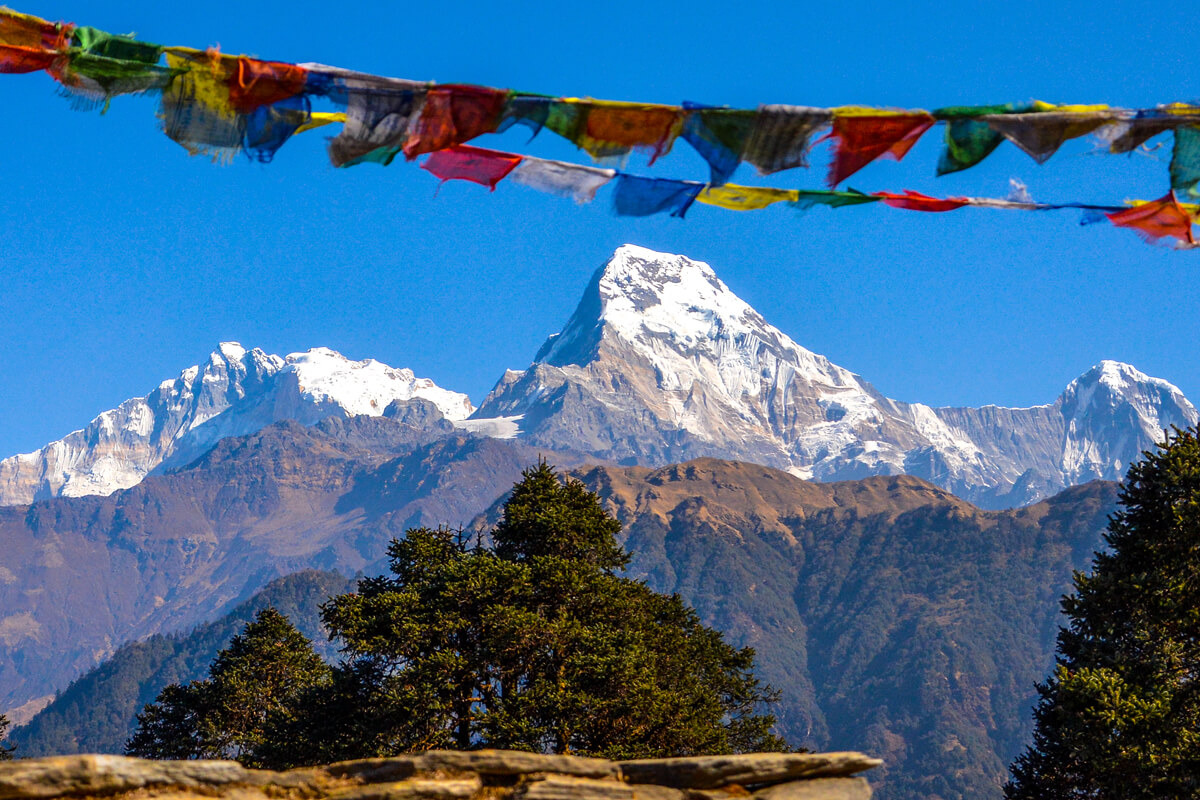 Gandaki province is one of Nepal's essential provinces. Annapurna range, Manaslu, Machhapuchhre range, and Dhaulagiri range, along with many more massifs, are under Gandaki Province. Pokhara is the regional headquarter of Gandaki province, with Prithivi Man Singh Gurung as Governor and Krishna Chandra Nepali as the chief minister. Comprised of 11 districts, Gandaki province covers 21504 km square area of the country.
It borders Tibet to the north, Karnali Province to the west, Bagmati Province to the east, and Lumbini Province and Bihar of India to the south. Along with Pokhara, the province also houses Manang, Mustang, and Manaslu region, some of Nepal's celebrated trekking destinations. The province is spread over Nepal's Himalayan, Hilly, and areas of Terai in terms of terrain.
Furthermore, like the rest of Nepal's provinces, Gandaki is also multiethnic, with various ethnic groups residing on the foothills and plains of Gandaki province.
Given these general facts of the Gandaki province, here are some of the Major attractions of Gandaki province of Nepal:
Gandaki province safeguards the historic city- Gorkha, which remains the testament of unified Nepal.
Major tourist destinations such as Annapurna Base Camp, Upper Mustang Trek, Annapurna Circuit Trek, Manaslu Circuit Trek, etc., all are part of Gandaki province.
The region houses several exciting caves and temples
Stunning and tranquil lakes such as Tilicho Lake, Fewa Lake, Begnas Lake, and many more are found here
An adventure hub for thrill-seekers as the province offers an extensive list of daring and exhilarating activities such as bungee jumping, Canyoning, abseiling, white water rafting, paragliding, sky diving, and many more.
Lumbini Province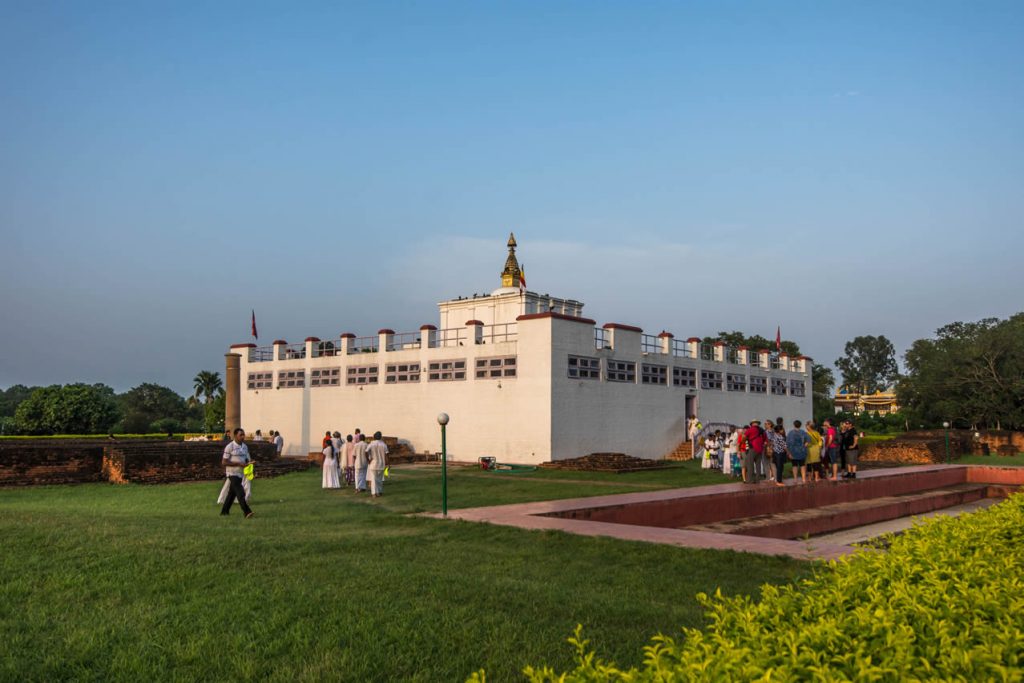 Lumbini Province is one of the beautiful provinces of Nepal, covering an area of 22,288 sq. km. The province consists of 12 districts, with Deukhuri as the provincial capital. It is one of the largest and populous provinces of Nepal. The existing Governor of the Lumbini province is Amik Sherchan, and Kul Parsad KC is the chief minister. Lumbini has borders with Gandaki Province and Karnali Province to the north, Sudurpashchim Province to the west, Uttar Pradesh, and Bihar of India to the south.
Most districts of Lumbini province are major tourist hubs of Nepal for their unparalleled natural and cultural beauty. The region mainly adorns plains, but few districts have hilly and rugged geographical terrain. The Lumbini province also shelters the site of the birthplace of Gautam Buddha. Along with Lumbini, the province also includes many incredible cities of Nepal, such as Banke, Palpa, Tulsipur, and many more. Most inhabitants of the region are from Tharu, Chaudhary, and Madhesi ethnic communities.
Given these general facts of the Lumbini province, here are some of the major attractions of the Lumbini province of Nepal:
The birthplace of Lord Gautam Buddha and its several monasteries, temples, and ruins from the 600-400 BC
The dense jungle of Bardiya National Park, home to a wide assortment of animals and flora
The people, in general, are the best for their fascinating cultures and traditional knowledge.
Lumbini Province houses the only hunting reserve of the country- Dhorpatan Hunting Reserve.
The province also houses Banke National Park open for jungle recreational activities and for carrying out research work.
The spectacular landscape of Rukum and Agrakanchi of Lumbini Province is simply breathtaking.
Karnali Province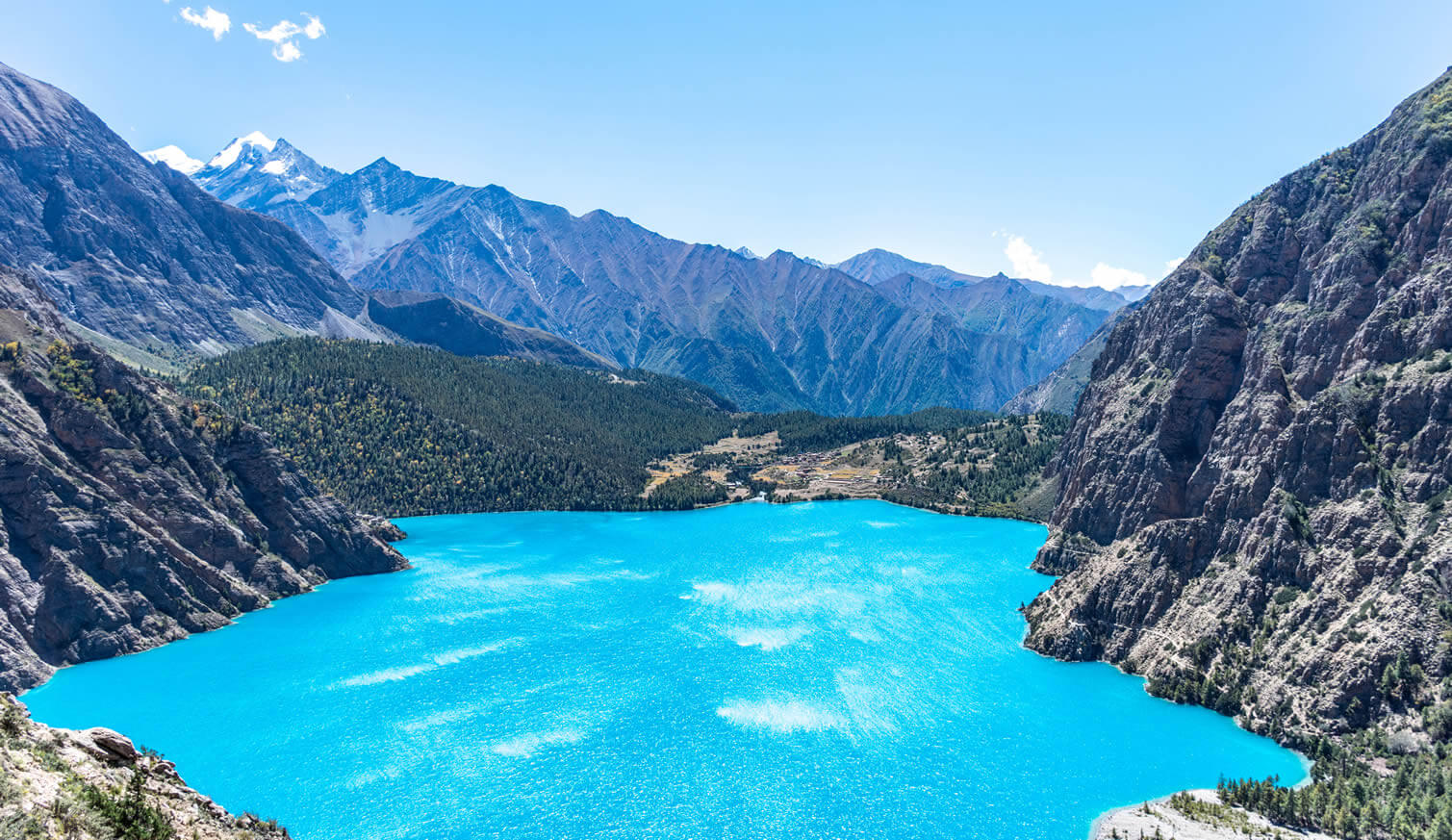 With an area of 27984 sq. km, Karnali Province is the largest province of Nepal. Despite having the largest area, it has the least population among other provinces of Nepal. Karnali Province includes 10 districts, and it is one of the remote and least developed provinces of Nepal. The capital of Karnali province is Birendranagar and is currently governed by Govinda Parsad Kalani. The present chief minister of Karnali province is Mahendra Bahadur Shahi. It borders Tibet to the north, Gandaki Province to the east, Sudurpaschim Province to the west, and Lumbini Province to the south.
The province has occupied higher mountains land of north and mid-hills of Nepal; thus, the road access is quite underwhelming. Nevertheless, airways access actively operate in different districts of Karnali Province. Additionally, there is no shortage in Karnali province for anyone with sheer interest in capturing stunning landscapes. The region gives rise to deep gorges, vast valleys, exceptional trans-Himalayas, and giant snow-capped pinnacles with high mountains. Notable national parks of the country such as Rara National Park, Shey Phoksundo Lake, Rara Lake, Dolpo region are few delights of Karnali province.
Given these general facts of the Karnali province, here are some of the major attractions of the Karnali province of Nepal:
Turquoise and blue-green Rara and Shey Phoksundo lakes in the general vicinity of the Rara National Park and Shey Phoksundo National Park.
Complex and unconventional cultures, traditions, and customs of the Dolpo region
Ruins of Kakre Bihar in Surkhet
Archeological sites of Surkhet and Dailekh
Sinja valley, the capital of Khas community who once used to rule the Jumla district
Sudurpaschim Province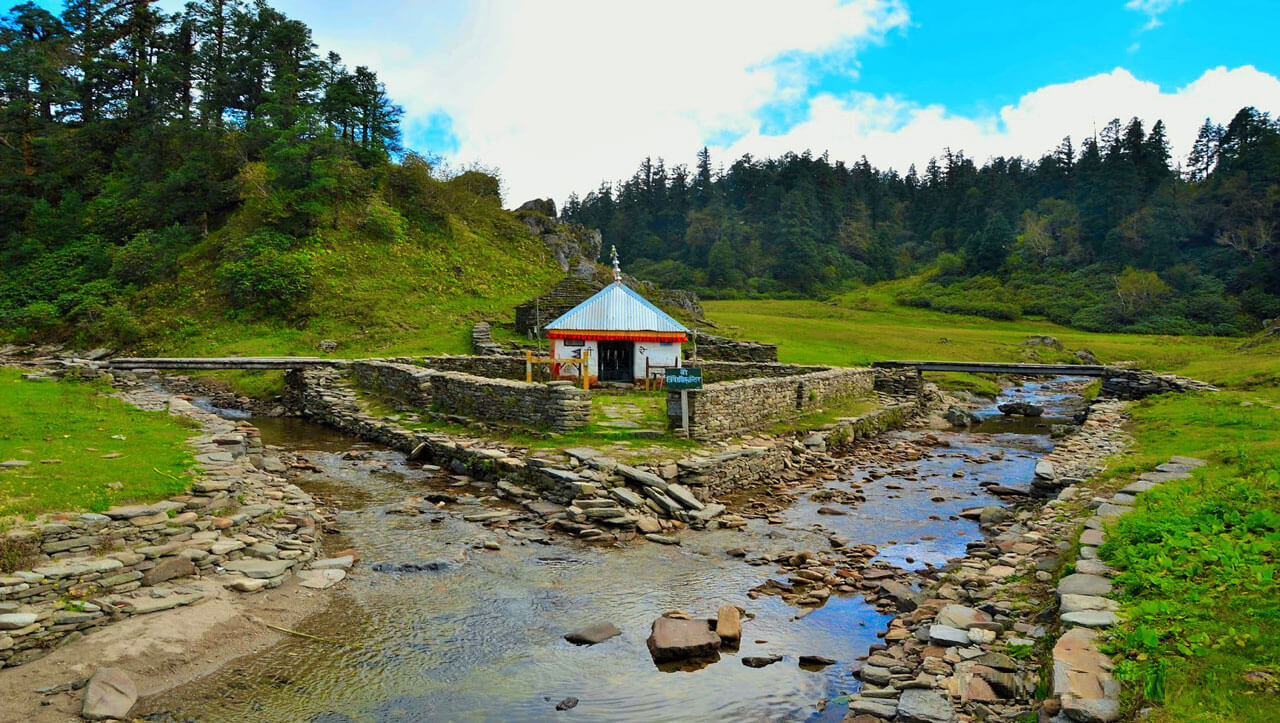 Lying in the far-west of Nepal, Sudurpaschim province formerly used to be called province 7. The province is wealthy in natural vegetation. The current Governor of Sudurpaschim is Ganga Prasad Yadav, and the chief minister is Trilochan Bhatta. It borders China's Tibet Autonomous Region to the north, Karnali Province and Lumbini Province to the east, India's Kumaon to the west, and Uttar Pradesh to the south. Along with rich natural resources, the province also possesses historical significance. The people of this region successfully fought with Mughals and have many more records of war stories hidden in the ruins of this province.
The province occupies hills and plains, and road access is not very good. The province is still preserving medieval culture and traditions. Moreover, for anyone interested in learning about Nepal's old cultures and traditions, the hilly districts of Sudurpaschim are one of the best places after Karnali province. Likewise, the plains of Sudurpaschim showcase different linguistic as well as ethnic splendor. Chettri's majorly dwells in the hilly region, and Tharu primarily inhabits the plains of Sudurpaschim province.
Given these general facts of the Sudurpaschim province, here are some of the Major attractions of Sudurpaschim province of Nepal:
Raikas of Doti has a vast history of fighting wars with the Mughals of India and several others.
Pristine natural beauty of Saipal Himal
Home to several sacred temples such as Badiamalika temple, Khaptad Baba Mandir, Ram mandir, Kada, Devisthan Mandir, and many more.
Forts of Ruins of Doti, Bhajhang, Dumrakot, and many more
Conclusion
These seven provinces in accumulation make one whole Nepal. Each province has histories infused with it and cultural as well as natural beauty to show off. With changing landscape, the cultures vary accordingly. Henceforth, with seven provinces of Nepal, there are never-ending flairs of interests one can discover while traversing Nepal.