[TOC]

Nepal, Tibet, and Bhutan are three incredible places to visit, and being so close together, it is ideal to visit all three at the same time. While Tibet is currently closed to tourists and Bhutan requires a strict quarantine plan, it is well worth considering booking a trip once border restrictions are lifted.

Nepal Hiking Team's tour to Nepal, Tibet, and Bhutan will allow you to get views up close and personal with the mountains on flights between Kathmandu and Lhasa and Kathmandu and Paro. In just over 2 weeks, you will experience some of the most beautiful places in these three Himalayan nations, in addition to various cultures found throughout the countries. Specifically, the flight from Kathmandu to Lhasa is considered to be one of the most beautiful air routes in the world. Let us begin with Tibet.
Nepal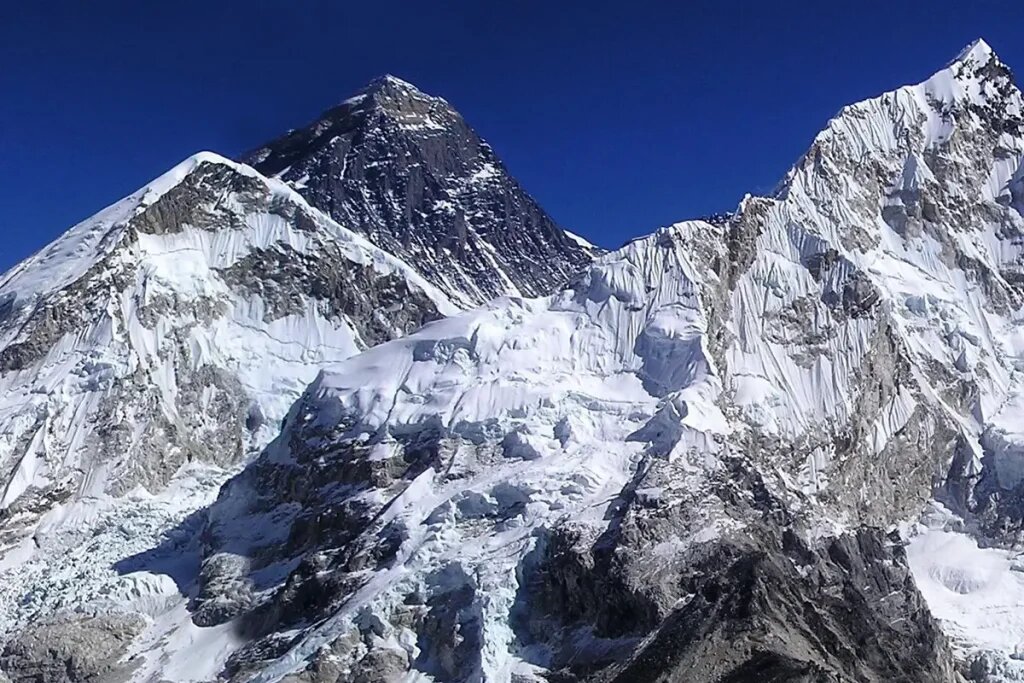 Nepal differs from Tibet and Bhutan in several ways, including culture. A majority Hindu country, you will be able to visit many Hindu temples and shrines, in addition to a few Buddhist monuments. Pashupatinath temple is famous and a pilgrimage many Hindu followers make as it is considered especially important. Boudhanath is another popular journey for Buddhist devotees. Bhaktapur is a small city just a few minutes away from Kathmandu and features several interesting buildings, unique architecture, and local pottery. There are several other tours around Kathmandu that will give you additional looks into local culture, religious beliefs, and the history of Nepal.
Nepal has many hill stations; however, Nagarkot is popular with tourists and locals alike. Offering beautiful views of the Himalayas and extraordinary sunrise scenes, the town is not to be missed during your trip to Nepal. However, do not feel as though this will be your last glimpse of the mountains as Pokhara is also a must-do while in the country.
Pokhara, the second-largest city in the country, is the starting point for many treks in Nepal, and the surrounding hills give visitors incredible views of Annapurna and other nearby ranges. An eight-hour drive from Kathmandu will host views of green hills, rushing Himalayan rivers, and small towns. Those looking to get their heart racing will enjoy paragliding and bungy jumping in Pokhara as well. Temples and bazaars are abundant. However, you will also visit an incredible waterfall and cave with special significance in Hindu culture.
Nepal has everything one is looking for on their travels, from 5-star luxury hotels to local teahouses; there is something for everyone from the plains of the Terai to Everest Base Camp. With ten UNESCO World Heritage sites, including seven in Kathmandu Valley, there is never any shortage of history and culture to learn about when you are taking a break from trekking in the foothills of the Himalayas. Many people claim that Nepal changes every 10 kilometers, and this speaks to the diversity of people, culture, religion, and landscapes that make up the small nation.
Tibet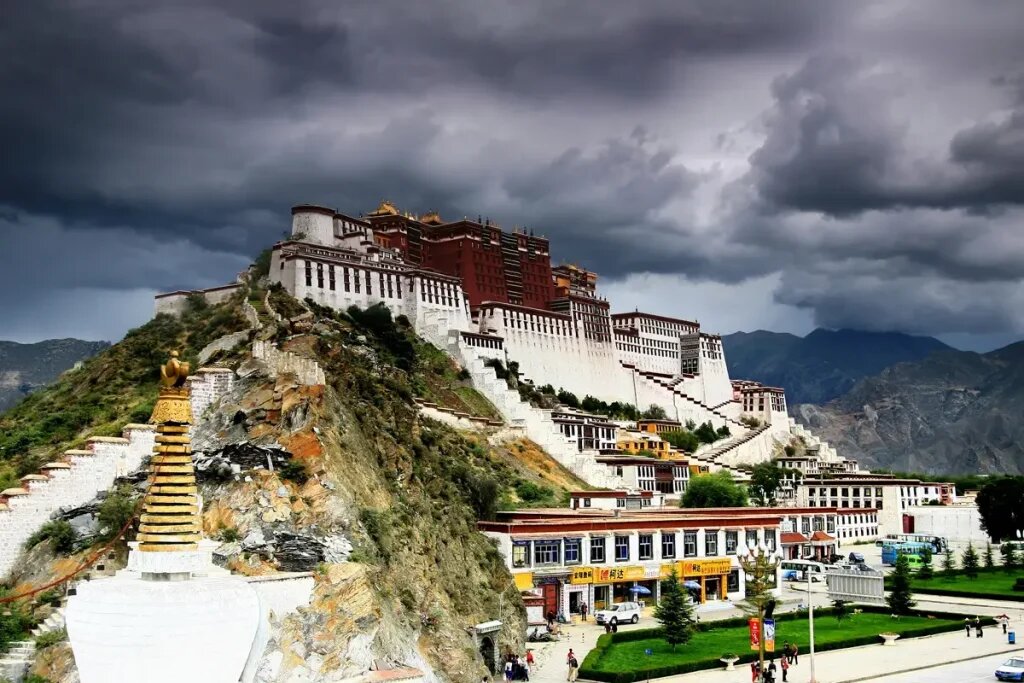 Lhasa is an incredible place, with wild landscapes and interesting Tibetan culture. You can choose from two ways to arrive in Lhasa: by land or air from mainland China or by air from Kathmandu. Both modes of travel will allow you to see incredible views of surrounding landscapes and are very interesting. Monasteries throughout Tibet have been inspired by artistic Buddhism and will also be sure to capture your attention.
The first full day in Lhasa will be spent visiting monasteries throughout the city, including the summer palace of the Dalai Lama and one of the most sacred shrines in Tibet. Drepung Monastery will also be on your itinerary, which used to be the largest monastery in the world; however, currently, it has a much lower population. You will also be able to explore Barkor, the central market of Lhasa. Over the course of your trip, you will have the opportunity to see Potala Palace, an extraordinary building filled with history and interesting stories.
On longer tours to Tibet, you may have the opportunity to view the beautiful Yamdrok Lake, more monasteries, Everest Base Camp Tibet, Mount Kailash, and the holy Manasarovar Lake. Tibet is different from other regions, both geographically and culturally. Lhasa itself is fascinating as you learn about Tibetan culture and the history the city holds. However, there are also many opportunities to get outside and enjoy the fresh Himalayan air.
Tibet is a charming place and will leave you with an incredibly memorable experience. While in Tibet, you will be able to learn about Buddhism but also see locals practicing their traditions and see the rich culture amongst some of the harshest landscapes. Additionally, there are many tasty Tibetan dishes that can be compared to Nepali and Bhutanese food; however, they have their own unique flair.
Bhutan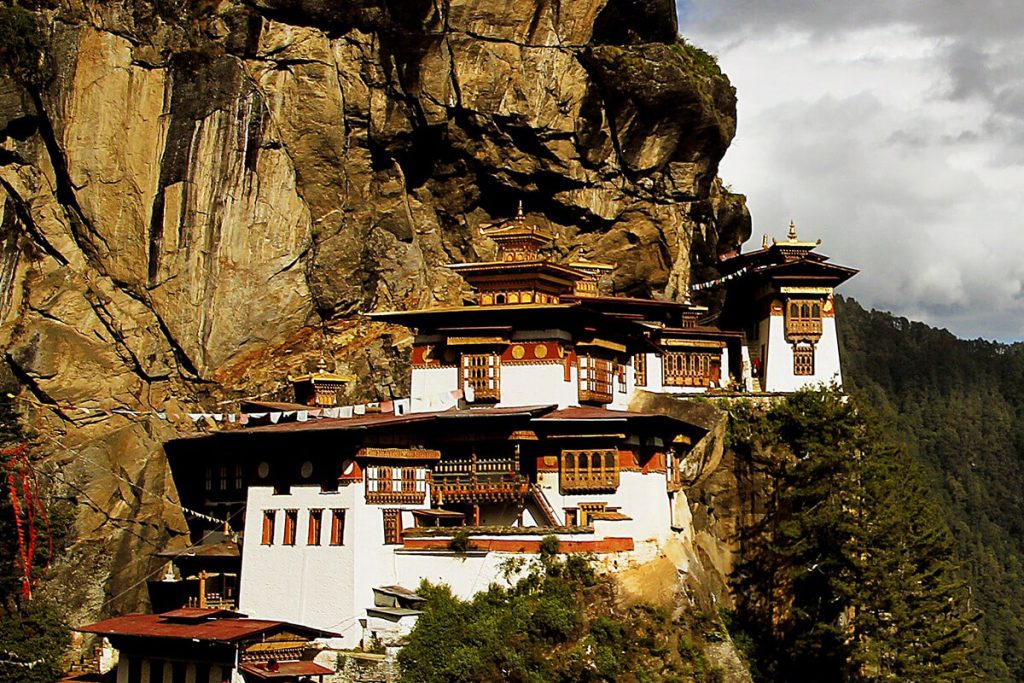 The lush landscape, mountains, and vibrant culture in Bhutan make it a top destination for many people. Once again, the flight to Paro is an adventure in itself as you fly over the Himalayas and are treated to spectacular views. You will then visit Ta Dzong, the National Museum, which features a variety of ancient paintings, armors, and other interesting things. You will also go to Kichu Lhakhang, which is the oldest temple in the country. One of the main attractions for many people is the hike to Taktsang Monastery, also known as Tiger's Nest. The monastery is situated on a cliff 3,000 feet above the Paro Valley and is one of the most stunning things you will see while in Bhutan. Other features of the trip include visits to additional monasteries, the School of Arts and Crafts, and the Folk Heritage Museum.
There are several hikes to be had while in Bhutan that take you close to nature and allows you to learn more about Bhutanese culture. This variety of experiences makes Bhutan especially unique and more than worth the trip.
Bhutan is also known as the happiest country in the world and combined with stunning forests and snow-capped mountains, the country is unique and unlike any other place, you will visit. Bhutan has government policies protecting 60% of its forests, making it one of the greenest places one can visit. Additionally, Bhutan's culture is heavily tied to Buddhism, and this is clear in how people live their everyday lives, including through the usage of traditional clothing.
Conclusion
While Nepal, Tibet, and Bhutan are geographically close, they all offer many different experiences, food, and landscapes. Visiting only one is simply not enough, especially considering how every country will cause you to fall more in love with the Himalayas and the friendly people who live amongst the highest peaks in the world. Nepal Hiking Team offers a tour that will take you to all of these locations and more, check it out here: https://www.nepalhikingteam.com/package/nepal-tibet-and-bhutan-tours/
Please remember, Tibet is currently closed to foreigners due to Covid-19 policies, and while Bhutan is open, there is a quarantine period making it less than ideal as a destination. However, please reach out to Nepal Hiking Team to receive updates on travel restrictions and book tours when borders re-open.