The Langtang Gosaikunda Trekking is one of the unexplored trekking areas of Nepal. The rugged landscape, diverse natural diversity, and rare flora & fauna are its major highlights. We recommend this moderate trek for those wanting to see the unseen aspects of Nepal.
With that said, let's get into the core. Even as enthusiast travelers, we must admit that not everything you hear about a certain place would always be fascinating. That's why to give a taste of both, we are here with a classic 5 Fascinating and 5 Boring Facts of Langtang Gosaikunda Region. It will be an exciting ride, so stay with us till the end.
First, let's know the boring ones, because why not?
Fact 1. Why is this trek known to be Langtang

Gosaikunda

Trek?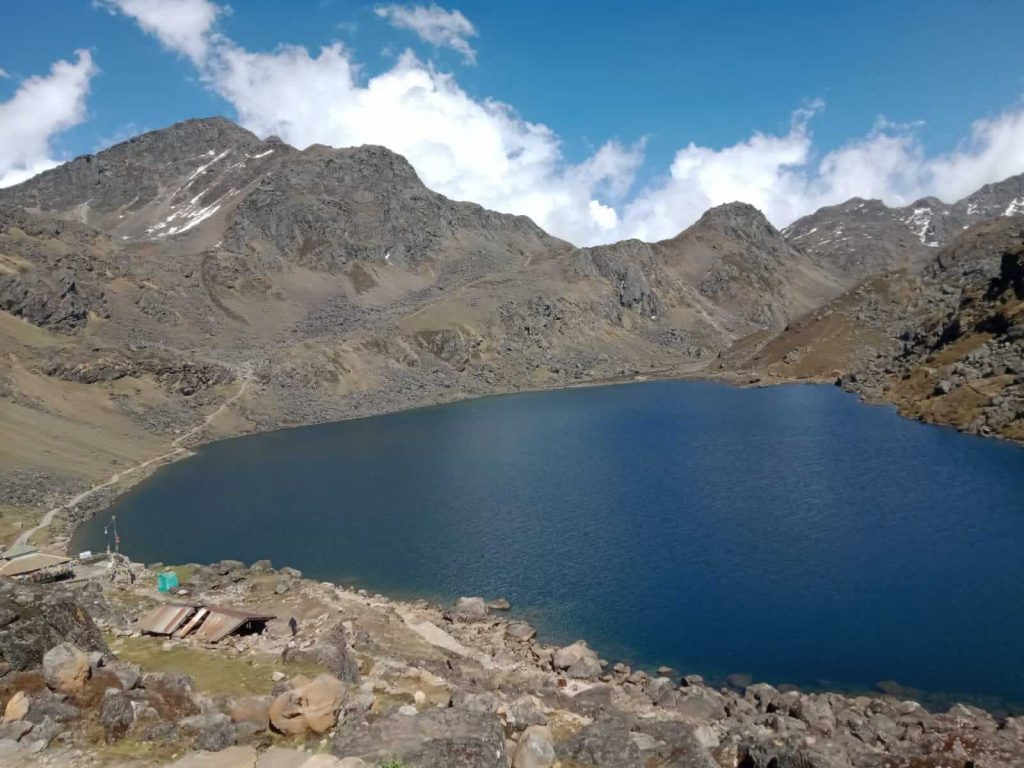 For the first-time traveler, this could be a legit query as many of you might only have heard of Langtang Trek. So, to clarify that you need to understand the Langtang region. This beautiful land of yak & mountains lies in the northern Himalayan part of Bagmati province (where Kathmandu lies) of Nepal. The region is around 51 kilometers from the Kathmandu valley.
The region also famously inhabits Langtang National Park, which we'll explain in another boring fact. Because of the unique landscapes, diverse species of rare animals, and rich Tamang culture, this region became one of Nepal's three independent trekking areas (including the Annapurna & Everest regions). Due to the amazing landscapes, there are many treks within this region. Some major names are as:
(Note: Besides these treks, the region also offers crossing high passes like Ganj La (5106m) and Pasang La (3842m). Well, these options are more challenging & demanding but with their own perks)
When you look at the list, the best combination that comes out of the list is Langtang Gosaikunda Trek. Hence, here is the reason why we call this trek the way it is. However, there are many reasons this combo is more favorable than others, which leads us to our next boring fact.
Fact 2. Why choose Langtang

Gosaikunda

Trekking?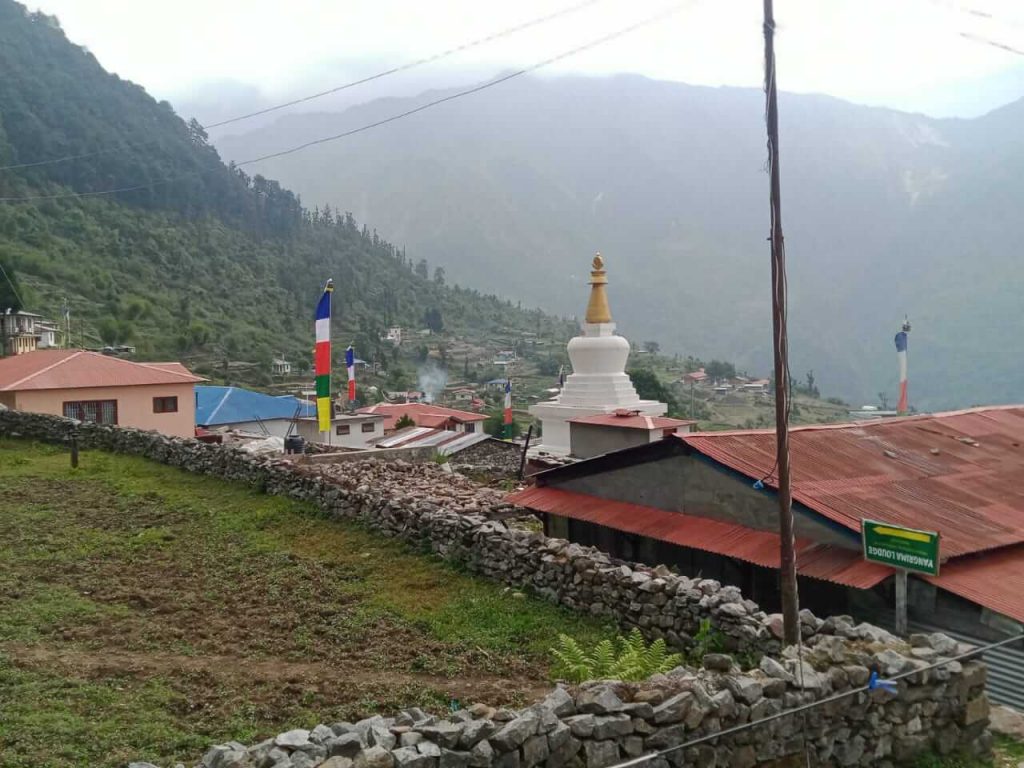 Now that you already understand the combination of Langtang Gosainkunda, it's time to explore the trekking region more. Let's start with why this combination was more feasible than others. Let's know then point by point:
i) Langtang Valley + Gosaikunda = A Real Travel Treat
The Langtang Valley trek takes you to the delightful land of Langtang's old valleys like Kyanjin Gompa, Lama Hotel, and Mundu. Similarly, Gosainkunda Trekking is a divine hub for turquoise blue lakes at higher altitudes. You can clearly imagine how good this combination is. You get to delve into the rich cultural habitats and dive into the divinity of pristine lakes. This notable variation while trekking is why the Langtang Gosainkunda trek is the best.
ii) Feasibility:
No wonder Langtang Gosainkunda Trek is a more feasible trek than others. If we look at other options like the Helambu Gosainkunda Trek, it will take about 17-18 days. It could be an option if you want to spend a long time. But, we all desire to explore more in the shortest time possible. And this trekking fulfills that by only taking 13 days.
iii) Level of Preparation:
You can classify the trek into the level of moderate to strenuous trekking. Some parts of the trails can be tricky, but with proper guidance & support, you can easily pass them. Hence, this trek is open to all the newbies wanting to explore natural wilderness & diversity. While the experienced folks, this trek welcomes with far wider arms.
Fact 3. What is the highest point you reach while trekking Langtang

Gosaikunda

?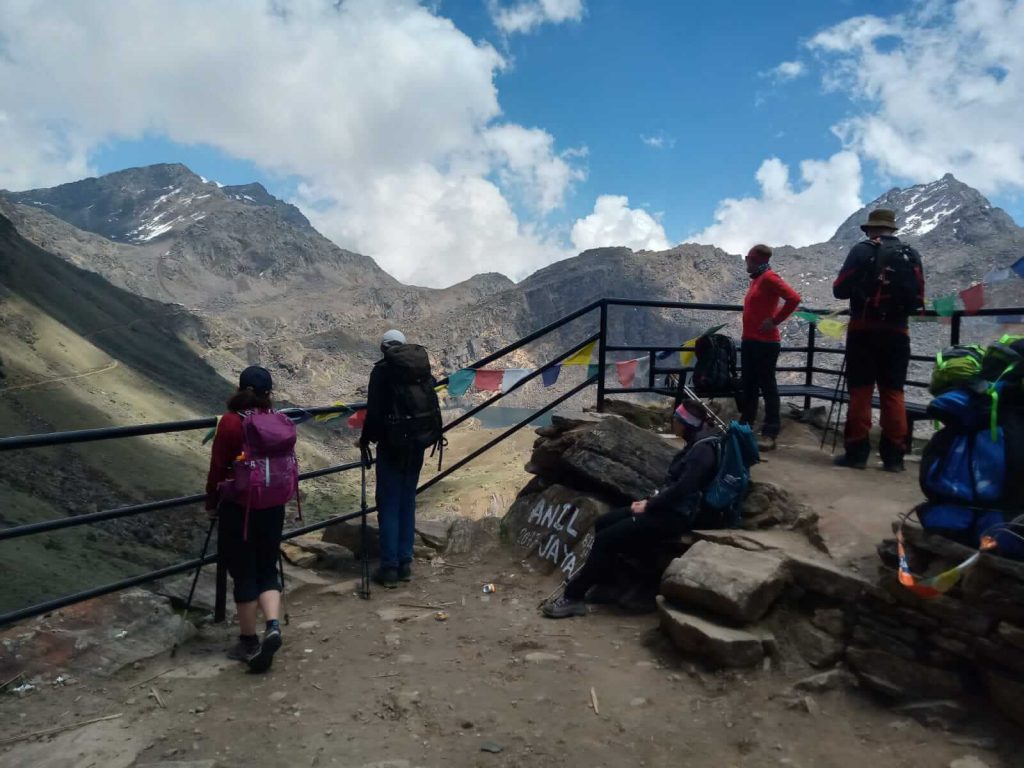 The thrilling part of this journey is definitely their altitudes. The highest point is Tserko Ri (4984m), followed by Kyanjin Gompa, a beautiful village at 3870m. The route follows as: Mundu to Kyanjn Gompa and then Kyanjin Gompa to Tserko Ri. No wonder this one is the most captivating stretch of the Langtang trek.
The view from this vantage point (Tserko Ri) includes live glaciers, snow-capped mountains like Ganesh Himal (7429 meters), Dorje Lakpa (6,990 m), Langtang -II (7,227 m), and Langtang Lirung (7245 meters). You can even witness an early sunrise or sunset if you're there in time. The whole range of the valley, glorious peaks, and diverse woods combine to give you a beautiful view.
After exploring the Langtang valley, you will descend to Thulo Syabru via Lama Hotel. This point is where you start to travel to Gosainkunda. In this part, the highest point you get by is Gosainkunda Lake itself, at 4380m. Nearby, you can also witness two beautiful lakes: Bhairav Kunda (4240m) and Saraswati Kunda (4100m).
Well, in this particular part, the picturesque view of these sacred lakes is the main attraction. You can't view the greater mountains as they lie around massive gorges. However, if you are there while it is snowing, the 360-panorama looks no different than the towering mountain range.
Fact 4. When is the best time to go to Langtang

Gosaikunda

Trekking?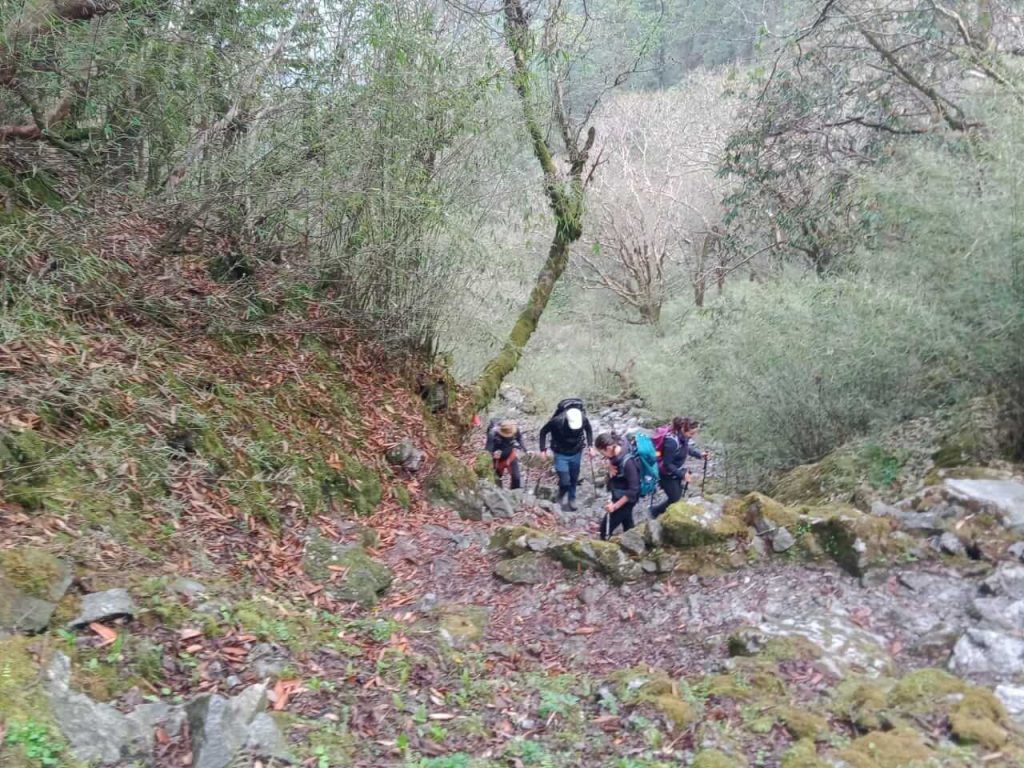 We already discussed all the basics, leading us to the best visiting time. Well, this trek is possible throughout the year. Yes, you have to check the weather updates for your security, but the Langtang region's beauty shines bright every time you visit.
However, the famous season for visiting Langtang Gosainkunda Trekking is Spring (March to May) and Autumn (September to November). The simple reasons are the clear weather and peaceful scenery. The whole path will have a range of colorful rhododendrons in the spring season. The blend of floral colors and snow is something unique to watch when it snows.
Likewise, the weather and climate are perfect in autumn; neither too hot nor too cold. Also, the angular scenery from every spot looks astounding. Plus, there are high chances of snowfall around late autumn. Many travelers even prefer this period for a memorable journey ahead.
Fact 5. How to get there via Kathmandu? Is it a safe trek? How expensive is

Gosaikunda

Langtang Trek?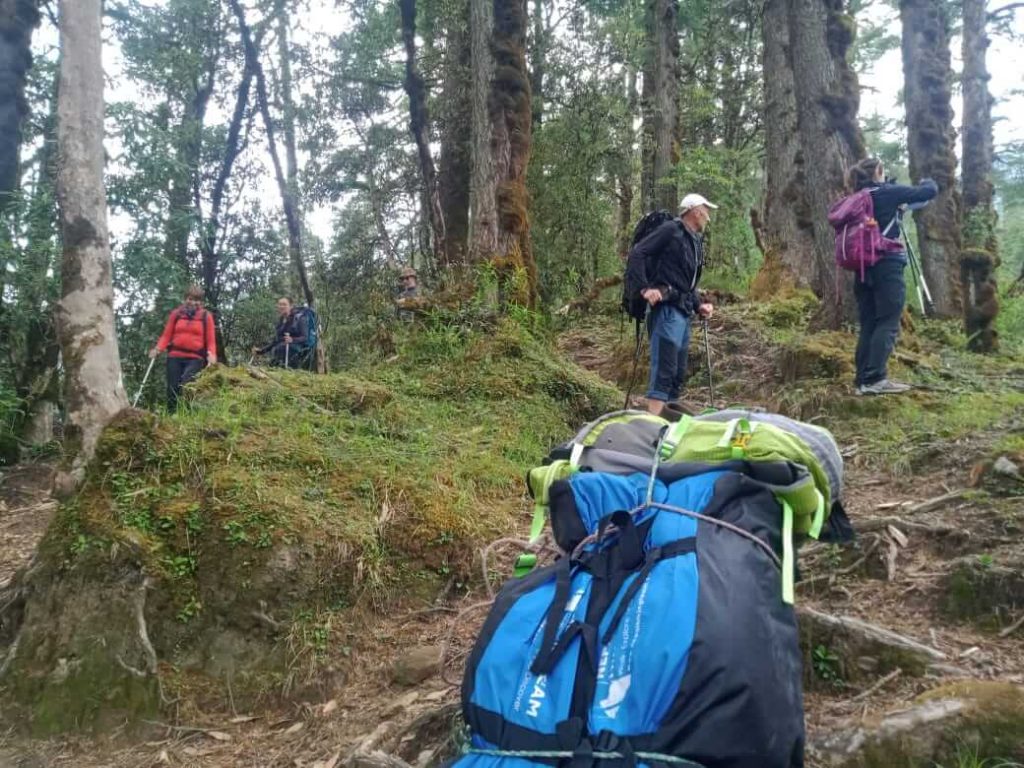 Getting There: Thousands of national and international visitors trek to Langtang Gosainkunda every year. Most of them travel to the spot via Kathmandu. The most common way to reach its starting point (Dhunche or Syabrubesi) is via roadway. There are multiple options for public to private vehicles for your commute. If you choose us, we will properly take care of all the necessary services you need.
Talking about the safety of the trek, you have to look at the level of easiness. The trek's grade is moderate to strenuous, depending on your stamina & experience. The trails are rugged and contain off-beat climbing paths. But, you can tackle them with correct gears, experienced guide & porters, and sound enthusiasm.
Also, you need to know the roads to Syabrubesi or Dhunche are not large highways. Instead, the roads are narrow with multiple turns and prone to landslides on rainy days. Despite this, your roadway journey will hit you with a unique experience. As mentioned before, we will take care of your safety; all you will do is enjoy the ride and the whole journey.
Mode of Accommodation: The mode of accommodation for this trek is the common teahouse. There are teahouses in every required spot. The availability of teahouses is not as common as in Annapurna and Everest regions. Despite its natural, cultural, and geographical uniqueness, this land is still behind.
Hence, according to your itinerary, you need to know the resting spot where the teahouses are comfortably available.
Following is the common itinerary for Langtang Gosainkunda Trek:
Day 1: Kathmandu to Syabrubesi
(Syabrubesi – 1550m) 7-8 hrs
Day 2: Trek to Lama Hotel
(Lama Hotel – 2380m) 6 hrs
Day 3: Lama Hotel to Mundu via Langtang Village
(Mundu – 3430m) 6 – 7 hrs
Day 4: Mundu to Kyanjin Gompa
(Kyanjin Gompa – 3870m) – 3 hrs
Day 5: Kyanjin Gompa to Tserko Ri
(Tserko Ri – 5000m) 7-8 hrs
Day 6: Tserko Ri to Lama Hotel
(Lama Hotel – 2380m) 6-7 hrs
Day 7: Lama Hotel to Thulo Syabru
(Thulo Syabru – 2230m) 6-7 hrs
Day 8: Thulo Syabru to Shin Gompa
(Shin Gompa – 3300m) 6-7 hours
Day 9: Shin Gompa to Gosainkunda
(Gosainkunda – 4380m) 5-6 hours
Day 10: Gosainkunda to Chandanbaari
(Chandanbaari – 3300) 5-6 hours
Day 11: Chandanbaari to Dhunche
(Dhunche –2030m) 5-6 hours
Day 12: Dhunche to Kathmandu
(Kathmandu – 1380m) 8 – 9 hrs
So, mark down these vantage points as they are the places where you will find cozy teahouses. Besides the teahouses, you can also find the location for camping in this region. There will undoubtedly be challenges, but we will try to tackle them and manage hassle-free travel.
Budget for the trek: The cost of the trek will range from around 750 to 999 USD. The price can differ depending on your preference for add-ons in lodging & fooding. The price includes the cost of permits, accommodation, transportation, guide & porter, and miscellaneous expenses while on the trek. Similarly, other costs would consist of souvenirs (local handmade products) and tipping (at tea houses, cafes, hotels, etc.).
Hence, compared to mainstream treks like Annapurna Base camp and Everest Base Camp, this trek is less expensive. Even with that, the region will welcome you with open hearts and give you an adventure never experienced before.
5 Fascinating Facts
Now moving on to the thing you all have been waiting for, aka fascinating facts. Without further ado, let's go!
Fact 1: The Hidden Meaning of Langtang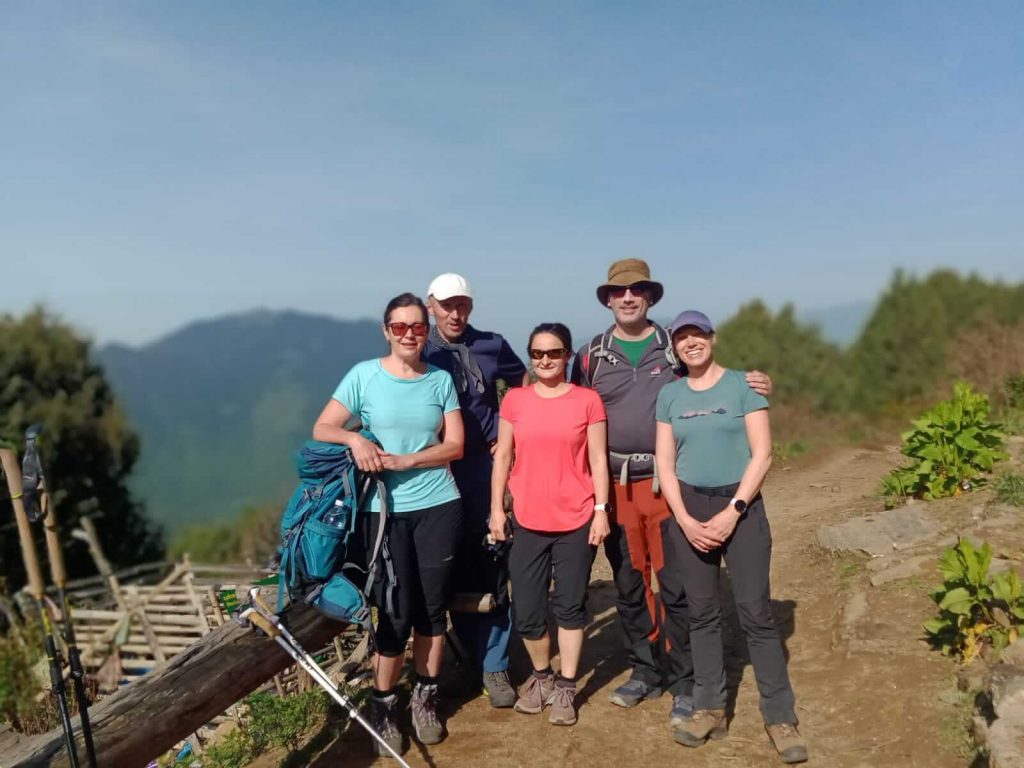 Did you know? There is a hidden meaning in the word 'Lantang' itself. The word comes from Tibetan dialectics, where 'Lang' means Yak and 'Teng' aka Tang, means 'to follow.' This beautiful hidden meaning makes a lot of sense as you can encounter the herds of yak farming. It's mainly in the upper valley of Langtang.
The thriving communities of this region are genuinely following their legacy of yak-herding and farming. Even though this valley is a narrow, sandwiched one covering an area of 34 acres, it's incredible to witness the range of historical significance this region retains.
Fact 2: The Unexplored Ethnography of Tamang of Langtang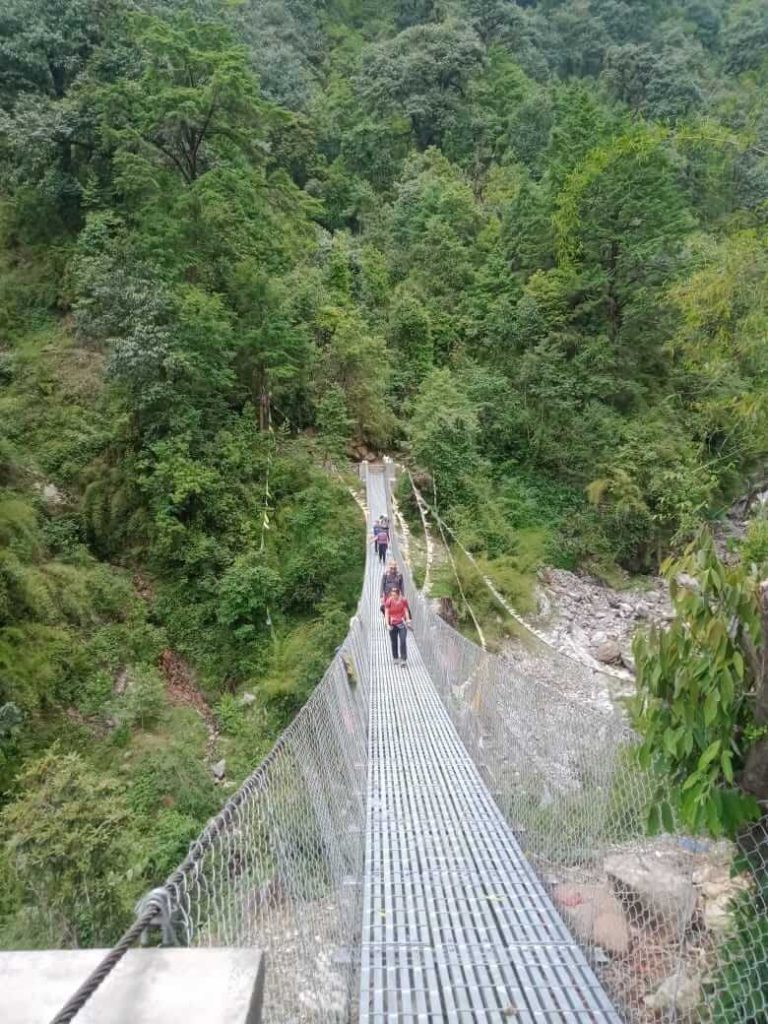 This would be an interesting fact for those who love ethnographic research. The area of Langtang constitutes the border with Tibet, an autonomous region of China. There are about 4500 people residing here (with Tamang as a majority).
The Tamangs here are the descendants of the indigenous Tibetan ethnicity. They follow the Himalayan Buddhism (Practiced in Himalayan-linked regions of Tibet, Bhutan, India, and Nepal).
Similarly, you can find further diversity among this clan. You can also find a mixture of Tamang ancestry and Tibetan refugees from China. Hence, the local culture within such a small area is mind-blowingly diverse. For travelers, this rich culture will give you another reason to visit. And for the researchers, you can dive into diverse lineages and stretch them to today's date.
Additionally, the region highlights a localized 'Langtang Language,' a hybrid Tibetan dialect mixed with the Nepali Tamang language. These were only a few highlights; there is still much to explore regarding local culture, family lineage, stories, and heritage tradition. Sounds impressive, right?
Fact 3: Mythological Essence of Gosainkunda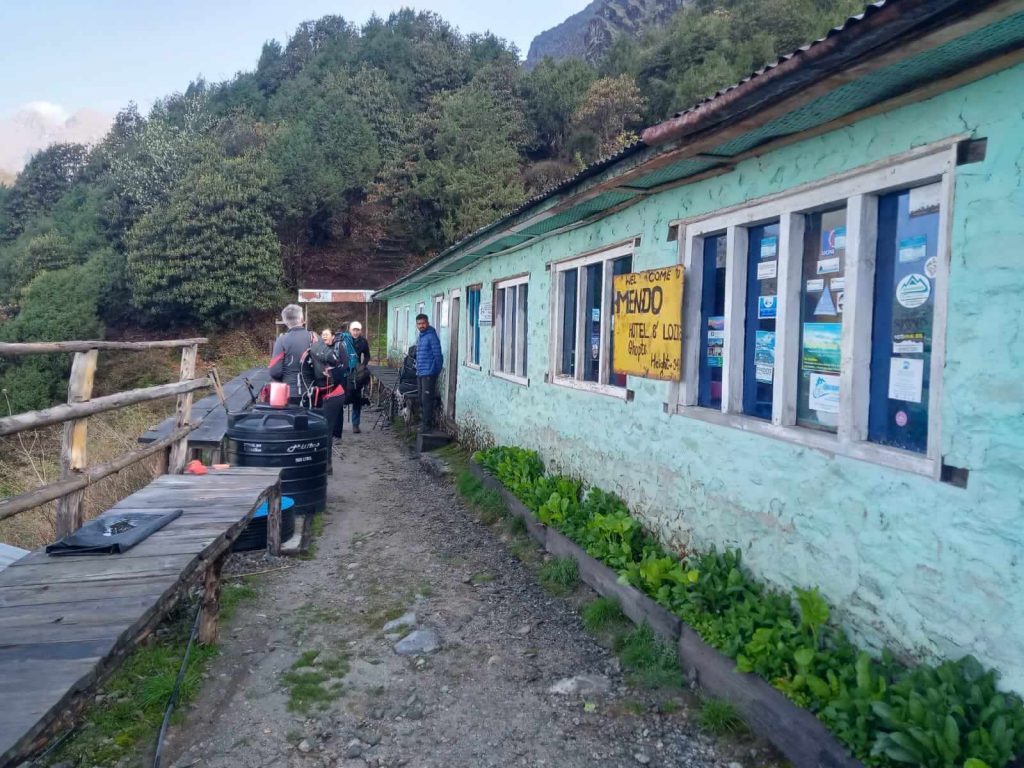 Did you know? There is a big ceremony at Gosainkunda Lake during Janai Purnima. It mainly falls around July; this time, the region welcomes more than 10000 visitors. This festivity has to deal with the religious sentiment of Gosainkunda.
Gosainkunda, as per Hindu mythology, is the home of Hindu deities; God Shiva and Goddess Parvati. Several Hindu scriptures like Vishnu Puran, Mahabharat, and Bhagwat Geeta, also connect this lake to Samundra Manthan (A revolutionary act of Hindu Gods and Goddesses). In that course, the mythology depicts that Lord Shiva created Gosainkunda to thrust his holy trident and extract water, thus forming the lake.
So, people believe the water will wash their sins if they dip their bodies in the lake by uttering the name of Shiva (Gosain baba). Also, they believe this act makes their wishes come true.
Other Major Festivities: Buddhism is the primary religion of the region, so the major festivals here include Buddhist New Year, Lhosar (Tibetan New Year), Dhamma day, Saga Dawa, etc. The influenced culture also makes them celebrate national festivities like Dashain, Gai Jatra, Nepali New Year, and others.
Other cultures of this region include Sherpas, a few Muslims, and Christians. So, you can witness their major festivals in certain instances. This mixture of cultures displaying mystic faith is yet another interesting fact.
Fact 4: The Langtang's Reborn Story of Breaking and Rebuilding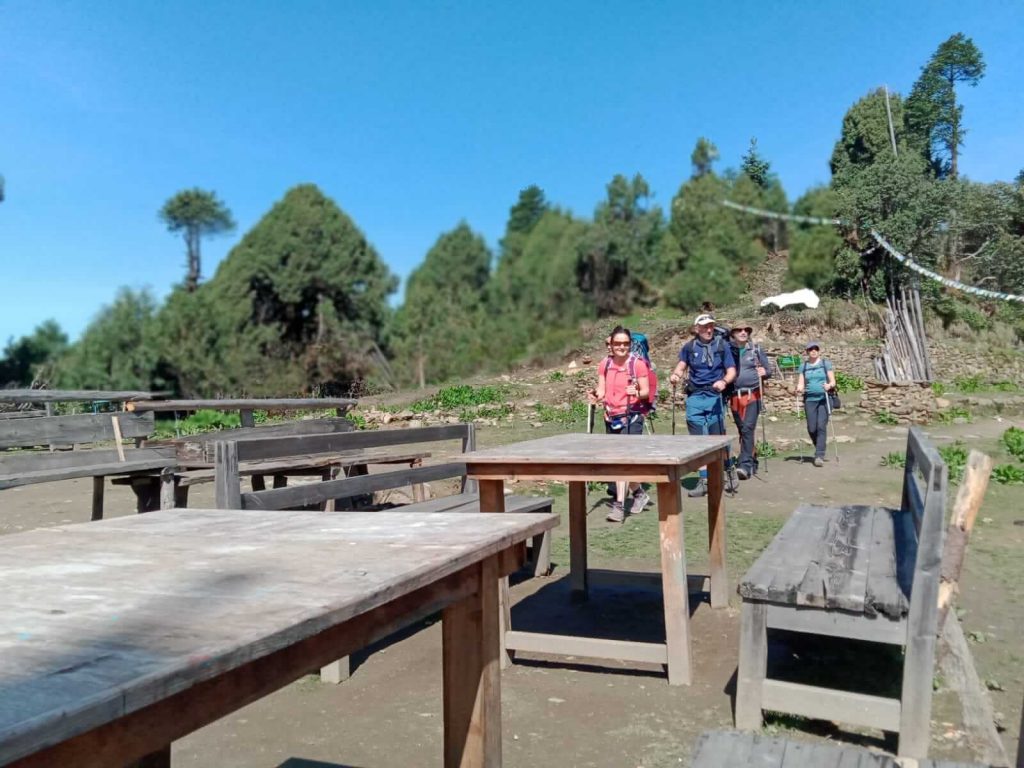 Who can forget the hazardous earthquake of 2015? The disastrous earthquake affected the Langtang region harshly. The trails were utterly distracted, infrastructures were devastated, and the beautiful valley was almost wiped out.
Because of these black times, the entire region faced a great loss, especially in tourism. But the Langtang village, after two years, saw a drastic change. The new village is now 100m above the old one, less prone to avalanches. Other villages like Mundu also appear safer and relocated to broader spaces.
You can also now see new tea houses built in those villages. Things are still not in a perfect way, but they are getting back to normal. Today, you can even find wifi all the way to Lama Hotel and the mobile network to Kyanjin Gompa. And various infrastructures are also slowly developing. Hence, this journey to Langtang Gosainkunda is the best two-way beneficial trek of all. A must-to-do activity on your bucket list.
Fact 5: The Never Seen Biodiversity with an Option of an Easy Access
As we all know, the region inhabits Langtang National Park. This glorious park shows a vast range of diversity, including 18 different ecosystem types. It ranges from tropical forests (at 1000m) to alpine scrub (at 3000m) to perennial ice (at 5000m).
Such an expansive range makes Langtang the region of pristine flora and fauna. The diverse fauna includes rare species like Musk deer, Himalayan Tahr, Himalayan pheasants, Himalayan deer, Himalayan black bears, Ghorals, and the elusive Red Panda. The
Along with this, you also get to witness the local varieties of yaks grazing in pastures.
(Note: Don't miss tasting & buying pure yak cheese, churpis, and dairy deities made from yak milk. It's available in the local cheese factory at various spots)
Besides these, this region is also the land of 14 unique vegetation, 1000 species of plants, 250 species of birds, 30 different mammals, etc. One can simply say the region has the richest resources.
The Easiest Access to Langtang:
When you think of helicopter rides, you might think it's only available for Annapurna or Everest. But, that's not the complete truth. Get your seatbelts ready; the Langtang Gosainkunda Helicopter Tour in Nepal is here.
With this, you don't have to worry about the rugged trails and time-consuming durations. You can fly directly to the highest point of the Tamang settlement i.e, at Kyanjin Monastery (3800m) and near the Gosainkunda Lake (4380m).
Well, the cost might differ if you visit both destinations, but there are options for both. The travel will give you the adrenaline rush with great aerial views. Enjoy the scenic view of rivers like Bhote Koshi & Trishuli; mountains like Langtang Lirung (7234m), Langtang Ri (7205m), Dorje Lakpa (6966m), Loenpo Gang (6979m), and Changbu (6781m)
You will be traveling at an altitude ranging from 5500m to 7300m so you will be encountering a whole new unique experience. If you want to know more about this, do contact us. We will be more than happy to help.
Wrapping Up
These were our researched facts (both boring and fascinating) on Langtang Gosaikunda Trekking. Hope everyone liked it. We will be creating similar blogs on different trekking regions in the upcoming days. Do let us know if you enjoyed it. Also, drop us comments & suggestions, if any. Till then, KEEP TRAVELING, KEEP EXPLORING