Discover the magical twenty reasons to choose Langtang Valley Trek and make memories of the wilderness of Langtang Valley.
If you're looking for the best hiking experience in the serenity of Nepal, take advantage of LANGTANG VALLEY TREK.
In a country where towering peaks and glistening glaciers surround, it is no surprise that there are some spectacular hikes tucked away in Nepal. Langtang valley, the most naturally blessed place in Nepal, lies within Langtang National Park and will provide you with a spectacular view of melting ice on the mountains. Nepal has many well-maintained hiking trails, and the Langtang trek is one of them. It is the fantastic scenery that the country has to offer you. No matter where you go, there is a hike that will blow your mind, or at the very least, fill your memory card with photos in Nepal.
The Langtang trekking trail is truly rewarding in Nepal because it is not very challenging. The trail takes you along the foot of one of Nepal's most renowned mountains tucked in the Langtang Ri. As you descend, you also get a sweeping view of the Langtang valley, another excellent reason to do this trekking. The view from the Langtang region is priceless, as the area is quiet because only a few tourists visit here. Trekking to the Langtang region offers an opportunity to explore ethnic villages, ancient monasteries, and other small peaks.
You can never go wrong with the Langtang valley trekking when it comes to experiencing the grandeur of the Himalayas. The Langtang Valley Trek starts from Kathmandu, depending on the type of package tour and your budget.
Here we are presenting Langtang Trek with BEST twenty reasons!
The Valley of Glacier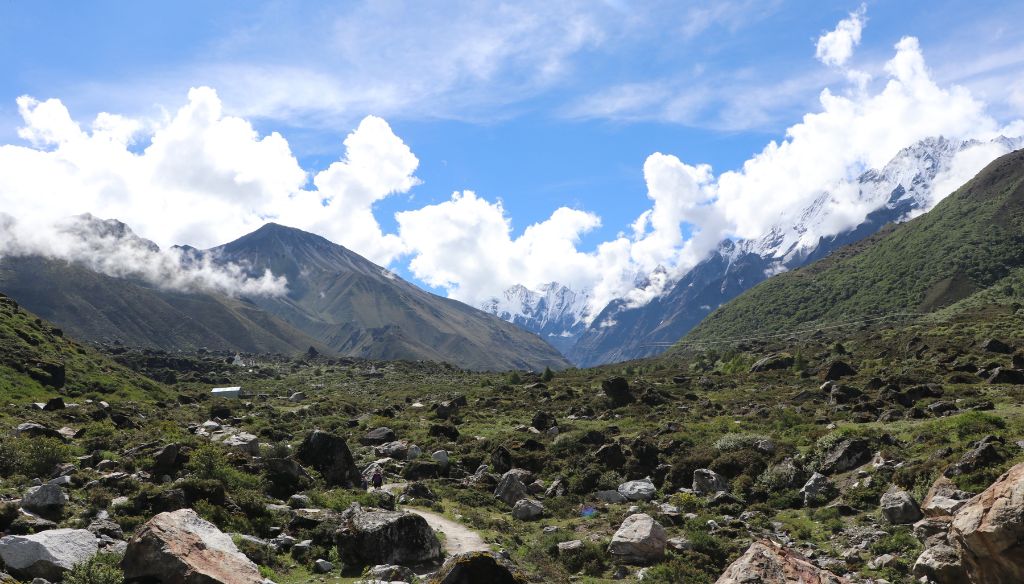 The Langtang Valley Trek is well known as " The valley of Glacier," and it stands out due to its heavenly beauty. The locale of trekking in Langtang is regarded as the valley of glacial masses.
The Langtang National Park
Langtang National Park is one of the biggest national parks of Nepal, located on the northern side of Kathmandu in front of the Langtang Himalayan range. The Langtang National park is home to some endangered species of the Mammals, such as red pandas, snow leopards, and many other animals. It has many types of Himalayan deer, Himalayan Thar, and monkeys. While trekking to Langtang, you will probably see some wildlife in this national park. The national park is expanded into three districts (Rasuwa, Nuwakot, and Sindhupalchowk) with a height from 1000 Meters to 7,245 Meters height.
Lantang Ri
Langtang Ri is an important mountain peak in Langtang Himal of the Nepal Himalaya. It is the 106th-highest peak in the world, located on the border between the Bagmati zone of Nepal and Tibet's autonomous region of China. This glistening mountain separates Nepal from Tibet.
Gosaikunda
Langtang Trekking trail area is famous for its grouping of natural scenic beauty and the holy Lake named Gosaikunda, also known as Silu. Gosaikunda Lake is an alpine freshwater lake located in Langtang National Park at an elevation of 4,380 m. It is well known for its historical belief in Hindu mythology and is often crowded with Hindu devotees to celebrate some important Hindu festivals like Janai-Purnima. The lake water remains frozen for half of the year. However, the water is frozen mainly in the winter, which offers a breathtaking view. Gosaikunda Lake is the mainspring of Nepal's most popular Trishuli river. As the water melts in Langtang, it sips down through the mountains.
05. Alluring Mountain Views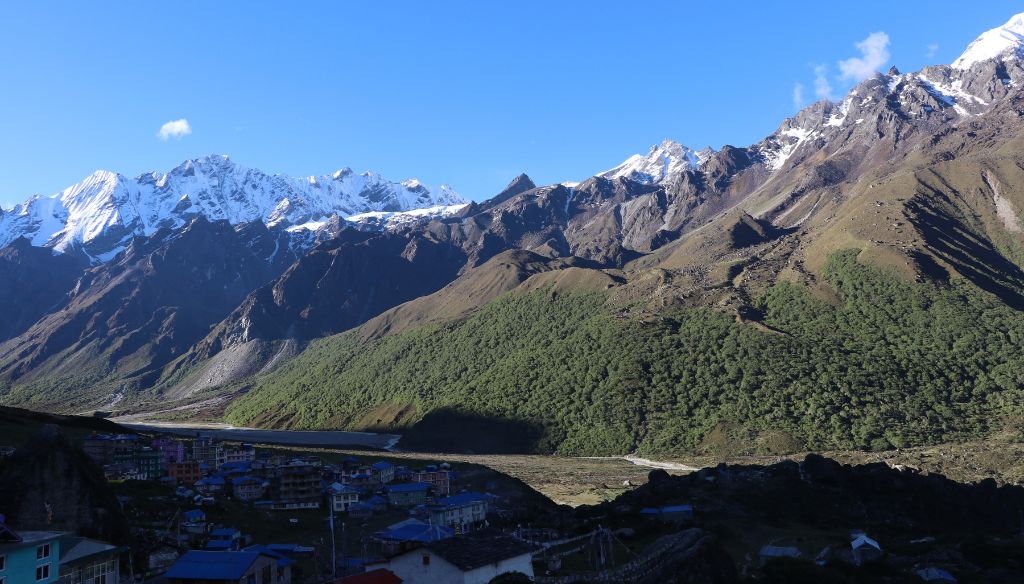 Langtang Trek offers alluring mountain views of Mt.Gaurishankar, Mt.Ganesh Himal, Dorje Lakpa, Langsisha Ri, Gangchhenop Yala, Kimsung, Ganjala Chuli, Morimoto, Mount Manaslu, Tembthang, Pongen Dookuand Naya Kanga. Mother nature has blessed Nepal with an abundance of beautiful trekking destinations.
Among every natural wonder of Nepal, Langtang Valley Trek is something that the country can boast of with towering mountain peaks.
So, contact Nepal Hiking Team if you wish to make your Nepal tour memorable and take your eyes to such breathtaking sceneries.
Off-beaten path experience
Most mountain lovers and trekking enthusiasts have the Everest and Annapurna trekking trails on their bucket lists. However, if you wish to enjoy the serenity in nature with less crowd, then Langtang Trek is meant for you. The trekking trail will hypnotize you if you are a trekker who enjoys walking on the natural trails while enjoying the rural lifestyle of Langtang valley, the diverse culture, and the wide variety of flora and fauna found in the Langtang region. Besides enjoying the natural beauty, the off-beaten trekking trails give you a feeling of being in paradise.
Come and explore the hidden treasure of Nepal, the Langtang region's off-beaten trekking trails.
Low-Risk involved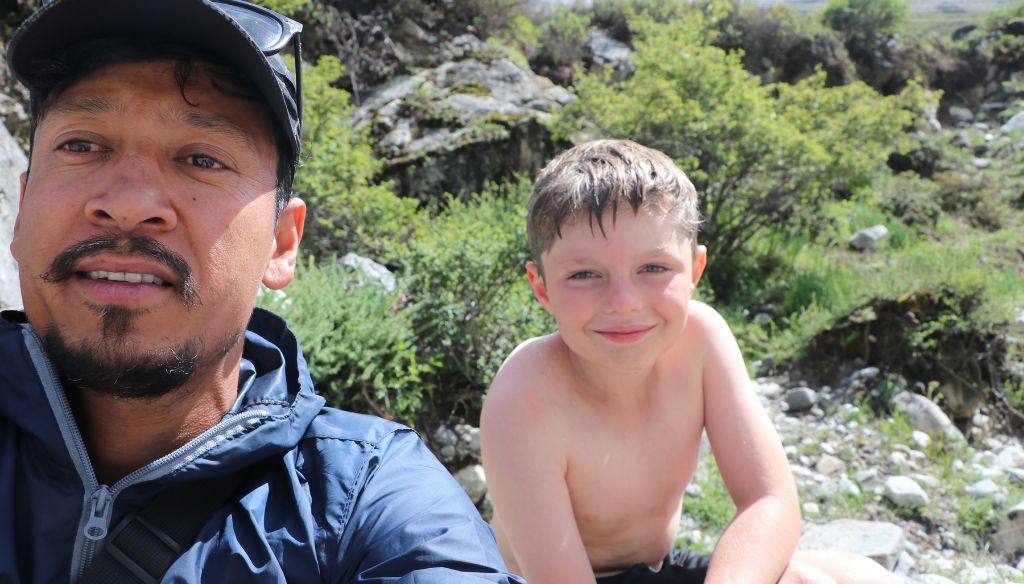 Langtang Trek will be the best choice for all trekkers, including beginners and those willing to pursue adventure. Langtang region is like no other in the entire world because it's not only unimaginably beautiful but also involves fewer risk factors compared to other high-altitude mountain regions of Nepal. Hence, the Langtang trekking trail is much safer as the trekking trail is quite broad, unlike other trekking trails. There are fewer chances of getting altitude sickness and other risks like falling rocks along the trekking trail.
Plunge into a rich culture during the Langtang trekking journey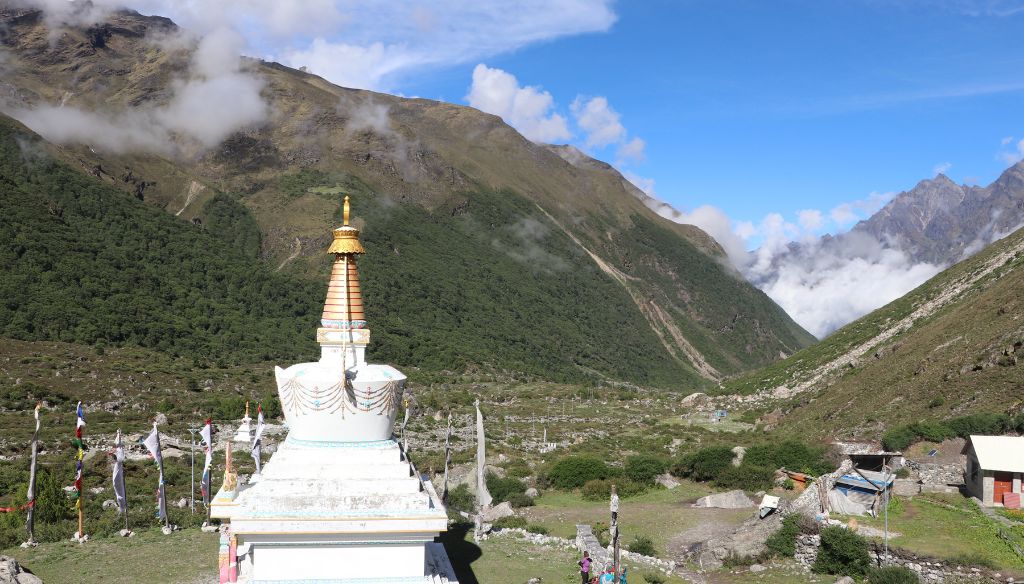 The Langtang trek blends a rich cultural experience, which takes you to the ethnic villages of the Tamang people(an ethnic group in Nepal) who has deep roots in Tibetan traditional culture. Spending nights in remote Tamang villages immerses you in their local traditions. The century-old monasteries of Tibetan origin are something that you would like to experience for spiritual growth. As you pass through the trekking trail, the stone houses in some of the villages of the Langtang region will be eye-catching. Langtang Trek is an opportunity for trekkers who love to experience a new culture. Tamang's indigenous ethnic culture has much to add to your cultural aspect of Nepal.
The extraordinary Himalayan glacier
Among numerous Himalayan glaciers, the Langtang Glacier is a short glacier located in the Langtang region. This glacier is Nepal's most extended glacier river of Nepal. The viewpoints in the Langtang region give a good view of the glaciers. The biggest glacier comes from the well -known as Langtang Lirung Mountains. Apart from this, the other glacier mountains, like Gangchenpo and Morimoto, are famous among trekkers and are significant attractions in the Langtang Valley trek.
Ideal for family trekking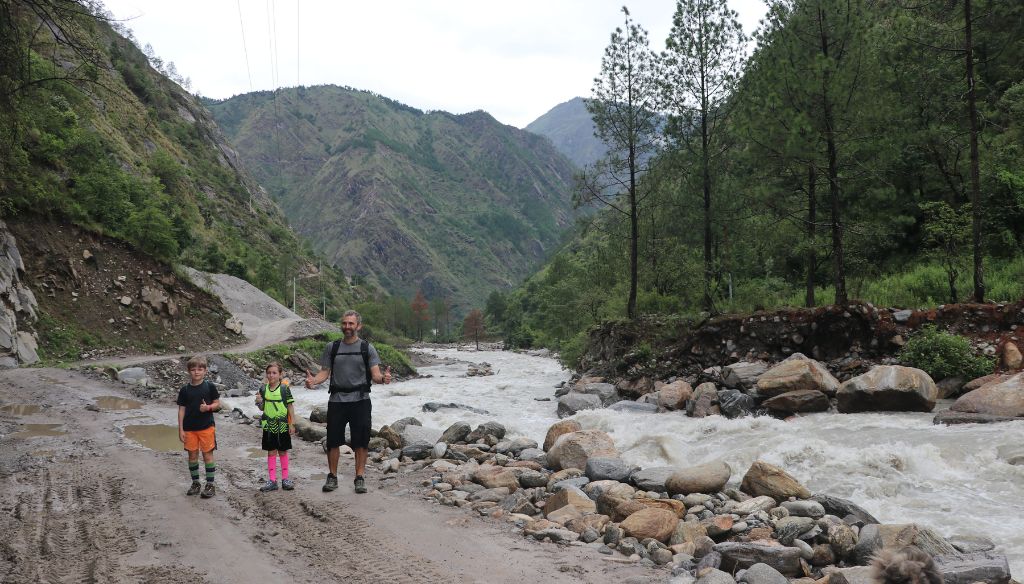 Langtang Valley trek, known to only a few trekkers, is less crowded and serves as the best trekking option and holiday trek for families. The beautiful Langtang valley and friendly local Tamang will make your trekking journey as beautiful as the Langtang's natural beauty. An ideal destination for families who loves to indulge in local culture and traditions.
Moderately easy on the trek
Langtang valley trek is relatively easy compared to other trekking destinations like Everest Base Camp Trek or Annapurna Base Camp Trek. Although off-beaten, the trekking trail is relatively more accessible and can be done by any trekker. It requires less effort to complete Langtang Valley Trek as the trekkers must walk only 6-7 hours daily. The mountain terrains are easy, although mountainous, but not precipitous, with forests that lead to high green pastures and moraine of the glacier peaks.
The terrains of the Langtang region are such that even beginners can trek without prior experience. The short and easy Langtang Valley trek fills your soul with a reignited passion that beats your exhaustion. Anyone with a decent fitness level can take this trek without prior preparation or experience.
Reasonably affordable trek
The Langtang Valley trek is a complete package for trekkers who want to explore the beautiful views of mountain ranges, lakes, glaciers, and rich Tamang culture on a limited budget. If you are low on budget but at the same time thinking of a trekking journey in Nepal, then Langtang Valley Trek is reasonably priced with affordable accommodation and food.
It can only get expensive if you hire private transport. Otherwise, Nepal's Langtang Valley trek is budget-friendly.
Yaks and yak meat and cheese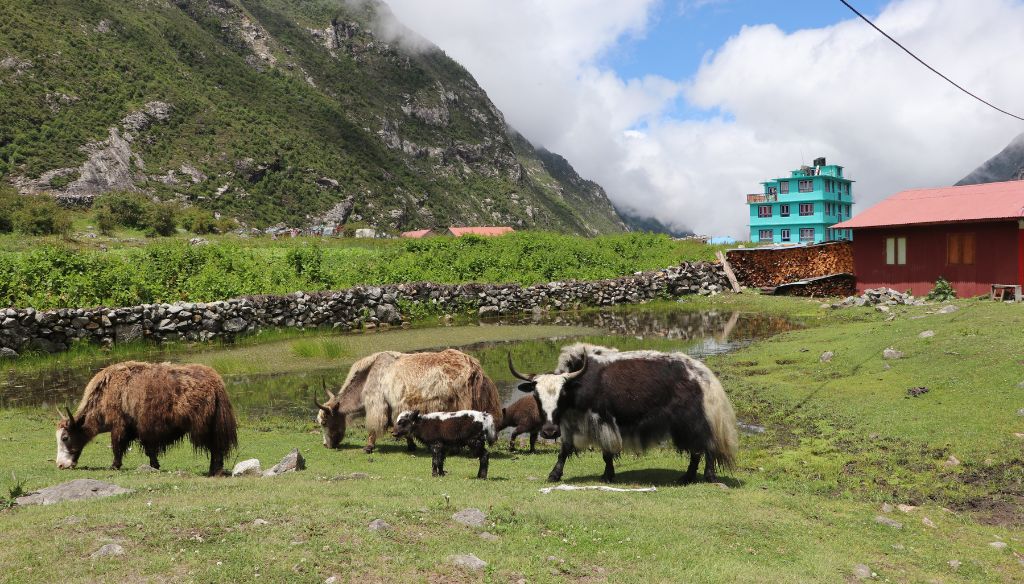 The Langtang Valley trek allows you to see the yaks if you are still waiting to see them. In the land of Himalayan yaks, you will find opportunities to taste dairy products of yak and yak meat. The green yak pastures on the way to Kyanjin Gompa look amazingly beautiful. Langtang is quite popular among tourists for yak cheese.
Side trips are available for your Langtang Trek
The Langtang Valley trek has several side trip options like Langshisha Kharka, Ganja la Pass, Langtang Lirung, Tamang Heritage Trail and Morimoto treks. An opportunity for trekkers to go the extra mile and explore the beautiful Himalayan region. Almost all the side trips in the Langtang region will leave you speechless with its breathtaking views. A feeling of a graceful climb into heaven is what you are going to experience with Langtang Valley Trek.
The enchanting trekking trail
The trekking trail is a reward if you take this Langtang Valley trekking journey because of its scenic beauty and the hues of Himalayan culture that will take you through a tranquil hamlet tucked in gigantic snow-capped mountains. The dense cedar and rhododendron forest and cool mountain air will lead you through some of the beautiful sights the Langtang region offers, including the green pastures and meandering rivulets that pass along the trekking trail.
The Langtang Valley trek guarantees you an ecstatic trekking journey along the snowy paths that you have always dreamed of. The sight of Himalayan glaciers on your way might take you aback with its astounding dream-like natural setting.
Langtang Trek, a genuine challenge
Langtang valley trek is a genuine challenge for all trekkers, despite your experience and ability. This trek is worth every ounce of effort when you reach your destination. Although the trekking trail involves downhill and uphill climbs with some steep and narrow ridges, it entirely depends on the topography of the route you choose. Walking up to the destination might be challenging, but it offers a pleasant trekking experience exposed with few challenges during the trekking journey.
A great way to see the stars when skies are clearer and visible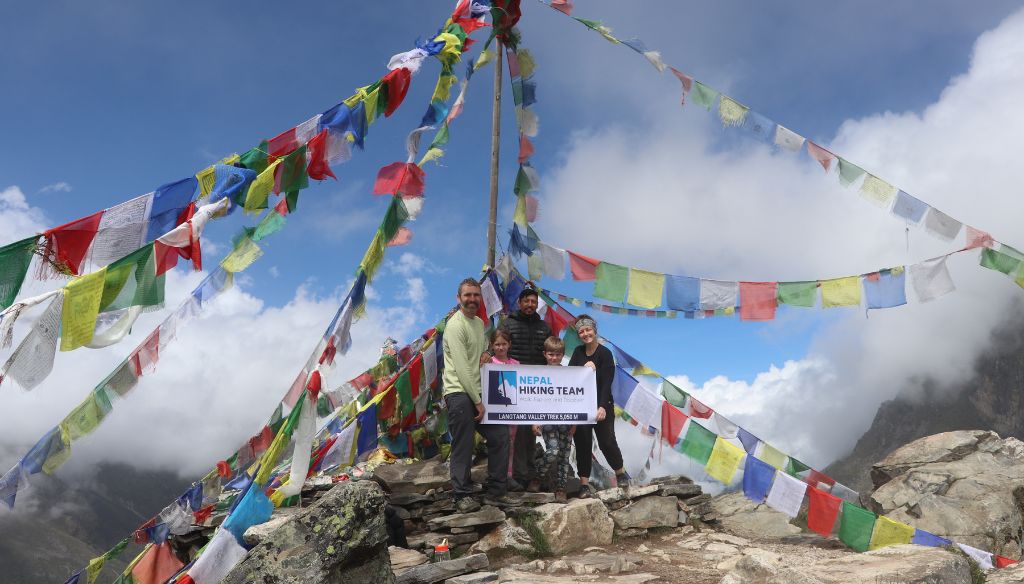 The Langtang region is isolated amid the Himalayan region, away from the hustle and bustle of city life. Pollution is almost non-existent, which means the night in Langtang sky around Langtang Valley can be breathtaking. And if you're an amateur astronomer or want to enjoy the sheer beauty of the universe around the Langtang region, the skies around the region are hard to beat.
It's the road less traveled, an abode of serenity
Although the Langtang Valley trek is little-known to trekkers, those who want to accomplish a more significant trekking journey, like the Everest Base Camp Trek, overlook this trek. Therefore, making it a little free from climbers and hikers. It's a less crowded trek from where you can enjoy super beautiful mountain views and experience fewer frustrations, especially when taking perfect pictures in nature's wilderness.
Enjoy the spirituality and quietness
The Langtang Valley trek offers a rare opportunity to experience spirituality and serenity together. In one way, it can be called a spiritual adventure because of Gosaikunda and many Gompas, which are popular among Hindus and Buddhists. Langtang Valley trek is an appropriate mix of adventure and spiritualism as many pilgrims visit this place to pay their homage to Hindu deities.
The rich biodiversity of the Langtang region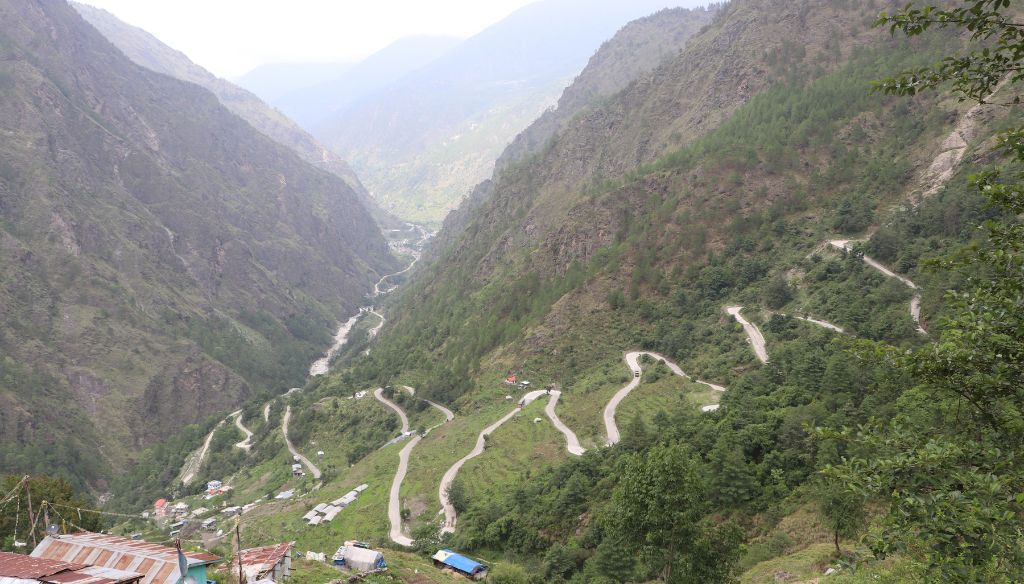 The Langtang Valley trek takes you through the deep gorges of Bhote Koshi and Langtang Khola( river), which are thickly covered with the forest of rhododendron, oak, cedar, maple, and alder. In the lower Langtang Valley and Gosaikunda, you will see the red panda, wild boar, Himalayan black bear, grey langur, and leopard. The rare Himalayan Tragopan and pheasants can be sighted in this region. The upper Langtang area is a known breeding ground of the bills besides Tibetan snow cock and partridge.
The Langtang valley trek is a moderate journey suitable for all types of trekkers. And above listed are the twenty reasons why you should choose the Langtang Valley Trek.
However, getting some insights about accommodation, difficulty level, permits, phone connection, and wi-fi connection is significant.
Accommodation at the Langtang Trek
Although the Langtang region was affected by the earthquake in 2015, the place is slowly reviving post-earthquake. You will find a reasonable number of tea house accommodations and other types of dwellings suitable for trekkers, facilitated with required amenities like hot showers. However, on the trekking trails, do not expect luxurious options of accommodations. The tea houses ensure only minimal comfort for trekkers. Traditional food, which is rice, lentils, and options of vegetarian and non-vegetarian curries, will be made available in these local tea houses. Besides the national food, you will also have the opportunity to choose other options from the food menus provided in the local tea houses, like cereals, pancakes, eggs, pasta, pizza, and noodles.
Accommodation will be primarily a private room with an attached bathroom available as mentioned in the itinerary, except at Lama Hotel.
Permits required in the Langtang region
You do not require a restricted area permit for Langtang Valley Trek as Langtang doesn't fall under the restricted areas of Nepal. However, a Langtang National Park permit is a requirement that you can purchase from Dhunche and the cost of permits is the same all-round the season. And, you might be imposed with a fine if you trek without a permit on the trail.
Langtang Valley Trek Difficulty
The Langtang Valley trek is a moderately easy trek that doesn't require a higher fitness level or training skills. However, to make your trek easier, you can always prepare yourself for the trek, as varying trekking trails might be something that can be challenging at times during the journey. You will be accompanied by guides and team leaders in a group to assist you and ensure your safety during the hike. The ten days Langtang Valley Trek will take you to the highest point in Chorkari Ri at 5050 m. A month's pre-training, like a daily walk of three to four hours or some physical exercise, is recommended to the trekkers to ensure the best experience during the trekking journey.
Remember, your travel insurance can come in handy to avoid any unpleasant situations in case of accidents and altitude sickness.
The ideal time for Langtang Valley Trek
Spring and autumn serve as the best seasons for the Langtang Valley trek. From September to mid-December, the weather is warm and remains stable, making it an ideal condition for trekkers to trek during this time. Even March and April will be the perfect time to pack your bags for the Langtang Valley trek, as the weather is almost pleasant.
The roads are prone to landslides during monsoon season. However, if you wish to witness the lush valley and misty environment with less crowd, you would be okay to trek during this season.
Likewise, in winter, the views of the mountain are magnificent. In contrast, only a few opt for summer days due to the scorching hot sun.
Is Langtang Valley trek the right journey to be on?
Many treks in Nepal might appeal to you more than the Langtang valley trek. Everyone has their preferences, but one can expect a trip suitable for beginners when trekking in Langtang. It is best for people who want to explore the culture, region, and landscapes at a comfortable pace as a trek. In 10 days, the trekkers can find themselves amongst gigantic snow-capped mountains, intriguing landscapes, and warm hospitality.
Phone and Wi-Fi connection
Namaste Sim is more usable on this route and covers the reception of most places. Wi-fi is available in most of the teahouses at a minimal cost.
Consider Nepal Hiking Team to experience this joyful trekking journey. Escape daily with our Langtang Trekking package, and we will ensure a journey of explorations and adventures in the wilderness of the Langtang region.