While Kathmandu is chaotic, dusty, and crowded, the city still has much to offer. From temples to museums, to shopping, you will certainly not be bored. The rich history of the country shines through the air pollution, and if you are willing to look, you too will surely see the charm in this valley city.
If you are looking for a short getaway, or simply have some time before or after your trek, here is a quick guide to making the most out of your time in Kathmandu.
Day 1 - Visit Swambhunath Temple, Kathmandu Durbar Square, Narayanhiti Palace, Garden of Dreams
With so much to do, you should get started early in the morning with a hearty breakfast. Then, head over to Swambhunath Temple (also known as the Monkey Temple). If you are staying in Thamel, it is just a short walk, however, be prepared for some stairs! The first entrance consists of over 300 stairs leading you directly to the temple. Another entrance goes gently up the hill to make the area accessible by car.
This temple has significance for both Hindu's and Buddhist's and also offers great views of the surrounding city. While exploring the temple, be sure to walk around the stupa in a clockwise motion, this is very important at all Buddhist temples.
After spending some time enjoying the view and wandering around the stupa, head down the stairs to get a taxi to your next destination.
There are three Durbar Squares that where once the palaces of Kathmandu and are all UNESCO World Heritage Sites. Kathmandu Durbar Square, Patan Durbar Square, and Bhaktapur Durbar Square share similar architecture, but all have their own unique flair. Today you will head to Kathmandu Durbar Square.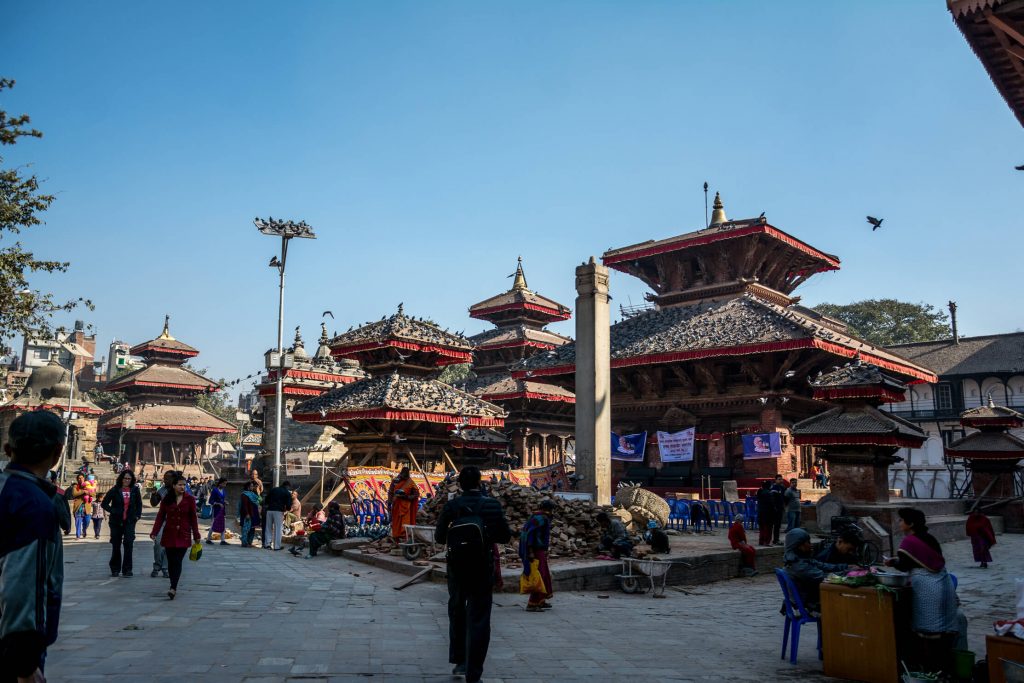 The Kathmandu Durbar Square was built from 1560 to 1574 by Mahendra Mala King. The area is filled with temples and courtyards which are popular places for friends to meet, in addition to religious ceremonies. Here you will also find the Kumari Ghar, the house of the living goddess, Kumari. If you are lucky, you may catch a glimpse of the young girl.
Each of the three squares are open from 7 in the morning until 7 pm, giving you ample time to explore whenever you choose. There is also a variety of street food available, as well as restaurants serving traditional Nepali food to ensure you will not be hungry.
There will be many opportunities to purchase souvenirs. From pottery to paintings, wood carvings, jewelry, and pashminas.
Next, you will head to a museum, where you will learn about the royal family. Those unfamiliar with Nepal's history may not know that they can visit the Narayanhiti Palace, which was converted into a museum after the massacre of the royal family in 2001.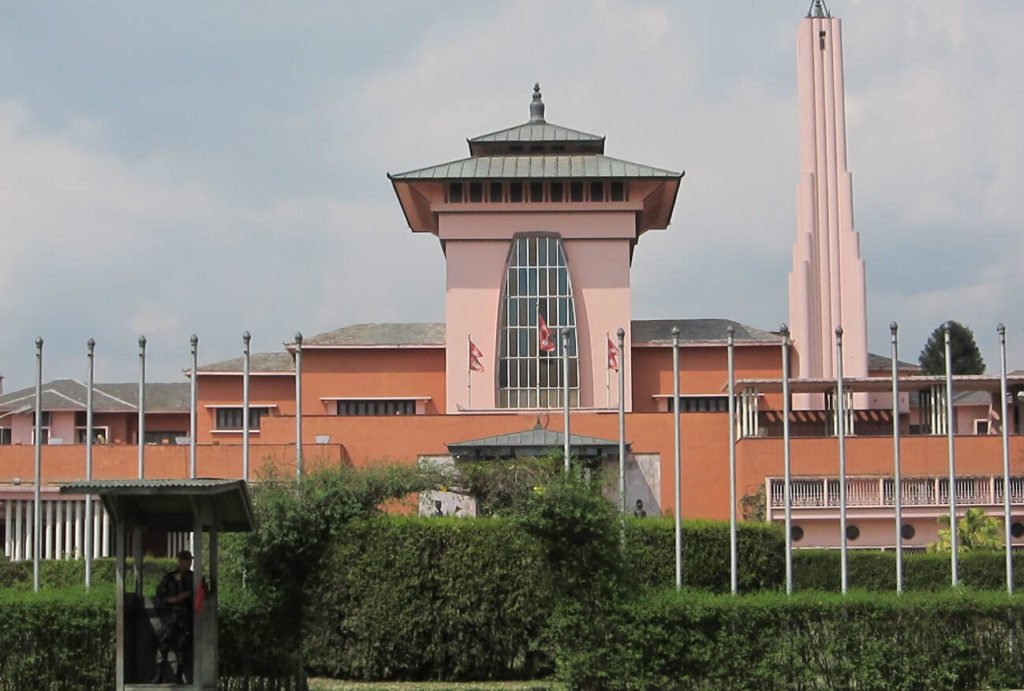 The palace was built in the early 1960's and was the residence as well as the workplace of the monarch for several decades. It is very interesting to see how the royal family lived and learn about the somber history of the palace and surrounding buildings.
As you walk back to Thamel, be sure to stop by the Garden of Dreams. This neo-classical garden sits on the edge of Thamel and was built in 1920. It consists of over 6000 square meters of gardens, pavilions, an amphitheater, ponds, pergolas, and urns. It is a beautiful place to take a break from the chaotic streets of Kathmandu, read a book, or chat with your travel companions about your day.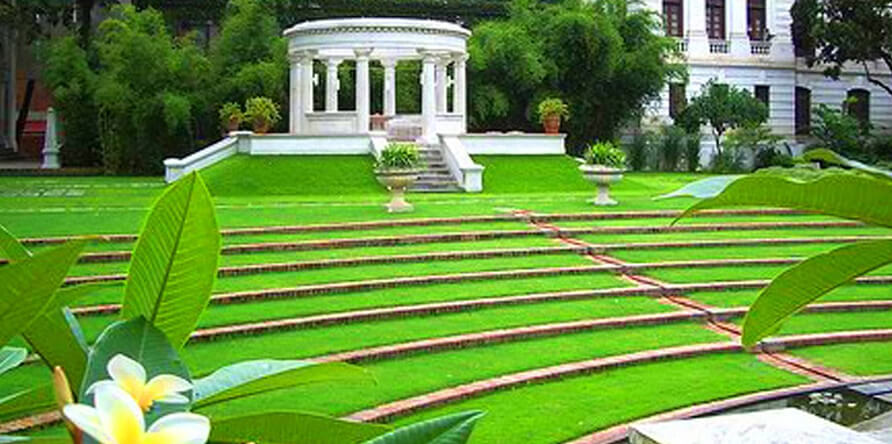 On this day you will also have time to walk through Ason, Indrachowk, and Makhantole neighborhoods which are popular shopping destinations for locals. You can find everything from spices, brass ornaments, and electronics to clothing. Although these streets can be very crowded, we highly recommend a visit, as it will give you a glimpse into life in Kathmandu.
In the evening, you will find restaurants with all kinds of cuisines around Thamel. There are also a variety of bars and clubs which are open late if you are looking for a night out.
Day 2: Visit Boudhanath Stupa, Pashupatinath Temple, Bhaktpur, and Patan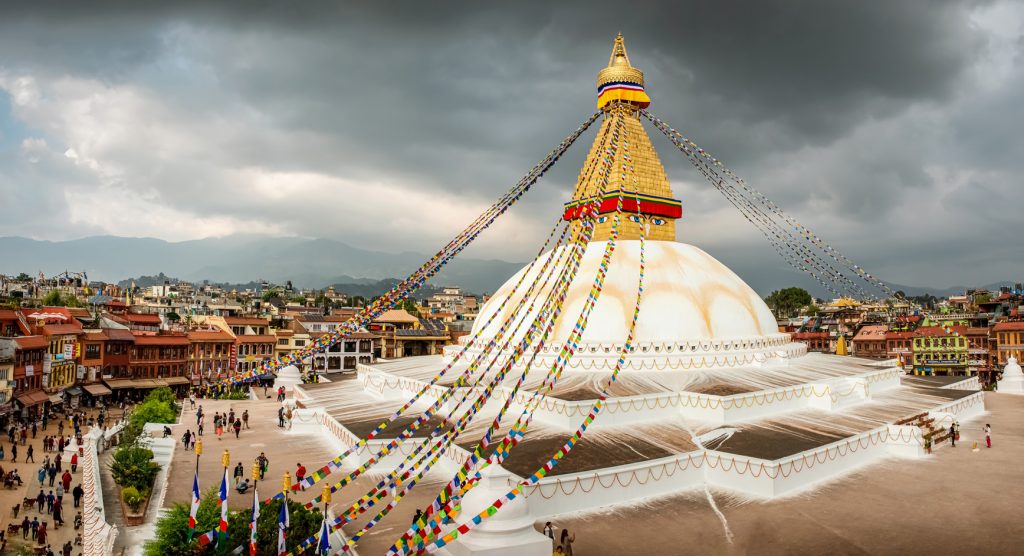 Boudhanath Stupa is a must-visit for your second day in Kathmandu. It is located on the northeastern side of the city and is an enormous circular stupa built in the 14th century. As you walk through the gates you will be transported to another world that is the opposite of the chaotic street you just came from. The buildings surrounding the stupa muffle the sounds of the traffic and the smell of incense will overwhelm the air pollution.
After that peaceful experience, head just a few kilometers over to Pashupatinath Temple. This is one of the most important temples in Hindu culture and consists of several temples, holy places, courtyards, and traditional inscriptions. This is also where many people opt to be cremated, which is done openly, right beside the river. This UNESCO World Heritage Site is extremely important to all Hindu followers and many people make the pilgrimage to visit it. While non-Hindus are unable to enter the main temple, feel free to explore the grounds and monuments there while watching religious rituals.
Now you will finally exit the main Kathmandu city and head to Bhaktapur. This small city is about 13 kilometers from Kathmandu, however, there is much to see and do, from pottery square to eating juju dhau (a sweet curd only made in this ancient city). This city's historical area is made up of four squares, Taumadhi Square, Durbar Square, Pottery Square, and Dattatreya Square.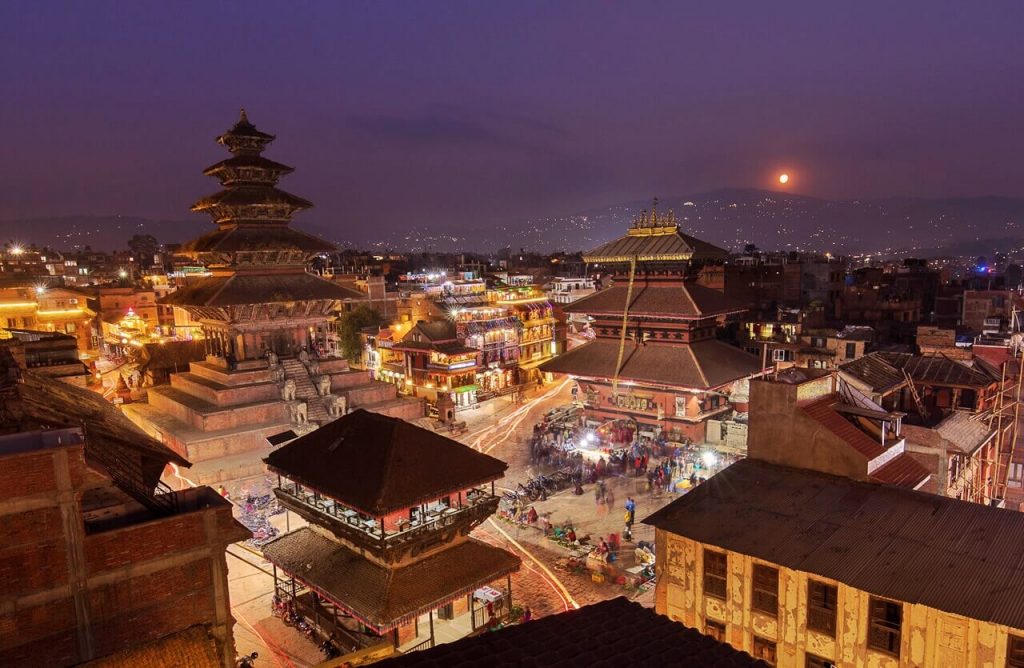 Then, you must stop at Patan Durbar Square, which is just on the other side of the river from Kathmandu and is where Lalitpur's Mala King resided. There are many Newari residential homes, temples, and structures which were built by the Newari people, who are native to the Kathmandu valley.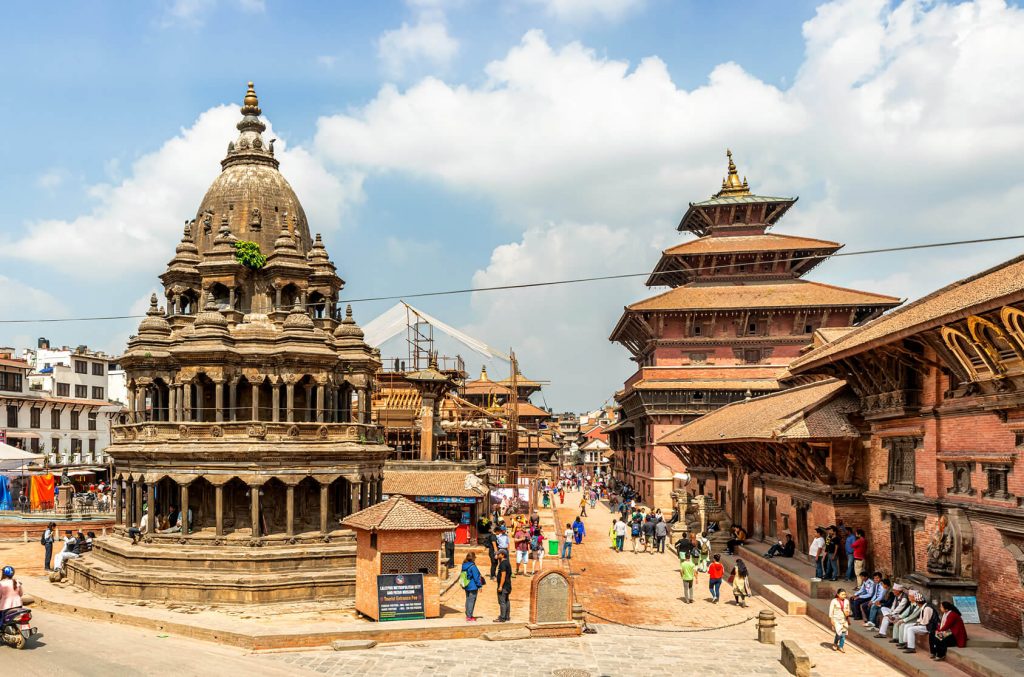 Other Adventures
You may also be wanting an up-close experience with the world's highest peaks. If you do not have the time or ability to trek to Everest Base Camp or climb the mountain itself, there is an alternative, incredible way to catch a glimpse of this peak. Two domestic airlines offer hour-long flights which take you above the Everest Region with exceptional views of the top of the world. This is a perfect addition to a short stay in Kathmandu as the flights depart around 6 am and will have you back to the valley before many people's days have started. While it is a little expensive, approximately $190 USD, you will never experience Mount Everest in this way anywhere else!
If you have some additional time or are looking to spend a night outside of Kathmandu, Nagarkot is a perfect destination. This area is popular with locals and tourists as it is one of the best places to enjoy views of the Himalayas from your hotel room. It is about 32 kilometers from Kathmandu and offers beautiful hiking or time to relax with incredible sights.
Mountain ranges visible from this spot include Annapurna, Manaslu, Ganesh Himal, Langtang, and even Everest on clear days. There is also a view tower where people gather each morning to watch the sunrise over the mountains. Mornings are also generally the best time to have unobstructed views of the mountain ranges.
Lastly, if you have an additional day, you may want to visit Chandragiri Hills. This area holds historical significance in Nepal, as King Prithivi Narayan Shah saw the Kathmandu valley during the 17th century and planned an attack on Kathmandu Valley from these hills.
Additionally, the first car was carried by people on foot through the same hills. However, the 2.5-kilometer cable car allows easy access to the hilltop, where there is a temple, children's park, horseback riding, and hiking, in addition to beautiful views.
Conclusion
At first glance, Kathmandu seems like a concrete jungle filled with cars, buses, motorbikes, and pollution. However, the city is filled with rich culture, incredible food, and history that cannot be found anywhere else.
After spending some time in the Kathmandu valley, we are sure that you will see its charm and begin planning your next trip to see even more of what the city has to offer.