[TOC]

The Helambu Trek is one of the less popular treks in Nepal; however, that does not mean that it is any less beautiful or rich in culture. It is close to more common treks like Langtang Valley and Gosaikunda; however, it allows for closer connections to local cultures. However, there is much more to the Helambu Trek than what initially meets the eye.

Here, find our favorite ten reasons why the Helambu Trek is a fantastic way to spend a few days in Nepal.
1. A Short Easy Trek for Beginners
The Helambu Trek is very short and relatively easy, especially when compared to other high-altitude treks in Nepal. This five-day trek is recommended for beginners or for those who do not have significant time to travel to more remote destinations. The trail begins in Sundarijal, which is approximately 1 hours drive from Kathmandu. While the Helambu Trek has some steep ascents and descents, the low altitude means a low risk of altitude sickness and makes the trip perfect for those with little to no experience trekking.
2. Learn About the Tibetan, Tamang, Sherpa, and Hyolmo ethnic community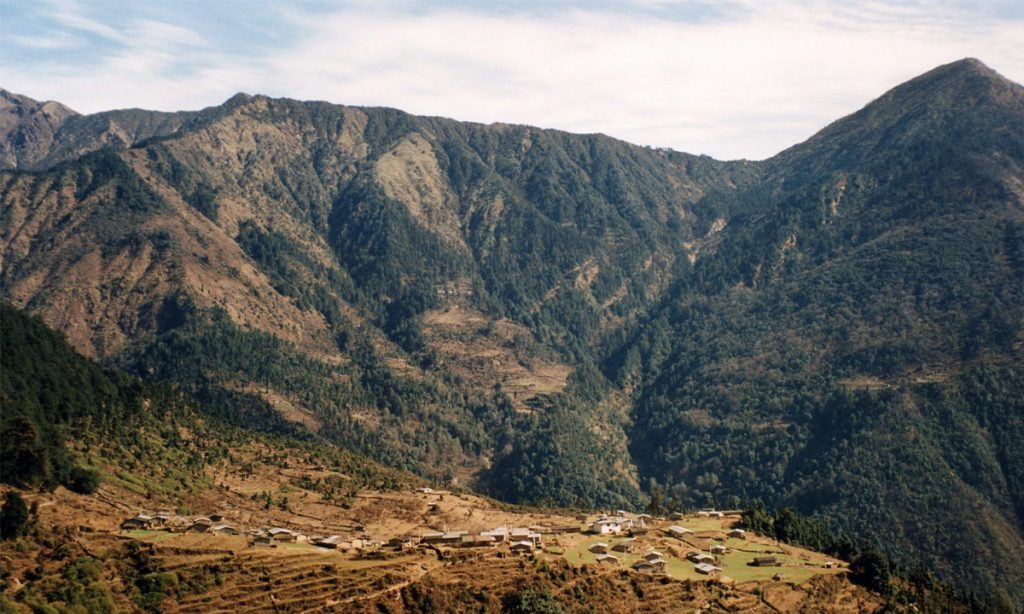 The Langtang Region, where the Helambu Trek takes place, is home to Tibetan, Tamang, Sherpa, and Hyolmo ethnic communities. All of these groups primarily practice Buddhism and have an incredibly rich culture. Additionally, Tamang and Sherpa people are often known for their ability to survive in the hills and mountains in addition to scaling the world's highest peaks. This trek will give travelers a unique look into all of these cultures as they walk through villages and farmland.
3. Trek at Any Time of the Year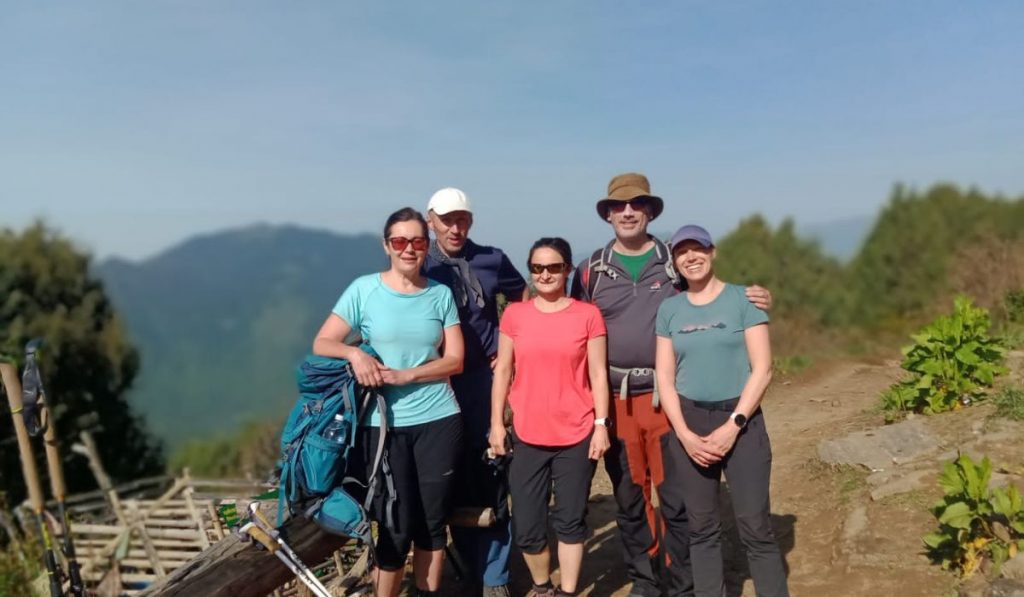 The Helambu Trek is passable throughout the year, with each season providing a unique experience. In the spring months, from February to May, trekkers walk amongst colorful rhododendrons, rushing mountain streams, and pleasant weather. Another popular time to trek in Langtang is autumn, from September to November.
This time of year generally provides clear skies, glorious mountain views, cool breezes, and beautiful hiking weather. The lower altitude of this trek means that the trail remains passable during December and January.
Although in much colder weather, the snow-covered villages and mountain peaks make for incredible photos. The summer monsoon months between June and August are a little more challenging; however, beautiful misty forests and valleys offer perfect views.
4. Experience Monasteries, Buddhist Shrines, and Stupas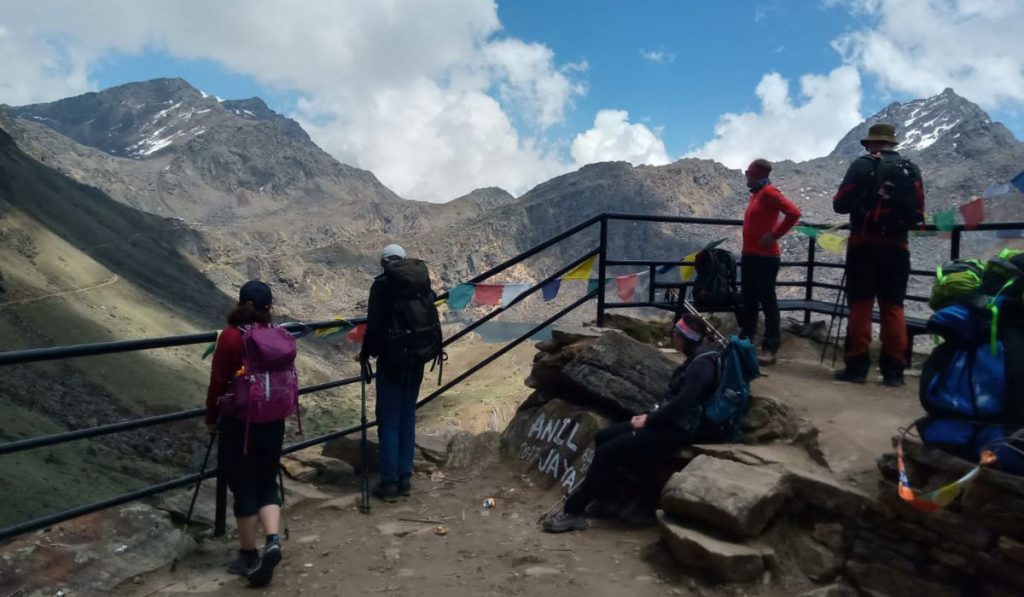 With most ethnic groups in this region practicing Buddhism, there are many monasteries, shrines, and stupas to explore and enjoy. Our guides have extensive knowledge about Buddhist culture and provide such information to trekkers. The peaceful stupas and monasteries are truly spiritual places and give travelers a memorable experience in the foothills of the Himalayas.
5. Rhododendron flowers, pine forests, green meadows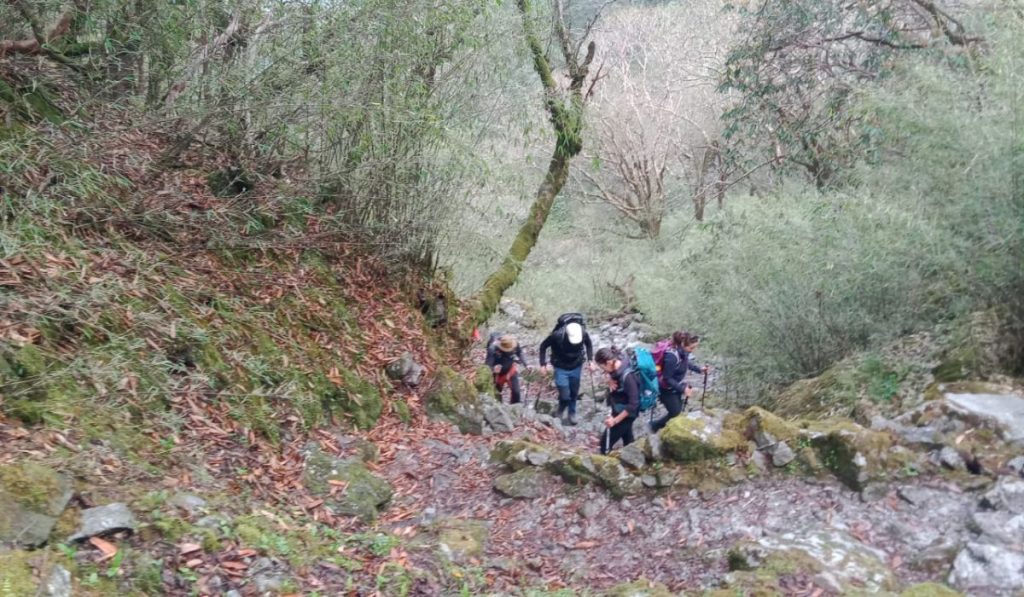 In the spring months, trekkers will be treated to extraordinary sights of rhododendron blooms, but throughout the rest of the year, the natural wonders continue in beautiful pine forests and green meadows. Icy rivers break up the hills along with cascading waterfalls. This area of Nepal is largely untouched and has been exceptionally well preserved, giving travelers a special experience.
6. Stunning views of Several Peaks in the Langtang Region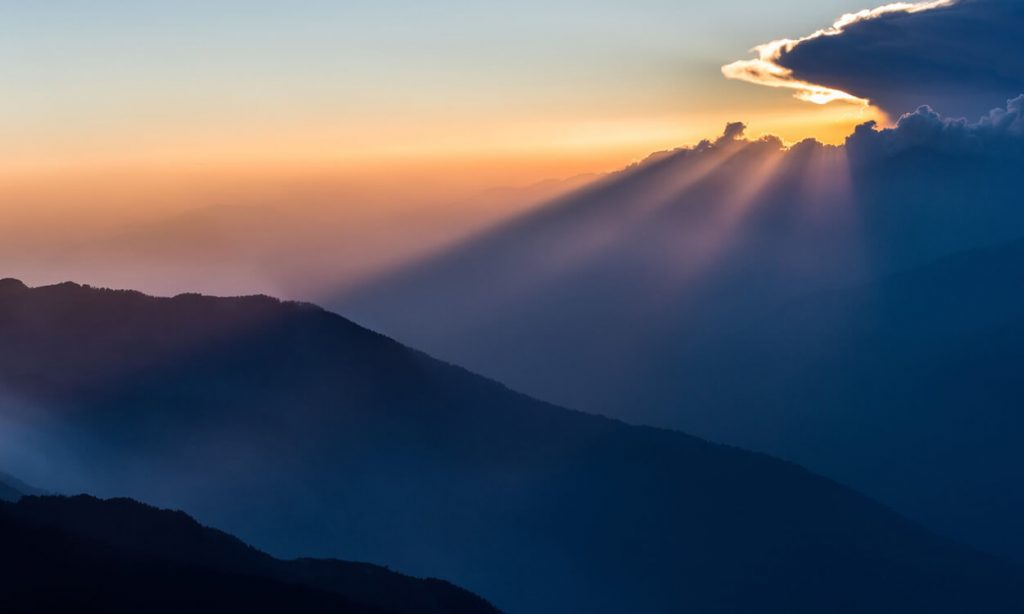 From the second day of the trek, travelers will be treated to wonderful views of Ganesh Himal (7,406m), Langtang Lirung (7,345m), and Gaurishankar (7,145m). This trail brings the view of these peaks closer than what can be seen from Kathmandu and is breathtaking.
7. Explore Shivapuri Nagarjun National Park
Shivapuri Nagarjun National Park is covered with forested green hills, river valleys, and picturesque villages. Additionally, it is home to some incredible flora and fauna, including the red panda. The lucky ones may also get a glimpse of Nepal's national bird, the Himalayan monal. Other animals to watch include leopards, pangolins, Himalayan black bears, rhesus monkeys, and well over 300 species of birds.
The park is also home to more than 102 species of butterflies and nine threatened species. For those interested in rare wildlife and plants, the park is fascinating.
8. Low Risk of Altitude Sickness
The trek's highest point is 3,650 meters, making it somewhat unlikely that trekkers will experience altitude sickness. While it is still important to watch for symptoms, the risk is extremely low. Especially when compared to treks to Everest Base Camp or other more challenging treks, the height reached on the Helambu Trek is quite low. This is part of the reason why this trek is perfect for those new to trekking.
9. Close Proximity to Kathmandu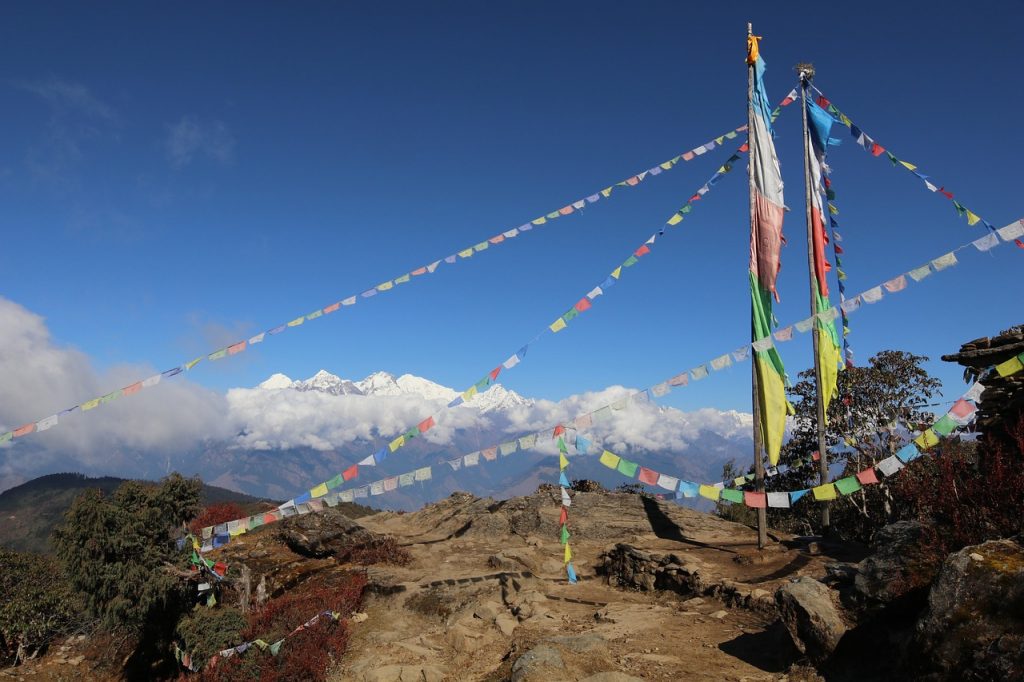 The drive to Sundarijal takes approximately one hour, making it one of the most accessible treks in Nepal. The trail ends at Melamchi Pul Bazaar, and the drive back to Kathmandu takes a little over two hours. With such a short travel time, Helambu is an ideal trek for those on short trips with little free time.
10. Quiet Trails
Most people do not know about this trek despite its close proximity to the capital city. Additionally, many tourists are drawn to more popular treks that can be significantly more difficult.
Although the Helambu trek is short and close to Kathmandu, the lack of knowledge of it makes it feel extremely remote and like an untouched part of Nepal.
How to trek Helambu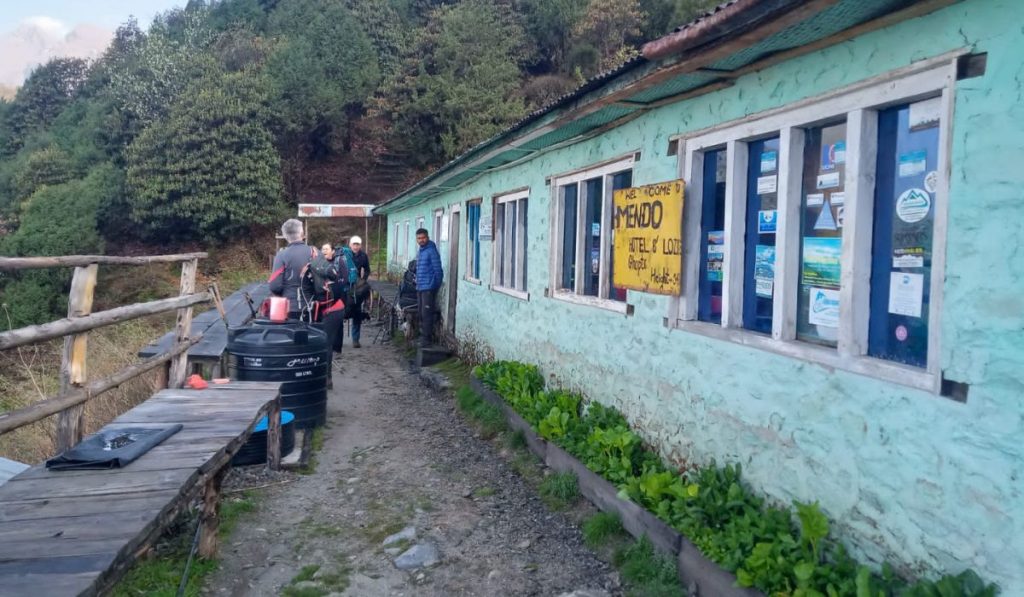 Trekkers must make the short drive to Sundarijal, where the trail begins. This can be reached by taxi or other private vehicles, which Nepal Hiking Team can arrange.
From there, it takes approximately four hours to arrive at Chisapani, where trekkers will spend the night in a local teahouse. However, this village is also a popular destination for day hikers who are looking for a break from life in the city.
While the Helambu trek is short, there are a significant number of stairs, ascents, and descents. This is important to keep in mind that just because the trek is short does not mean it is always easy.
For all treks, travelers need to be aware of the potential challenges that lie ahead. However, this is still a great introduction to multi-day hikes, especially for those who love the hills, mountains, and rare wildlife.
For this trek, a TIMS (Trekkers' Information Management Systems) Card, in addition to a Shivapuri National Park pass, will need to be obtained. This is easily done in Kathmandu at the Tourist Service Center or can also be done for you by tour agencies such as Nepal Hiking Team. The park pass can also be easily purchased at the entrance of the park.
One of the best things about the Helambu trek is that the trail is passable at any time of year, each season featuring different yet beautiful landscapes. Each season, from snow-covered villages in the winter to clear mountain views in autumn, has something special to offer.
The Helambu Trek is ideal for hikers who not only want to experience beautiful landscapes and learn about other cultures and the way of life in rural Nepal.
For those with extra time or wanting to spend more time in such a beautiful part of the country, the Langtang Trek or Gosaikunda Trek connects with this route, adding to the adventure.
Picture Credit:
By AjayKumarShrestha.