The land of Mt. Everest, Nepal is the birthplace of the founder of Buddhism- Gautam Buddha. For this main reason, Nepal has been associated with Buddhism and one of the pilgrimages for Buddhists all around the world. Kathmandu, the capital city of Nepal, is a perfect example of the harmonious fusion of various ethnicities, cultures, religions, and people co-existing to create Kathmandu, unlike any other city. Even though it's one of the urban areas of the country, you'll bump across temples and monasteries every other alley and street, making it a unique mix of the old and the new. Kathmandu Valley is a center for spiritual seekers and religious admirers, who need a getaway from the humdrums of the fast-paced twentieth-century life. Here are a few monasteries around Kathmandu valley that you can visit just for a tour or for various spiritual retreats that are organized by the monasteries.
Balambu Bihar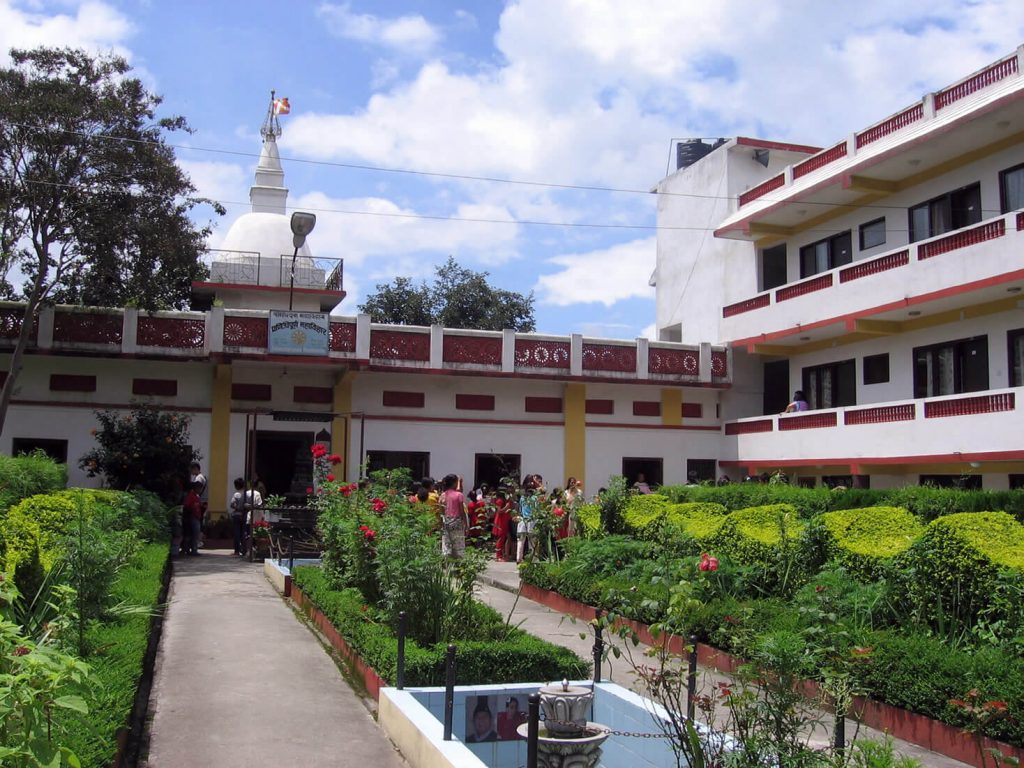 Where is it?
It's located 8km away from Kathmandu in Balambu, Chandragiri Municipality.
How to get there?
This monastery is a roughly 12-15 mins ride from Thamel and you can easily get a cab to take you there, which might cost you somewhere around 500-1000 Nepali Rupees.

What's so special about this Gumba?
Formally known as Pranidhipurna Mahavihar, this monastery helped revive Theravada Buddhism in Nepal in the 1940s and is an important hub for young monks learning Buddhism. With an abbot as the head, this monastery is home to many resident nuns and monks. Apart from the religious activities that happen all year round, the Mahavihar also facilitates various activities for the local community like health camps and retreats, with dharma classes for Buddhists. This monastery is visited by many to conduct their sons' and daughters' life cycle ceremonies, which is a crucial ceremony for followers of Buddhism. The Balambu Bihar also houses a senior citizens' home for elderly people and invite people to nurture them regularly.
What to do there?
Once you get to the Gumba, you can admire the architecture of the monastery built-in 1942. As you enter those gates, you'll feel the serenity at the instance and you can indulge in the peaceful environment of the Mahavihar. If you want to learn more about the Bihar, you can talk to the head monks and nuns there who will be more than happy to give you a tour and help you explore the monastery.
Seto Gumba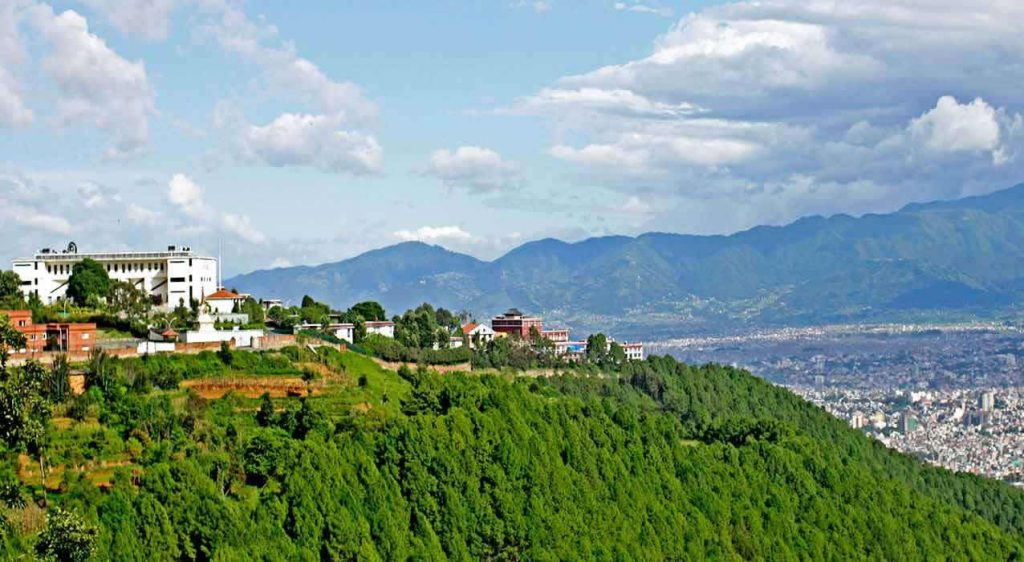 Where is it?
It's located near Kathmandu valley in the Nagarjun municipality, very close in proximity to the Swayambhunath Stupa.
How to get there?
You can get a cab to the White Gumba; most cab drivers already know the location. You have to reach Sitapaila and from there go uphill most of the way to reach the gumba at the top. It might cost you somewhere around 1500-2000 rupees for a round trip if you bargain a little.
What's so special about this Gumba?
The Druk Amitabh Monastery is a monastery run for and by nuns only. This monastery is famous for its spiritual practice and morning & evening prayers in a hall that fits up to 2000 people, but it's also famous for its humanitarian activities. The nuns in the monastery conduct regular health clinic for the locals, organize cleanliness and sanitary campaigns around the locality and provide shelter to various rescued animals. It is also a great place to view spectacular sunrise and sunset views and one of the few places where you can see the entire Kathmandu from.
What to do there?
While it was previously opened on Sundays for the public, since the 2015 earthquake, it's been closed for renovation. But, upon request, the nuns might be generous to give you a tour around the monastery where you can see the library, hall, and amazing architecture and sculpture around the premises. If you're lucky, you might also catch a glimpse of the training session of the 'Kung Fu Nuns' of the monastery.
Kopan Monastery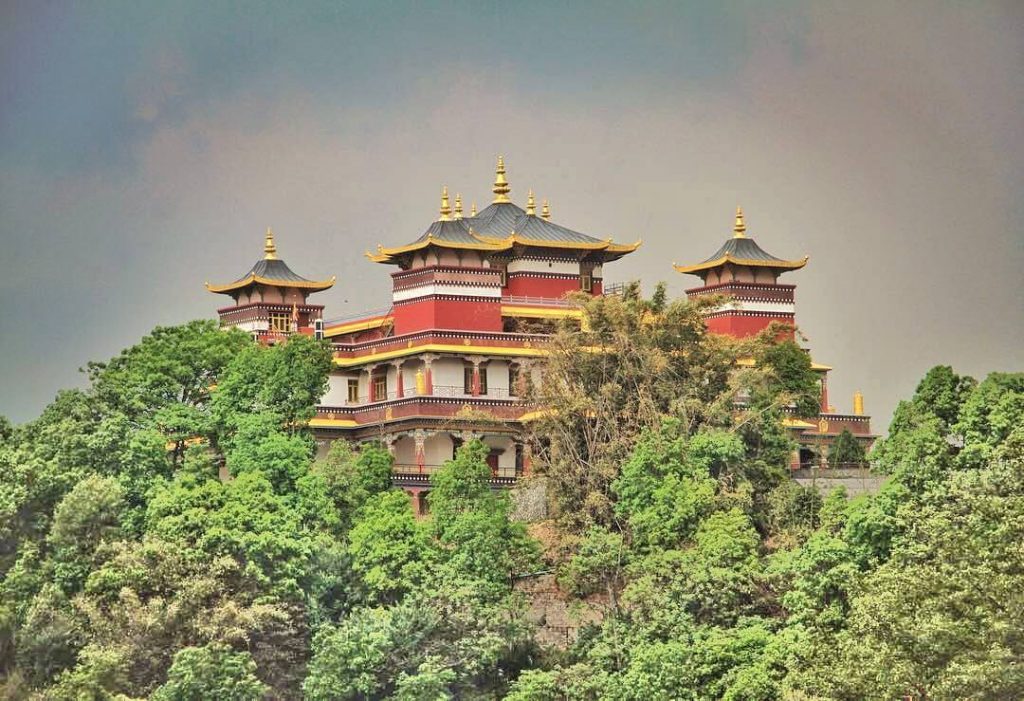 Where is it?
It is located in the periphery of Kathmandu, north of the famous Bouddhanath Stupa.
How to get there?
Since it's quite close to the city area, it's quite easy to reach. It will take around 15-min ride on a taxi to reach the Kopan Monastery, and might cost you around 500- 1000 rupees. You can even visit Bouddhanath Stupa in the evening and end the day on a spiritual note.
What's so special about this Gumba?
Founded by Lama Thubten Yeshe, Kopan Gumba is a hub for various spiritual programs that run different times of the year. If you want to dive into meditation, the monastery runs a 5-day, 10-day, and a month course on meditation. If you're an art lover, you can explore the various intricate Thangka paintings that's all over the monastery. During special occasions, big pujas are conducted in the monastery with devotees flocking the monastery, along with the locals.
What to do there?
While it's currently not open to the public, there are various courses that are run by the monastery varying from a few days to a month. You can even join short courses on Tibetan medicine or thangka painting or just indulge in a peaceful environment with a spectacular view.
Tharlam Monastery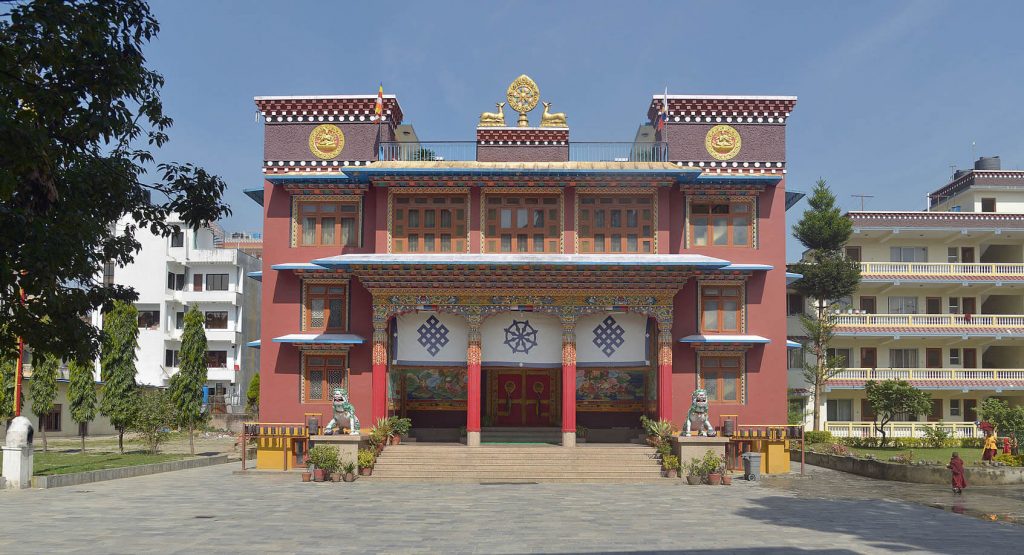 Where is it?
It's located in Bouddhanath, Kathmandu very close to Bouddhanath Stupa.
How to get there?
Once you get a cab to Bouddhanath Stupa, it's just a couple of minutes' walk from there. It will cost you around 500-1000 rupees.
What's so special about this Gumba?
This monastery was initially in Eastern Tibet but was rebuilt in Kathmandu by Dezhung Rinpoche in 1981. This monastery houses 40 rooms for meditation purposes and various retreats organized by the monastery.
What to do there?
The monastery has rooms where you can stay for various retreats organized by the monastery.
Benchen Monastery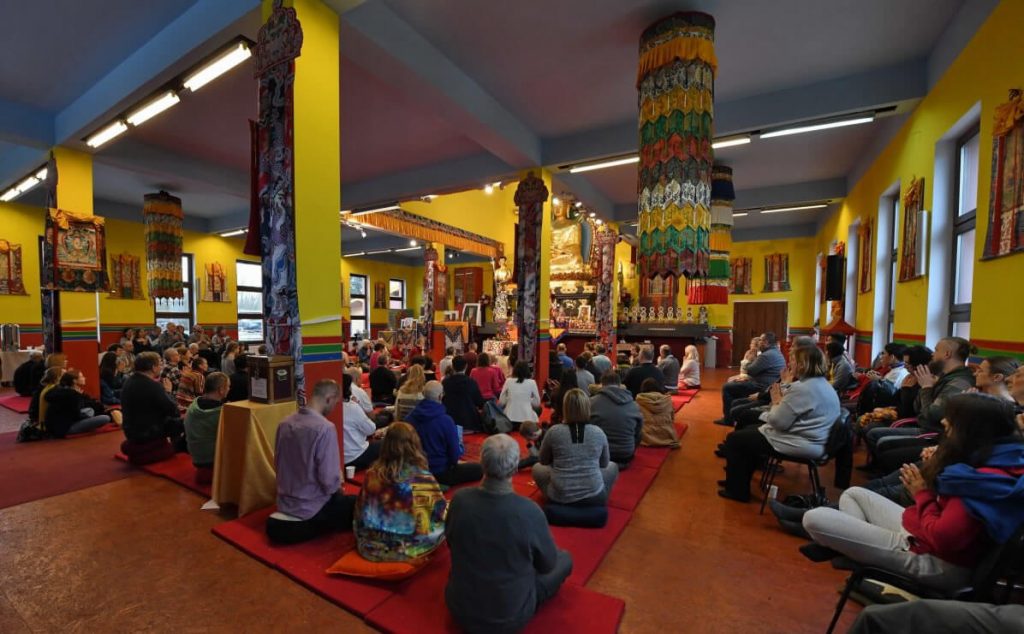 Where is it?
It's located in Chhauni Hospital Marg, very close to the famous Swayambhunath Stupa in Kathmandu.
How to get there?
If you get a cab from Thamel, it will take you 5-15 minutes to reach the monastery. On the way to Swayambhunath Stupa, just get off at the Chhauni Hospital Road. You can hardly miss the monastery!
What's so special about this Gumba?
The original Benchen monastery was located in Tibet but after it was destroyed, Sangye Nyenpa Rinpoche and Tenga Rinpoche rebuilt it in Kathmandu since 1987. One of the major spiritual centers of Kathmandu, the Benchen monastery also runs a monastic school, primary school, and provides free clinic to the public.
What to do there?
The monastery organizes various retreat programs throughout the year which you can participate in, and you can even just go for a visit and the monks will take you a tour around the monks' quarters, shrine hall, primary school and you can even spend a night at the in-house guesthouse.
Nepal Hiking Team brings you various customized packages to take you to the tours around these and various other monasteries and stupas around Kathmandu. We even organize day tours and various other packages as per your needs.