Whether or not you deem yourself an adventurous traveler, the Himalayas ' breathtaking elegance is impossible to overlook. Nepal's northern area is surrounded by a spectacular landscape of deep valleys and snow-capped peaks. These spectacular leisure treks in the Himalayas are ideal for exploring the mountain scenery while still enjoying luxury even in the mountains.
To fully appreciate Nepal's beauty, one has to head outdoors and walk, trek, or take an exciting Heli ride over the postcard-perfect landscapes. Emerald green valleys, shimmering glacial lakes, and meadows dotted with tiny wildflowers are framed by Nepal's arresting snow-capped peaks.
Travelers can enjoy views of Nepal's most famous mountain on the Everest massif, the world's tallest mountain. Or discover delightful rural hillside villages on the foothills of Annapurna massif.
Journey through some of Nepal's most picturesque towns and villages in the lap of majestic snow-capped peaks- all while enjoying glorious mountains luxuriously. For anyone looking for a perfect way to discover extraordinary mountain scenery, here are the 3 Best Luxury Treks in Nepal Himalayas.
Everest Base Camp Luxury Trek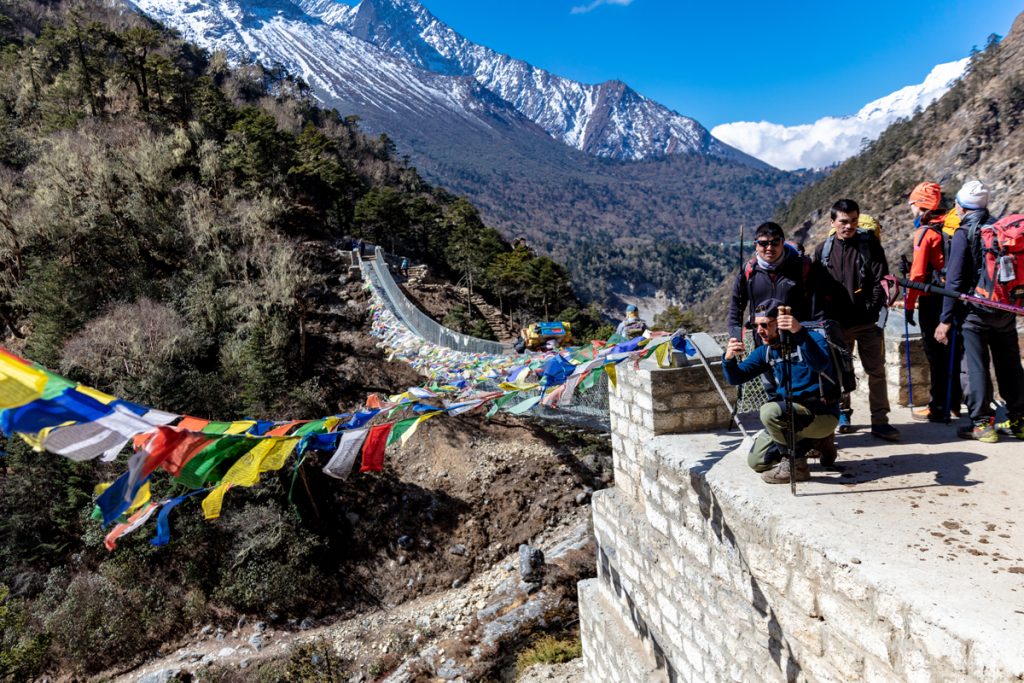 Home to soaring snow-capped mountains, lush valleys, and charming Sherpa towns, Everest Base Camp Luxury Trek is an impressive 16-day idyllic journey in the beautiful Everest region. This incredible journey is all about walking all the way to the lap of Mt. Everest enjoys the finest accommodation and services that this region has to offer to its visitors. All the more, Everest Base Camp is one of the world's picture-perfect destinations for travelers with great adoration for mountains. This incredible journey entails exploring impressive Sherpa settlements set in the shadow of the mighty Himalayas. Besides, the charming towns, grand cloister, and the numerous iron suspension bridges clad in prayer flags are significant features of this journey.
Additionally, as much as the journey is about exploring the region's cultural roots, it is equally about being in the vicinity of the glorious mountains. Walking past narrow paths along the cliffs while reconnecting with Mother Nature is an excellent part of this extravagant journey. Similarly, Everest Base Camp Luxury Trek is also available with a fantastic Heli ride. Explore Khumbu valley's beautiful scenery with a hike and end with a lavish Heli ride in 11 days Everest Base Camp Luxury Heli Tour. The journey directly brings you to the touristic Kathmandu from magnificent Gorakshep.
With such an epic landscape, outdoor enthusiasts are spoilt with fantastic scenery in Everest Base Camp Luxury Trek every day.
Everest View Luxury Trek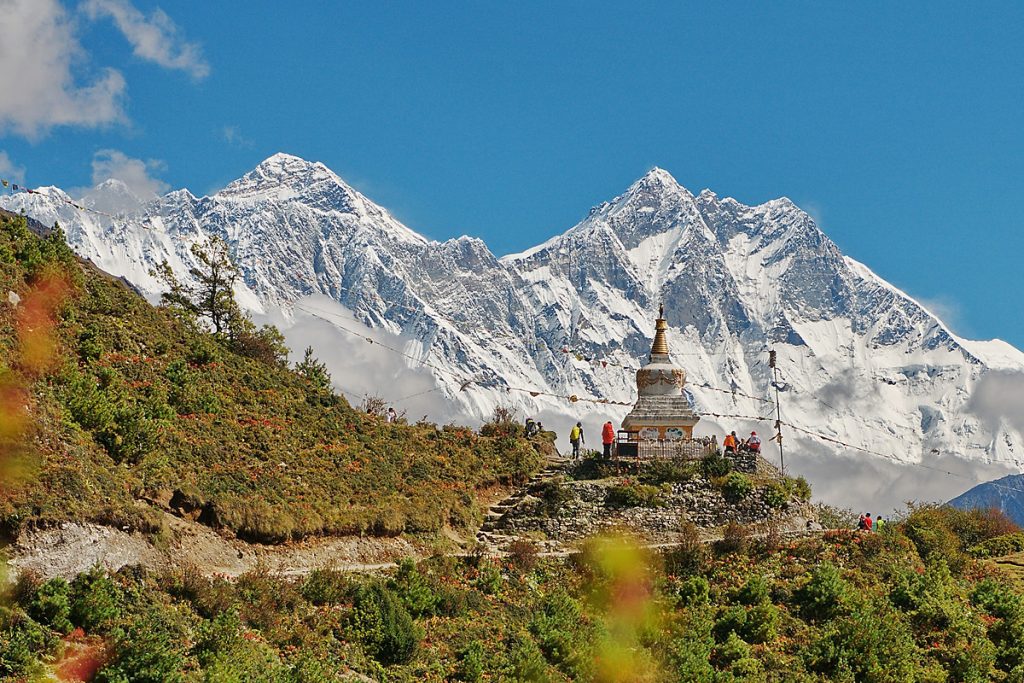 Everest View Luxury Trek is another fantastic journey in the Nepal Himalaya feasible for people of all ages. This 11-day journey takes visitors to the bustling town of Namche Bazaar and opens doors to visit beautiful places in its surroundings. Namche Bazaar is close to unique sights such as Everest View Hotel and Tengboche Monastery. Furthermore, this journey incorporates visiting the least visited rural sherpa villages such as Tashinga, Mende, and Thame villages. All in all, it is an exceptional journey where people would still be able to relish the outstanding beauty of Everest massif without going on a long trekking journey.
Overall, it is a splendid journey where all of Khumbu valley's glorious and hidden aspects are open for exploration. Although it does not go all the way to base camp, it offers a perfect chance for travelers to see the foundation of the valley. Similarly, like EBC luxury trek is available to explore with extravagant Heli ride at the end of the journey, Everest View Luxury trek is too open to visit in an exhilarating Heli flight. Everest View Luxury Heli Trek is a stunning week-long journey amid Everest valley.
Annapurna Luxury Trek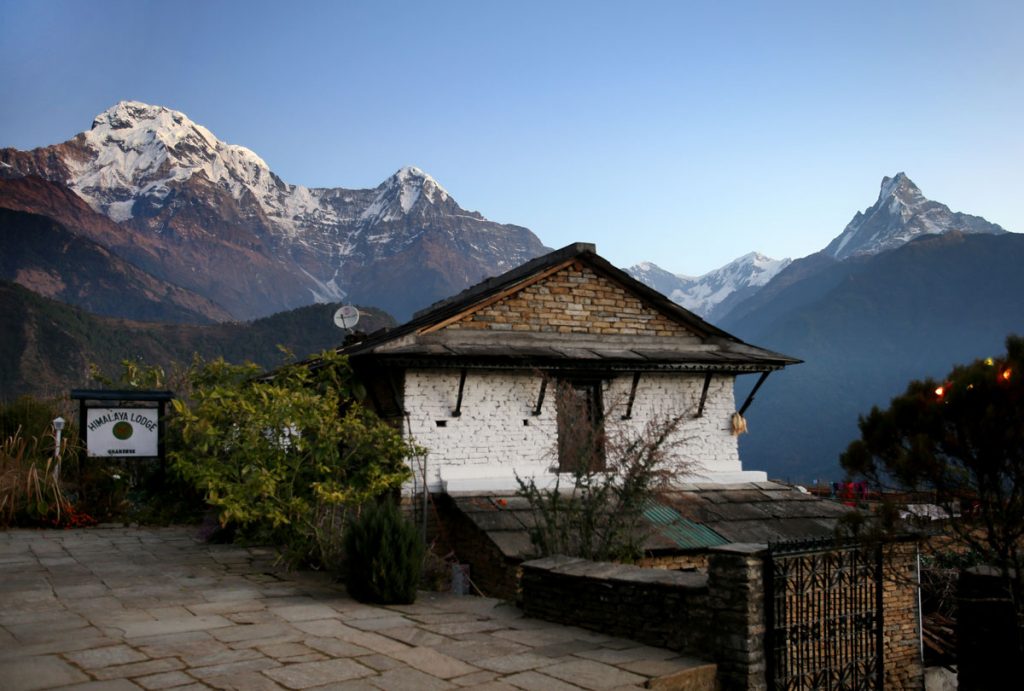 Picture By: Ker and Downey Nepal, Ghandruk village

is a grand adventure in the foothills of Annapurna Locale. It comprises all the lavish extravaganza that the region has to offer to its visitors. The trip's highlight is interacting with people who live in the rural hills against a stunning mountain backdrop. Similarly, with an excellent view of the majestic Himalayas and varied hill country, this luxurious journey offers an abundance of delightfully secluded hideaways to base yourself for a few days of quiet contemplation via walking or trekking in the hills of the Annapurna region.
This incredible journey is perfect for those who enjoy the great outdoors, wildlife, and broad skies, as it allows them to experience Nepal's stunning natural scenery without exerting too much effort! That is why the journey is perfect for family vacations. Similarly, those looking for a peaceful gateway in the rural mountains of Nepal will appreciate its natural elegance.
Best Time for the Luxury Treks in Nepal
Nepal's climatic condition is suitable all year round for a nice vacation. Nevertheless, among the four seasons, Nepal experiences for the Luxury treks in Nepal, the autumn (Sept - Nov) and spring (March to May) would be lovely times in the mountains. Nepal has a pure and natural allure during the autumn season, making it one of the best times to visit Nepal for trekking or other activities. Similarly, during spring, the fantastic steep-sided hills become pristine, becoming even more delightful for travelers. More than that, as both seasons, are pretty favorable for trekking activities, it is a great time to immerse in nature extravagantly.
Last Words
This beautiful journey allows travelers to fully immerse themselves in the surrounding pristine landscapes with all the conveniences in the backdrop. Hence you get to make your journey both adventurous and idyllically worry-free.