Trekking to Upper Mustang is unlike any other trekking journeys in Nepal. Traveling to Upper Mustang is nostalgic and mesmerizing. The landscapes, stunning mountains, river sides villages overshadowed by huge naked mountains is just brilliant. Not to forget the sacred villages hidden amidst the barren plateau is fascinating. What is more amazing is the rich culture that this region possesses.
Located North of Nepal in the Himalayas, Mustang includes the Kali Gandaki River Valley and has its own language, religion (Tibetan Buddhism and pagan rituals) and tradition. High mountains and a harsh climate produce a semi-arid and spectacular landscape. Close to Tibet (China) the capital Lo Manthang remained isolated until recently as a track allows today trucks to deliver goods which impact its lifestyle. Its population migrates South during winter to sell handicrafts, Tibetan medicines or to study.
All in all, journey to Upper Mustang is surreal. Everything about this place is amazing.
# Capital of Mustang - Lo Manthang
Lo Manthang is the heart of Mustang region. The locals of the Lo Manthang are called Loba people. Lo Manthang was founded in the 1tth century with its medieval palace, walled caves and monasteries. In 2008, Nepalese government inscribed Lo Manthang as the tentative list of Nepal for the potential world heritage sites nomination. The national recognition of its uniqueness and potential outstanding universal value as an ancient Tibetan Buddhist Culture.
The village which is covered with chain of stone houses if looked from the top looks like a fort. And to add more beauty to it, the houses are colored with simple white colors. However, the monasteries are coated with varieties of bright colors. The distinctive landscape of the Lo Manthang is full of ancient caves, carved rocks, caved temples and the chortens. In general, the whole of Mustang region, in each villages you will get to see at least one gumbas or monasteries be it small or huge. Hence, Outstanding Universal Value (OUV) recognized its potential thus Lo Manthang has officially declared as ancient Budhhist heritage.
This is a brief introduction of Lo Manthang. In a whole, every villages and town that is passed in this journey is astoundingly amazing. Along these lines, in this blog we will be discussing what a traveler should look forward in their trek to Upper Mustang.
#Things of attraction during trekking to Upper Mustang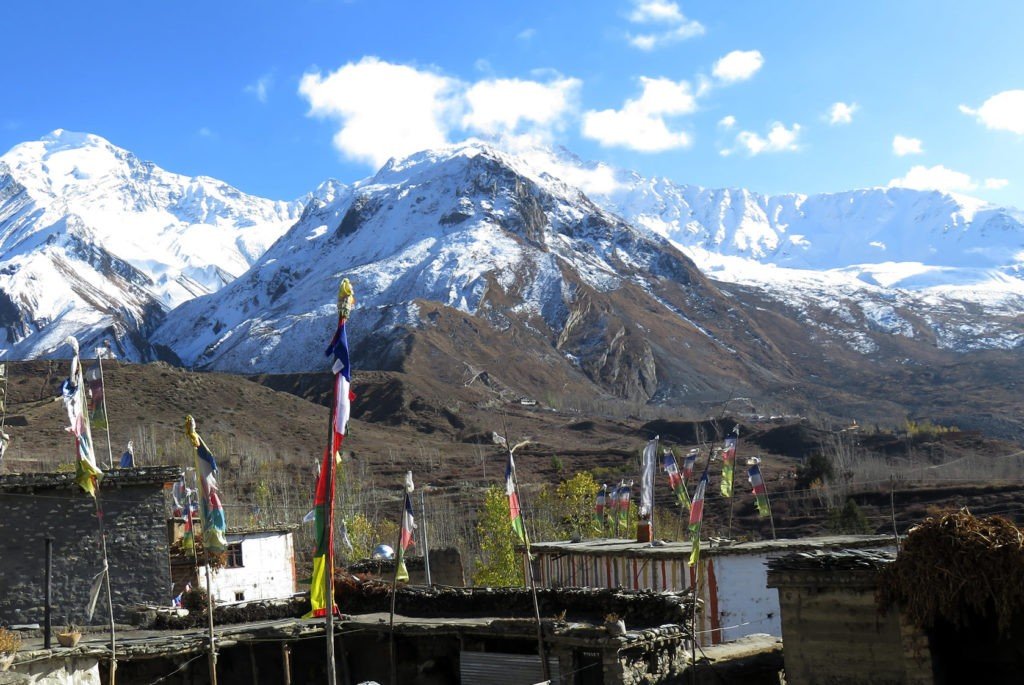 1. World's deepest gorge- Kali Gandaki Gorge
Kali Gandaki Gorge is one thing you will pass through in the initial phase of the trek. Kali Gandaki is one of the notable rivers of Nepal. It synchronizes with the Tibetan boundary and the Ganges and Brahmaputra watershed portion of the Indian border. The river courses through sheer sided profound gully promptly south of Lo Manthang, Jomsom, Marpha, Kagben, Tukuche and many other rural villages. The gorge is estimated to be deeper than 6000 meter and offers breathtaking views of the Annapurna in the east and Dhaulagiri in the west. Most of all, it is an important part of the trek from where main Mustang is entered.
2. Walled Caves
Formation of these amazing walled caves is still unknown. Many researcher has been studying these caves to find out who built these caves and why they were built in the first place. These caves are formed on the huge valley walls close to the Kali Gandaki River. There are more than 4o rooms inside the walled caves.
3. Bon Po religion
Bon Po religion is the indigenous religious tradition of Tibet. There are not many followers across the world since it has been repressed and deposed by the Buddhism since 8th and 9th century. Bon po is an interesting religion which you can explore while trekking to Upper Mustang. In context of Nepal, it is practiced by small number of people in Nepal. You can find the communities who practice Bon Po religion in handful of places in Nepal.
4. Experience the Stunning cultural landscape during the trekking to Upper Mustan
Upper Mustang is a unique combination of an arid mountainous environment with ingenious irrigation systems and earthen architecture. A chromatic harmony between earthen architecture and neighboring red cliffs, all this constitutes a unique cultural landscape. Surrounded by Trans Himalayas and bordered by the Kali Gandaki River, you can see vast pasture land where people daily life depends on. On thes lands, people grow crops and not far from these land is a charming human settlements.
5. Gumbas and monasteries
All through the journey, you will come across several gumbas and monasteries. This earthen walled city is filled with beautifully made gumbas, chortens and monasteries. In these religious hub, you can get a chance to see monks praying and learning religious ethics from their scholars. These gumbas and monasteries makes the cultural landscape of the Upper Mustang more amazing and beautiful. Similarly, you can observe the fine details that has been put to make the architecture as well as the fine arts drawn of the monasteries.
6. Cultural villages
Jomsom, Kagbeni, Lo Manthang, Chhusang, and Many more. These villages for big part of the trek. Because, the visitors can really experience the authentic cultural and tradition of the people and the community through these villagers. Also, you get to understand how the life in the remote places operates without the modern technology and the great wealth. Villagers are engage on the work they do in their daily life and that is agriculture and looking after farm. Basically, cultural villages makes the trip to Upper Mustang even more interesting.
7. Jomsom and Muktinath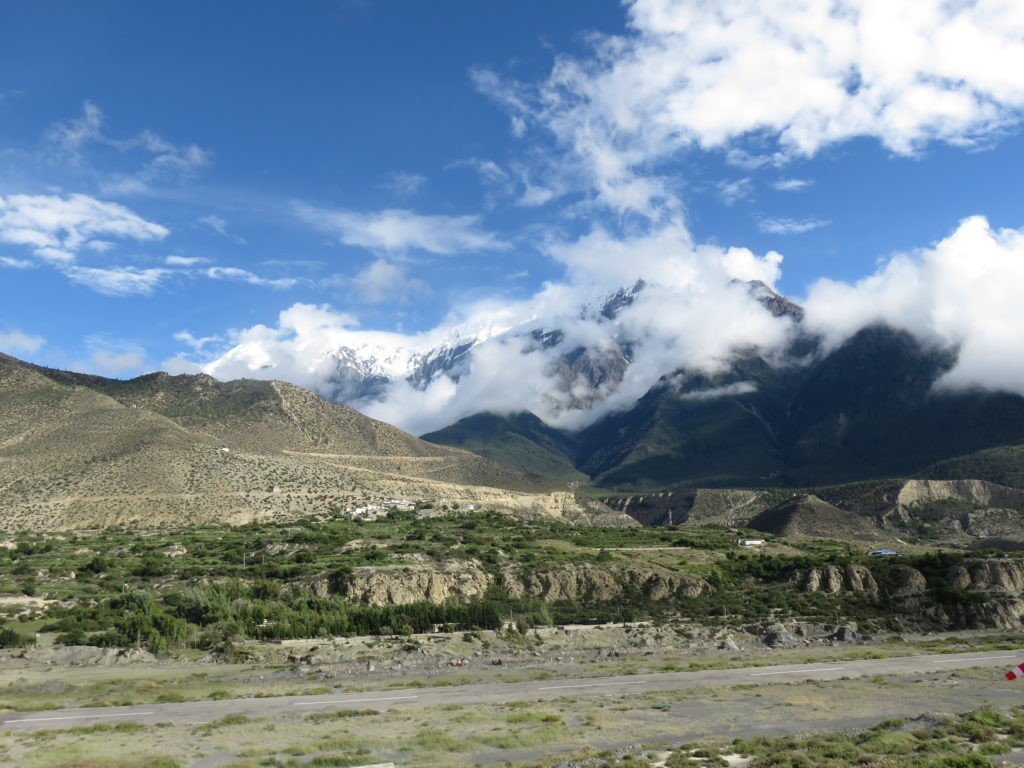 Jomsom is the heart of the Mustang. The journey to Upper Mustang begins from Jomsom and ends in Jomsom. Besides most of the trading and exchange as well as other official work take place in Jomsom. In the same note, other than the official business work, Jomsom has been able to attract large number of visitors due to sceneries and marvelous natural setting amidst barren mountains, rivers, lakes and snowcapped mountains.
Similarly, Muktinath is another important sight not to miss. Muktinath is a scared pilgrimage sites for Hindu, Buddhist and Jain followers. In Muktinath, you get to see how harmoniously people of different religion are paying respect to their respective deities. Together with that, there are over 108 bull head water taps where people take bath as a religious practice. It is believed that doing so will wash away your sin and makes you pure again. Thus, it is interesting to observe the people of different community having deep faith and beliefs towards their individual god.
Upper Mustang trek encompasses all the feature of trekking in Nepal at the same time allows you to experience mystical and unique culture and tradition of Nepal that you simply do not get to see in other trekking trails of Nepal.
#Special Permit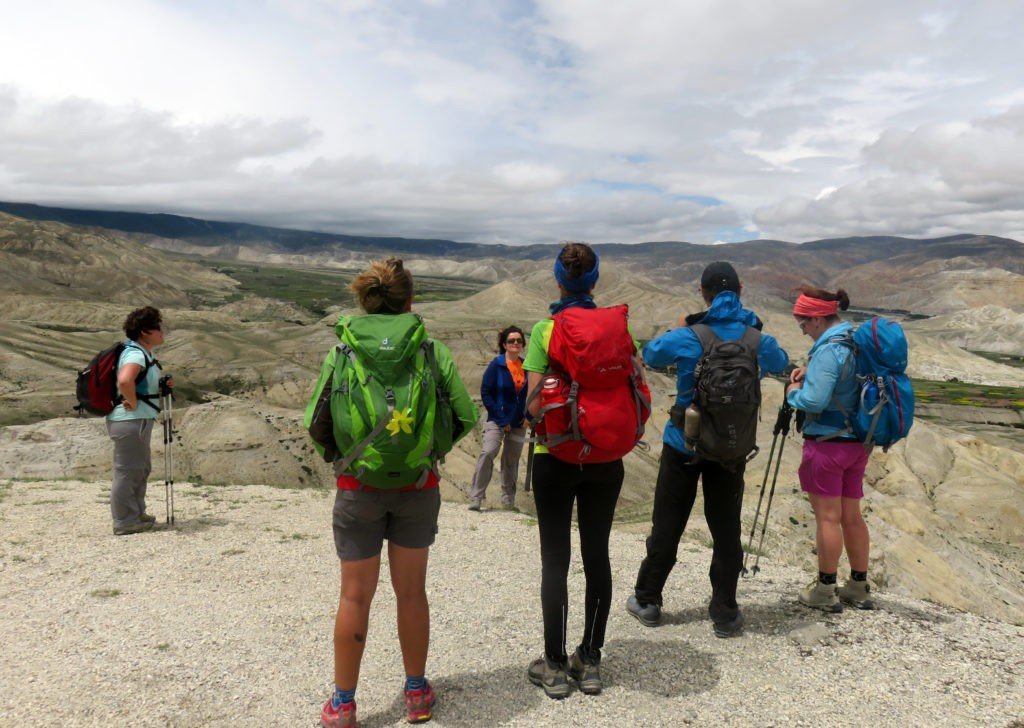 With all things said, you should know Upper Mustang is a restricted area in Nepal. Unlike ABC trek or EBC trek, you cannot wished to do solo trekking in Upper Mustang region. Government of Nepal has listed Upper Mustang as Restricted Area of Nepal. Henceforth, to enter the premises of upper mustang you have to have a special permit, one more trekker and a local guide. Solo trekking is not allowed in this region. To trek in Upper mustang, you need to be prepare with all the things mention above.
All trekkers heading into Upper Mustang are required to obtain a special permit of USD 500 per person, which is legitimate for 10 days. You can remain longer, however that will cost extra USD 50 per day. At Kagbeni, you'll be required to show your permit during transit and the exit. However, the special permit do not include permit fees of ACAP (Annapurna Conservation Area Permit). Along with the special permit, you need to have ACAP as well which cost USD 20 per person.
#Why Mustang is restricted area?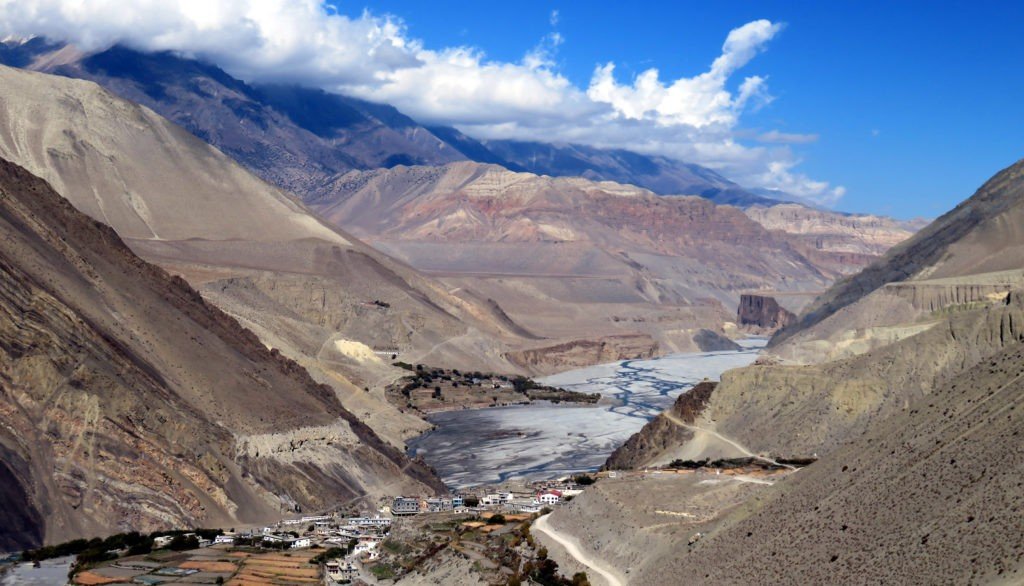 If you are wondering, why Upper Mustang is restricted then let us clear your dilemma. Trekking in Upper Mustang was opened only in 1992. The region used to have its own region and was highly demilitarized zone. Since, it highly governed area, many of the things of this region is intact and pure. Besides, many people of this region are unaware about the modern day technologies that we are used. Likewise, most of the population speaks their native mother tongue, only few speaks Nepali language or English. Even though they are isolated from the outside world, they are highly invested in their own world.
#How hard is Upper Mustang Trek?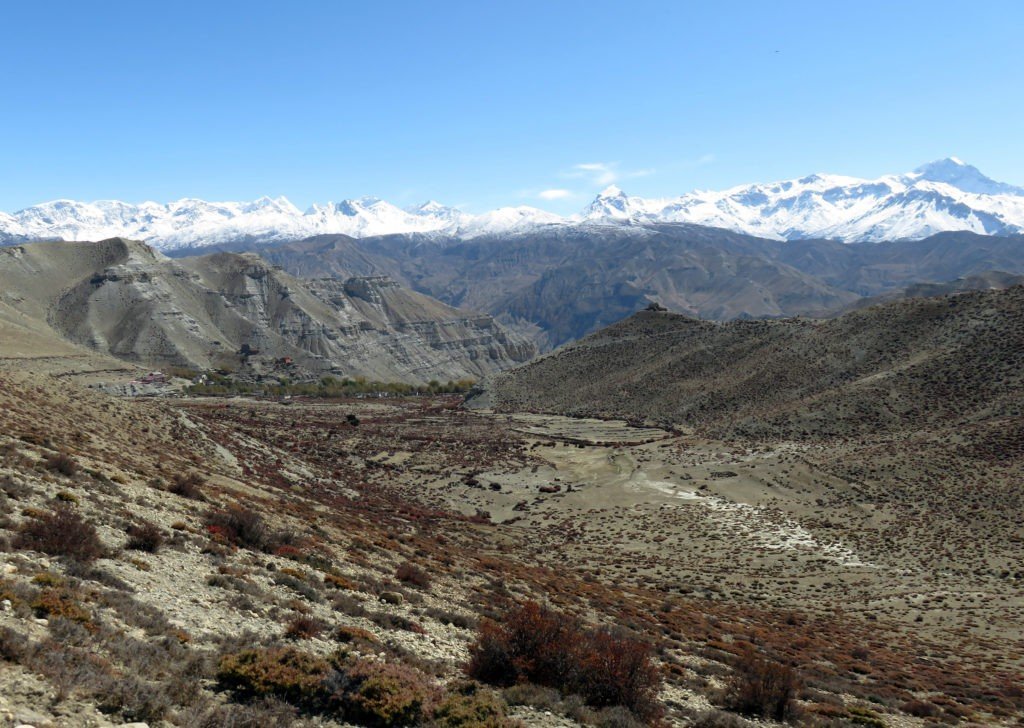 With this in mind, if you are pondering with though of how difficult is Upper Mustang trek then you shall not worry. Because Upper Mustang trek is a moderate level of trek. Indeed it is a long journey that lasts for more than two weeks, it is not a difficult trek. With that said, it is not an easy or comfortable trek either. Like other trekking region is Nepal, this does not include hiking through steep mountain cliffs or through the narrow passage. The journey most of it lead through nicely pitched road. Yet, no one should take granted of trail being through road. Sometimes you it requires walking through rough and jagged pathways too.
All in all, it is very important to remember when trekking in the Himalayan trail of Nepal, trekkers should not rush and stay hydrated because trek does take place above 3000 meter and mountain sickness in unpredictable. Therefore, if the journey is taken gradually and slowly you shall complete it efficiently taking full pleasure of the wonderful journey.
#Best time to do Upper Mustang Trek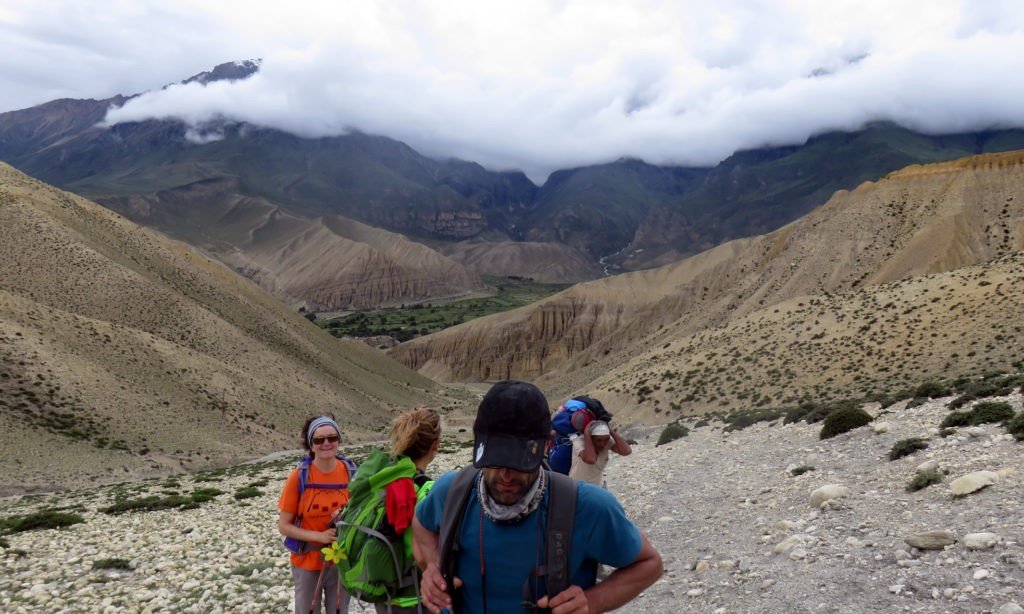 Upper Mustang Trek can be done all year round as Upper Mustang is a rain shadow area so it faces less precipitation making it perfect destination for trekking in monsoon season. You can choose to do trek any time of the year besides winter. It is not like you cannot do trek in winter season but the cold and extreme temperature can be quite harsh. Most of the people living in the higher altitude descend down to lower region during winter season to escape the cold and windy air. So a lot of preparation is required if you are considering Mustang trek during winter season.
Mustang is very different and entering here would feel like you have gone back in ancient times. And just to experience the blunder of time and to adore the beauty in the remoteness one should definitely explore Upper Mustang.