Nepal Hiking Team's inbox is usually inundated with clients asking about the major issues they may face during their Everest Base Camp trek and how best to tackle them. Having done the EBC trek ourselves we have first-hand experience of the problems one faces during this walking adventure.
After going through the list of queries sent by clients and some of the major difficulties that we ourselves faced, we have compiled a list of the 15 most common problems one encounter during an Everest Base Camp Trek and how best to solve them.
Issues about High Altitude or AMS
Almost everyone trekking to Everest Base Camp suffers from it. The severity may differ from person to person, but no one escapes from the onslaught of the thin air. You start getting to feel the effects of High Altitude from Namche upwards. Giddiness, headache, and palpitations are some of the first symptoms. If not addressed on time, it may worsen, and one may develop life-threatening symptoms like HACE (high altitude cerebral edema) and pulmonary edema.
If you feel sick, it's best to descend to a lower elevation and resume your trek once you feel alright. If there's no improvement in your condition, your guide or yourself (if you are on a solo trek) can call for an emergency evacuation by helicopter which will fly you to an advanced medical facility in Kathmandu.
To prevent AMS, you need to continuously hydrate yourself as dehydration worsens the symptoms of AMS. You can have ginger tea and lots of garlic. Sherpas have been using these herbs to treat altitude sickness for ages.
Take Diamox as soon as you feel the effect of AMS. Do not skip your acclimatization day. It is best to rest an extra day at a lower elevation before moving up to an elevation of, say, 4000 and above. Keep your pace slow and rhythmic while trekking. Don't rush and exhaust your body just because you feel physically fit. Getting too fast to high elevation is the most common cause of altitude sickness. Monitor your blood oxygen level frequently. Lastly, eat healthy and sleep well.
Flight delays and cancellations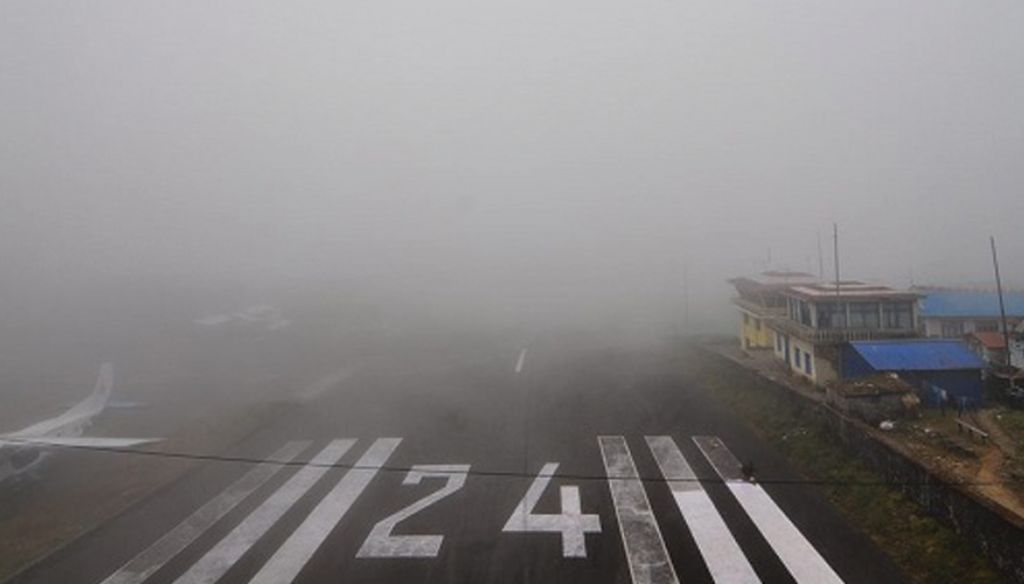 Being one of the highest-placed airports in the world, flying into the Tenzing Hillary Airport, situated at 2846 meters, can be a struggle sometimes. Bad weather plays spoilsport most of the time causing flight delays and cancellations. The airport is located high up on a mountainous plateau which gets buffeted by strong winds and clouds as the day progresses. This is the reason why flights to Lukla are mostly operated before noon. In the afternoon, the weather conditions become extremely difficult to land a plane.
Also, most of the Lukla flights will be operated via Manthali airport during the peak season from March to May and September to November due to the air traffic in Kathmandu. And travelers have to wake up early, approx. 02:00 am, and I have to travel 4-5 hours by bus to catch the Lukla flight. It is very tiring for those who don't have time for jegleg recovery.
We recommend you keep a few buffer days in your itinerary if your Lukla flight gets canceled or delayed. This will minimize your chances of missing your return flight when your plans get awry due to bad weather conditions or any emergency in the mountains.
Khumbu Cough
It is a hacking cough that plagues many of the trekkers hiking to Everest base Camp, a high-altitude region. The cough is triggered by the drying up of the membrane lining of the lungs caused by long hours of walking at high altitudes, low humidity or dry air, and extreme cold.
In order to safeguard yourself from the Khumbu Cough, you need to protect your chest, neck, nose, and mouth. Cover your nose and mouth with a buff and keep your neck and chest warm. Use an insulated scarf or balaclava to protect your neck from the cold during the night. Drink warm water and suck throat lozenges frequently. Try to keep your pace slow while trekking and take frequent breaks. If you feel difficulty in breathing, use supplementary oxygen.
High Cost of Food Items
Everest Region is a mountainous region with no road connectivity. Food, fuel, medicines, and building supplies are all flown in by cargo plane from the cities and carried by porters or mules up the mountains. Shopkeepers and lodge owners have to pay a huge sum of money to get the materials up in the mountains. So it's obvious the rate of the stuff that is put up for sale (food items, beverages, soap, detergent, etc.) is higher.
We recommend that you buy your stock of snacks from Kathmandu before leaving for Lukla if you want to save some dollars. Once you land in Khumbu, you will automatically have to pay more for the items that are available at a fraction of the cost in Kathmandu.
Poor Wi-Fi Connection
Although Wi-Fi is available on the trail, the network is erratic, and you have to pay extra to the lodge owners to use the internet. One can purchase Everest Link Wi-Fi cards from any of the lodges. Everest Link is the internet service provider in the Khumbu Region. While the network works fine in some places, at higher elevations, you may have to face some problems with the connection.
As you are walking in one of the most beautiful places on earth, we say it's better to enjoy nature instead of worrying about internet connectivity. Be present at the moment and enjoy your surroundings while you are there.
Going Meatless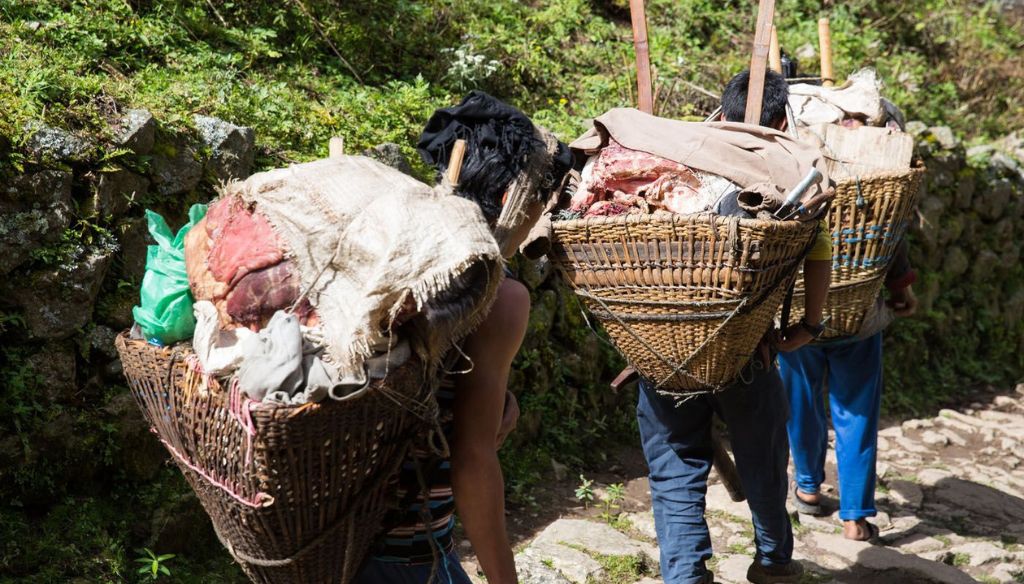 Though meat is available, our advice is to give it a miss. Meat available at the teahouses is likely to be several days old and not fresh. Like other items, meat too is transported from low-lying towns and villages. One doesn't know how old the meat is that is served in teahouses. Moreover, there is no cold storage or freezer where meat can be stored properly. That's why it would be healthier to abstain from meat products while trekking.
Instead of meat, you can opt for a plant-based diet which is healthier and good for your system. Potatoes, spinach, and mustard greens are liberally used by teahouse owners to prepare several dishes.
Crowded Trail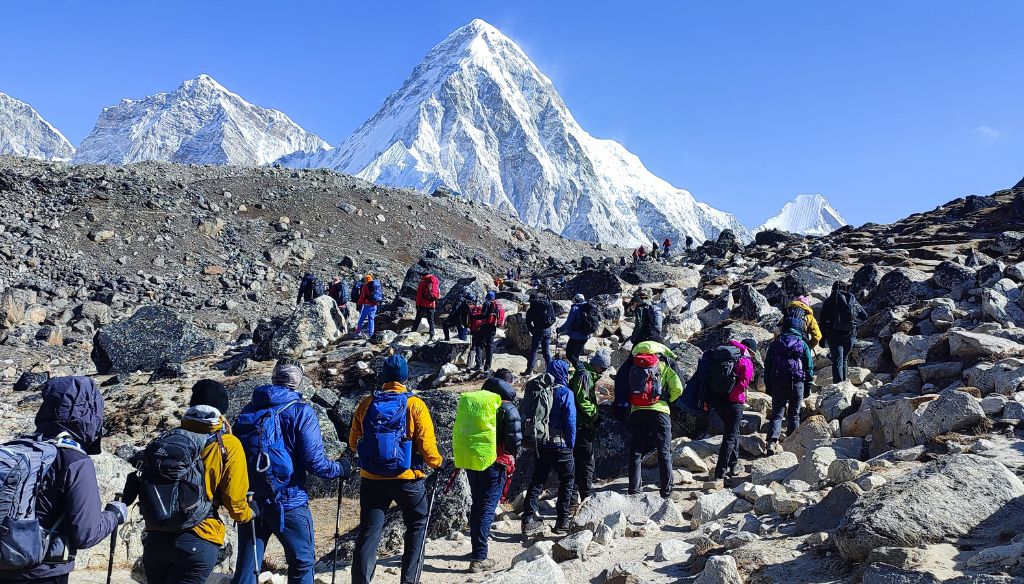 You cannot escape the crowds if you are trekking to EBC during the high seasons (spring and autumn). Most tourists choose spring and autumn for their trek as the weather remains favorable and generally pleasant during these two seasons. But as most trekkers plan their trek during these times, the narrow trails get choked with innumerable trekking enthusiasts hitting the trail. To add to the rush, will be mule trains jostling for space.
If you want to enjoy good weather and crystal clear skies, there's no option but to be among the crowds and share the mountains with hundreds of others. But if you want peace and quiet on the trail and definitely fewer people, then you will have to plan an off-season trek. Early winter is the best time to get here. The trail is secluded, the lodges remain empty, and what's more, you get to enjoy discounts.
Hot Showers, a luxury
To achieve something of value, you need to sacrifice something. That's the universal truth. In your case, to reach your dream destination Everest Base Camp, you may have to forego taking daily showers. If you have the habit of showering daily, this could pose a problem.
Most teahouses offer 'hot showers' for a price. The only thing is there won't be overhead showers. You will have a bucket of hot water and a mug to wash yourself. While the lodges from Lukla to Namche have decent bathrooms with proper showerheads, the teahouses beyond Namche usually have utilitarian washroom facilities. Some old teahouses at the higher have toilets built outside. Be mentally prepared to use Asian or Squatting type of toilets in some places.
You can carry wet wipes to clean your body. Use a wet towel and take a sponge bath if you feel unclean. It gets really cold in the higher reaches, and bathing becomes next to impossible.
No Running Water
Beyond Namche, you may have to stay overnight at lodges without running water. A bucket and mug will be provided for washing. Our advice for you is to carry enough rolls of toilet paper, wet wipes, and hand sanitizers.
Dizzying Heights and Steep Ups and Downs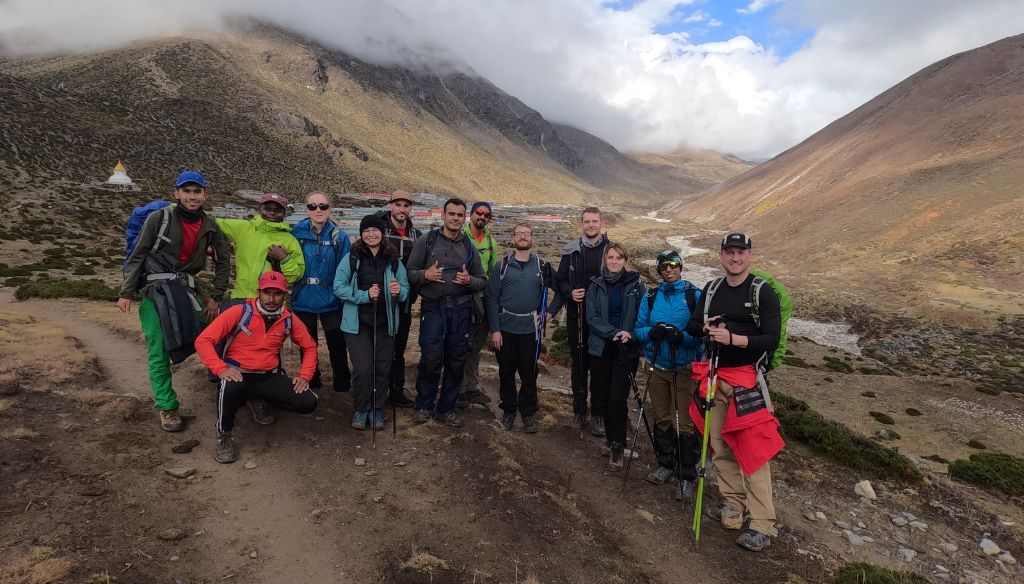 Everest Base Camp Trek involves walking from an altitude of 2846 meters to 5644 meters. There are steep uphills and downhills, and the narrow trails have a sheer drop on one side. There are also crossings on high metal suspension bridges built over thundering rivers.
For a person suffering from vertigo and fear of heights, this can pose a real problem. The only way you can overcome your fear is by taking the bull by its horns and pushing on come what way. We have come across people who were terrified of crossing the swaying metal bridges, but they did it nonetheless. Their determination and will to not let their phobia get in the way of achieving their dream (i.e., reaching Everest Base Camp) made them overcome their fear of heights.
If you have prepared yourself for the trek by including grueling workouts and hiking to places with similar terrain, you will not have much difficulty with the steep ascents and descents. We always advise our clients to prepare their bodies for the high-altitude trails by taking up some endurance exercises and hiking with a heavy backpack. This builds up their stamina and endurance level, and they don't suffer physical discomfort while they trek to EBC.
Unheated Rooms at Lodges or Teahouses
Houses in Khumbu have no indoor heating or insulation. The only warm room at a teahouse is the communal or living area, where a big wood stove provides heating. The bedrooms with stone walls and thin plywood partitions can get pretty cold at night.
To protect yourself from the cold, you can layer your sleeping bag with blankets or quilts, which most teahouses provide. You can also fill your bottle with hot water and use it to insulate your sleeping bag.
No view of Mount Everest's summit from EBC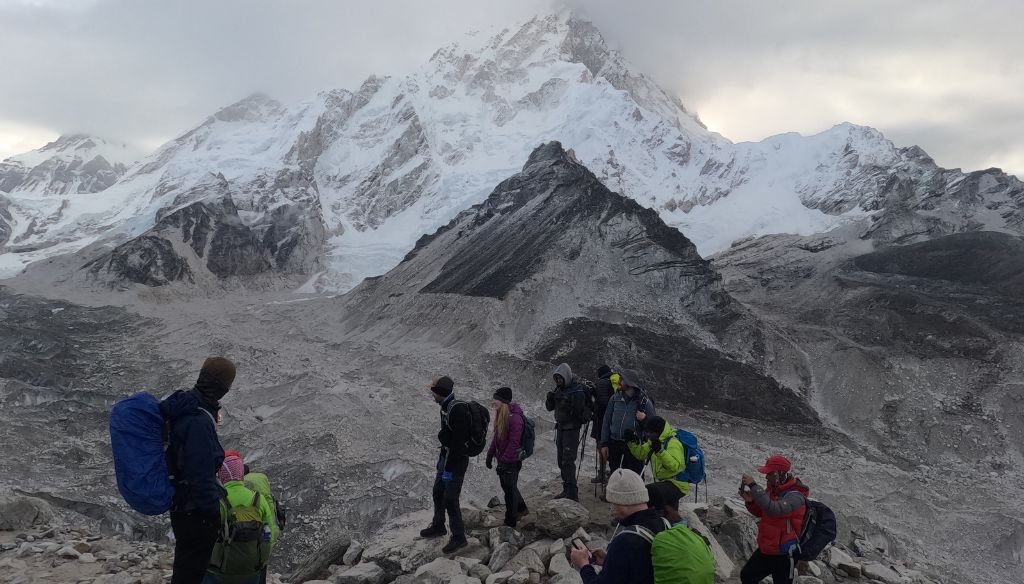 Everest Base Camp is the base of Mount Everest, the highest mountain in the world. The mountain is so massive that its summit is not visible from its base. One can see the frozen walls of this gigantic mountain, but to view its summit, you will have to hike to the nearby Kala Patthar viewpoint. From Kala Patthar, one can enjoy panoramic views of Mount Everest and other mountains.
Tough walk from Lobuche to Everest Base Camp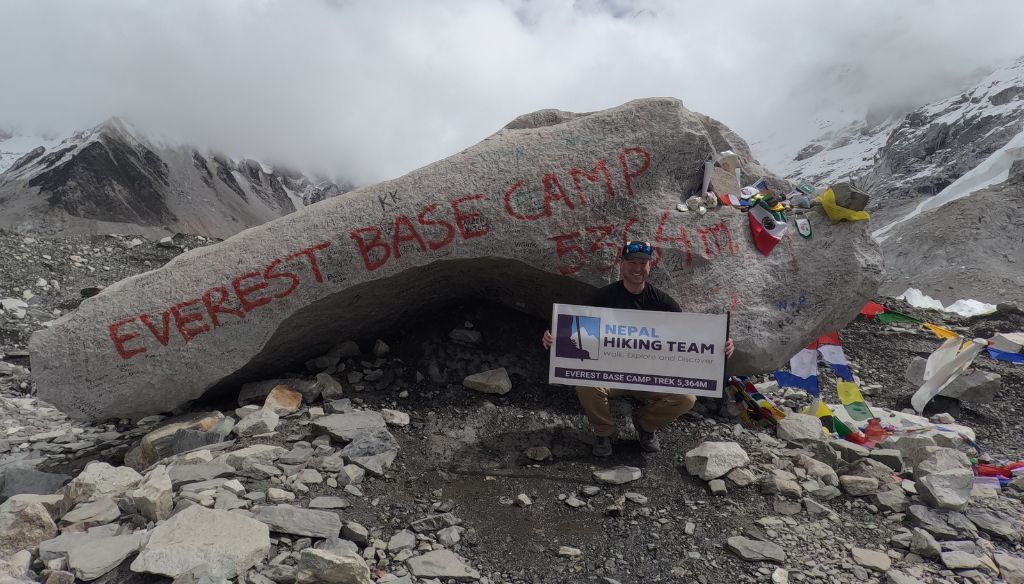 The toughest day of your whole trip is going to be the one that takes you to your destination – EBC. It is a long and grueling hike from Lobuche to Gorak Shep and finally to EBC. Add to that the return walks to Gorak Shep! Walking above the 5000-meter mark, where the oxygen level in the atmosphere is only about fifty percent or less, can be exhausting. Each step leaves you gasping for breath. Moreover, the cold air, snow, loose stones, and scree while crossing the glacier make your hike difficult.
The only way of getting to EBC without getting sick or overwhelmed is to go slowly. Take rest frequently. If you are breathless and feel your heart palpitating, you can stop for a while and calm yourself. Racing to EBC while your body is screaming for rest might do more harm than good.
Mule and Yak Caravans choking the Trail
You will be sharing the trail with pack animals which are used to transport items from Lukla to villages situated in the higher reaches. It can be unnerving at times to walk in the midst of a great herd rushing towards you from the opposite direction. Always stop and let the pack animals pass. Keep to the side of the mountain, instead of the exposed side. Don't try to pet or touch the animals.
Cold and Unpredictable Weather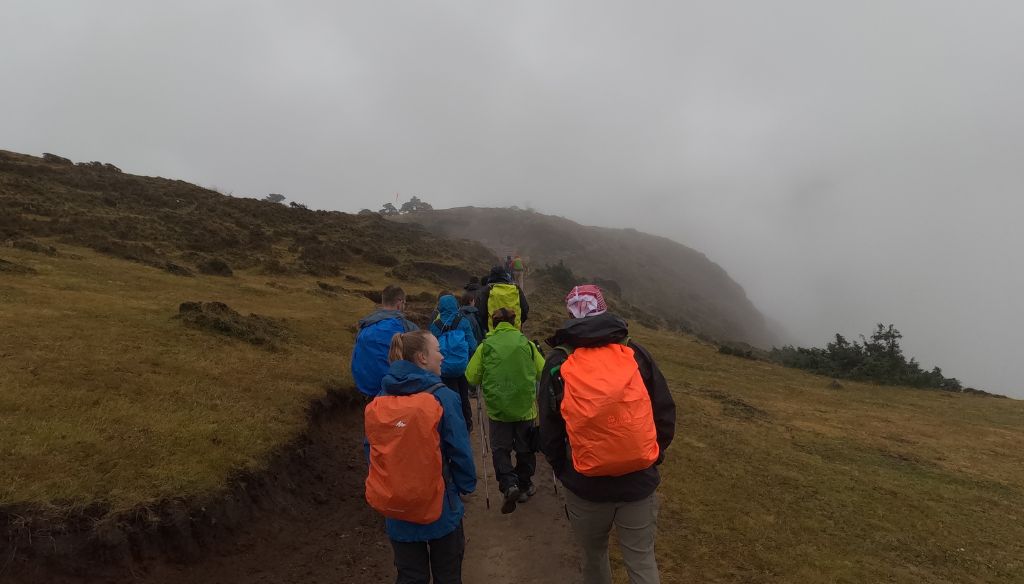 One cannot predict what the weather will be like in the mountains. One moment it would be sunny and clear, and the next minute clouds would roll in and obscure the view. Sometimes there will be precipitation and snow on the trail. It also gets quite cold during the night.
Our advice is to go fully prepared. Include items that can be used in all four seasons while packing for your trek - protective rain gear, insulated and light and airy outfits.
Conclusion
Despite all the problems one encounter on the trail, Everest Base Camp Trek remains one of the best-loved treks in the world. Trekkers make their way to Nepal from around the globe to complete this once-in-a-lifetime trekking adventure. Although utilitarian in some places, the facilities provided on the trail make the journey easier for the trekkers. Resting in a proper house, enjoying a warm meal, and sleeping in a warm bed at the end of the day beats camping outside in frigid temperatures.
Trekking to Everest Base Camp is a beautiful and memorable experience. You just have to focus on the positive aspects – gorgeous scenery, dramatic landscape, and a wonderful cultural experience - to make it to the top of the world.