It is the serenity that the ambiance of Nepal offers to its visitors. Primarily famous for its massive and tallest mountain peaks, Nepal is much more than just the mountains. The country indeed is one of the best destinations for adventure activity, but the natural and cultural vibrancy of the country is what equally appeals to most of its visitors. Henceforth, the point of this article is to outline where to visit post-COVID-19. And to highlight why people should visit Nepal post-COVID-19.
So, if you want to revive your thirst for travel post lockdown, Nepal's landscape, pleasant cultural experience, and the wilderness will undoubtedly awe you. This tiny nation with the most impressive peaks in the world will revitalize your appetite for the adrenaline rush. Likewise, to observe Nepal's raw and rich cultural authenticity, a diverse range of travelers make Nepal their destination to gain a unique traditional experience.
We know post lockdown life will be different than we have thought. Likewise, traveling will also become different. Nonetheless, even if there will be bigger conciliations, traveling should not be delayed.
We all know it will take a while before everything goes back to normal, but until travel restrictions are lifted, you can check why you should visit Nepal post lockdown.
Also, before the coronavirus outbreak happened, Nepal was listed in "2020 Travel Goals: Ten Bucket List Trips for the Next Decade" by Forbes. So, without any further ado, let's move on to the part where we explain why you should visit Nepal post-COVID-19.
The grandeur of the Himalayas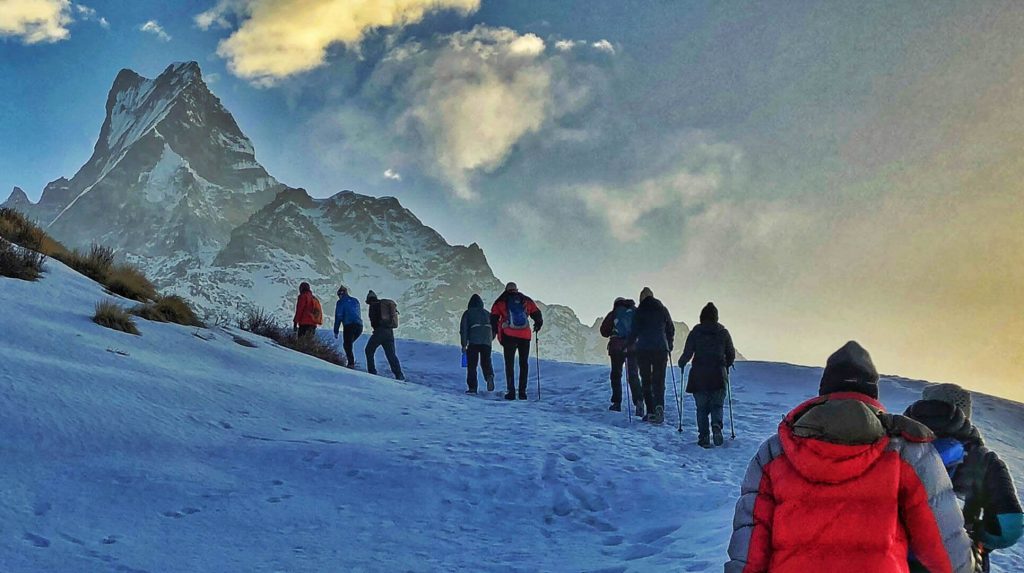 Many say the Himalayas are the essence that brings the loveliest feeling in the world. This feeling gives pure joy and great acknowledgment of the gift that nature bestowed us with. Nepal's Himalayas has been a pride and an identity in front of the global audience.
Nepal is home to the world's tallest mountain- Mount Everest (8848m), and nine other world's most incredible mountain peaks. Every year, many people choose Everest Base Camp Trek to greet the world's tallest peak. Along with that, there are many other trails in Nepal that are beautiful and exceptionally fascinating. Trekking has acted as a way of riveting the grandeur of the Himalayas.
Everest region presents an excellent opportunity to indulge in the infamous Sherpa culture, and the Annapurna region lets you rejoice in the excellent blend of lively Gurung, Thakali, and Magar culture with a mix of Mother Nature. Like that, trekking trails to Langtang, Dolpo, and Mustang let you adore the remoteness and mystical landscapes.
Historical Cities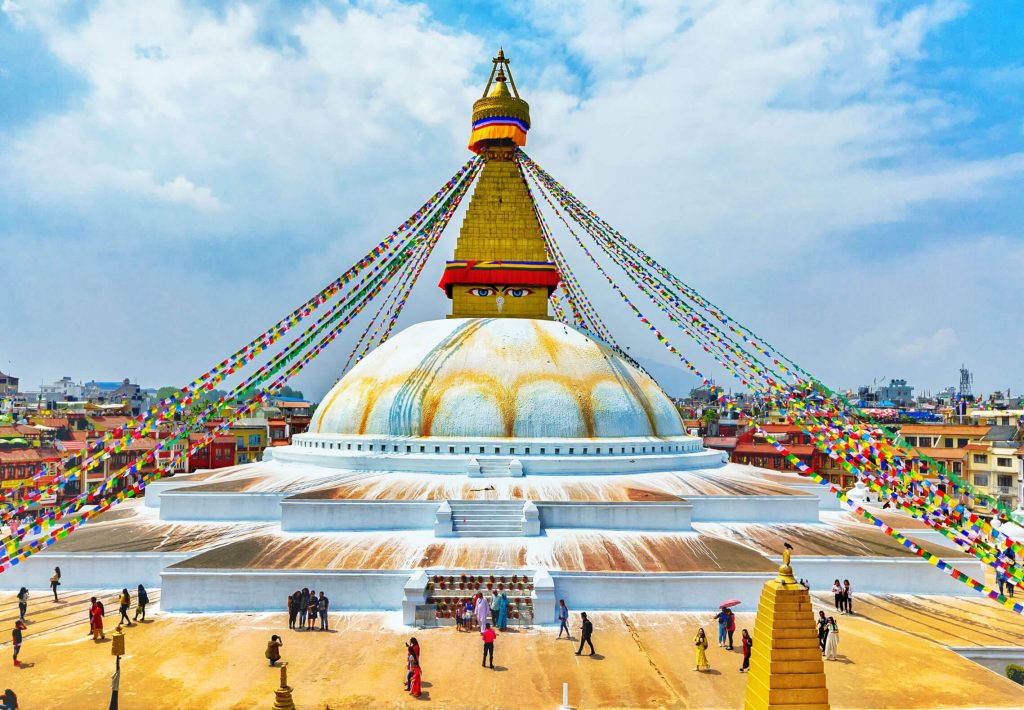 Nepal's cities are somehow linked with historical events. Before the unification of Nepal, Nepal was scattered into many small states with its monarchy. Some of the historical cities of Kathmandu are Bhaktapur, Kirtipur, Patan, Palpa, Gorkha, Bhajhang, Janakpur, and Nuwakot, Nepal. These cities allow you to check the royalties and their background.
Also, it gives you a chance to see the tattered ancient and medieval residences. Similarly, the historical cities of Nepal give you a living museum vibe. The ancient traditional arts and architecture used to build the palaces are some of the exciting parts of historical Nepal. The ancient ruins, relics, and artifacts preserved in the palace turned museum is spectacular.
Not only the historic places are there to be observed, but some forts were built during the war between Nepal and the British Army. Although these forts are in the condition ruin, it holds a special place in the Nepalese heart.
Wildlife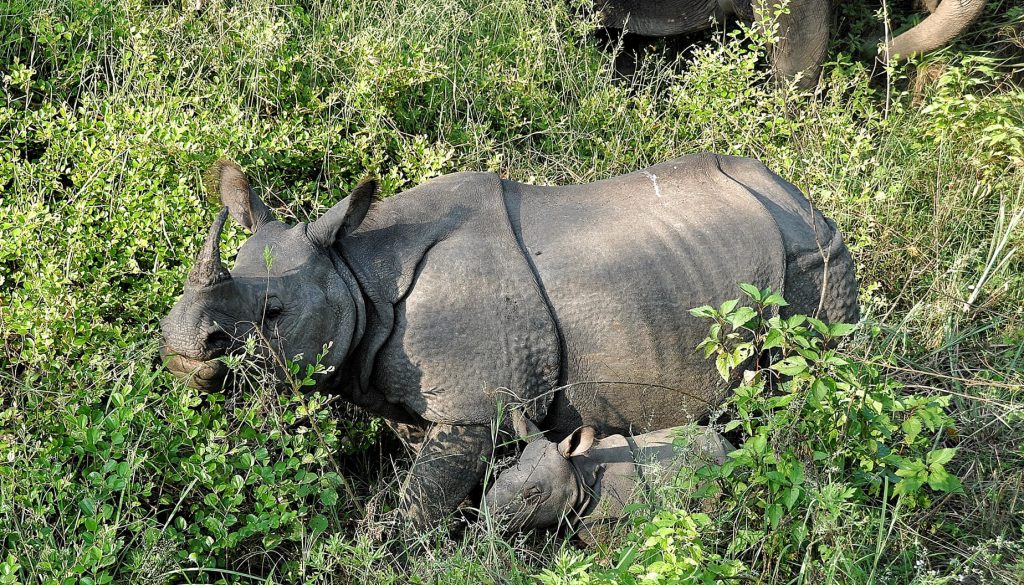 Lumber through the national parks that are stated as the heritage sites of Nepal by UNESCO and take the pleasure of fully engaging in the wilderness of Nepal. Nepal's wildlife is filled with different kinds of flora and fauna. Just like that, through different means of activities like jungle safari, jeep safari, canoeing, bird watching, and many more, you can track down the unique animals that reside in the national parks of Nepal. Moreover, it gives you a chance to take complete pleasure in your blissful nature.
Walk away from the cities that are the jungle of the tall building and get lost in the real jungles where you can relish yourself and fully rejuvenate.
Cultural Heritage
Nepal is a multicultural country with a diverse group of people. Therefore, those who yearn to get enlightened about one specific ethnic group of Nepal have to be here in Nepal. You can find everything in Nepal from monumental palaces, temples, and monasteries. Besides, the cultural heritage of Nepal is not only the historical landmarks that have stayed for a long time.
What makes the cultural heritage of Nepal more fascinating is that it is made up of many ethnic groups, and it has its culture, tradition, custom, norms, and values. And it is fascinating to learn how this tiny nation fits everything.
The Sherpa's of the Himalayas, Brahmins, Chettris, Newars, Tamang, Gurung, Magar of the hills, the Tharus, and Chaudhary of the Terai is just a symbolic picture that creates an imaginative cultural background of Nepal. Hence, when people say Nepal is much more than just about the mountains, they are talking about the rich cultural heritage of Nepal.
Lumbini- the birthplace of the Gautam Buddha
For the pilgrims, Lumbini is the sacred place in the world where the Lord Gautam Buddha was born. But this religious hub not only offers a feeling of being virtuous to its pilgrims. It offers a sense of stability, calmness, and peace. You can spot a quiet place, sit or meditate, and you will feel you have lost your sorrows and worries.
Thereupon, people looking for the peace of their mind decide to make a trip to Lumbini. Also, if you are an avid Buddhism follower, you will still be able to see the palace's state as it used to be back in medieval times. Similarly, it is beautiful to observe the place closely where the light of Asia- Gautam Buddha, was born and spent 29 years of his life before he started his journey seeking enlightenment.
Adventure Sports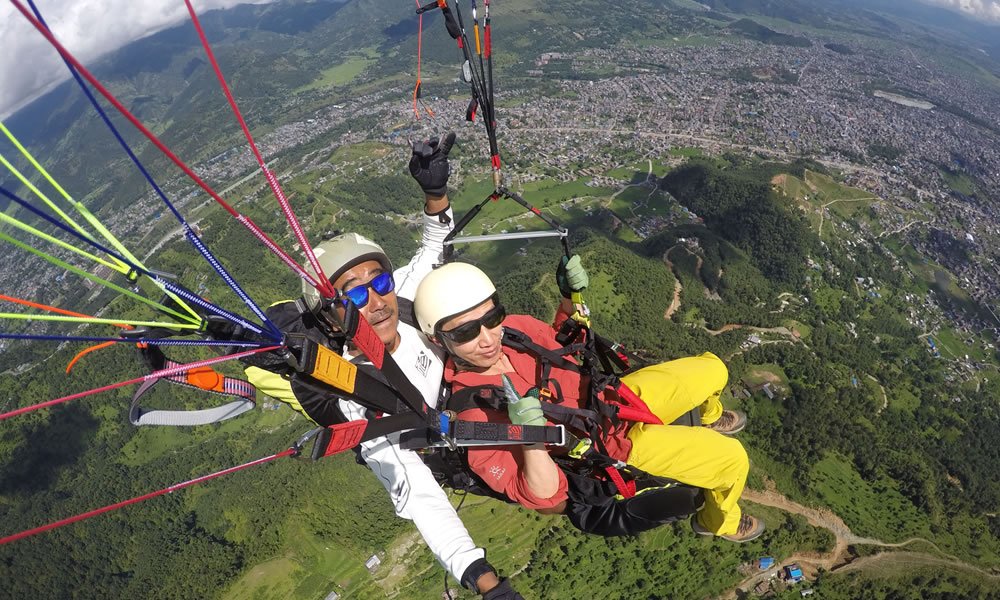 Many may think Nepal, a developing country, does not have much to offer besides the mountain scenery, natural glories, and cultural experiences. But it is false. Nepal is recognized as one of the best destinations for adventure sports. Forthwith, people who seek the exciting thrill to run through their veins make their journey toward Nepal.
Nepal offers adventure sports like Bungee Jumping- one of the highest bungee jumps in Asia, paragliding, mountain climbing, canyoning, white water rafting, mountain bike riding, and many more. One can abseil down through a series of rushing waterfalls, while others can combat the different levels of rapid water while doing river rafting in Nepal.
In the same way, one can get the thrill while gliding tandem above Pokhara valley, savoring the incredible views of the Annapurna range along with Machhapuchhre and Dhaulagiri. From peak climbing to zip-lining to mountain biking, you can do anything while in Nepal. And you can do all these adventure activities at a very reasonable price.
Festivals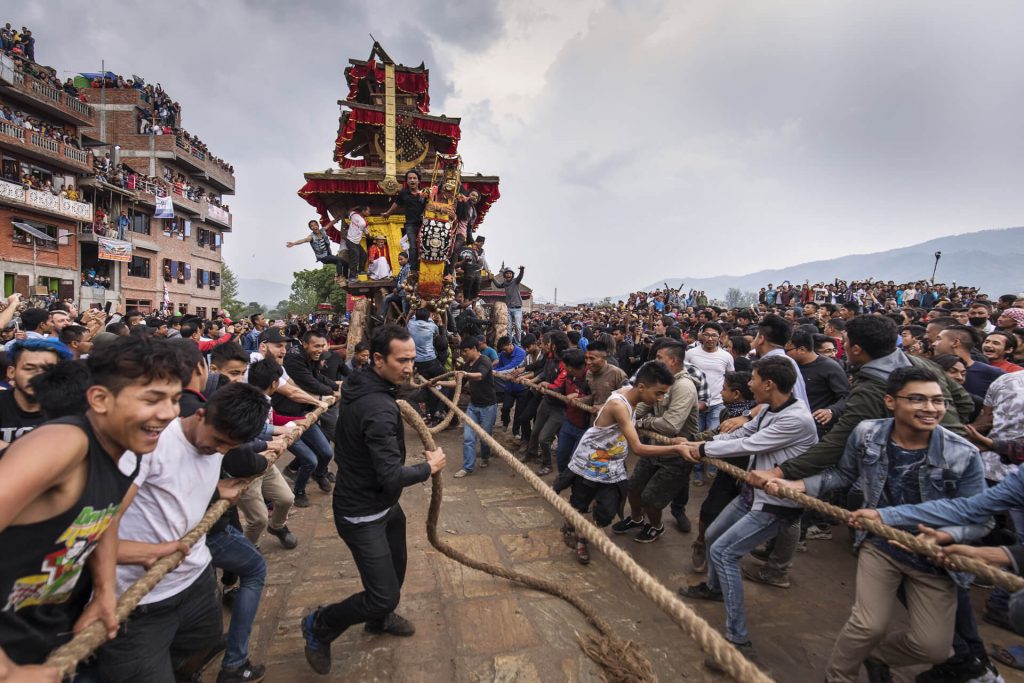 Nepal has so many spectacular festivals. From one-day street carnivals to multiple-day carnivals dedicated to Hindu gods or goddesses, you can see different types of festivals celebrated in Nepal. Nepalese festivals are filled with madness and crowds. It also includes the tallest chariots, which the people will pull from the front, back, right, and left everywhere.
Also, not to forget Lakhay - the masked dancer who is an equally important part of every festival in Nepal. Additionally, the shaman festivals, primarily celebrated in the eastern part of Nepal, are equally interesting to be part of. Nepal's festivals play a significant role in identifying ethnic groups of Nepal; therefore, it is essential for Nepalese.
Nepal also boasts its delicious Nepali cuisines. Most Nepalese cuisines have large spreads and are served on a big plate. Traditionally, Nepalese eat their food sitting on the floor. As the country is set up with diverse ethnic groups, there are varieties of choices available for the visitors which they can enjoy traditionally.
These are some delightful experiences one should not miss while in Nepal. So if you are eager to clench your thirst for traveling post-COVID- 19, do think about Nepal.
Looking for a guided trip? Travel with the right company
Furthermore, most people love to do independent traveling. But post-COVID-19, we do not particularly think that traveling independently is the safest thing. Traveling to places and staying at the hotels without knowing their safety measures is risky. Hence traveling with a professional and local team is much safer and more efficient. The local travel operators will arrange your vacation, keeping safety and hygiene the foremost priority. They are much more familiar with the situation and the preventive measures that accommodation facilitators apply. Hence, they will only use the establishments where the safety of the clients and staff is their topmost priority.
Therefore, going with the right travel agency should be one of the travelers' main concerns. Correspondingly, Nepal Hiking Team has offered excellent services to travelers for more than a decade. The company provides various travel plans for all types of travelers. And to tackle COVID-19, the company is applying health protocols and safety analysis procedures accordingly. With NHT, you are in safe hands and in for a beautiful vacation in Nepal.
And at last, traveling is such a pleasant thing to do. And we know that due to the unprecedented and ongoing impacts of the Coronavirus (COVID-19), many travel plans have been halted. But we all know there is life beyond the virus. And it is not like we cannot avoid the virus. There are various ways one can avoid getting infected and travel safely. And if you are looking to explore the other side of the world post-COVID-19, then start by visiting Nepal. After all, it is an ideal destination for all travelers to travel post-COVID-19.