Are you deciding whether to trek in the Manaslu region or not? Looking for reasons as to why you should consider choosing the Manaslu Circuit Trek? If you are someone with these questions, you have landed on the right blog.
Manaslu Circuit Trek is a booming destination attracting many trekkers lately. This region has an abundance of dense forests, beautiful landscapes, deep blue rivers, and enjoyable trekking trails. Trekkers have shared great reviews on this trek, describing it as "Fun, relaxing, enjoyable, and extraordinary." Do you want to join the Manaslu Circuit Trek as well? If yes, comment below.
In this blog, we'll give you 18 reasons why you should consider Manaslu Circuit Trek and embark on this journey immediately. We hope that by the end of this blog, you'll know everything about the Manaslu Circuit Trek and why it is getting so much attention.
Let's get started!
1. Restricted Trekking Area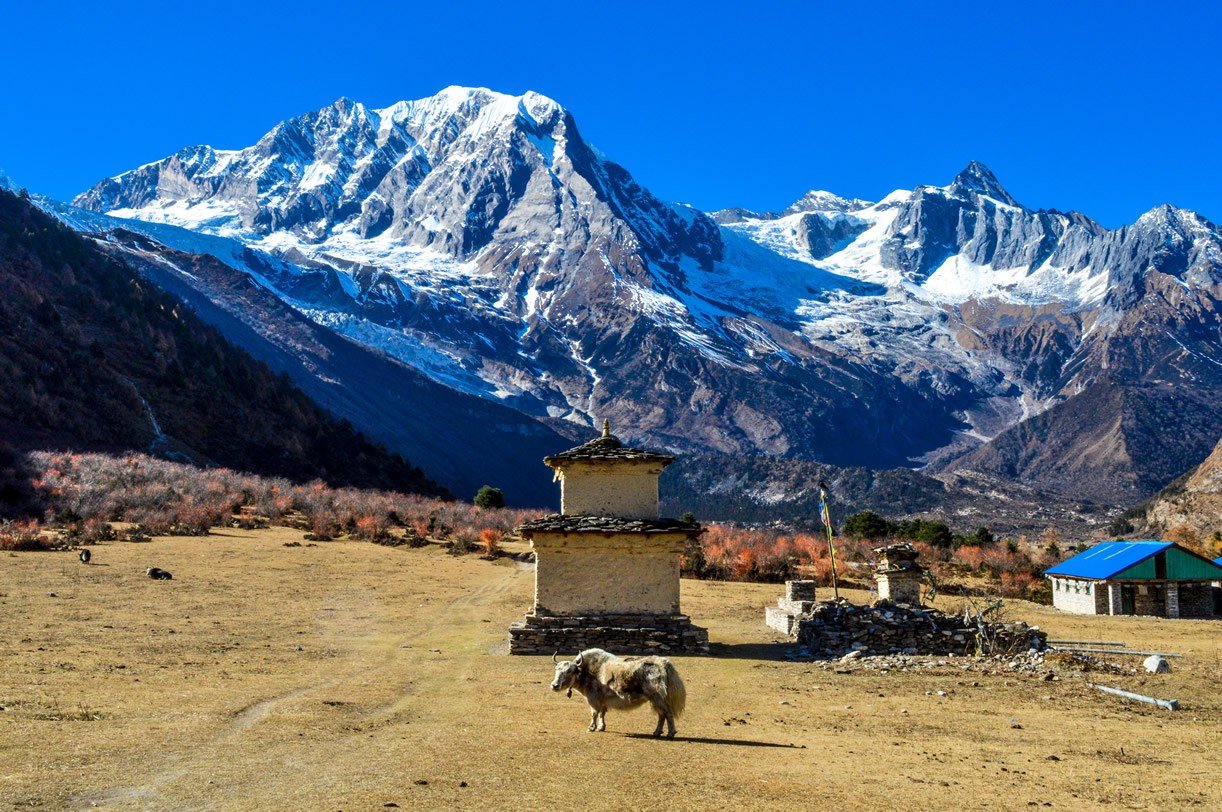 First, on the list, we've Restricted Area. Manasalu Circuit area is restricted, so visitors need a special trekking permit to enter this area. The trekking permits vary according to the different nationalities of the visitors.
In a restricted area, there will be fewer visitors, and you won't be able to see much crowd. Anyone would prefer a peaceful, silent trek rather than a crowded one.
You'll find yourself trekking with your friends or solo in Manaslu Circuit Trek without being disturbed. You can enjoy the silent trek, which is perfect for a relaxing vacation.
2. Safe Travel
While traveling to Manaslu, there are only one means of transport, i.e., land transport. You'll drive there on a jeep, private or public, depending on the vehicles you prefer.
Traveling via land is safer compared to Flights. Due to recent flight crashes, there has been a sense of worry amongst visitors to Nepal. However, one doesn't have to worry about this matter while trekking to the Manaslu region.
You can travel safely by jeep to the starting destination and start the hike without any worries.
3. Ethnic Groups
Are you someone who loves to know about one's culture, ethnic groups, and traditions? If yes, then you can grab this opportunity in Manaslu Circuit Trek.
Exploring other ethnic groups' cultures, traditions, and rituals is exciting and further upgrades your intellectual knowledge. If you decide to trek in the Manaslu Circuit region, you will get to trek and learn about different ethnic groups.
The ethnic groups that reside in those areas are Tibetan and also Magar. The route leading to the trekking destination passes through several Tibetan villages where you can interact with the local villagers and monks. Truly a fantastic experience!
4. Picturesque Mountain Views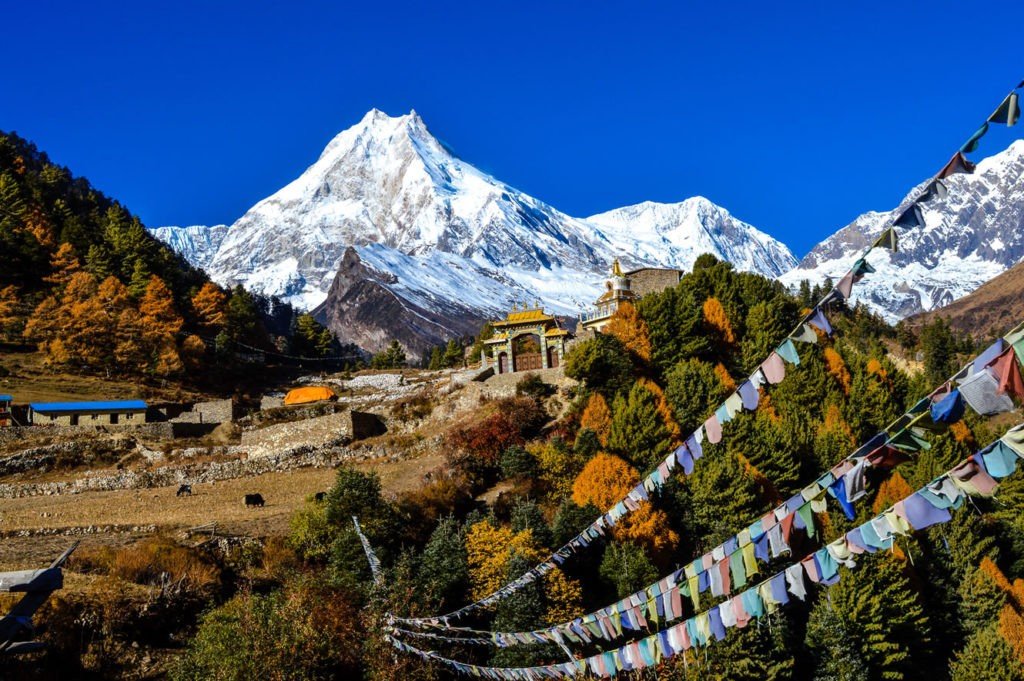 While trekking in Nepal, you are definitely awed by the majestic mountains. Likewise, while trekking in the Manaslu Circuit region, you'll witness impressive scenic mountains up close.
If you trek in the season of Spring and Autumn, you'll get clearer visibility of the mountains.
The mountains that you can see on this trek are Mt. Manaslu , Kang Guru, Annapurna II, Cheo Himal, Himlung Himal, Nemjung, and Gyaji Kang. These stunning peaks are breathtaking and pure bliss to see.
5. Comfortable Teahouses
With a rapid rise in hikers, teahouse owners have taken special consideration in upgrading their guesthouses. Now, you can find good teahouses along the routes to the Manaslu Circuit Trek.
These teahouses provide clean rooms, hygienic meals, safe drinking water, clean mattresses/bedsheets, and toilets. However, remember that these teahouses are located in an elevated area, far from the city. Therefore, the standard would not match that of a hotel in Kathmandu. The teahouses are owned mainly by villagers trying to make a living during the trekking season.
6. LarkyaLa Pass at 5,106m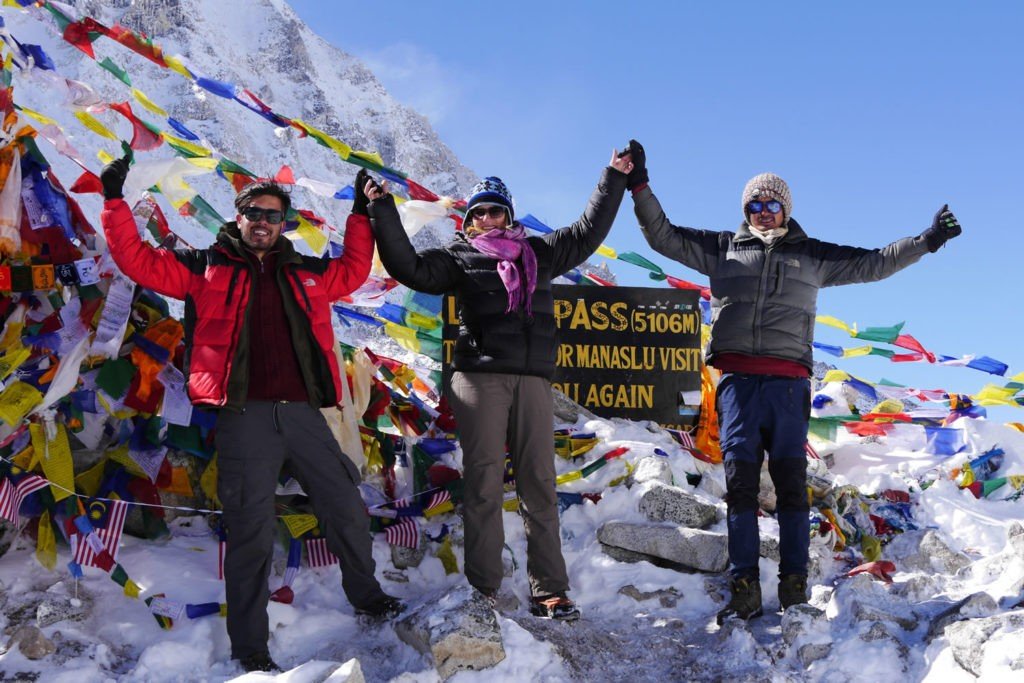 One of the most attractive highlights of Manaslu Circuit Trek is Larkya La Pass. This pass holds the title of the highest mountain pass. It is situated at 5,106 m and is the trek's highest point.
To reach this pass, you must hike from Dharmasala to Cho Chanda, followed by Larkya La Pass at the end. Although this hike is challenging, you'll be rewarded with mesmerizing views of several peaks upon reaching the top.
To name these peaks first, there is Manaslu ( 8,163m), Himlung Himal (7126 meters), Cheo Himal (6820 meters), Gyagi Kung, Kang Koru (6981 meters), and Annapurna II (7937 meters). These snow-capped mountains are beautiful and will make the hike all worth it.

7. Forested Trail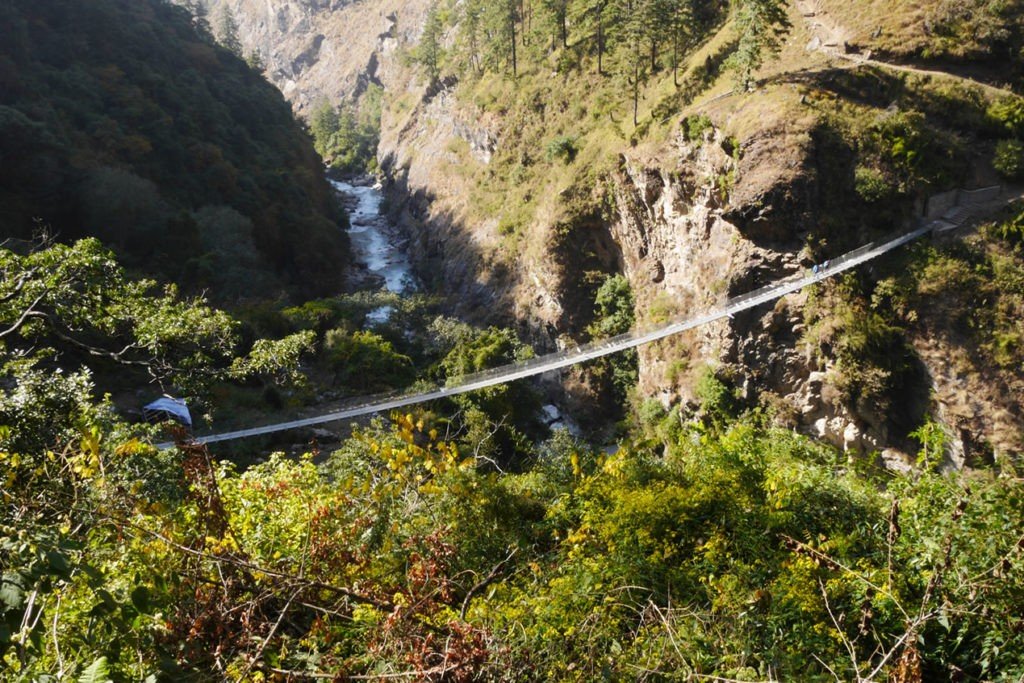 The trail you'll follow to reach your destination is covered with dense forests and different plants. According to the Ministry of Forest and Environments, approximately 2000 species of plants, 11 types of forest, and several valuable herbs exist.
If you are walking along these routes, you'll enjoy the lovely scenery of these forests and hear the birds chirping as you move on. A hike along these quiet green routes will relax your body and make you feel peaceful.
8. Animals and Birds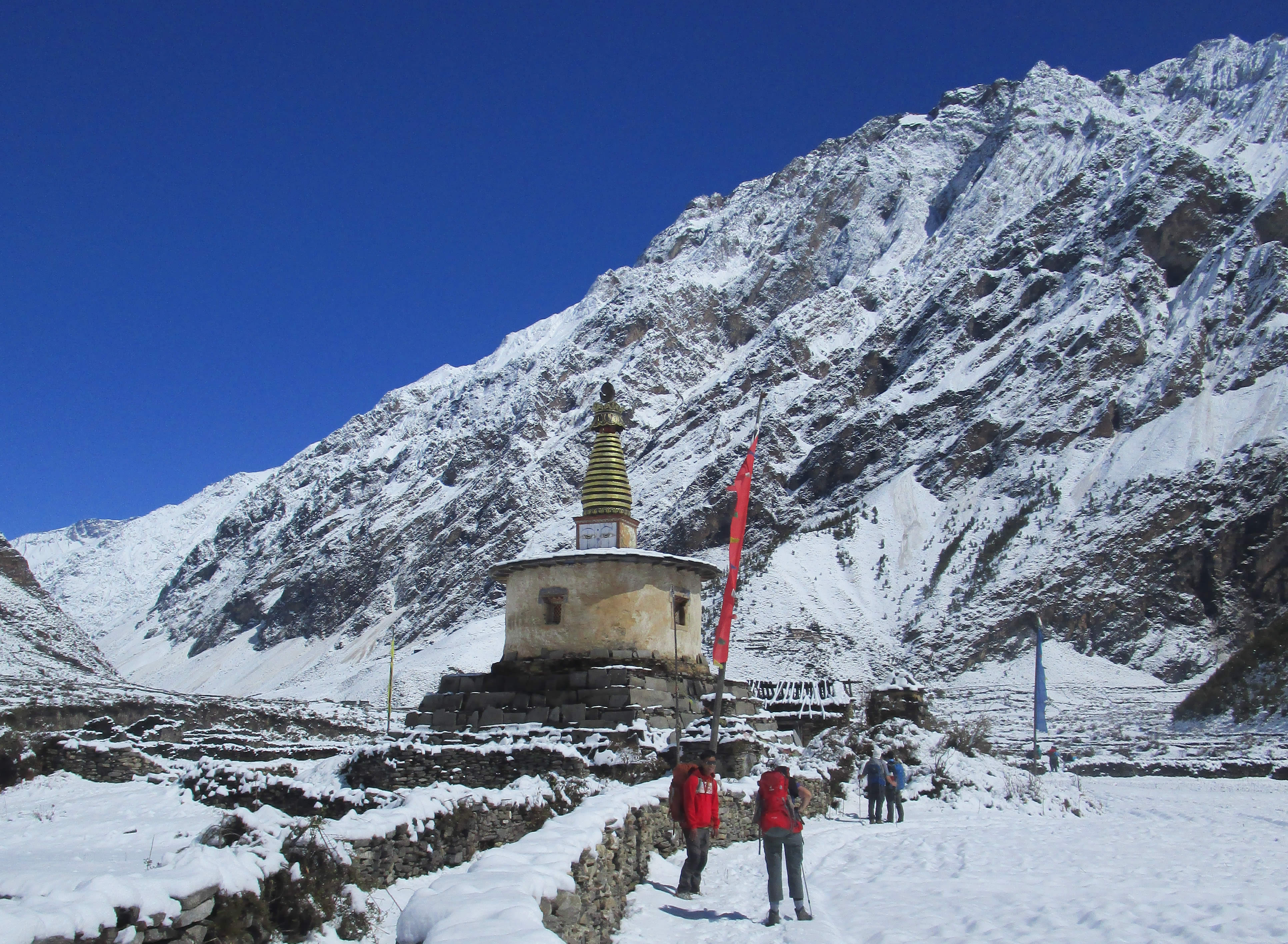 You'll surely love the Manaslu Circuit Trek if you are an animal lover. The Manaslu conservation area is home to many animals; to be precise, 33 species of mammals and 110 species of birds are found in this area.
The domestic animals used by local villagers are yaks, mules, horses, and goats. You can also look out for endangered animals like Snow leopards and blue Marmot.
In addition to this, the region also shelters the Himalayan Tahr, Himalayan marmot, and Pika, among other exotic animals.
9. Numerous Monasteries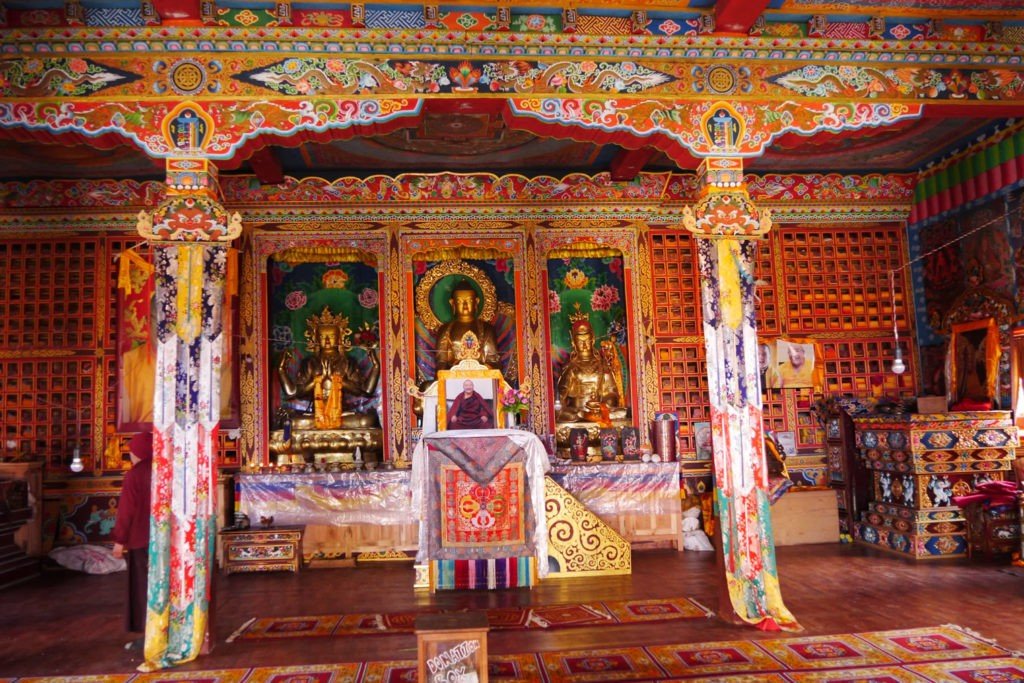 Another great reason why you should consider the Manaslu Circuit Trek is due to its monasteries and stupas. This region is home to several monks, teachers, and students.
You can visit these monasteries, interact with monks, and click pictures with the children. If you get enough time, you can sit with them in the evening prayer time and pray with them.
If you love exploring Buddhism and its rituals, you will love this trip.
10. Mani Walls and Prayer Wheels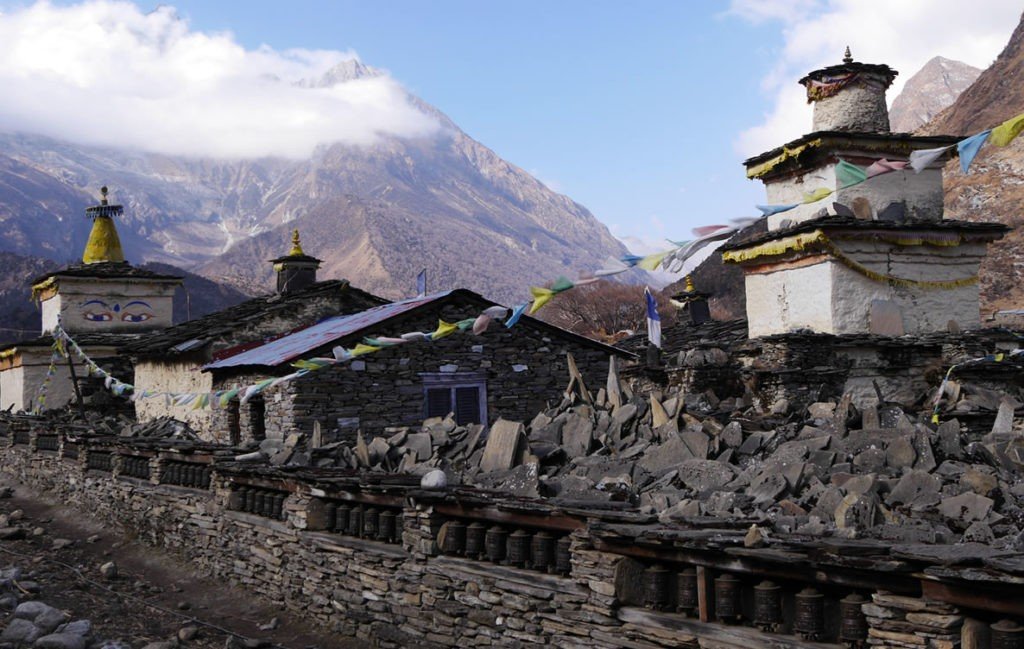 If you admire architectural features and love Buddhism's artwork, you will be awed by this trip.
While hiking in the Manaslu region, you'll see many prayer wheels and mani walls beautifully carved with Buddhist scriptures. They are beautiful and very appealing to the viewer's eyes.
11. Birendra Taal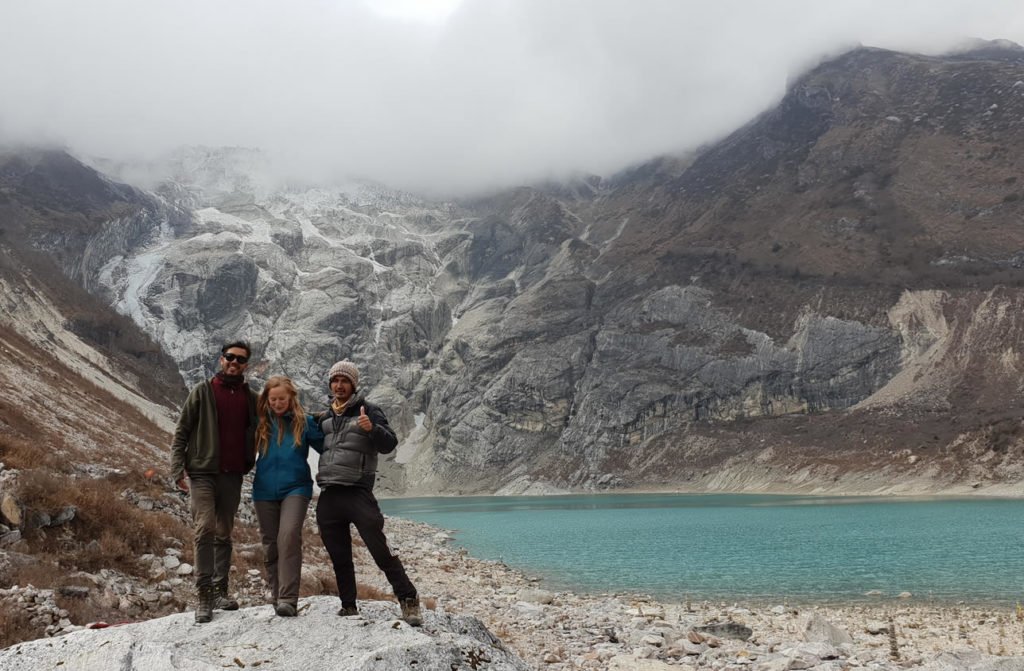 Birendra Taal, located in the Manaslu glacier, is one of the highlights of the Manaslu trip.
On your acclimatization day at Samagaun, you can visit this freshwater lake with your team.
The lake's turquoise waters nestle in the shadows of the gigantic Manaslu Himal (8152m) and provide a remarkable sense
12. Rocky Landscapes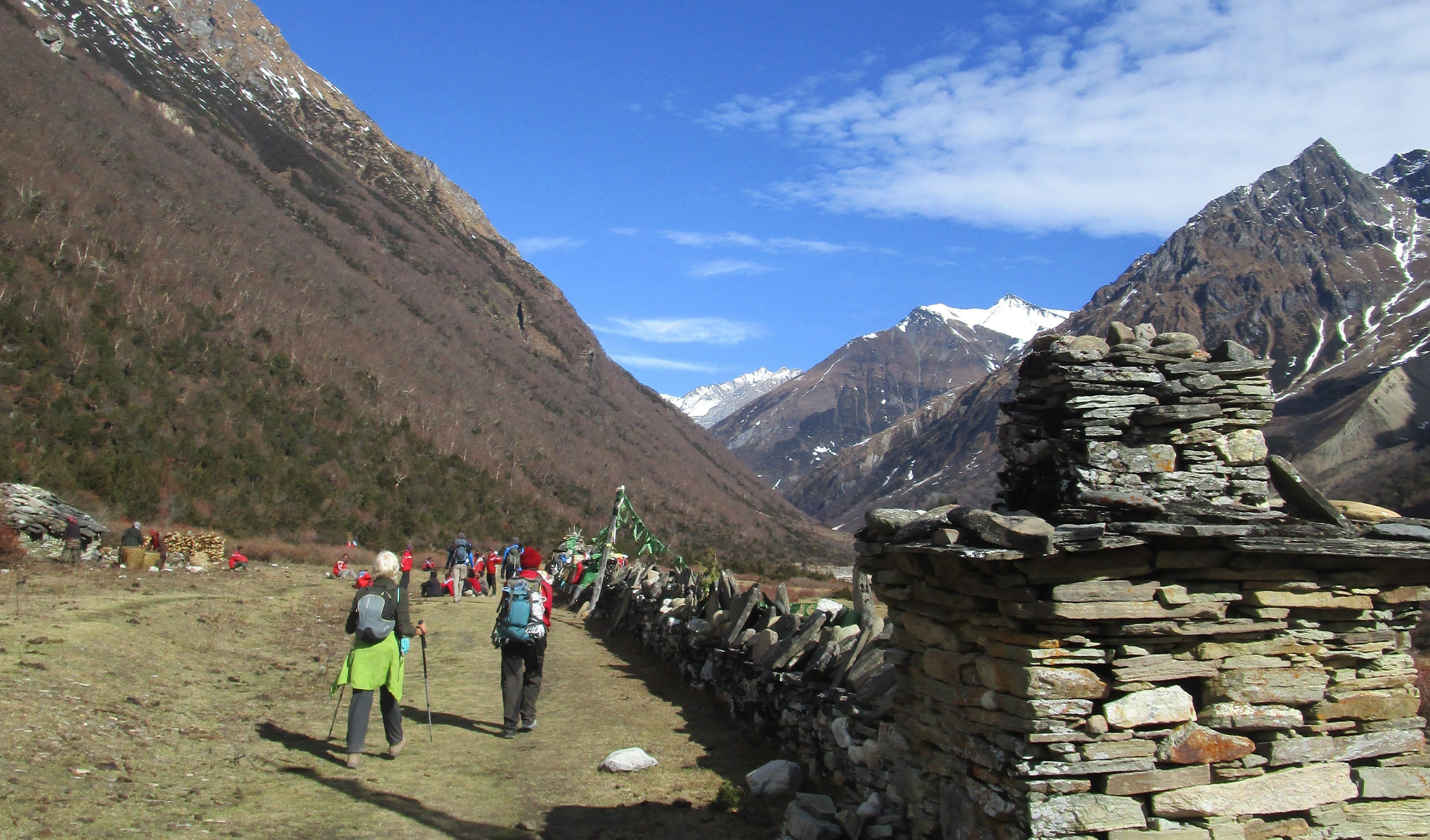 One can witness captivating landscapes while hiking along the routes of Manaslu Circuit Trek. The landscape changes as you gradually move uphill and move forward to your destination leading to the Manaslu Base Camp.
From your starting point, you'll walk along banks of rivers, and forests, then slowly transition to rocky terrains and snowy glaciers.
13. Remote Villages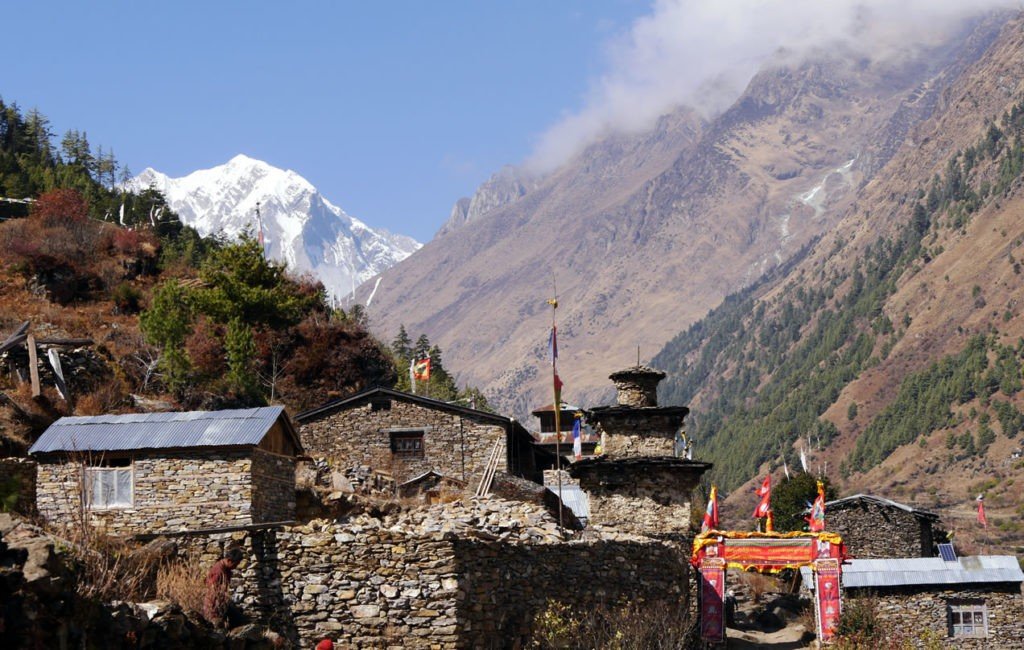 When you hike along the Manaslu Circuit Trek, you'll pass several villages home to mainly Tibetan origins. These villages are simple, and you'll see tiny houses made of bricks, rocks, and wood in some places.
You'll see their lifestyle and how they survive in those hill regions. It will be an eye opener if you hike with your kids. They'll get to see the village way of living.
14. Mighty Rivers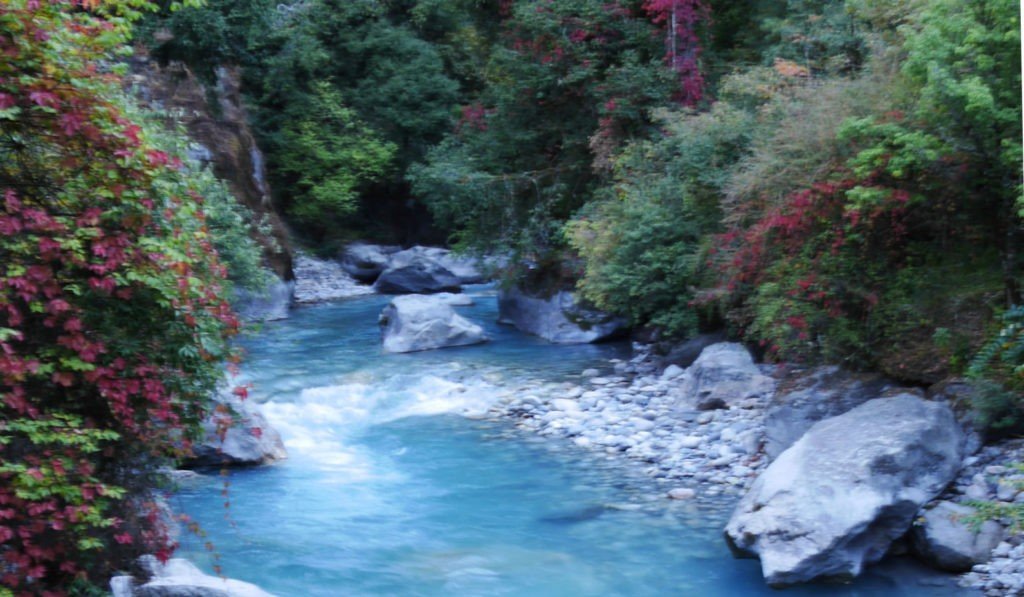 Walk along the banks of mighty rivers like Budhi Gandaki, Soti Khola, and Maccha Khola in the Manaslu Circuit Trek. The sounds of the river gushing against the rocks will also be soothing and therapeutic. Cross high bridges and take beautiful pictures while hiking in the beautiful region of Manaslu.
15. Visit Manaslu Base Camp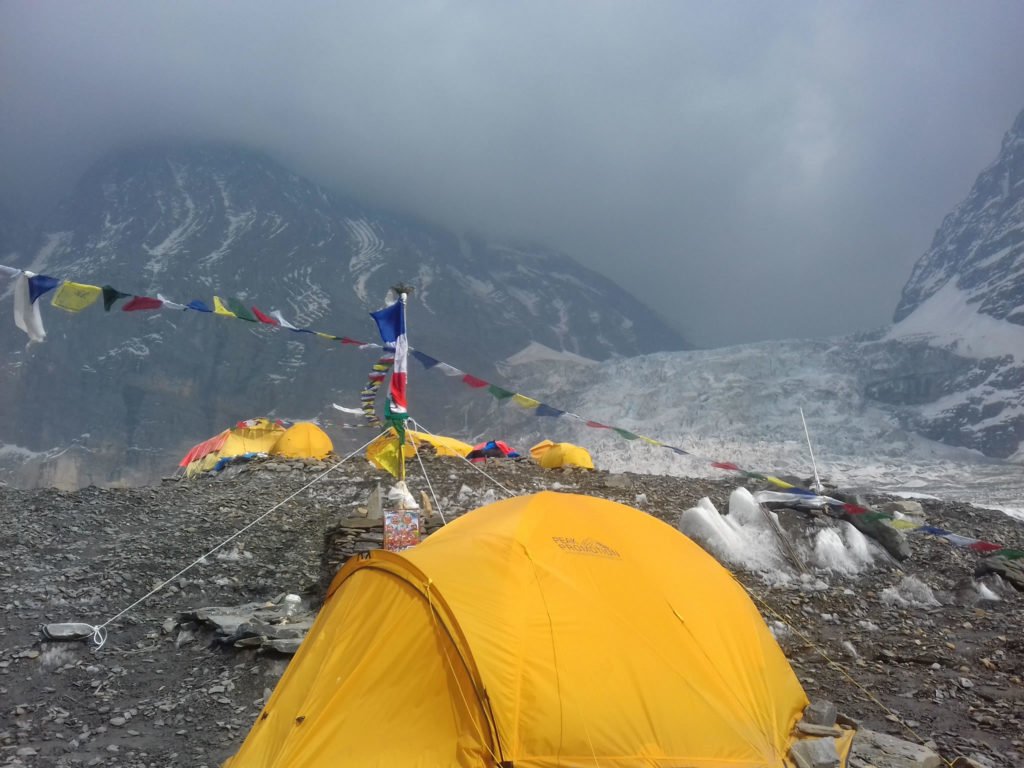 The Manaslu Base Camp's leading destination is the following reason you should consider trekking to the Manaslu Circuit Trek. The Manaslu (8,163m) is the eighth highest peak in the world, and reaching the base of the 8th highest peak is truly wondrous, isn't it?
The hike to the base camp is easy, after a 7-8 hike from Samagaun, a village in the Manaslu region. Upon reaching the base camp, you'll be amazed by the scenery view bestowed in front of you.
From the Manaslu Base Camp, you can see majestic mountains like Ganesh Himal II (7118m), Sringi Himal (7161m), Syala Himal (6235m), Himalchuli (7893m), Himlung Himal (7126m), and Simnang Himal (6251m) awaits you.
16. Side trip to Tsum Valley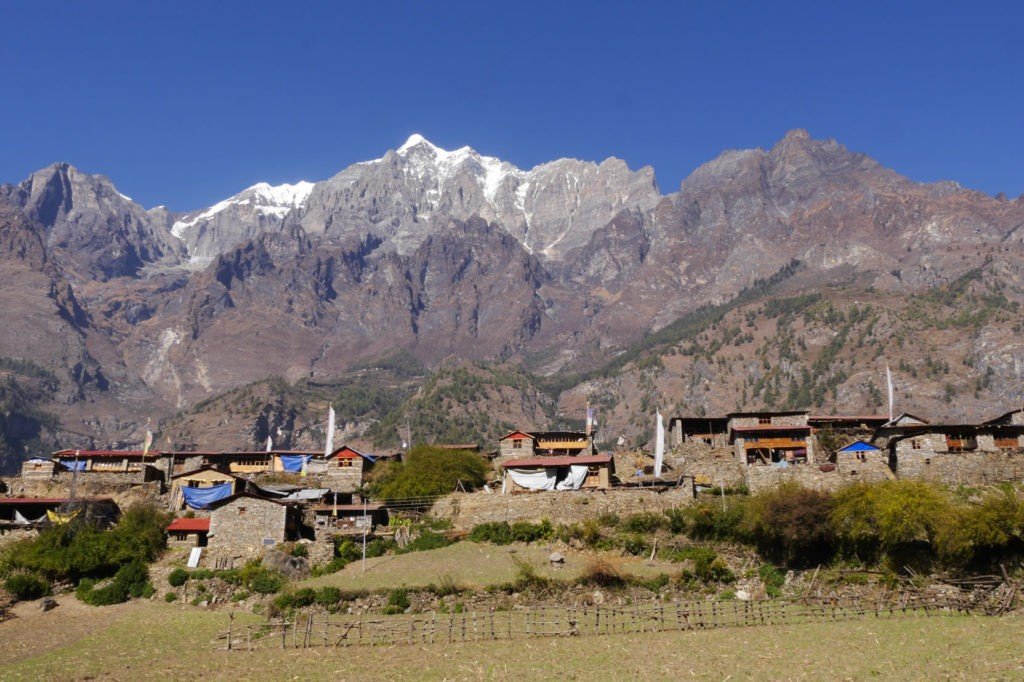 There is always much more to explore; the same goes for a trip to Tsum Valley. The Tsum Valley is a beautiful valley that is isolated and remote. The trail passing this area is filled with thick woods of rhododendron, pines, and horde cascades.
This wonderful valley has significant importance to Buddhists. It is regarded as a sacred pilgrimage valley with many monasteries and stupas. You'll be mesmerized by its rich culture, tradition, and the settlements of the Tibetan groups living there.
If you want to know more about the Manaslu Circuit with Tsu Valley Trek, you can do so here. It is a 20-days trek.
17. Fewer Travelers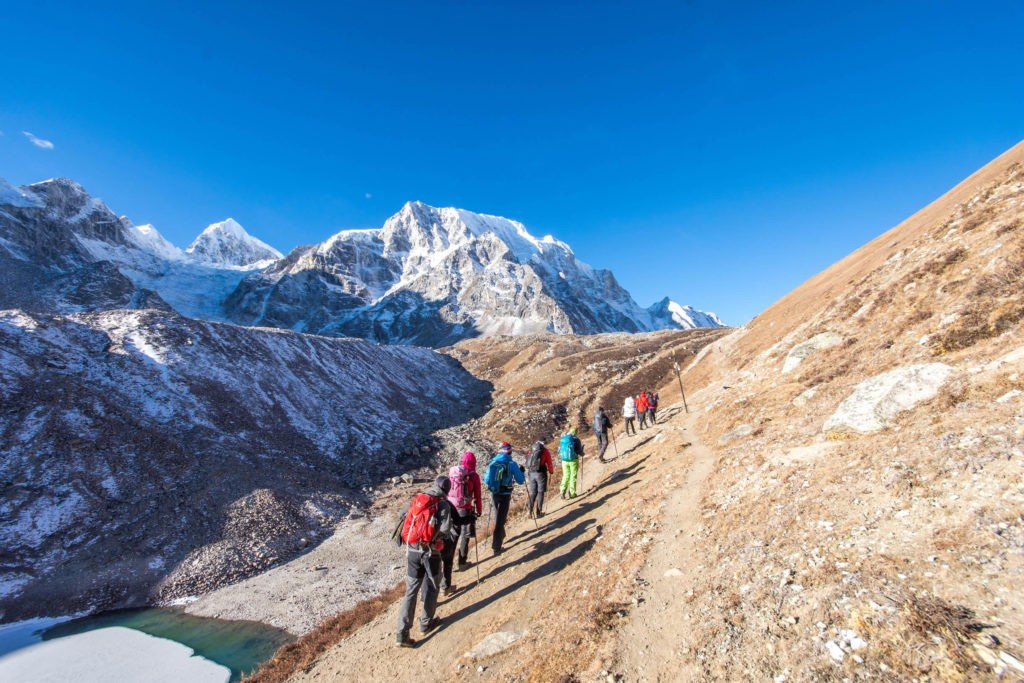 As mentioned earlier, the Manaslu Circuit Trek lies in an off-beaten area. This is a restricted area, so there are very few travelers in this region. The beauty of this region is yet unexplored as the visitors are now well known for this area.
Therefore, while hiking in this area, you'll find yourself surrounded by a few trekkers, porters, cattle, and yaks—very much suitable for trekkers who prefer a trekking route with a quieter route with very few people.
You can also choose to trek alone or with your friends or family. On this trek, you'll get that chance to enjoy the trekking fully.
18. Trek extension to Annapurna
The Manaslu Circuit Trek doesn't end abruptly, just like that. Trekkers can seek more adventure by extending their trip to the Annapurna region. An extension to the Annapurna can be a good option for adventurers thirsty for more.
We would recommend the trek to the Annapurna Circuit. This trek is top-rated, where you can experience a vibrant culture and different natural features. The Annapurna Circuit Trek will take you to the amazing Manang Valley, high Thorong La Pass, holy Muktinath, Kali Gandaki Gorge, and Jomson. There is much more that this trek offers, which you need to go and experience for yourself.
Manaslu Circuit Trek Video
Okay, we've written all the reasons why you should embark on this trek, right? But, if you are someone who loves watching videos and seeing the scenery with your own eyes, we've something for you.
Here is a video showing the highlights of the Manaslu Circuit Trek. Comment, share, and let us know which part you liked the most.