One might wonder how they can spend their seven days in Nepal. There are so many possibilities to see and explore and so many places with their unique aspirations. There are shining mountains, vast green plains, deep valleys, and traditional villages to travel to while in Nepal. It cannot be easy to fit all these features in a 7-day journey in Nepal. But no worries, we have formulated various seven days in Nepal itineraries for travelers who wish to accumulate all Nepal's best features in their 1-week journey.
Please check our top 5 best itineraries for seven days in Nepal:
Annapurna Poon Hill Trek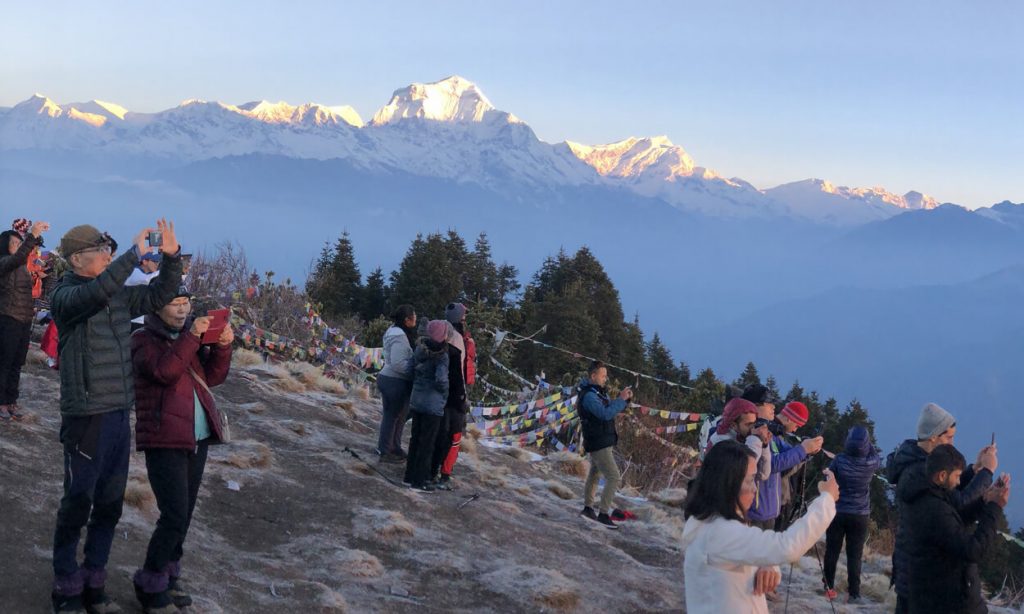 Annapurna Poon Hill Trek is one of Nepal's classic and loved treks that grants travelers an opportunity to experience all the best highlights of Nepal within a week. This week-long journey entails traversing through rural villages, witnessing the majestic panoramic views of the Annapurna massif, and a chance to engulf the rustic and traditional life of people residing in the hilly areas. The trek route is inhabited by various ethnic groups such as Brahmin, Gurung, Magar, Chhetri, etc.
Hence, while traversing these trails, one will see different faces of people and their rural lifestyles. Similarly, the journey takes you to the famous vantage point called Poon Hill for the splendid view of the Annapurna's. The vantage point is also renowned for sighting the breathtaking sunrise and sunset views amidst the Annapurna massif. The trek follows the lush forest and terraced farmlands, where you will see farmers working in their fields. The path sometimes goes through steep hills and sometimes goes through off the beaten road. All in all, it is a perfect itinerary to spend seven days in Nepal for a rewarding vacation.
Everest Short Trek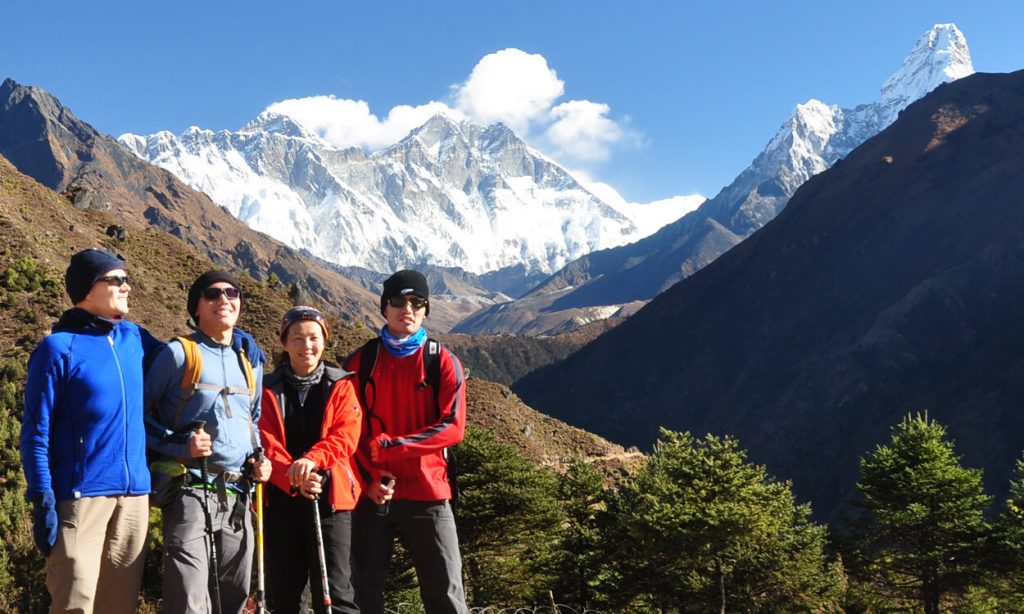 Everest Short Trek takes you to the majestic land of Mount Everest. Mt. Everest is one of Nepal's favored destinations for trekking, and one might think a week-long stay won't be enough for a complete experience. The itinerary for Everest Short Trek has essentially comprised all the major highlights of the beautiful region so that travelers won't feel anything is left out when their journey ends. From hiking through the lush green vegetation and sparsely spread Sherpa settlements, the journey is full of breathtaking views of Everest and other adjoining mountains.
Short Everest trek is a perfect journey for those who wish to taste Everest's charm without losing much time. It is a beautiful trek that contains all the remarkable aspects of the region. Like any other trek in Everest, the journey starts with an exciting flight to Lukla and follows hiking through the river banks, crossing suspension bridges, and passing charming Sherpa towns. Overall, you will spend your seven days in Nepal exploring splendid views and experiencing unique Sherpa culture.
Mardi Himal Trek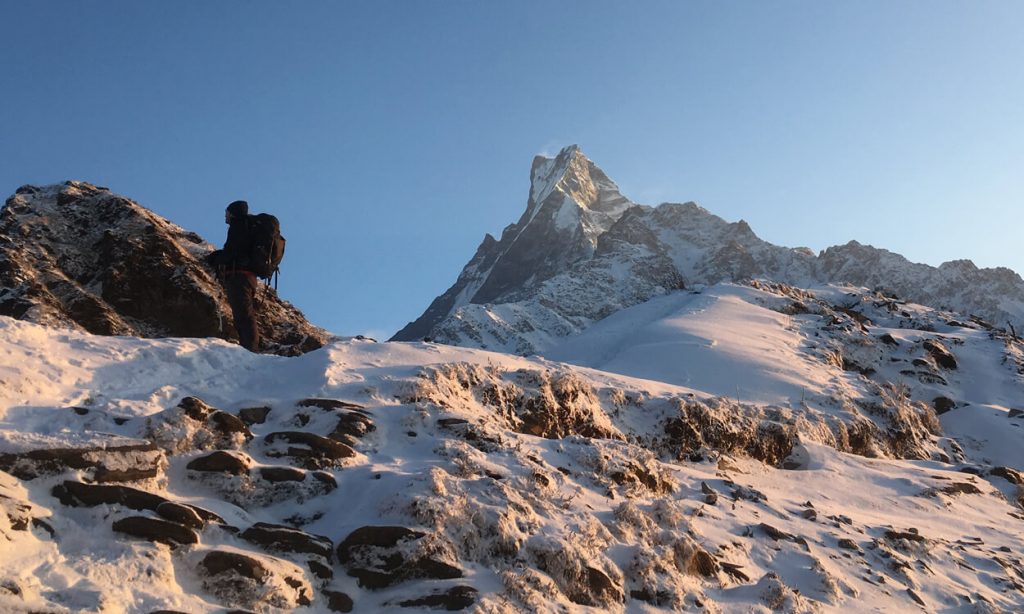 This newly opened trek is already a favorite amongst the trekkers for the experience of trekking in Nepal. The Mardi Himal Trek takes you through an excursion around Nepal's rich backwoods, rural communities and grants you various scenes of Annapurna, Machhapuchhre Mountains, and its neighboring peaks. The journey also cruises through the river cut gorges and requires travelers to cross many suspension bridges and bamboo bridges. The journey is a tranquil trekking experience with fewer tourists en route; hence, resplendence ambiances in the remote mountain await you. For seven days in Nepal, you can enjoy the raw luxury of the people's natural beauty and rich traditions on this journey.
Helambu Trek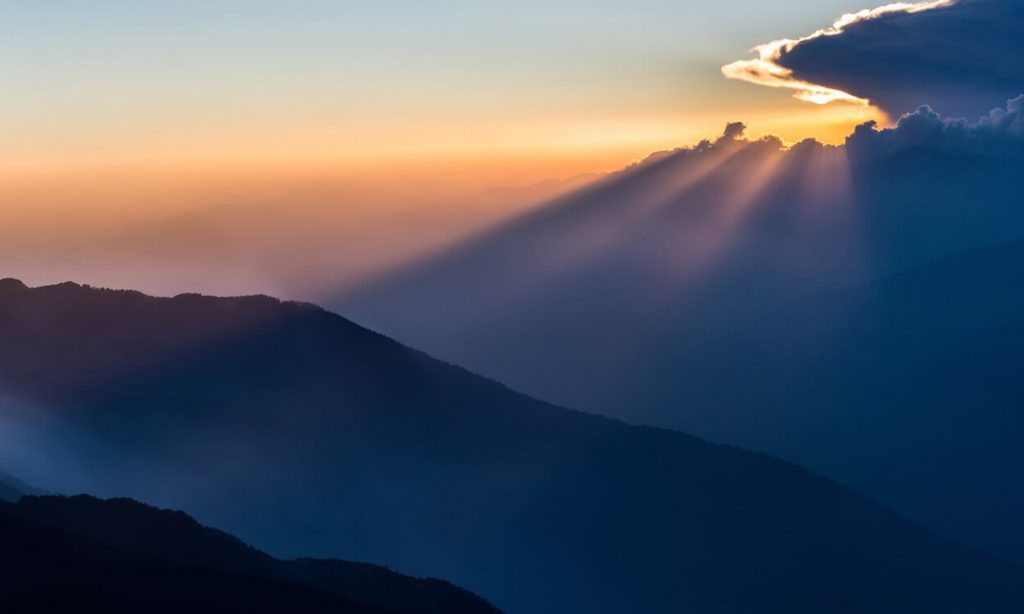 The Helambu trek is full of enriching highlights. Travelers can enjoy the diverse natural beauty and soothing climate of the Helambu village in this short yet transcending journey. The valley is mainly inhabited by the Sherpa community, so that one can expect lots of interactions. Similarly, this journey passes through a lush rhododendron forest and the piqued farmlands that will elevate your trekking experience. It is a compelling journey filled with cultural explorations at the same time, encounters with Mother Nature. It is a fitting journey for travelers with seven days in Nepal to explore the remote Himalayan villages settled on the giant peaks' lap.
Langtang valley Heli Trek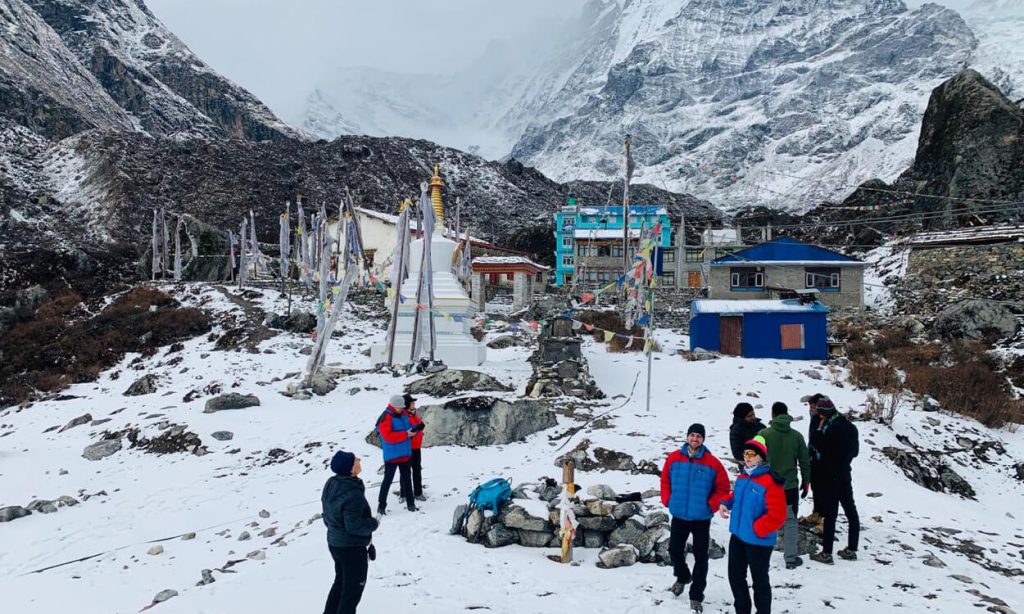 Travelers who opt for this journey are blessed with the diverse cultures and the majestic landscape views this valley possesses. The valley that shelters many glacial lakes is the perfect destination for a quick escape in Nepal's northern side. In a matter of 7 days, travelers will get to reacquaint with Mother Nature, the breathtaking sight of the mountains, the vibrant Tamang communities, and get to have an insight into their life. In brief, it is a perfect rendition of a trip that includes cultural and natural aspects of the country.
Moreover, the Langtang valley Heli trek also grants you an experience of doing off the beaten trek in Nepal. And that offers an exhilarating feeling of adventure. Overall, the region provides the best experience mountain experience for those looking to indulge in the tranquility of Nepal's natural atmosphere.
Travelers can decide for any treks to spend their splendid seven days in Nepal. All the excursions are worthwhile and comprise all the best features of Nepal. From experiencing diverse cultures to capturing the mighty Himalayas' sights, all the listed journey offers a unique thrill to the voyagers. There are several other destinations in Nepal where travelers can enjoy their precious seven days without missing any highlights of Nepal. Travelers can contact our support team for more information about the travel itinerary. It is your vacation, so it will be even more enchanting if you are preparing it yourself.