Nepal is a country of immense natural and Himalayan beauty. It is home to some of the tallest mountain peaks in the world. The cultural riches of Nepal are also quite diverse and extremely wonderful. The decorum of Nepal's culture spills out into various art forms as well, like the architecture, the festivals and the practices and costumes of the people. It is a wonderful holiday destination. While visiting Nepal, you not only get the experience of a lifetime, but also unforgettable memories of marvelous Himalayan landscapes.
After all, Nepal is considered the number one trekking destination in the world. People from all around the globe visit Nepal to do treks and hikes in the gorgeous Himalayan countryside. If you are wondering about visiting Nepal for your holidays, then take a look at the 7 reasons why you should definitely hire trekking agency in Nepal to help you organize your trip!
However, it is best to be careful while choosing trekking agencies. There are numerous trekking companies that are not registered with government organizations. Thus, hiring such companies can present threats and problems to you while trekking. That is why, you should always choose the trekking agencies that are registered with the Nepal Government and have a valid license from government bodies like Nepal Tourism Board, Trekkers Association in Nepal, Nepal Mountaineering Association and Nepal Rastra Bank, etc. In case, you book your trip with any fake companies, you may face problems like difficulty in obtaining permits and other services. Thus, always make sure that you hire trekking agency in Nepal which has clearance in all of the alerts mentioned.
Advantages for First Timers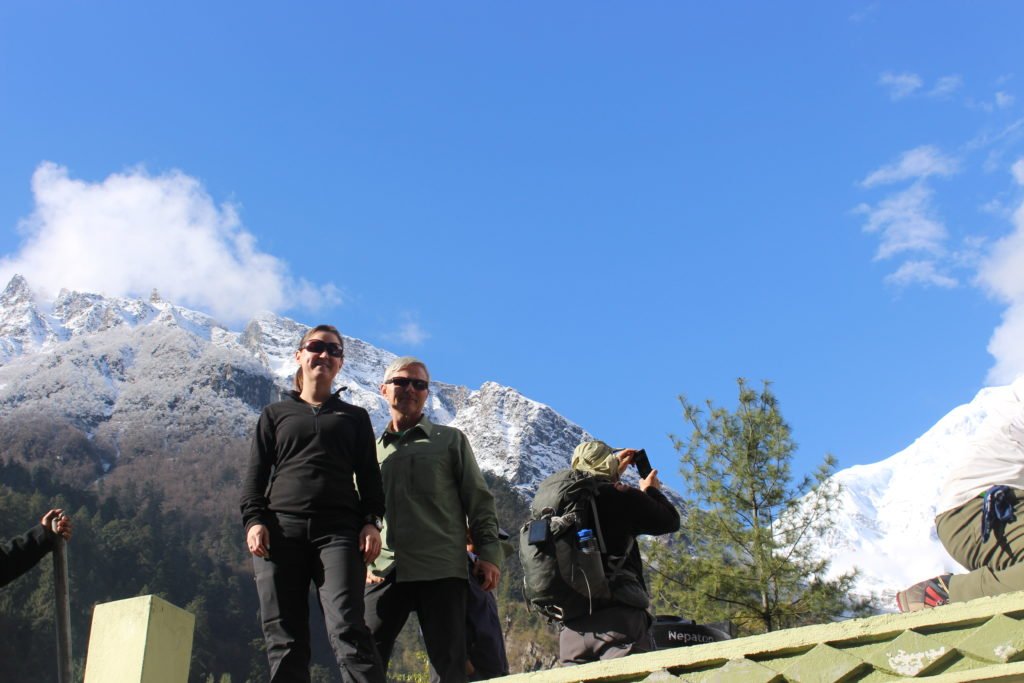 Visiting a foreign place anywhere can be a daunting task. After all, being in the midst of the unknown and potentially peculiar new environment can get you a little anxious, especially if you are travelling solo. As such, for you to hire trekking agency in Nepal, especially if it is your first time visiting the country, can have many advantages. Good trekking agencies in Nepal make sure that you get the best help and services while travelling to Nepal. By going with a good trekking agency, you will make sure that you understand the culture of Nepal and are able to effectively communicate. Trekking agencies also reduce the hassle of dealing with the new and the unknown, greatly reducing the chances of getting scammed. You can also adjust better and more comfortably if you hire trekking agency in Nepal.
Hassle-free experience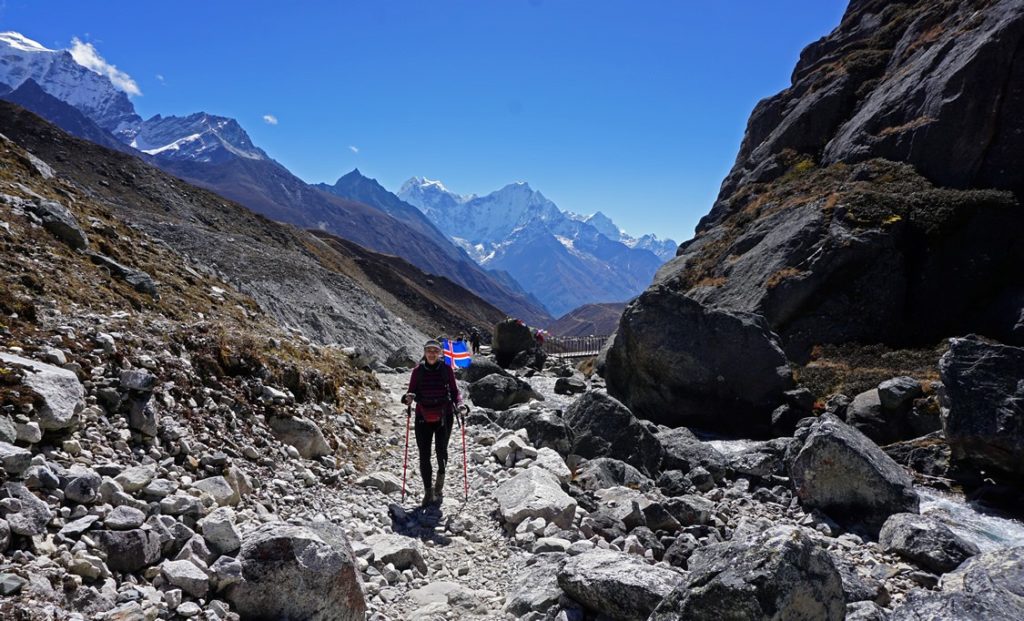 Travelling with a trekking agency in Nepal is comparatively more hassle-free than traveling without. If you hire trekking agency in Nepal, you will not only save time, but will also be spared the frustration of having to deal with various hurdles. Travelling on your own presents you the burden of having to deal with each hurdle by your own, and sometimes, that in itself can be overwhelming, especially for first-time Nepal visitors. But a good trekking agency will make sure that all of the hurdles of travelling to Nepal, like attaining permits, arranging the accommodations and the transportation and also visiting the best sites are all taken care of. It gives you more room to be free and not worry about extra problems. You will be freer to spend your time in Nepal doing sightseeing or enjoying yourself rather than running around trying to get permits or arranging accommodations. Furthermore, a good trekking agency will provide you with an English-speaking guide, and even porters while trekking in the mountains. It is always reassuring to have a companion who knows their way around a new place than venturing into the remote trekking locations of Nepal on your own. Moreover, if you hire trekking agency in Nepal then they will also take care of your internal flights in case of any delays or cancellations.
Obtain permits easily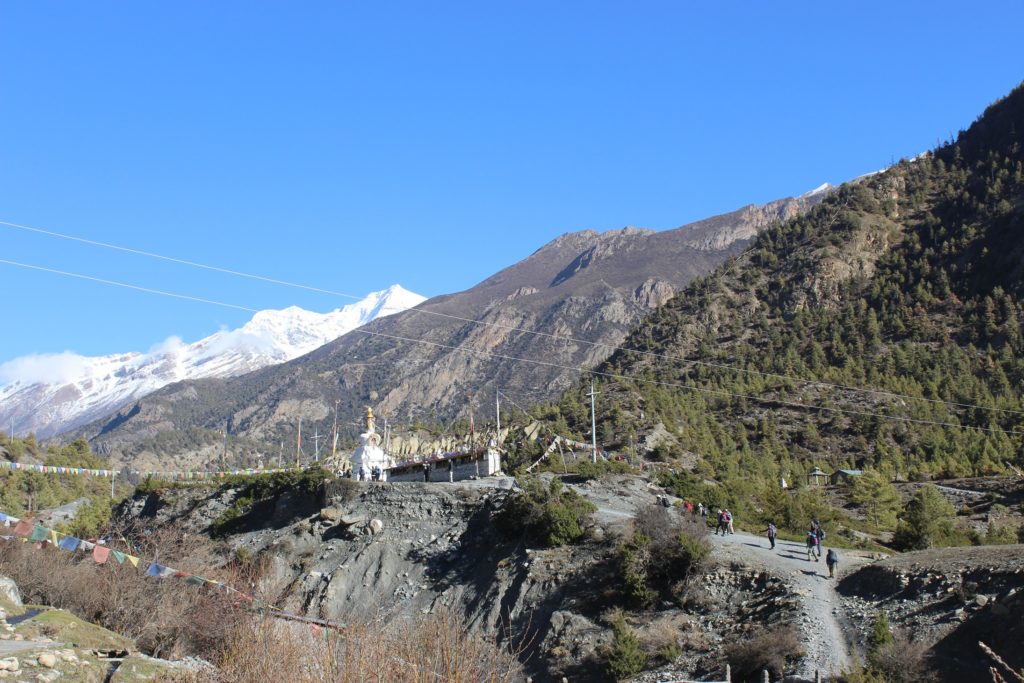 The process of getting a permit of any kind from the offices in Nepal, more often than not, is a slow process. It can be a time-consuming task. Thus, when you hire trekking agency in Nepal, the agency will take care of this. That way, you can save your time in Nepal and enjoy other travel-related activities rather than wait in the office. The trekking agency will also arrange for the tea-houses, the required and necessary permits at various places and also will take care of the necessary documents without you having to do it all by yourself.
You get better security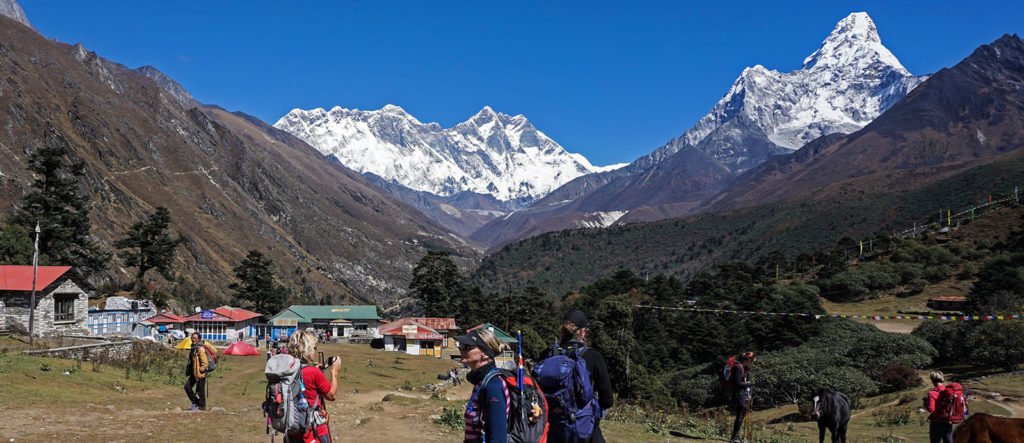 As mentioned, it is better to have a trusted companion/friend in a foreign land. In Nepal, your trekking agency will play the role of that companion. Local travel agencies who have been operating in the field for long time definitely know about the safest routes. They can help you safely navigate your way throughout your journey. Travel agency will make you aware of various possible dangers and help you stay away from such hazards. Especially in the remote mountains, it is best to be in the care of professionals. If you hire trekking agency in Nepal, it offers a sense of security in case of any unexpected circumstances in the mountains.
Get valuable insight and information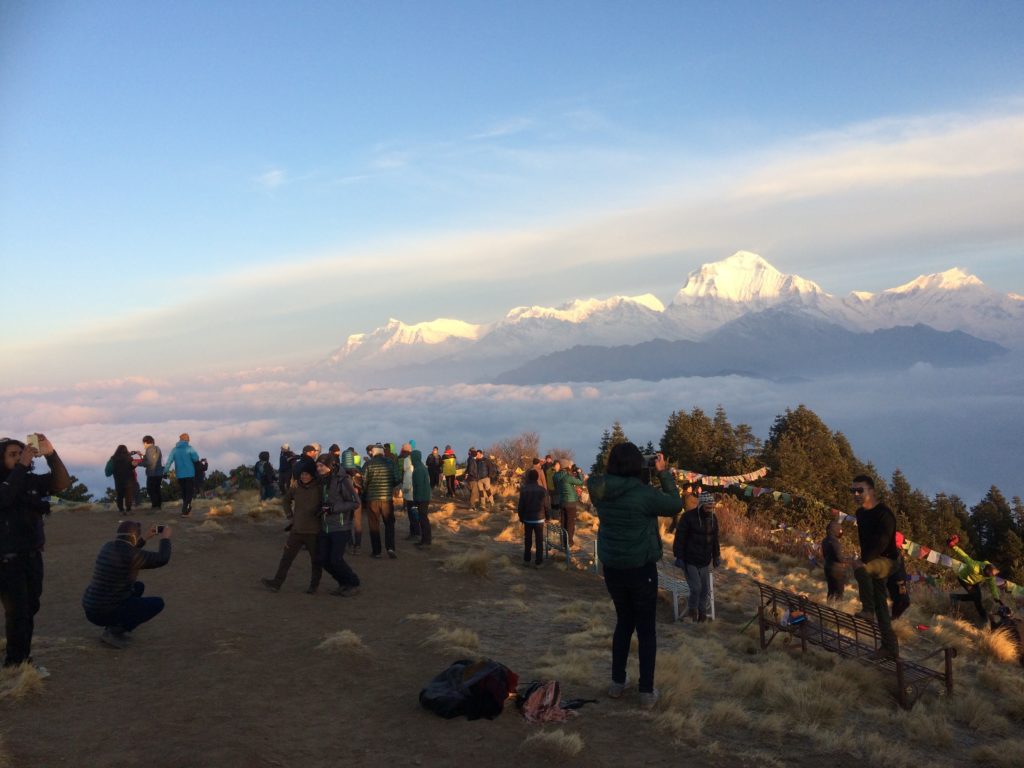 If you are visiting Nepal for the first time, you may not know about the many cultural traditions and practices of the people of the country. Although you might travel the well-trodden path in Nepal solo, you may still not know about the many chortens, gumbas or the Mani walls that more often than not line the trails in the mountains. After all, trekking in Nepal is as much about the culture as it is about the Himalayan beauty. When you hire trekking agency in Nepal, the agency will provide a good guide who will introduce you to the little known and seldom visited secrets of many destinations. The local guides know about the local villagers and can provide you with good information about the cultural diversity of the ethnic people.
Expert Consultations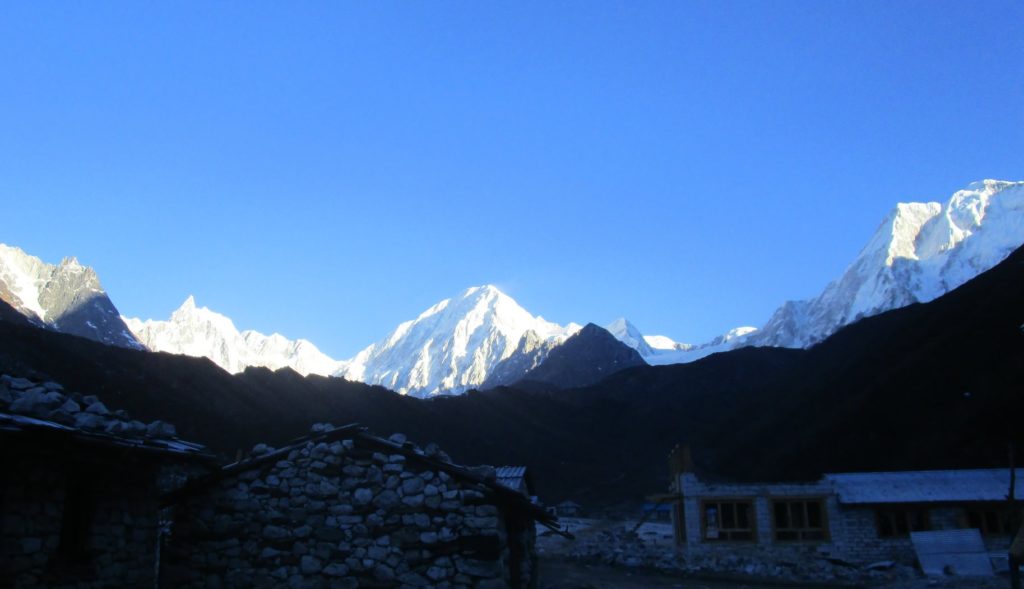 When you hire trekking agency in Nepal, you will get the best consultation. Most of the trekking agencies in Nepal often work based on their client's reviews, and will make sure to provide you with programs that are best suited for you. You can request for any programs that you are comfortable with, and the trekking agency will make sure that your requirements are met. Like this, you can get the best options. You can choose the trek according to your time, fitness level and your choice of experience.
Rural and Restricted Area Trekking is possible if you hire trekking agency in Nepal
Nepal presents both famous trekking routes as well as off-the-beaten-paths treks. The not-so-well-known trekking routes are often less crowded and more naturally and culturally beautiful. When you hire trekking agency in Nepal, you can open yourself up for the option of trekking at certain rural and restricted trekking destinations. Usually, the rural and Restricted Trekking Routes do not have well developed trails and accommodation facilities; most even require camping at several places. Conclusively, it can be very challenging even for the well-experienced trekkers to arrange all the requirements for treks at restricted areas, or even during peak climbings. Thus, the Trekking agency will be of great help while trekking to rural destinations.
Also, check-out the Travel Scams before booking your. Travelscams.org is the largest crowdsourced database of tourist targeted scams, crime and key safety issues globally so that travellers can travel anywhere in the world safely and confidently.
In conclusion, when you hire trekking agency in Nepal, it may cost you a little more money, but it will make your journey hassle-free, insightful and safe. It is definitely worth travelling with a reputed travel agency in Nepal as doing so has far greater merits than otherwise.