Few trekkers prefer to plan an Everest Base Camp Trek in July. July is the wettest month and is also the most unpopular among trekkers. As the trails get wet and muddy in July, most trekkers opt to stay away from the trails. But if you want to experience the Everest Base Camp in all seasons, you should try to head to the EBC trail in July too. The atmosphere in the mountains is completely different. There are clouds and mist covering the valleys and the mountaintops, and there's lush greenery all around.
Advantages of an Everest Base Camp Trek in July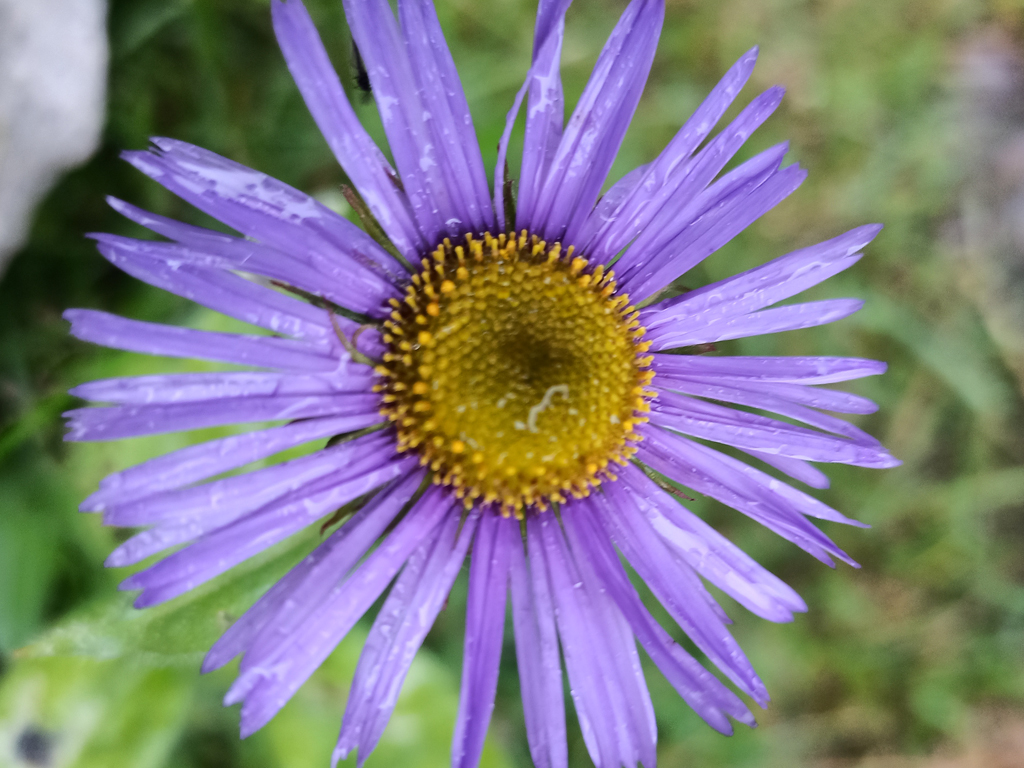 Fewer people on the trail. July gets the least number of trekkers on the EBC trail.
Direct flight to Lukla from Kathmandu. No need to make the long journey to Manthali Airport in Ramechhap to catch your Lukla flight.
Lots of greenery and wildflowers on the trail
Easy to get a room at teahouses
Temperatures get warmer, and one can comfortably trek wearing light clothes. No need to don multiple layers to keep oneself warm.
Disadvantages
Muddy and slippery trails
Grey and rainy weather
Clouds obstruct the view of mountains
Flight cancellations due to unstable weather
Risk of landslides and avalanches
Weather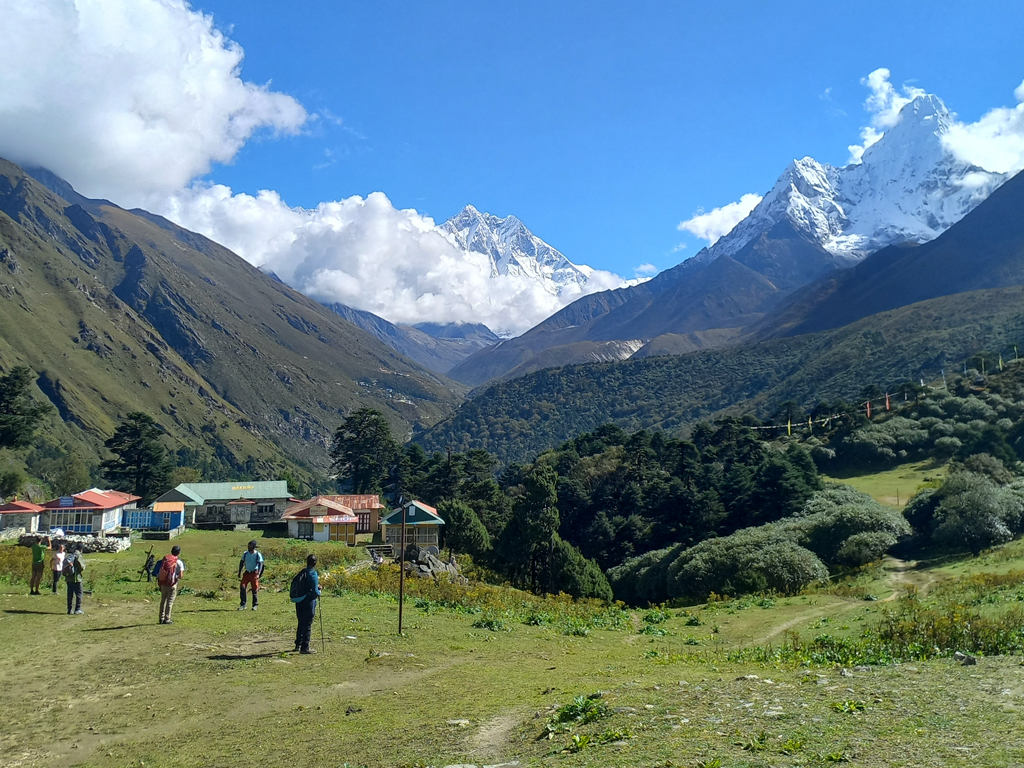 July is a month when temperatures rarely dip below the freezing point in the mountains. This means it will be warm and pleasant.
In Lukla, the average maximum temperature in July is 22°C, while the average minimum is 12°C. In Namche, it will get as warm as 19°C and as low as 8°C. The coldest will be at Gorak Shep, where you can expect the temperature to dip as low as zero degrees.
While mornings are usually clear, one can expect rainfall in the late afternoon, evening, and night. Sometimes it may rain throughout the day. But at the higher reaches, the rain doesn't fall as heavily as in the lower reaches.
Lukla Flight
You can catch your flight directly from Kathmandu. While flights to Lukla are diverted to Manthali Airport during peak tourist seasons, off-season flights are allowed to operate from Kathmandu domestic airport. Monsoon season brings in a lot of clouds and rainfall, which results in frequent flight delays and cancellations.
Accommodation
While most of the teahouses close down during the off seasons, there will always be one or two teahouses open for business. Please note all teahouses at Dingboche remain closed from July to August. If your itinerary includes a stopover at Dingboche, then you should change it to Pheriche, where you will find some teahouses still in operation.
What to pack?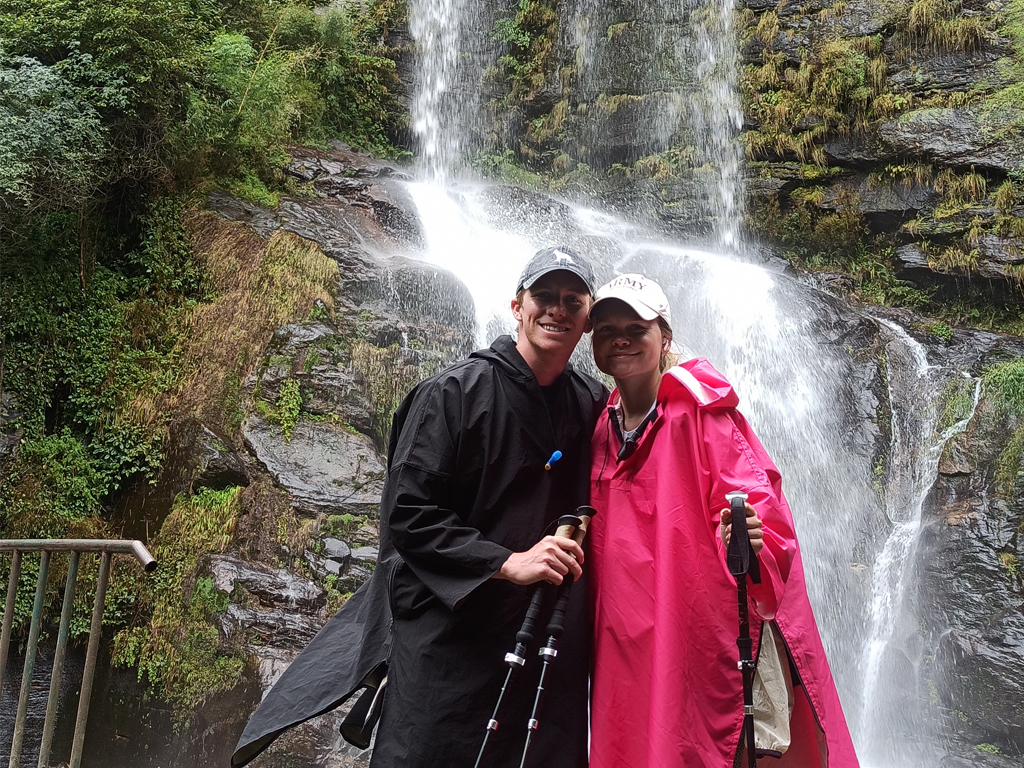 As one can expect a lot of rainfall in July, you need to pack stuff that is waterproof. The trail will be muddy and slippery; therefore, you will need hiking boots with good grip and ankle support. They should also be waterproof. A pair of trekking poles will help you navigate the slippery trails.
You can wear shorts or waterproof pants and a light T-shirt or cotton shirt during the daytime. Since it will be warm during the day, you most probably won't have to don the thermal layers. Carry enough change of clothes to last you through the entire trek.
It can get chilly above 4000 meters, and for that, you might need some warm base layers and a down jacket. Protect yourself from the Khumbu cough by keeping your neck, mouth, and head covered with buff or balaclava and cap. Keep your eyes protected from harmful UV rays by wearing sunglasses with a UV shield.
Carry plastic ziplock bags to keep your gadgets and accessories dry, and protect your backpack and rucksack with a protective rain cover. A good quality raincoat or big umbrella will protect you from the downpour. While the teahouses offer beds with mattresses and blankets to sleep on, you can carry a sleeping bag if you feel concerned about hygiene.
Must carry toiletry items, including wet wipes, toilet paper rolls, sunblock cream or lotion, soap, shampoo, and moisturizer. Medicines that you should have with you include Diamox(for altitude sickness), paracetamol, pain killer, diarrhea medication, antibiotic, muscle pain reliever spray or cream, band-aid strips, throat lozenges, etc. There will be lots of bugs and leeches along the trail. Therefore carry an Insect repellent and table salt(to repel the leeches) with you at all times.
Make sure to carry a reusable water bottle with a filter. During the monsoon season, the water tends to get contaminated, and people usually suffer from waterborne diseases. So be careful about where you eat and drink.
You can expect the rains to disrupt your plans and force you to stay indoors. In order to engage yourself while staying indoors, carry books to read or cards.
Keep your important documents(permits, passports, bank cards, etc.) safely in a ziplock bag. Make sure you have enough local currency to last you throughout your trek. Although there are ATM booths in Namche, sometimes they don't work.
Safety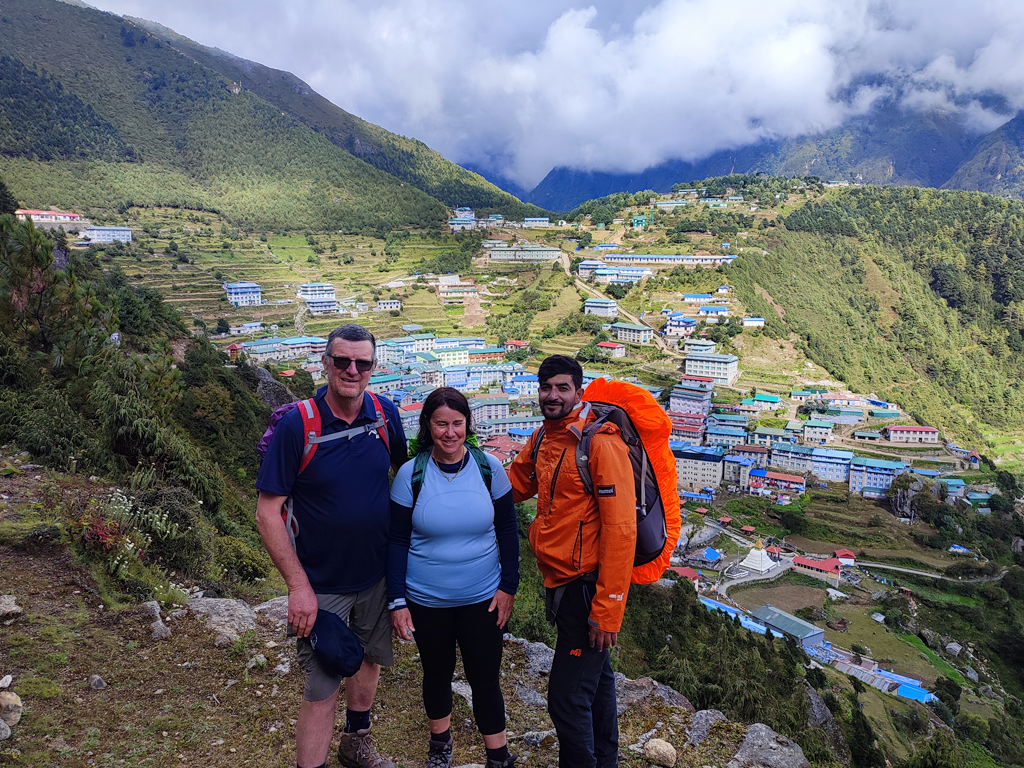 The slippery and muddy trails make walking a hazard. Therefore we recommend you trek with a guide or porter who will be there to help you in case you find yourself stuck in a sticky situation. Please do note there will be very few people on the trail, and the chances of losing your way will be quite high if you travel alone in bad weather.
Proper acclimatization is very important for high-altitude treks. Make sure to include rest days in your itinerary to help your body get used to thin air. Drinks lots of water and other fluids. Ginger tea and Sherpa broth or stew help a lot in alleviating symptoms of AMS.
Having travel insurance is a must if you are trekking in the Himalayas. Make sure you have an insurance policy that covers the costs of rescue and evacuation above 5000 meters.
Since bad weather may lead to flight delays or cancellations, adding some buffer days in your itinerary may help a lot, especially if you have pre-booked your return international flight.
Alternate Treks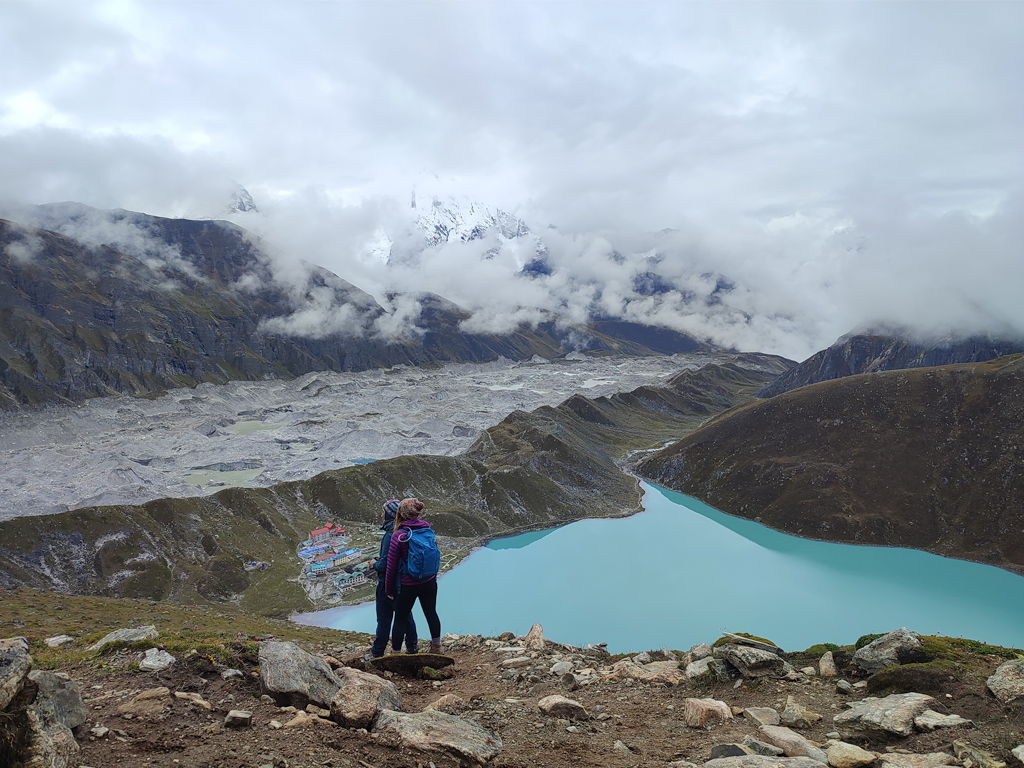 There are many Sherpa settlements that are rarely visited by trekkers. Thame, Phortse, Pangboche, Kunde, Khumjung, Debuche, etc. You can make your base in Namche and explore these traditional Sherpa villages.
You can also head to Gokyo Valley to view the Gokyo Lakes. If you can afford it, a heli trek can save you time and effort, plus provide you with aerial views of the snow-capped mountains. You can trek to Everest Base Camp taking the regular route, and return from Gorak Shep to Kathmandu via helicopter. You can also start your trek from Namche by taking a helicopter flight to Namche Bazaar directly from Kathmandu.
Festivals in July in Nepal
Janai Purnima, an important Hindu, falls in the month of July. Men belonging to the high castes gather at holy ponds, lakes, and rivers to change their sacred thread. People trek to Gosainkunda Lake in the Langtang region during this time to worship at the lakeside. A large fair is held by the lakeside where shamans and common people gather to worship during the full moon.
The water of the Gosainkunda Lake is said to flow directly to the Kumbeshwar Pond at Patan Durbar Square in Kathmandu. Therefore the people living in Kathmandu gather at this sacred pond to take a holy dip and change their sacred thread during Janai Purnima.
In the Terai region, people celebrate Janai Purnima as Raksha Bandhan. Sisters tie a protective band on the wrists of brothers and pray for their long life, while brothers give gifts to their sisters.
Conclusion
A July trek to Everest Base Camp offers a different experience. Though you may have to face inclement weather, leeches, and bugs, July fills the landscape with a rare and fresh beauty that you will rarely see in the other months. If you have made it your mission to trek to Everest base Camp in all seasons, you should surely plan a trek in July. With fewer people on the trail and colorful Himalayan wildflowers and orchids adorning the mountainsides, you will surely enjoy your Everest Base Camp Trek in July.