Nepal - A land where the earth meets the sky, where the whispers of ancient monks blend with the songs of the mountain winds. Imagine a place where every step forward is a story, and every breath taken is a memory in the making. Nepal boasts some of the most challenging treks globally - they're not just journeys but soulful vacations into the heart of the Himalayas.
However, we're not delving into the popular routes everyone raves about. Instead, we're taking a detour to explore the hardest treks in Nepal, the trails that genuinely test our mettle, bless our eyes with unparalleled vistas, and whisper stories that have long been waiting for a keen ear.
Whether you're an avid trekker with a thirst for the extreme or a curious soul seeking something less-trodden, this guide to the toughest treks in Nepal is your key to unlocking the mysteries of the extraordinary. Ready to get those boots dirty?
Everest High Passes Trek
At the intersection of high energy and enlightenment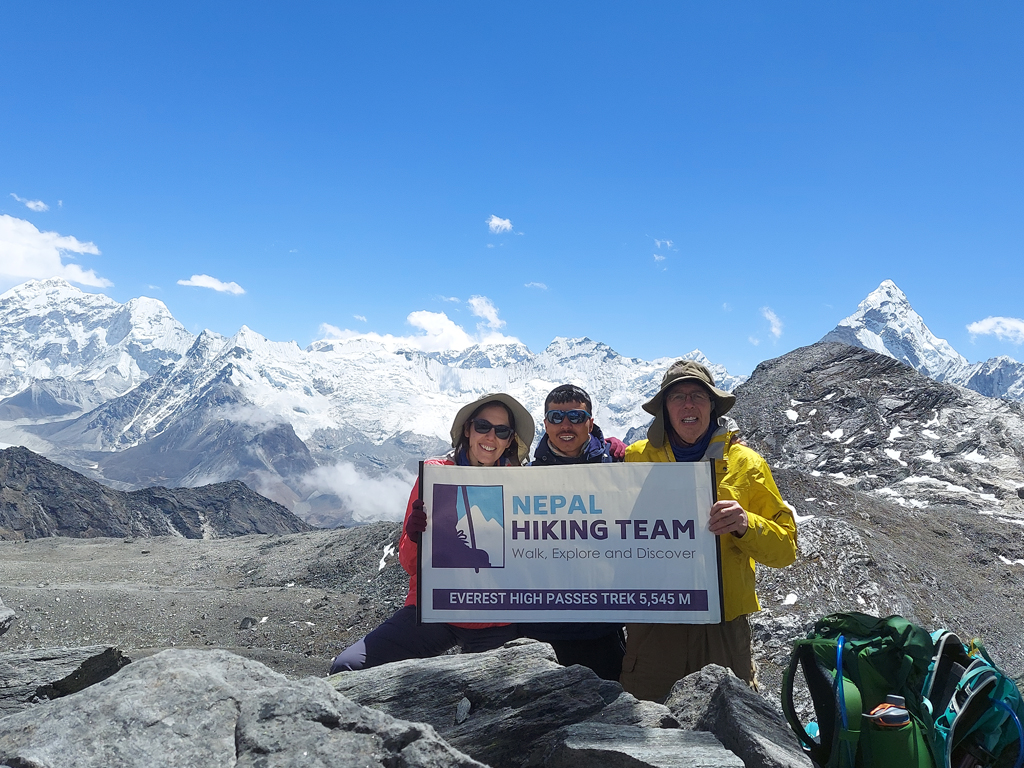 The Everest High Passes Trek is more than a trek; it tests mental and physical fortitude. Crossing passes like Kongma La, Cho La, and Renjo La rewards travelers with breathtaking panoramas. Gokyo Lakes' otherworldly scenery and the pious chanting of monasteries like Tengboche create a rhythm for your journey.
Altitude sickness may be a real problem on this hike, and it can sometimes be somewhat unpredictable and even downright cruel. However, the meetings with the famed Sherpas, protectors of the Himalayas, more than makeup for any difficulties encountered.
Their stories, filled with ancient lore and heartfelt emotion, feel as if they're whispered by each stone and sung by every stream we cross on this profound journey.
Dhaulagiri Trekking Circuit
A raw exploration of the wilderness.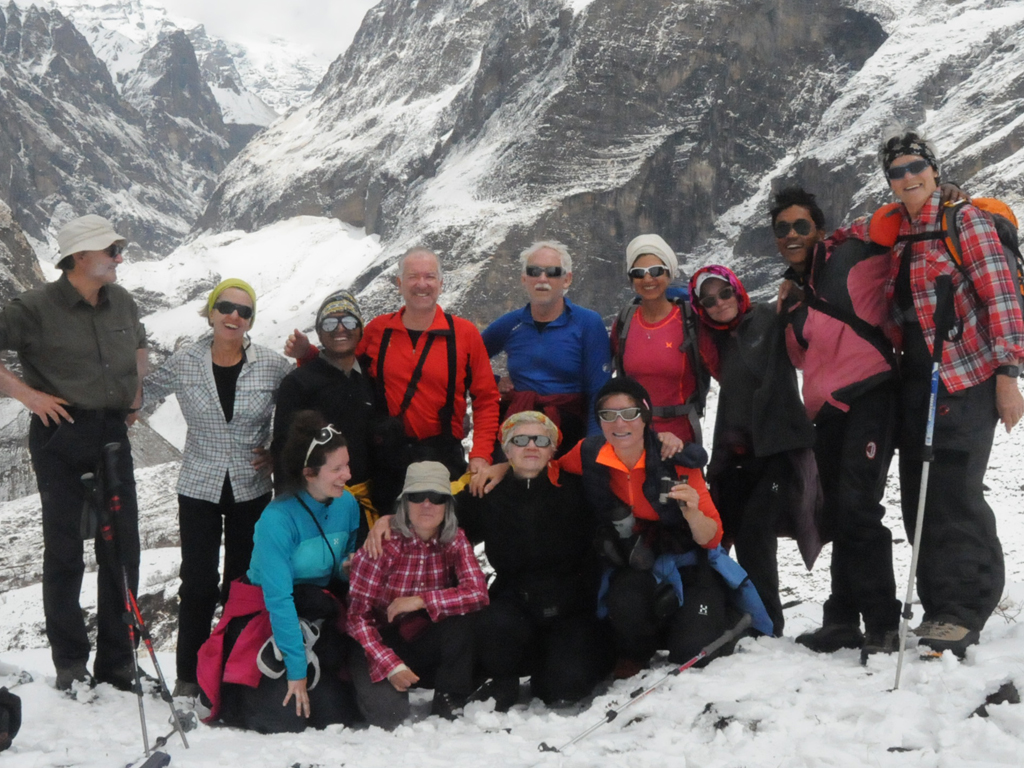 What would it be if you had to choose one word to describe the Dhaulagiri Circuit Trek? While this path gives the seventh-tallest peak a gentle nod from a distance, it warmly invites us to wrestle with the mighty challenges of the French and Dhampus Passes. It's a harsh landscape with no teahouses in sight. When you camp out outdoors, you'll find a more profound sense of unity with one another.
But it's not the scenery that makes this trip worthwhile; it's the people you meet along the way. Magar and Chhantyal folklore speak of a connection between man and mountain that will never be broken. Their stories enrich the natural splendor of the walk, shared over campfires.
Upper Dolpo
A doorway to a long-lost dimension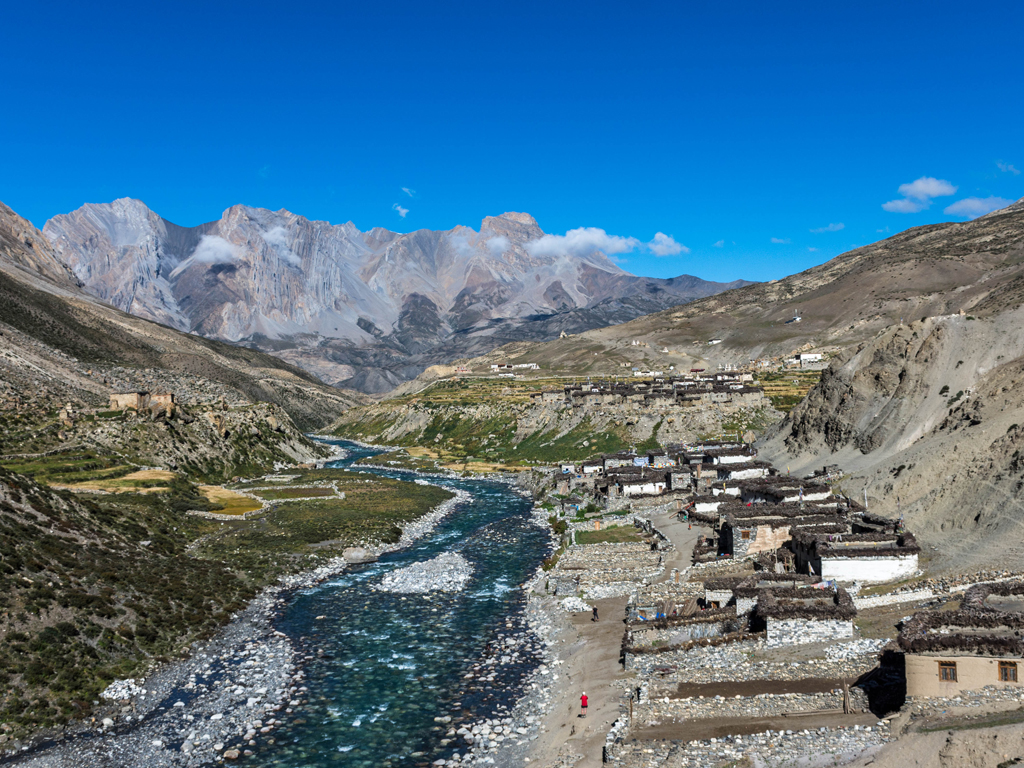 Upper Dolpo is like a region forgotten by a time when you go trekking there. Shey Phoksundo Lake, formed by nature, is hidden among the region's spectacular landscapes. Dolpo's uniqueness, however, lies in the region's practice of the old Bon-Po religion. You're not simply a hiker when you travel over this limited territory; you're a seeker, looking for stories written in the land's breeze and hushed conversations.
Makalu Base Camp Trek
Unveiling nature's stage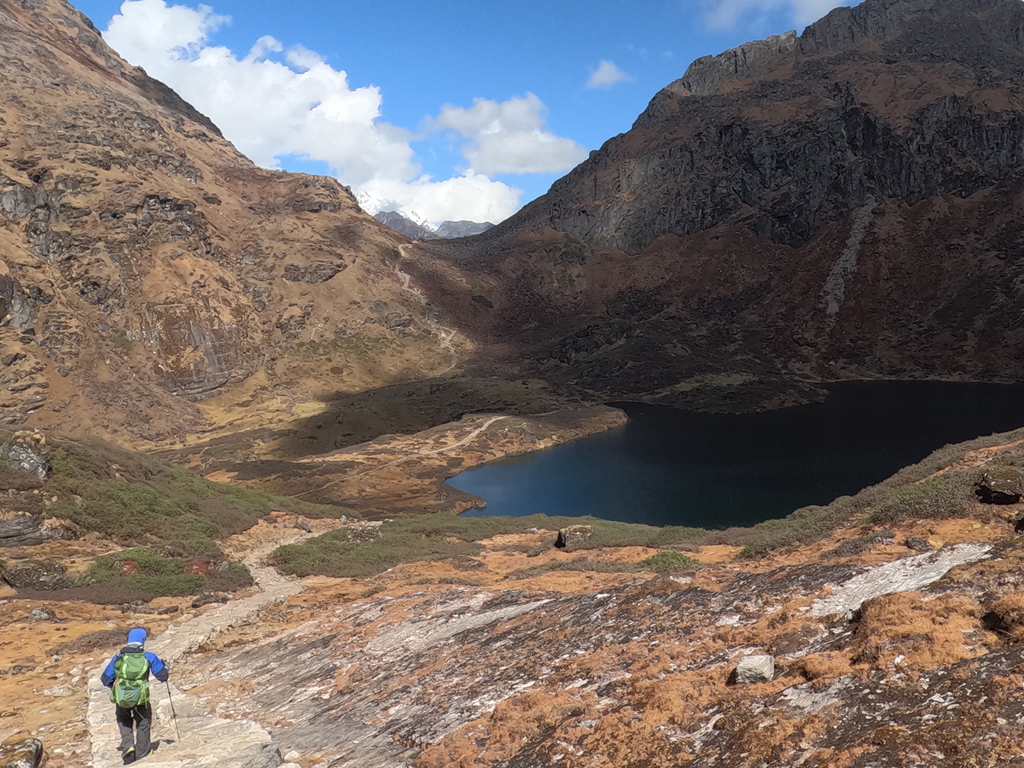 The trek to Makalu's base camp is a spiritual excursion into the bosom of nature. In the Makalu Barun National Park, rhododendron woods give way to alpine meadows, creating a mosaic of species. There's a new tableau of nature's beauties around every bend. However, there is kindness within all this natural splendor.
Walking amidst the echoes of the Rai and Sherpa traditions, you're wrapped in a sense of kinship, a gentle reminder of the age-old dance between man and the embrace of nature.
Nar Phu on the Annapurna Circuit
Where Timeless Tales Are Told in Confidence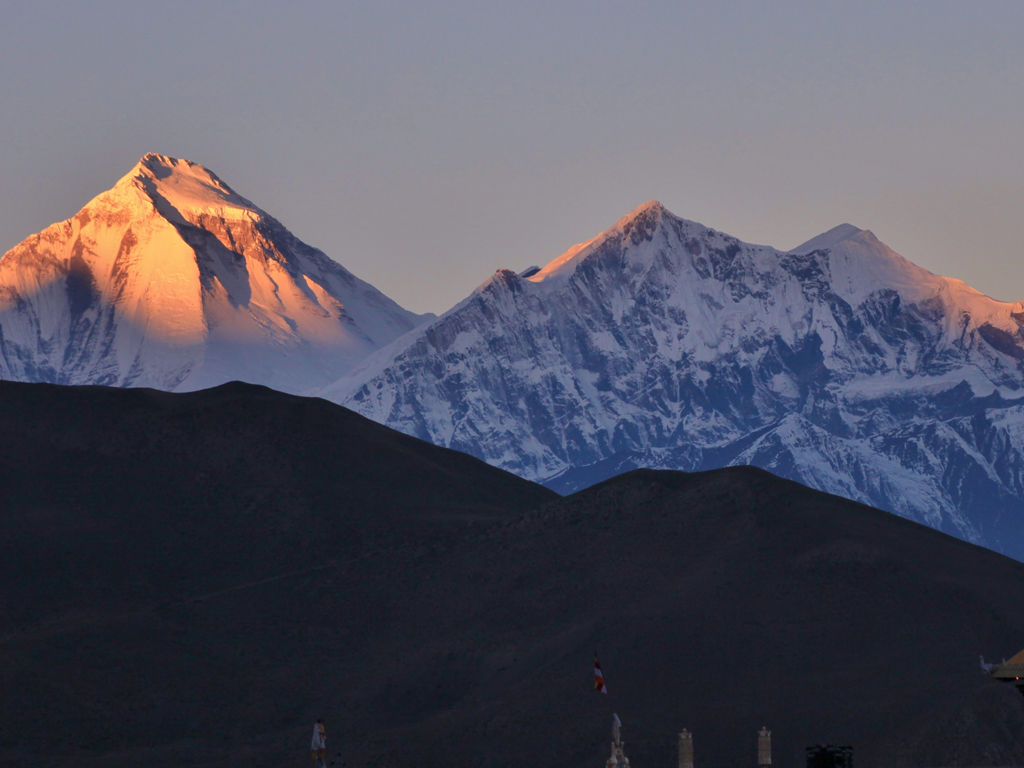 The Annapurna Circuit is well-known across the world and requires no introduction. However, combined with the isolated Nar Phu Valley, it becomes a story of opposites. Ancient Buddhist towns of Nar and Phu whisper secrets known only to a select few, while the world-famous Thorong La Pass and Muktinath temples tell the stories of innumerable tourists.
Kangchenjunga's Base Camp
Following in the footsteps of giants
Getting close to the foot of Kanchenjunga, the third-highest mountain in the world, is like "dancing with giants." The Yalung Glacier beneath your feet is a constant witness to the unrelenting conversation between man's tenacity and the majesty of nature. Venturing deeper, you'll discover vibrant cultural tapestries woven by the Limbu and Rai communities, casting their vivid hues against the pristine canvas of snow and rock.
Teri La Pass and Nar Phu Valley Trek in Mustang
Mysticism's inner workings are dissected.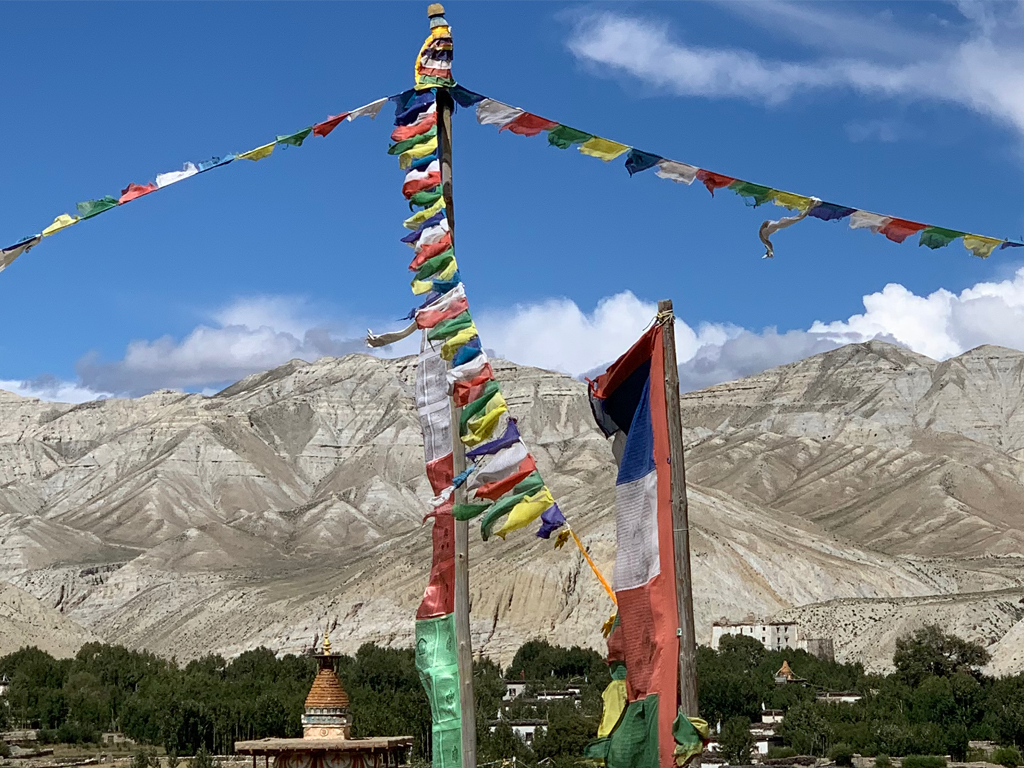 Mustang's arid landscapes, peppered with monasteries and caves from centuries past, serve as sentinels to the passage of time. Though the physically demanding Teri La Pass will test you, the region's enduring Buddhist spirit will surely calm your mind.
Trekking Over the Langtang Ganja La Pass
An elegant concerto for nature and custom
Embarking on the Ganja La Pass Trek is like stepping into the very soul of Langtang National Park. Here, nature's splendor harmoniously intertwines with deep-rooted cultural tales.
The ascent, though demanding, rewards every step with vistas that leave you spellbound, whispering stories of the clouds and the mountains. And as you journey, the vibrant threads of the Tamang culture come alive, enriching your path with age-old customs and heartwarming traditions.
Tashilapcha Pass
Where the secret valley welcomes you with open arms
Overlooked by the massive Tashi Lapcha Peak, the Rolwaling Valley provides adventurous hikers with an authentic flavor of the great outdoors. The spirit is tested by the climbing sections but is restored by the welcoming Sherpa culture.
Trekking the Amphu Lapcha Pass
It's the place where there's a tale around every corner.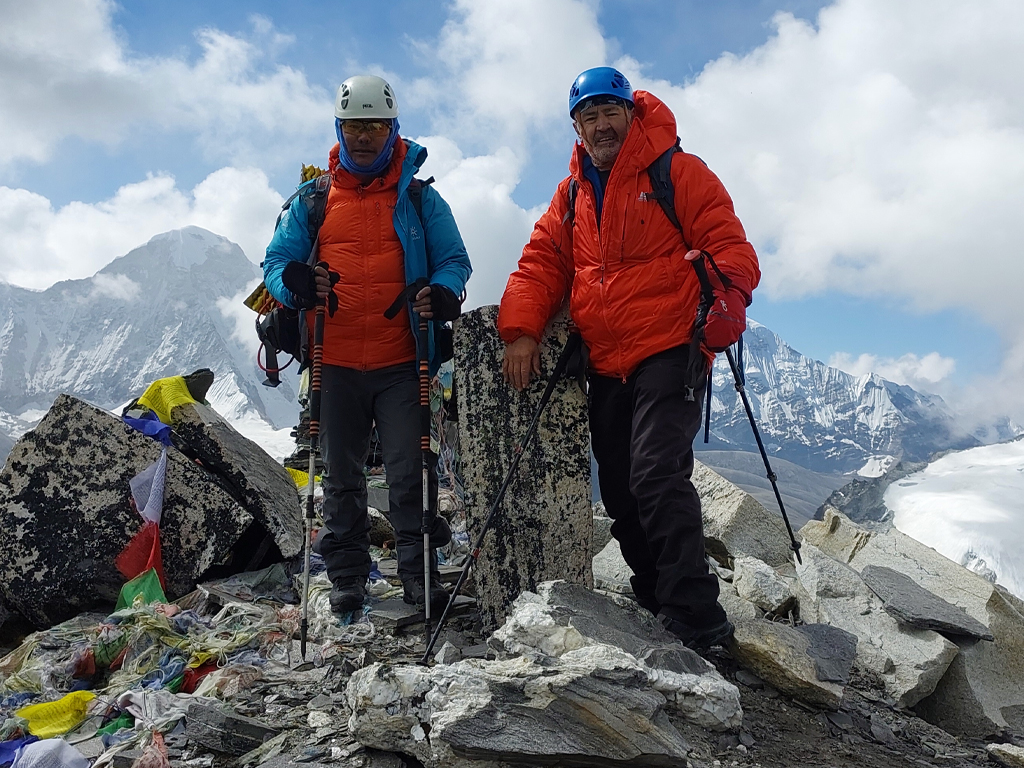 The Amphu Lapcha Pass Trek is a hiking classic because it combines stunning scenery with challenging terrain. The challenge of climbing Mera Peak is part of its charm. Beyond the hike is the cultural experience of immersing oneself in Sherpa culture.
Frequently Asked Questions About Challenging Treks in Nepal
What are the most demanding treks in Nepal?
For trekkers, they characterize the most challenging treks in Nepal by high altitude, remote and rugged trails, tricky turns, rocky roads, extremely lengthy walks, and unique accommodations. The treks listed below offer adventurous experiences for those seeking to explore new frontiers in trekking. Here are some of the most demanding treks in Nepal:
Everest Amphu Lapcha Pass Trek: An adventurous and challenging trek spanning the Khumbu region and the Honku Valley.
Nar Phu Valley Trek: Considered one of the most challenging due to its wilderness and lack of adequate trek infrastructure, offering a chance to experience true wilderness, traditional ways of living, Tibetan culture, rare wildlife, and ancient monasteries.
Dhaulagiri Circuit Trek: Known as the most challenging trek in the Nepal Himalayas, offering breathtaking views but requiring endurance and physical fitness.
Everest Three Passes Trek: This takes you into the heart of Nepal's Solukhumbu District. Trekkers consider this as one of the most difficult treks, involving crossing three high passes.
To undertake these treks safely, proper preparation, physical fitness, and acclimatization to high altitudes are essential. We recommend going with experienced guides or joining organized trekking groups for support and safety.
What is the longest trek in Nepal?
There are several long treks in Nepal:
Upper Dolpo Trek - A restricted area trek and one of the longest in the country, taking approx. 22-30 days.
Kanchenjunga Trek: Circumnavigating Mount Kanchenjunga takes around 27 days to complete.
Three Passes Trek: The toughest Everest Base Camp and the longest trek takes 20-22 days to complete.
Great Himalaya Trail: Traversing Nepal from east to west is one of the longest and highest footpaths on earth.
Makalu Base Camp Trek: The Makalu Base Camp Trek also known as MBCT in eastern Nepal's Makalu Barun National Park takes you to the base of the world's fifth-highest mountain. Appro 22-day trek combines natural beauty and high-altitude obstacles.
Though different sources mention various treks, the Great Himalaya Trail is likely the longest, covering the entire length of Nepal from east to west.
Which trekking pass is the most challenging in Nepal?
Nepal offers trekking experiences ranging from easy to challenging. Trekkers consider the most challenging treks by high altitude, remote and rugged trails, tricky turns, rocky roads, lengthy walks, and unique accommodations. Here are some of the most challenging trekking passes in Nepal.
Proper preparation and expert advice are essential before attempting any of these treks. Remember the appropriate season for trekking, as some treks are not feasible during winter or monsoon.
What is the highest trekking pass?
The highest trekking pass in the world is Thorong La Pass, located in the mid-western region of Nepal. It stands at an elevation of 5,416 meters and is part of the Annapurna Circuit, a 300 km route around the Annapurna Mountain range. Trekkers usually cross the pass from east to west (Manang to Muktinath), as it is the easiest and safest direction. The safest months to cross Thorong La Pass are March–April and October–November.
Which is the most expensive trek in Nepal?
For the most part, the Everest Base Camp Trek is the most expensive trek in Nepal. The cost of the trek can vary significantly depending on the style of trekking, ranging from as little as USD 1200 to thousands of dollars. Several factors affect the cost, including transportation, permits, guide, and porter costs, accommodation, food and drinks, and other miscellaneous expenses. The cost of transportation, particularly the return flight from Kathmandu to Lukla, can be a significant factor.
Additionally, hiring a licensed guide or porter has become mandatory (Not for the Everest region) for tourists visiting Nepal since April 1, 2023. While trekking in Nepal can be costly, there are ways to save money, such as opting for local food and package tours.
What are the best mountain treks in Nepal?
Nepal offers a wide range of trekking trails suitable for various fitness levels and experiences. Here are some of the best mountain treks in Nepal:
For a better idea of what we mean when we speak to the most spectacular mountain treks, see our summaries of the top 15 best treks in Nepal.
Which treks are considered Dangerous in Nepal?
Some of the most challenging and difficult treks in Nepal include.
Dhaulagiri Circuit Trek: Known as one of the most challenging and enduring treks, featuring remote and rugged trails, high altitude, and lengthy walks. Often considered the most challenging trek in Nepal, involving camping and difficult terrain.
Teri La and Saribung La Trek: Involves crossing high passes and traversing remote and rugged terrain.
Ganj La Trek: Takes you through challenging trails and high passes.
Saipal Base Camp Trek: Known for its remote and challenging nature, with limited trek infrastructure.
Makalu to Everest Trek: Involves crossing high passes and traversing challenging terrain between the Makalu and Everest regions.
Nar Phu Valley Trek: Considered challenging due to its wilderness and lack of adequate trek infrastructure.
Kanchenjunga Trek: The Kanchenjunga Trek takes you to the base camp of Mount Kanchenjunga, the third-highest peak in the world. Trekkers know the journey as remote and challenging.
These treks demand physical fitness, proper preparation, and experienced guides. Trekking in Nepal can reward and challenge you, so prioritizing safety and following recommended guidelines is crucial.
How to get fit for any of these treks in Nepal?
Preparing for treks in Nepal, especially the challenging ones mentioned in our blog, requires a combination of physical training, mental preparation, and logistical planning. Here's a brief guide on how to train for such treks.
1. Physical Training:
A. Cardiovascular Endurance
Running: Start with short distances and gradually increase. Aim for at least 30 minutes a day, 4-5 times a week.
Hiking: Do weekend hikes with a loaded backpack. Start with easier trails and gradually take on steeper terrains.
Cycling: Great for building stamina and leg strength.
B. Strength Training
Leg Strength: Squats, lunges, and step-ups are essential. Your legs will be carrying the brunt of the load.
Core Strength: Planks, sit-ups, and other core exercises help in maintaining balance, especially on uneven terrains.
Upper Body: While not as crucial as legs, a strong upper body helps, especially if you're carrying a backpack. Incorporate push-ups, pull-ups, and lightweight lifting.
C. Flexibility
Regular stretching can prevent injuries. Focus on the legs, back, and shoulders.
D. Altitude Training
If possible, train at higher altitudes. This can help your body acclimatize to lower oxygen levels. If you don't have access to high-altitude areas, consider using an altitude mask.
2. Mental Preparation
Research: Understand the treks you're undertaking. Knowing what to expect can mentally prepare you for the challenges ahead.
Meditation and Breathing Exercises: These can help in staying calm during tough situations and in dealing with altitude sickness.
Positive Mindset: Stay positive and be prepared to face unexpected challenges. Remember, mental endurance is as crucial as physical endurance.
3. Logistical Preparation
Gear: Invest in good quality trekking gear. This includes hiking boots, trekking poles, backpacks, and clothing suitable for varying weather conditions.
Nutrition: Understand the kind of food and water sources available on the trek. Carry energy bars, electrolyte supplements, and water purification tablets.
Health Precautions: Visit a doctor for a health check-up. Discuss vaccinations and medications (like for altitude sickness) that you might need.
Acclimatization: Plan your trek in a way that allows your body to acclimatize to the altitude. This often means taking rest days and not ascending too quickly.
4. Practice Treks
Before the main trek, do a few shorter treks to test your stamina, gear, and mental preparedness. It's a good way to understand your strengths and areas that need improvement.
5. Stay Hydrated and Rested:
During your training and the trek, ensure you're drinking enough water and getting adequate sleep. This aids muscle recovery and overall well-being.
6. Join a Group or Hire a Guide:
Especially if it's your first time trekking in Nepal, consider joining a group or hiring a guide. They can provide valuable insights, ensure safety, and enhance the overall trekking experience.
Remember, everyone's body is different. Listen to yours, understand its signals, and don't push too hard too fast. The key is consistent training and preparation. Safe trekking!
Final Thoughts
Every trail ventured, every peak glimpsed, leaves an indelible mark on the soul. These aren't just walking; they represent some of the most riskful treks in Nepal, each a profoundly personal journey of discovery and self-reflection intertwined with tales of age-old cultures and the raw beauty of Mother Nature.
As we conclude our virtual exploration, know that the real adventure starts when you set foot on these trails. Whether it's the rugged terrain of Everest or the mystic whispers of Dolpo, a captivating tale awaits your discovery. Dream vividly, fellow traveler.
And when the call of these peaks becomes too irresistible, don't hesitate to reach out to the experts at Nepal Hiking Team. With a keen understanding of these mountains' rhythms, they're well-equipped to curate an expedition tailored to your spirit.
The allure of the Himalayas is timeless, beckoning every adventurous heart. Here's to the trails yet traveled, the stories yet heard, and the exhilarating adventures that lie ahead.