Thinking of where to spend your upcoming vacation? Here is your prompt answer, "Nepal"! Nepal is one of the valued and preferred nations to visit in this sphere especially for outdoor adventure seekers. The diverse topography and natural setting of Nepal display flawless features with astonishing glories as high as the dazzling mountains in Nepal, as deep as the ancient history, as calm as the serene lakes in various hills and valleys, as tempting as the lush forests, as warm as the hospitality of Nepalese and as splendor as the streams flowing. It would not be a mistake to say that for these reasons, Nepal has been able to make itself count as one of the popular destinations for adventure and travel lovers.
We know the frustration of having to struggle and spending a lot of time surfing the internet when you need to find something. Bulks of irrelevant pages just keep popping up like the popcorns and consume much of our time. Here we quickly give you a short overview of what would be the best activity for you to do in Nepal if you are seeking to take a leave from work, utilize your summer holidays, celebrating your special occasion, or celebrating your retirement. Have a look at the texts below!
#1. Trekking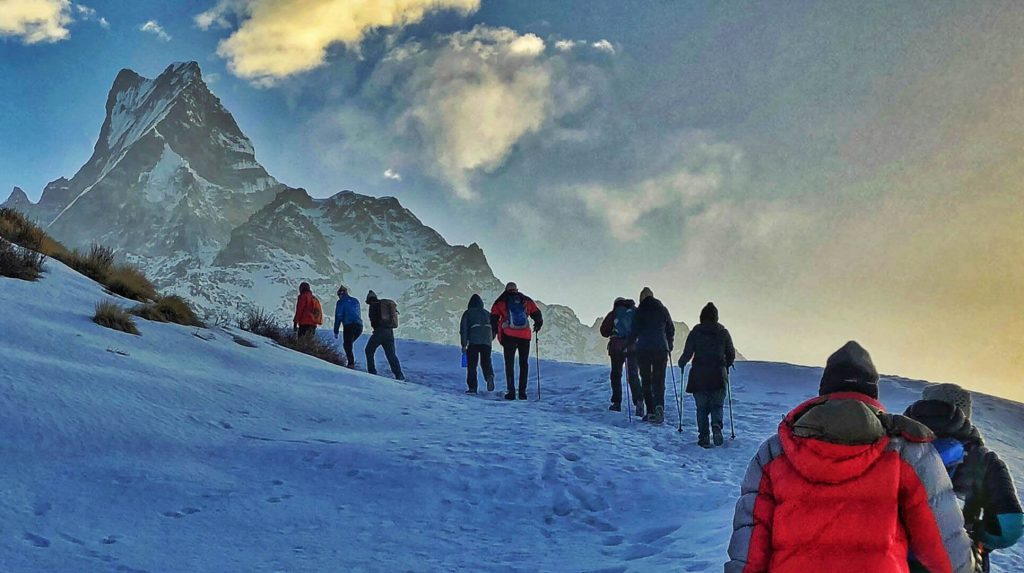 "The Mountains are calling me". "From among the 14 highest mountains in the world, inside Nepal, fall eight mountains". You must have heard or read these famous statements written in almost every trekking or climbing blogs. The manifold topography of Nepal has fostered a lot of mountains and steep hills which are accompanied by various routes and trails to offer you the trekking activity in Nepal. The famous trekking destinations in Nepal are the Everest region, Annapurna region, Manaslu region, Langtang region, and the Mustang region. All these regions grant you a wide range of trekking routes ranging from 4/5 days of the extent to even 20/25 days lengthened trek.
#2. Climbing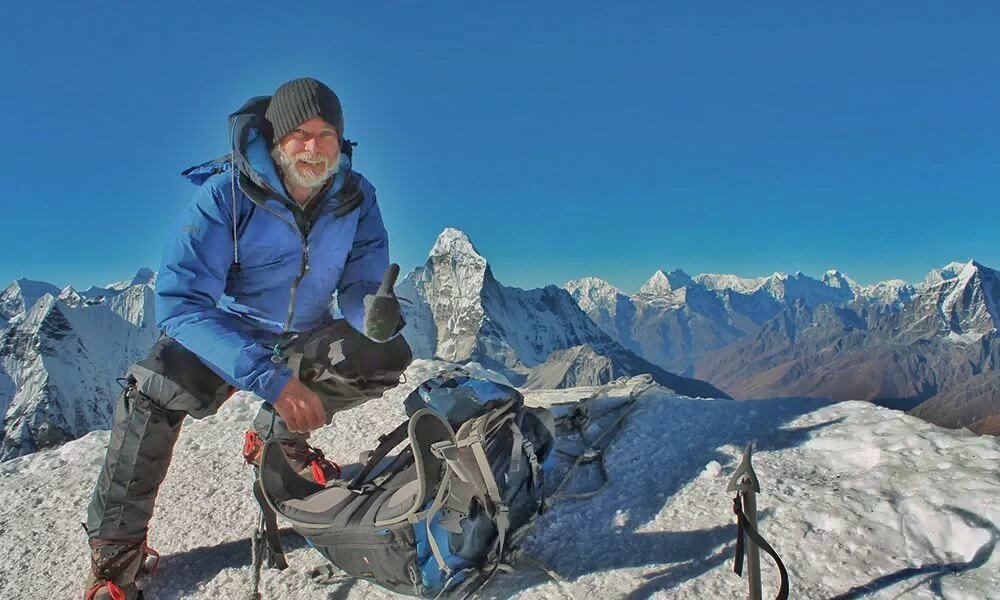 No wonder to say, that Nepal is known as the adventurers' heaven and what could be better than the mountainous or a hilly region to undertake an adventure activity. If you are not satisfied with the walk around the mountain trails and gazing them from their base does not still make you feel brave enough, then climb! Some famous peaks in Nepal among the adventurers for this purpose are Mera peak, Island peak, Yala peak, Lobuche East, and Mt. Ama Dablam. This may cause you a bit of trouble in your feet or the whole body, but trust me that will be of no importance to you when you recite the climbing story to your great-grandchildren.
#3. Cultural Tours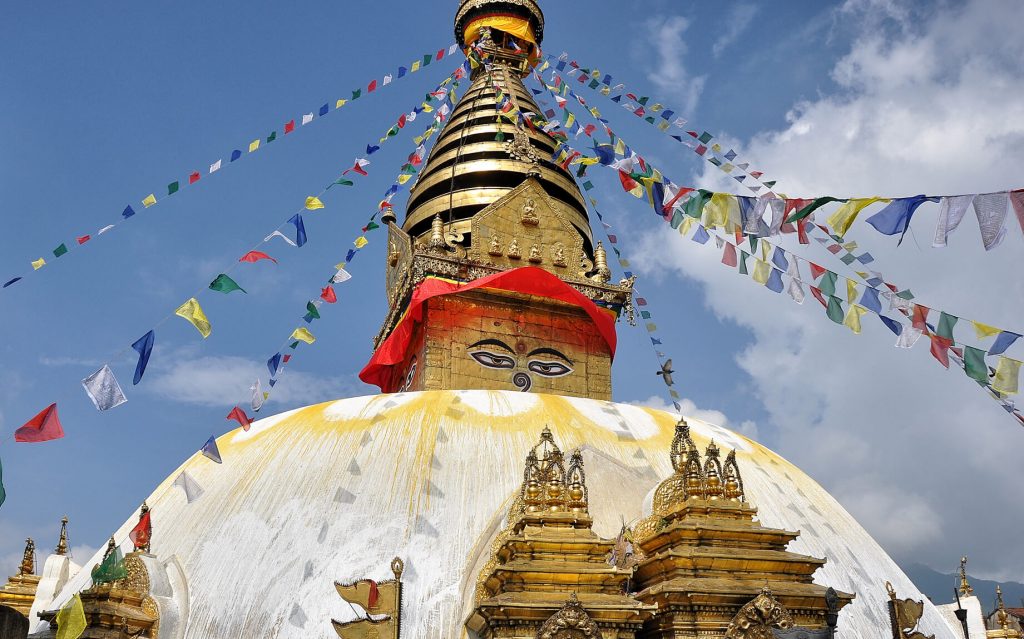 What makes the adventure in Nepal an exciting one is also the glimpses of history, ancient art, and architecture, cultural values, and tradition you will get to see here among the various tribes of people. And the blend of Nepalese culture with the adventure makes your journey a culturally adventurous one. Some famous cultural sites if you have sufficient time to travel outside Kathmandu valley are Lumbini, Muktinath, Pathivara, Dolakha Bhimsen, Janakpurdham, and many more. Otherwise, Kathmandu alone has so many culturally rich sites and communities to glorify your journey. You never know at what moment you might get lucky to counter with some cool festivals or celebrations such as Holi; the festival of colors, Bisket Jatra; the Newari tribe new year's celebration, or Mani Rimdu festival of the Sherpas in the Himalayas.
#4. White Water Rafting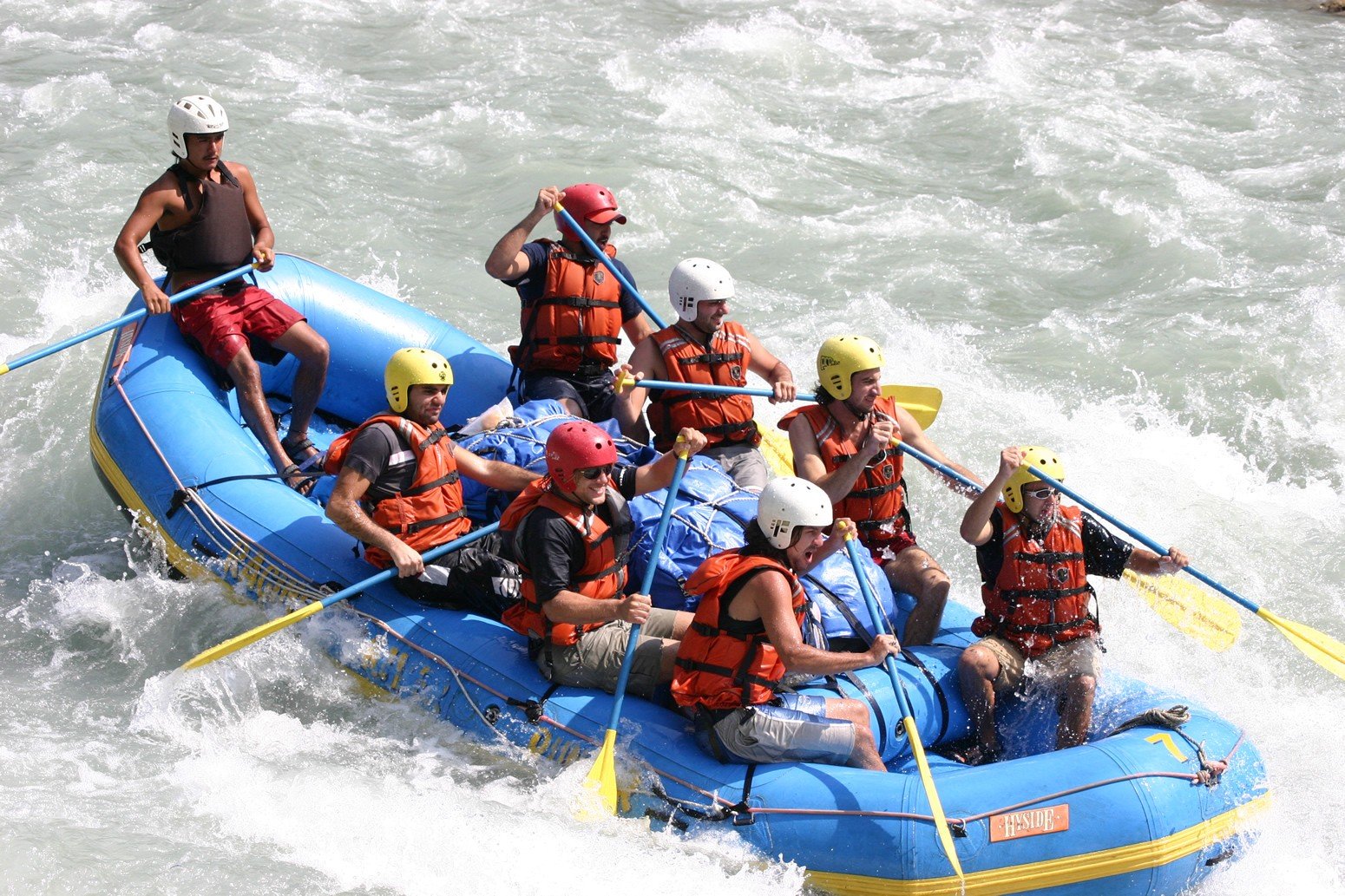 When the lands are such bumpy, how can the rivers not be? Only a few are aware of the fact that Nepal is equally fine for the River rafting as it is for the mountain adventures because the rivers are vigorously fast-flowing than a lot of rivers in this globe. Come grab the opportunity to flow and take bumpy rides in the rivers and also simultaneously enjoy the scenic views of hills, forests, small streams joining the river along with you. You can also swim in some portion, but do not do so until your guide permits you to. Like trekking, the duration of this adventure may also last short or long from a day up to 10 days, depending on the distance and the river body planned. Some famous rivers in Nepal, popular for rafting are Kaligandaki, Seti, Bhote Koshi, Marshyangdi, Tamur, and Sun Koshi.
#5. Wildlife Adventure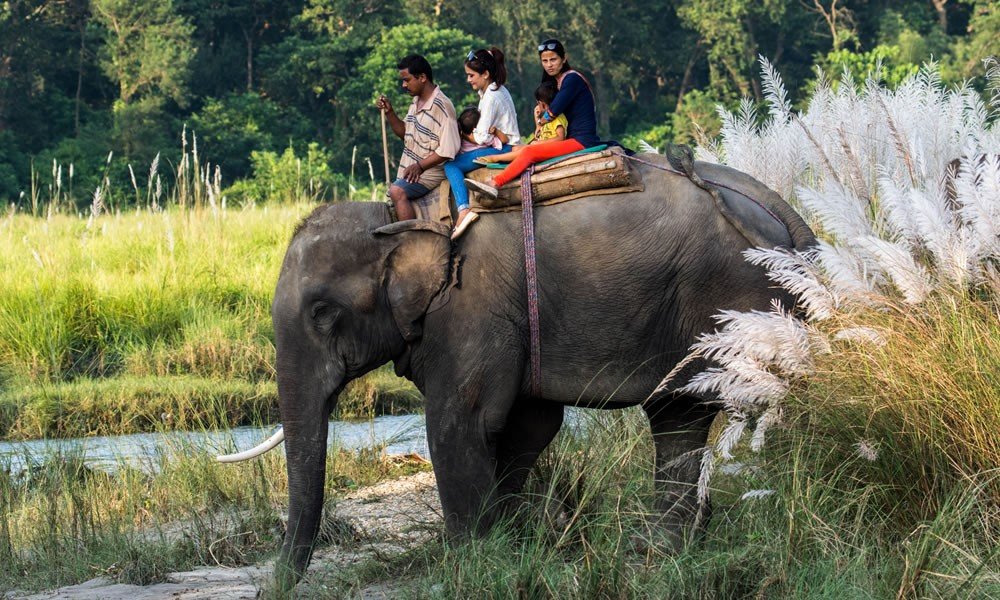 If you are exhausted from just being and interacting with the human friends along the mountains or the water bodies, wildlife interaction is still there to rescue you. So many national parks that have nurtured the wildlife are in the hope of your arrival. The most popular ones are Bardia National Park, Chitwan National Park, and Shivapuri National Park which has sheltered several creatures like sloth bear, leopard, one-horned rhino, Bengal tigers, crocodile, various species of birds. Our guides in the wildlife preservation area are devoted to investing their finest efforts to let you view the wildlife from the nearest distance possible. Though the sounds you hear there might scare you at times, this proximity with nature is for sure going to give you a relaxing therapy to release all your burnouts you have had tolerated in your regular life routine all this while.
#6. Mountaineering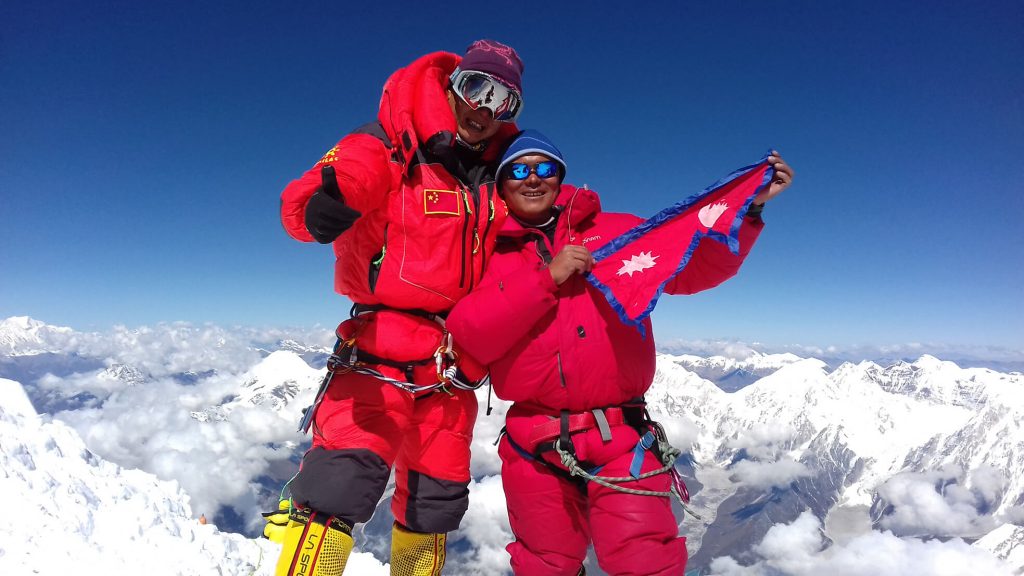 The adventure will never end in Nepal and Mountaineering is sure the best deal if you want to experience a high degree of adventure. As mentioned earlier, 8 peaks out of 14 highest peaks reside in Nepal. If you have already accomplished some minor treks or climbing and are fully skilled in ice and rock climbing, the mountains are calling you and you must go. Having said all these, remember to consider your health conditions as well as the difficulty level increases with the increase in altitude. But trust me, all the hardships are worth tolerating if you want to see the enthralling shine of the mountains and go back home with the pride of reaching to the peak.
#7. Adventure Sports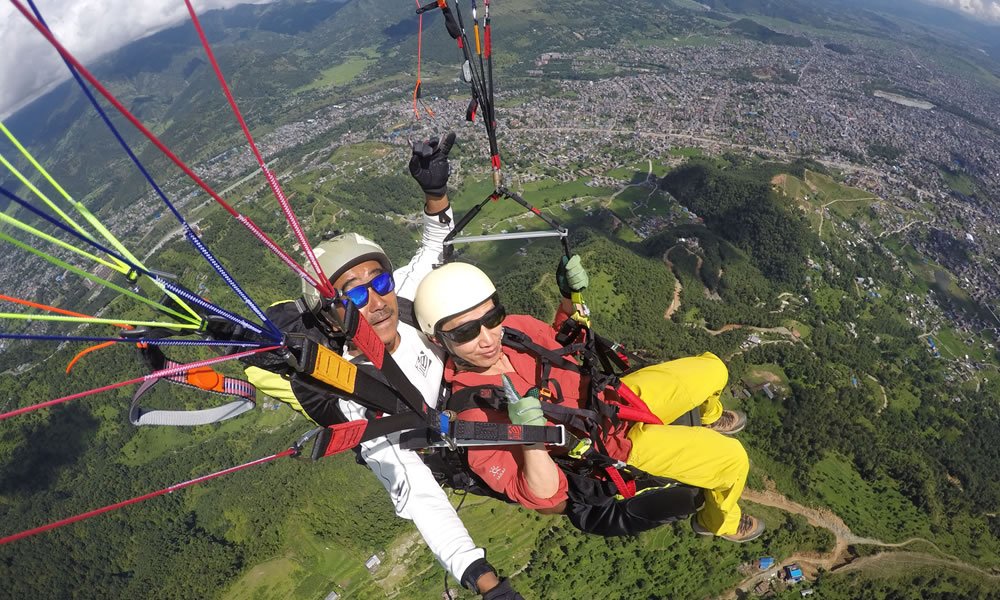 Sports activities like Bungee jumping, Paragliding, Ultralight flight, zip-lining, sky diving, mountain flight are a good compromise if you do not want to miss the exotic views but find the long journey too tiring. And especially if you are having a hard time managing your travel schedule due to less amount of vacation left, these could be a life savior. These are the easiest and shortest ways to have a view of beautiful mountains, rivers, and lakes to satisfy your lust for the adventure. These may cause you a heavy adrenaline rush in your veins and may even invite mini heart attacks; harmless though, but they are a full entertainment package.
So get ready to travel to Nepal! Have all the arrangements done; pack your bags and rush as soon as possible! Or else time might just run out of time later as you now keep procrastinating to fulfill your travel wishes. If not for yourself, at least think of what stories you will have experienced and what recitations you will have ready when your grandchildren will ask you, "hello Grandpaa/ Maa! What has been your life exciting memory?"