Nepal is the country of wonders. The beautiful mountains, diverse culture, warm people and serene nature. This country has a lot to offer to the travelers looking for an ethereal experience. More so, the trekking adventures here are unbeatable. This makes Nepal fit to travel throughout the year. The adventurers can enjoy their adrenaline rush in any months they prefer.
Yet, November still stands as the reigning month to trek. Autumn season or fall is prevalent in November which brings the drier weather. Climate is a significant factor to keep in consideration. It can either make or break your trekking venture. In November, it is neither hot nor cold; perfect climate for a smooth trek. In this moderate climate, the environment is dry which initiates clear blue skies. So, there is no possibility of rain or snow. Actually, weather isn't the only best thing for trekkers in November. Here are our top 5 reasons why you should opt for trekking in Nepal in November.
Climate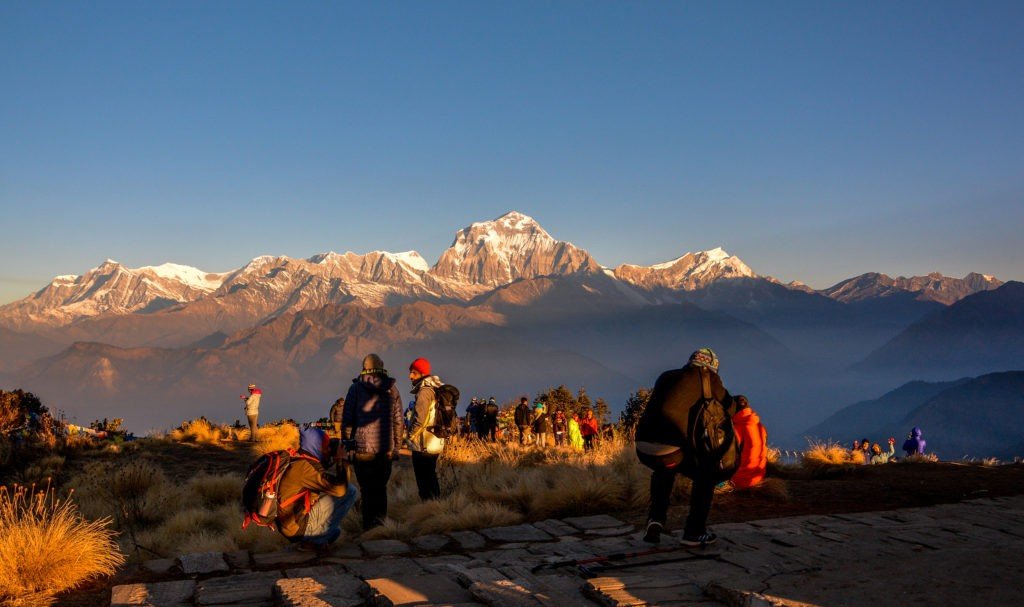 In November, autumn season is in full bloom. The weather is neither hot nor cold maintaining a moderate level. Trekking in scorching heat, continuous rainfall and heavy snowfall can be a nuisance. But in fall, the autumn breeze creates a soothing and fresh environment to trek to. Humidity and uninvited rain will not be a problem. As the spring bears flowers and trees, autumn preserves it for a certain period of time. Then it falls to the ground creating a pathway like heaven. The monsoon takes with it humidity, rainfall and hot climate. With autumn, the skies start to clear out creating minimal possibility of rainfall. With the autumn sun, the visibility of the Himalayas is stupendous. This season guarantees no obstruction of inconvenience whatsoever. Thus, November is the perfect month with clear blue skies and crystal clear mountains.
Magnificent Views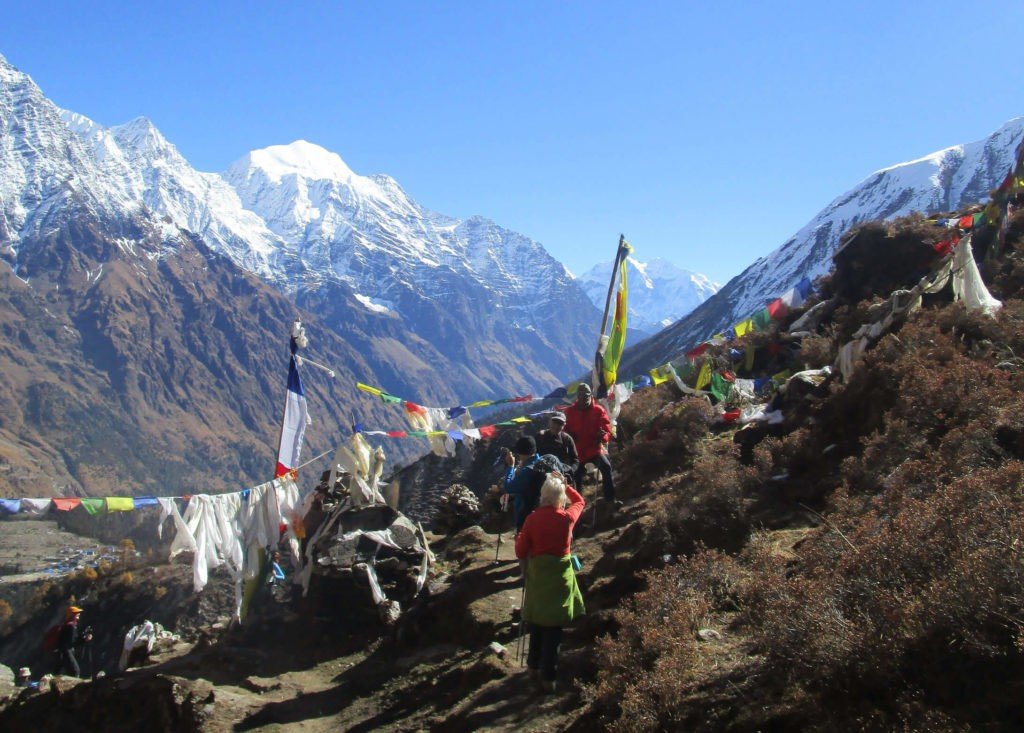 The weather plays a vital role in transparency of the Himalayas. If the climate is unfavorable, for instance heavy fog, rainfall or snow, chances are low for clear view. Tourists usually fail to consider the appropriate weather conditions. It is very important to know the climate beforehand. So, if you're planning to trek in Nepal, November is the best. The morning and evenings might get a bit chillier, but not too extreme. This cool breeze eases your way to the top. Also, as you ascend higher good weather conditions is a boon. There will be no risks of overshadowing of the mountain views. November provides you clear views without any circumstances on the way or to the top.
No schedule delays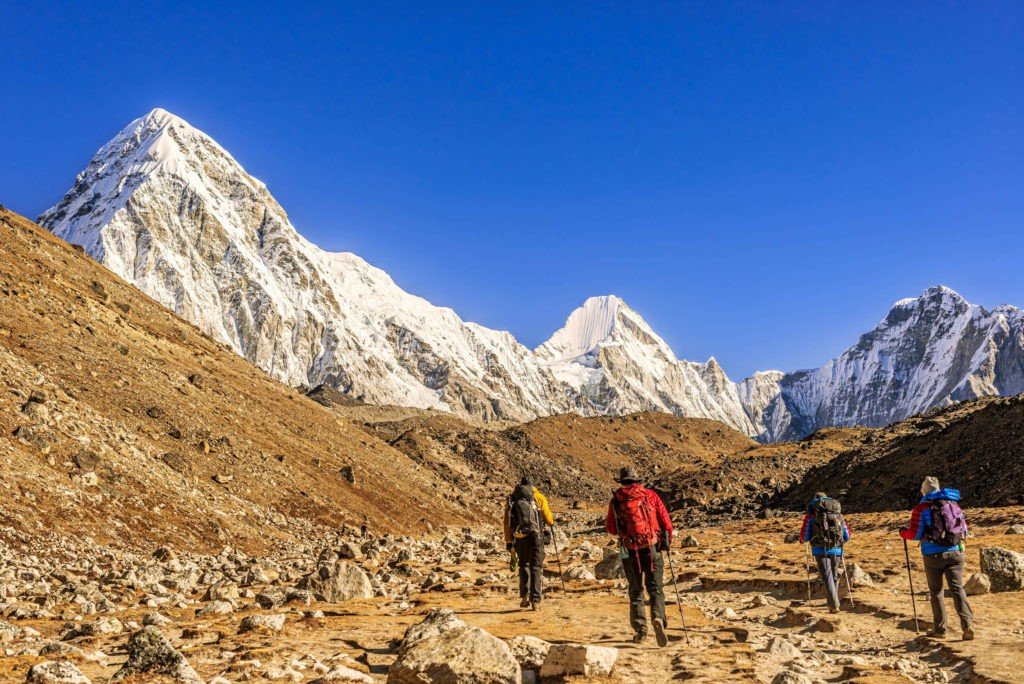 Trekking in Nepal requires a lot of pre planning and arrangements. It is a must to prepare beforehand for any unpredictable inconveniences. Trekking in the Everest region might undergo a lot of disturbances due to the Lukla flights. The weather plays an important role on deciding if the Lukla flights will go as planned. In November, extreme rainfall, snowfall, fog or other weather interferences is unlikely. As autumn is a moderate climate with clear skies, there are high chances your trek will move as planned. In November, there are low chances of flight details or cancellations. The weather is unpredictable but November has a satisfactory flight schedule record.
Cultural Significance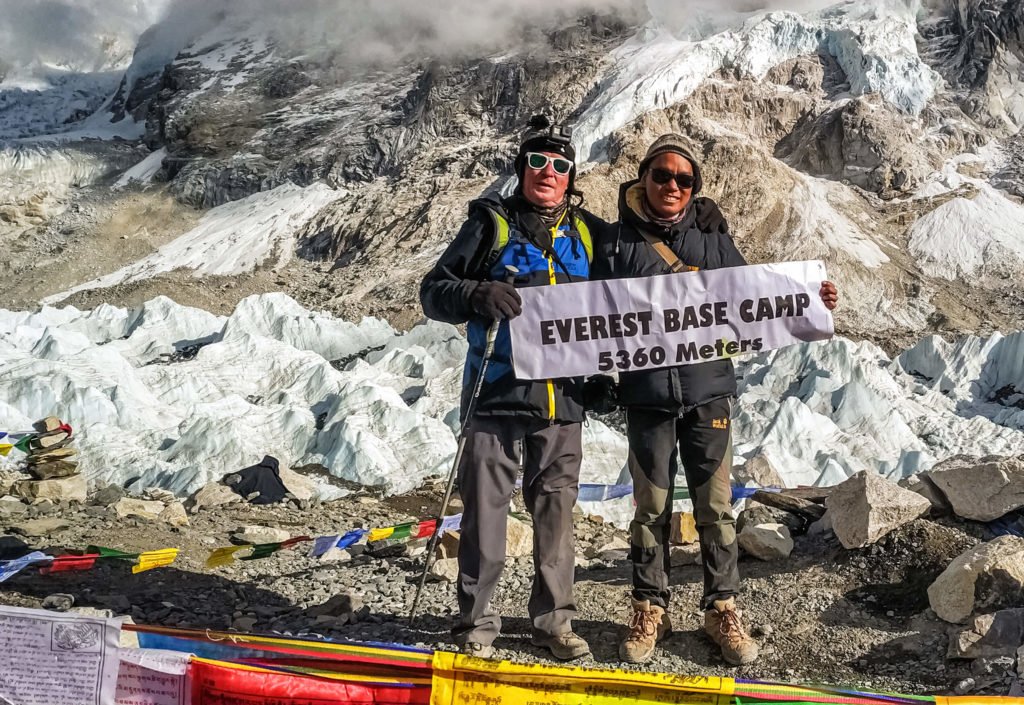 Autumn season brings the initiation of the festivities in Nepal. If you didn't know, Nepal is rich in history and cultures. More than 125 ethnicities live in Nepal. Each has their own traditions and customs. Every month people celebrate new festivals. In November, you'll be lucky to enjoy the Tihar festival which falls on the end of October. Tihar is the festival of lights. The colorful candles, fairy lights, flowers and lanterns decorate the houses. Nepalese worship Goddess Laxmi and people play "Deusi and Bhailo". The major highlight is Kukur Tihar (Dog Tihar), when people thank the dogs for their loyalty. Also, in November falls Chhath Parva, a festival of the Terai region. People decorate the temples and houses with lights and candles to worship the Sun.
Friendship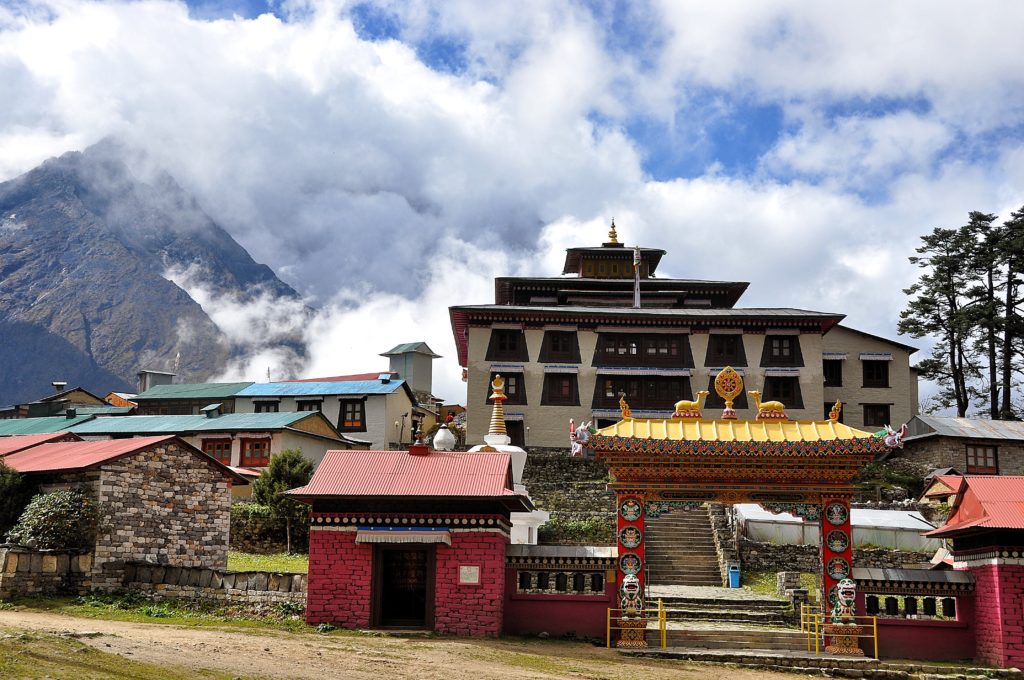 November is one of the peaks trekking seasons in Nepal. People from around the globe visit Nepal to experience the adventure it serves. The trekking destinations like Everest, Annapurna, Manaslu and Langtang are buzzing with trekkers. You will meet people from several countries while ascending and descending the trail. You'll always have someone to talk to and share your stories. In tea houses or in the routes, you'll create beautiful friendships with them. Also, Nepalese people are the most genuine and warm. They make you feel at home and give you the warmest welcome. It is certain that you'll make lasting bonds while trekking in Nepal.
It is never too late to plan your next adventure. So what are you waiting for? Nepal Hiking Team, your travel friend is available to assist your trekking in Nepal in November.