[TOC]

The capital city of Himalayan kingdom Nepal- Kathmandu, offers various things to do in Kathmandu for travelers. Home to more than a million citizens, Kathmandu is full of cultural and natural vibrancy. Original home to Newars, the city is filled with monuments influence by Newar culture and traditions. The city is also known for embracing Nepal's diverse cultures that gracefully blend with its natural beauty. Locals here speak various languages and are from different corners of the country. So travelers visiting Nepal can have a whole perspective of the country while spending few days in Kathmandu. Likewise, it can be an overwhelming experience to navigate all the attractions of the city. Go through our list of the top 15 things to do around Kathmandu if you want to explore the city to the fullest.
Go for a mountain flight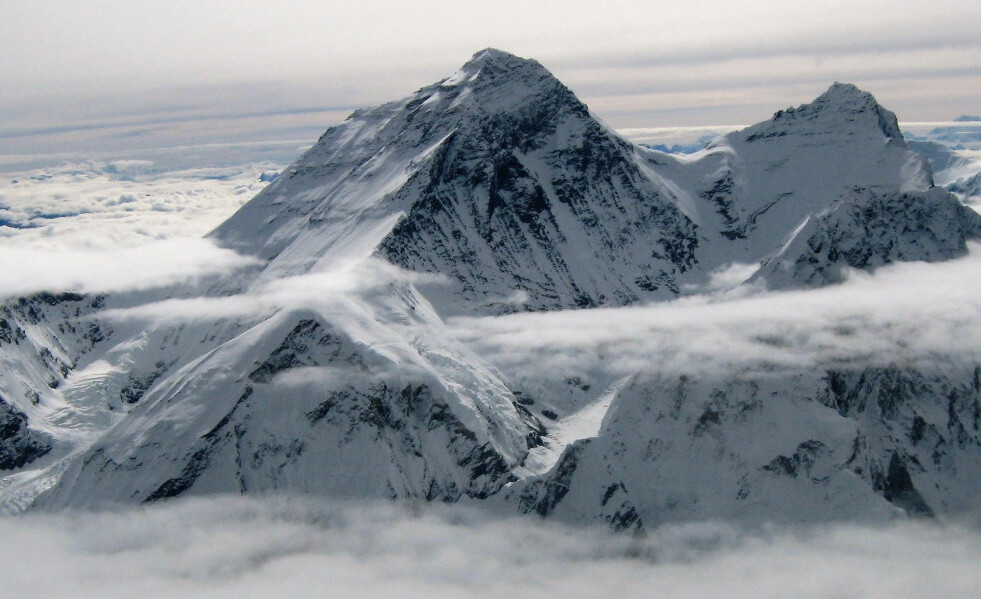 A mountain flight is the best alternative to trekking. Buy a ticket, and you've taken on an hour-long flight in the sky overlooking the majestic Himalayas of Nepal. With mountain views, the journeyer will be able to see the high-altitude lakes and gigantic glaciers. As we all know, eight of the world's highest mountains lie in Nepal; it is impossible to see all of them at once by going on a trek. Therefore, the best way to see them is by flying past them on a plane or helicopter. In this delightful trip, the host will pinpoint all the peaks.
Furthermore, the pilot invites each passenger to the cockpit to take Everest's photo from their large windscreen. Therefore, while in Kathmandu, do not miss going for a mountain flight to watch over the white Himalayas. The activity is simple yet rewarding.
Take a short hike to the nearest hiking spots around Kathmandu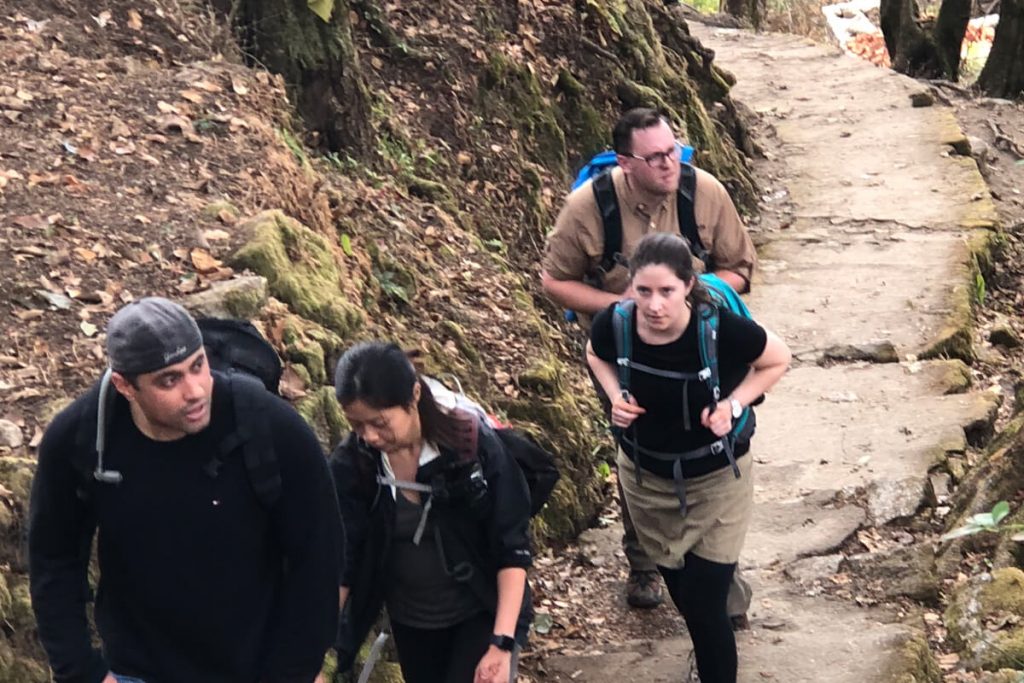 Ridges of Kathmandu make up for the best-hiking destinations. Not far from the city, this destination manages to make your day wonderful with its majestic landscape views. There are so many hiking routes around Kathmandu that are genuinely worthy of your time and energy. Some of the notable hiking destinations are Nagarkot, Champadevi, Phulchowki, Shivapuri, Dhulikhel, and many more.
Travelers can spend quality time hiking through these trails and getting rewarded with bewildering views of the mountains and hills. Although scenic views are part of the hike, it also gives you a chance to interact with people living away from the central city. Thus, go for a hike while in Kathmandu and acquaint yourself with the tranquil natural beauty.
Visit the world heritage sites based in Kathmandu valley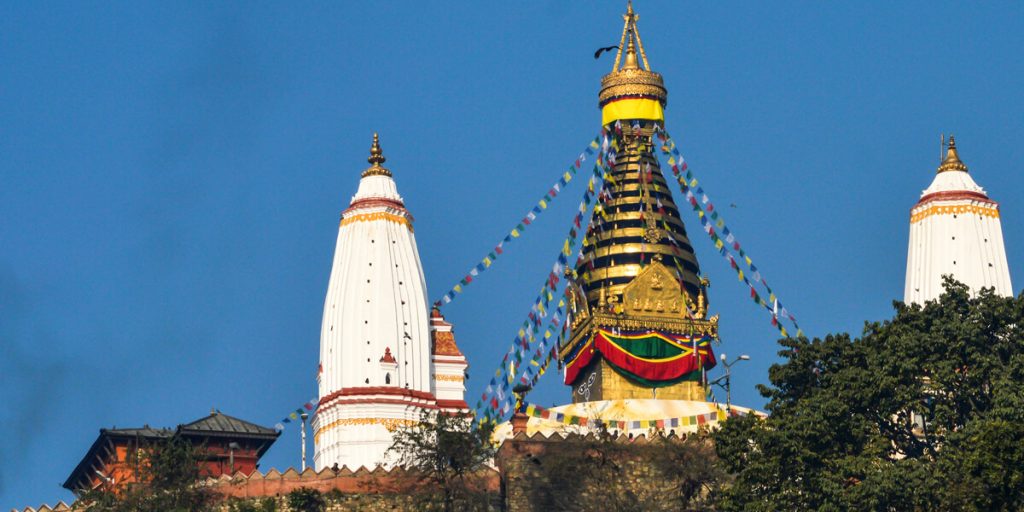 The Kathmandu valley is home to seven cultural world heritage sites of Nepal. These heritage sites are Kathmandu Durbar Square, Bhaktapur Durbar square, and Patan Durbar square. Along with these heritages are Pashupatinath temple, Swayambhunath stupa, Boudhanath stupa, and Changu Narayan temple. Be a part of a fantastic experience; visit architecturally and culturally rich heritage sites in Kathmandu Valley. Get to know briefly about all these rich and immaculate heritage sites of Nepal.
Kathmandu Durbar Square: Kathmandu Durbar Square's historical grounds lets travelers appreciate the rich traditional artworks and architecture. Likewise, it grants you a chance to learn about the Malla and the Shah Dynasty's ancient histories.
Patan Durbar Square: Take a tour around Patan Durbar Square, where you can walk through the old alleyways, where timeless wood and stone carvings of hundreds of Hindu and Buddhist deities greet you from every temple wall. Admire the countless designs on wood-carved windows and the architectural achievements of Newar artists of centuries ago.
Bhaktapur Durbar Square: The Bhaktapur Durbar Square is even more beautiful, with its 55 Windows Palace, the statue of King Bhupatindra Malla, Art Gallery with antiques and temples of stone and woodcarvings, and the resplendent Golden Gate all built during the reign of Malla kings.
Swayambhunath temple: Resting on a hilltop 3 km west of Kathmandu, Swoyambhu is one of Nepal's holiest Buddhist stupas. Stupa has been a symbol of faith and unity for years, with Hindu temples and deities built into this Buddhist site.
Boudhanath Stupa- Stroll around the majestic white dome buzzing with energy; witness the devotee circumambulating the gumba, lightening butter lamp, and performing prayers and rituals.
Pashupatinath temple: With a tour to the Pashupatinath temple, discover the religion, customs, and Hindu religious rituals, which the majority of Hindu pilgrims observe and perform faithfully.
Changu Narayan Temple: As per the historians, this is one of the oldest temples in Nepal that showcases the rich archaeological relics and stone carvings, which are the oldest epigraphs related to Nepal's history.
Visit the villages surrounding Kathmandu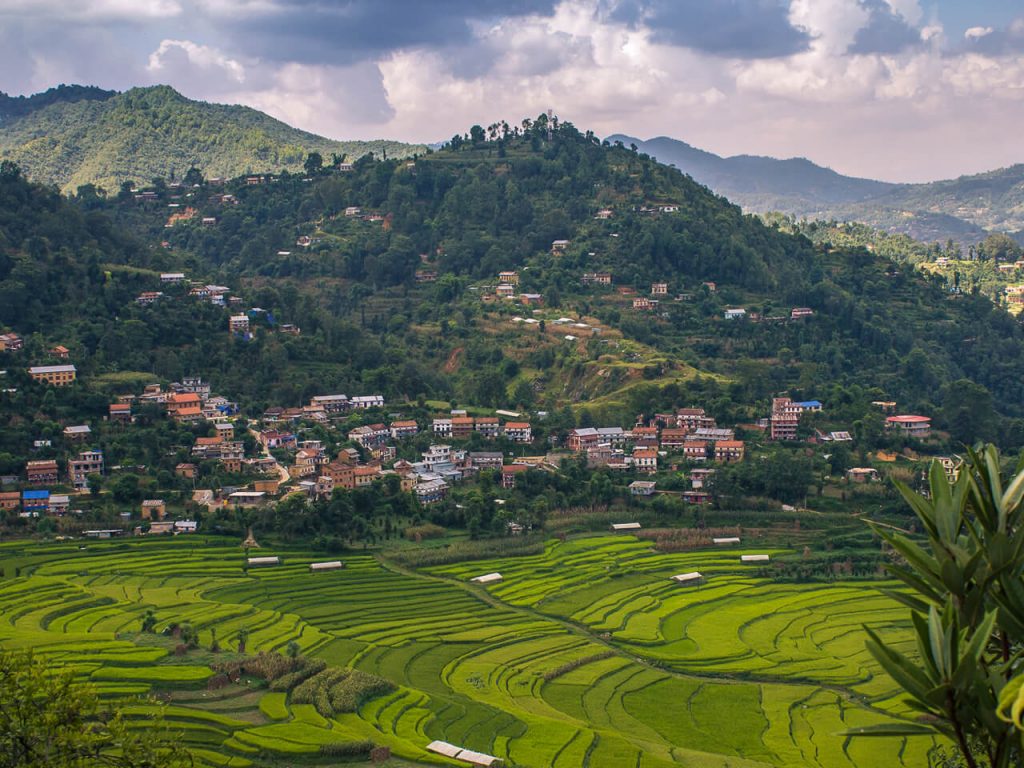 If crowd and urban cities are not your thing, then visit the outskirts of Kathmandu to take a glimpse of life living outside of Kathmandu. Life outside of Kathmandu is so different, and one might get surprised to see the contrast in two places located just a few hours away from each other.
Tours to these towns are splendid because you get to know a life living in a semi-modern world but still practicing old customs ways. While strolling around these villages, you will get to see people still engaging in farming and animal husbandry, although modernity has already made its way. Some of the famous towns around Kathmandu for the short visit are Panauti, Banepa, Nuwakot, Balthali, and Kavre. If possible, spend more than one day in one of these towns and get familiar with their domesticated life. Most tourists looking for local experience prefer spending them on the outskirts of Kathmandu. And because of this reason, it is one of the best things to do while in Nepal.
Go for a cycling ride
Cycling down the roads on a bicycle and getting an adrenaline surge is the most incredible rush for mountain bikers. Kathmandu is an ideal place for such experience seekers. Starting here in the Kathmandu valley, there are unlimited opportunities for a cycling adventure. The trails around the valley's edge lead to distance, where one can appreciate heavenly sights of snow capped mountains, verdant valleys, and rich green terraced slopes. Some of the popular biking trails around the valley are Bhaktapur, Sankhu, Budanilkantha, Nagarkot, and the Kathmandu valley edge, are Khokana, Dakshinkali, Godavari. Ride through lavish green rice fields, superb little villages, along river banks, over suspension iron bridges, and along highways. It is a beautiful activity to do in Kathmandu that is invigorating at the same time pleasing.
Take a cooking class and learn about Nepalese cuisine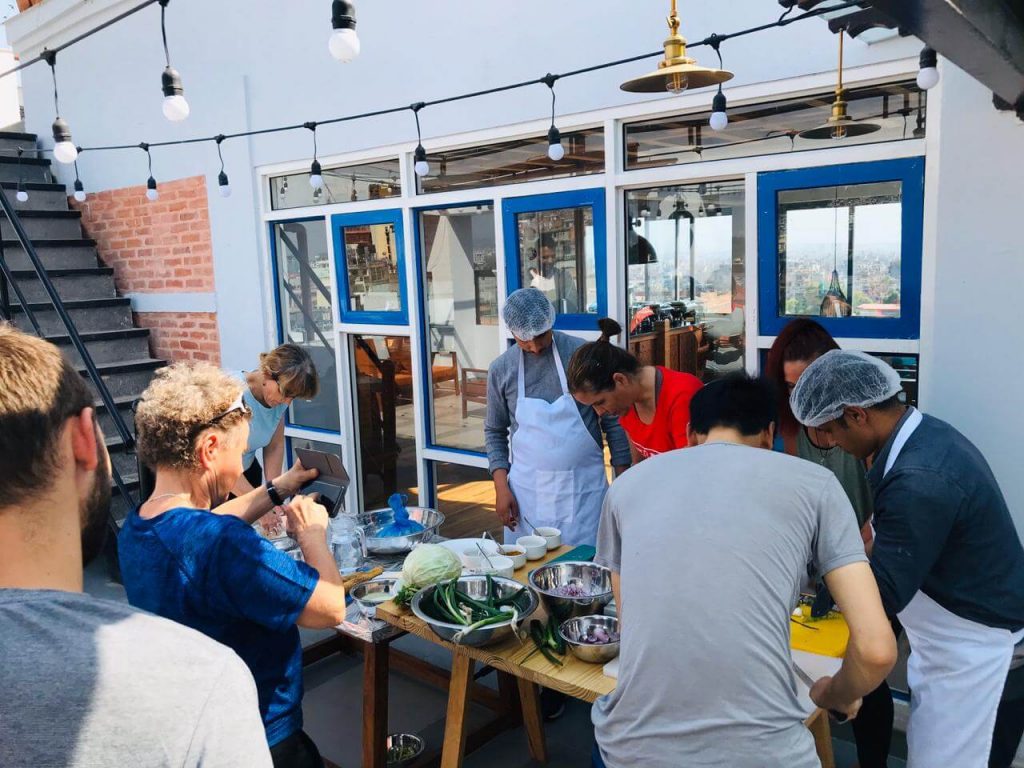 An excellent approach to get Nepal and Nepali individuals are through their food. Nepal doesn't have one particular cooking style because of its various ethnic groups. The food habits of Nepalese differ as per their region. Accordingly, become more acquainted with Nepalese foods by joining a cooking class and appreciate the Nepalese delicacies arranged by yourself.
Visit authentic Newar towns around Kathmandu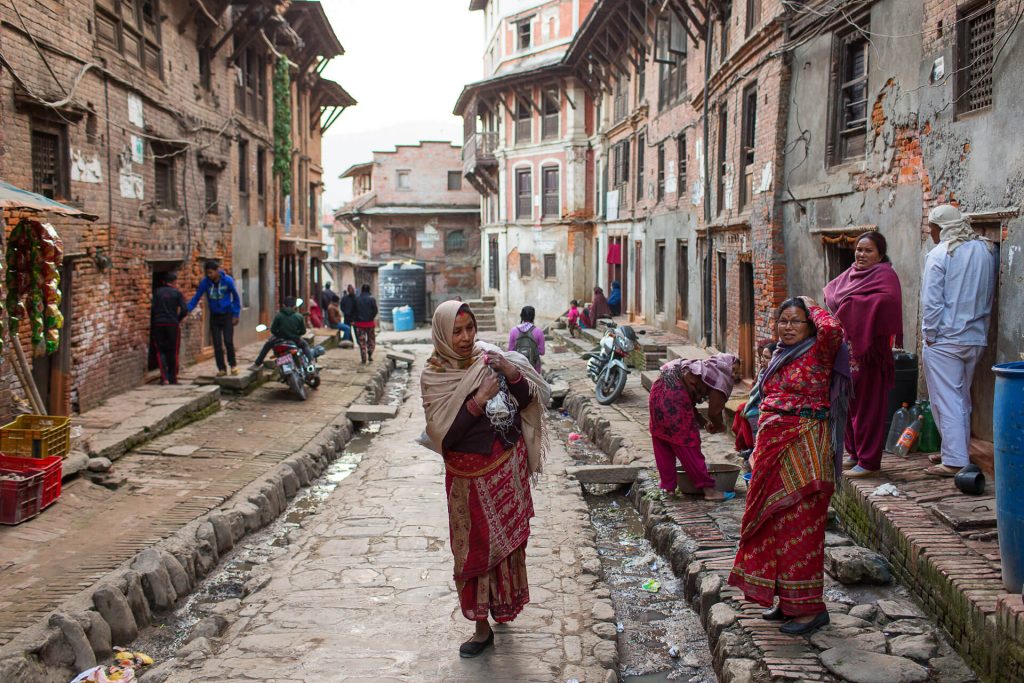 From the traditional viewpoint to the cultural and nature-oriented perspective, the Bungmati and Khokana Village tours are exciting and serene activities around the Kathmandu valley. This tour has a lot to offer, from the culturally inclined Bungmati valley to the naturally beautiful Kokana. Bungmati has sheltered the famous Rato Machindranath Temple and Karya Binayak Temple, which are notable attractions. Kokana is renowned for the green rice fields carpeted across the Newar village. These two towns positively reflect the authentic Newari culture; thus, visiting these rural towns will grant visitors an authentic experience of Newari culture, tradition, and lifestyle. Make time to see these two towns to experience a rural life existing amidst the changing society.
Fly like a bird by doing Paragliding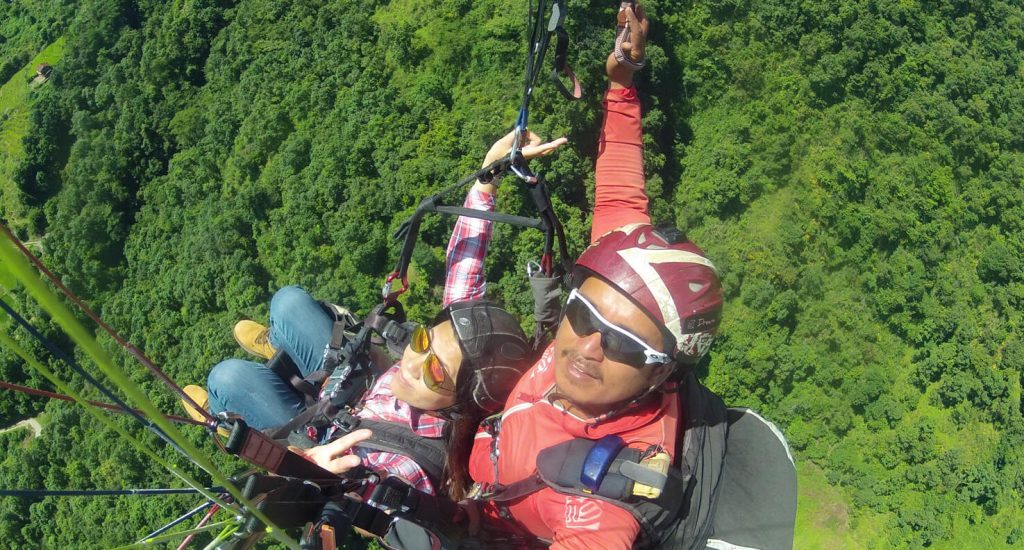 Experience the thrill of Paragliding over breathtaking scenery, capturing beautiful views of the Himalayan Mountains and lush valleys like nothing else on earth. Most do not know; they can do Paragliding in Kathmandu too because it is not famous like in Pokhara. Phulchowki, Dhulikhel, Nagarkot are some places that offer this adventuresome activity. This ecstatic activity lets you fly like a bird in the air, all the while enjoying views of snow-capped mountains and verdant valleys like nowhere else on earth. You may add this adventure with a tour of the Godawari botanical garden.
Relish with evergreen forests of the Royal botanical garden of Godawari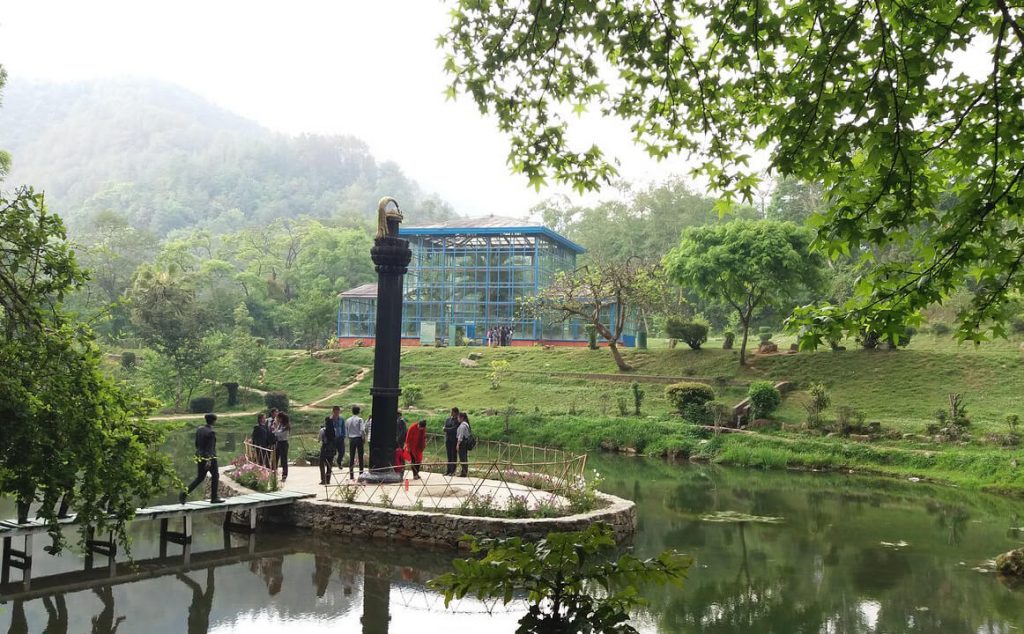 Built-in 1964, the royal botanical garden of Godawari serves as a research center and a recreational center. Nature enthusiasts, researchers, or people looking to spend some relaxing time visit this large garden in Godawari. The garden is centralizing in enriching the garden with indigenous plants to integrate its collection with scientific investigation, conservation, education, and demonstration. With that, its door to visitors looking to spend quality time is always open. Anyone looking for a quaint area outside of the valley will have a wonderful time amidst the garden's tall forests with chirpings of birds as music.
Rock climbing
Because of the magnificent natural landscape inside the valley, there are various rock-climbing spots in Kathmandu that are appropriate for a wide range of climbers. Among many areas, Nagarjun is one of the best sites for rock climbing. It is an hour away from the central city amidst the wilderness of Shivapuri national park. It is a testing sport; however, it brings a feeling of serenity and quietness to the individuals who challenge it. Rock climbing is a physically testing sport but a worthy one, as you get to enjoy panoramic views of the once you summit a top. Rock climbing also helps in developing your skills, strength, endurance, and agility.
Enjoy the cable car ride to Chandragiri hills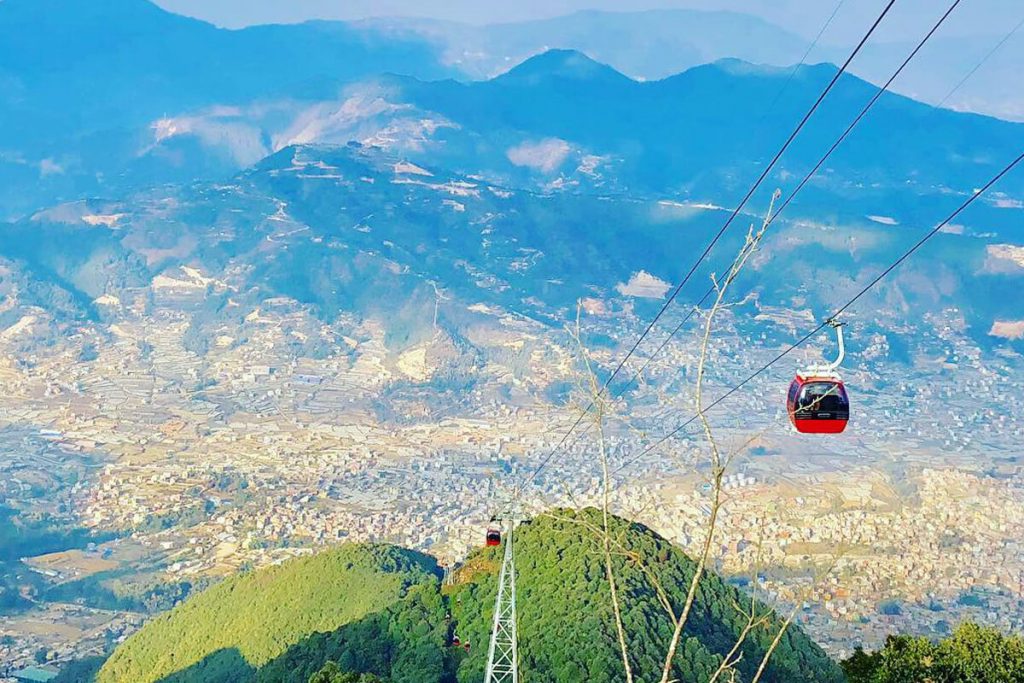 If you are looking for a short and effortless trip around Kathmandu, then a quick trip to Chandragiri is the best option. Located a few minutes away from central Kathmandu, in less than an hour, you will be in the peripheries of Kathmandu and on top of the Chandragiri Hills, looking over the panoramic view of Kathmandu valley. From its entrance, visitors can take a short cable car ride over the verdant forest to the top of the hills. On the way to the top of Chandragiri hill, you can admire the breathtaking view in front of your eyes of Kathmandu valley. Although cable car ride is short, it is a beautiful place to escape the buzzing city of Kathmandu.
Visit the monasteries located on the outskirts of the Kathmandu valley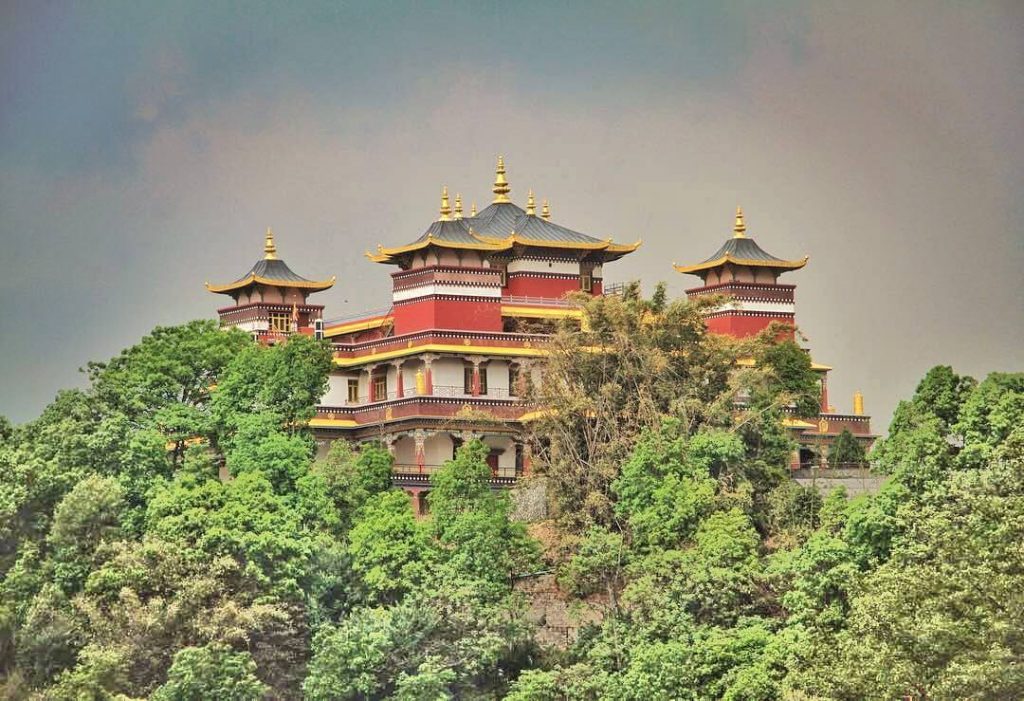 Visiting monasteries is a beautiful way to recharge oneself. A tour to the monastery provides a sanctuary from city life and time and space for meditation and relaxation. Also, it is a unique opportunity to experience Buddhism, its daily lifestyle, rituals, and spirituality. Few monasteries allow staying at a monastery and engaging in daily monastic activities. And staying in a monastery and learning about Buddha's teaching about discipline interest you, then you can stay in one of these monasteries. Kapan monastery, White gumba, Phulchowki gumba, are famous monasteries around Kathmandu that welcome visitors. Please do contact the monastery beforehand if they have such programs available for tourists.
Explore the chaotic market of Ason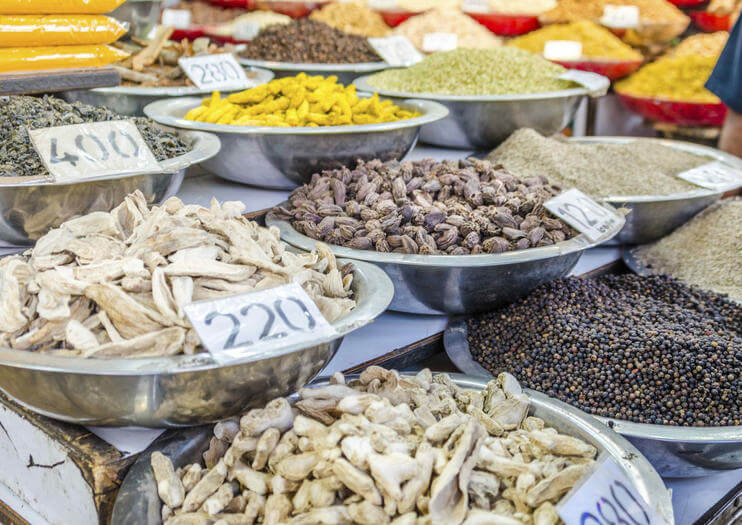 Ason lies at the heart of the city, and this buzzing market offers a great picture of the everyday life of Nepalese. From the dawn to the end of the day, the market remains active. As it is a market, people from every corner of Kathmandu reach here to shop for their necessities. You can find everything in Ason; however, one has to be smart to find a shop. Because there are many alleyways, it would be challenging to navigate the route.
Overall, Ason is an exciting place to be and to observe the unfiltered persona of Nepalese. Ason is not secretive, although its alleyways would say otherwise. It is a place to see the authentic ways of life and people. One can extend their exploration from Ason to Indrachowk and eventually to Kathmandu Durbar Square. Additionally, explore this busy market with a twist by adding a fun rickshaw ride. Combining two activities will grant travelers a remarkable experience.
Spend a blissful day in the Garden of Dreams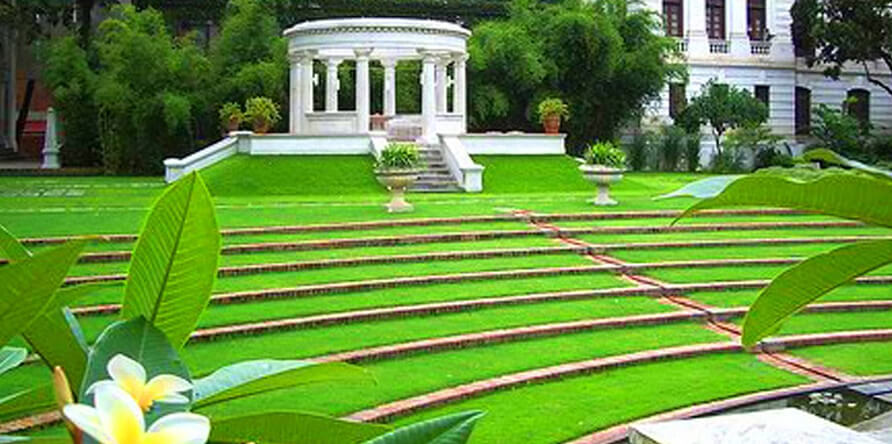 The majestic garden of dreams is everybody's go-to place to seek some sanity amidst the busy central city. Kathmandu is full of building with very few places to connect with a peaceful natural environment. And the garden of dreams with its aesthetic surrounding is an incredible setting to relax and diminish oneself from one hectic schedule. Built in the early '90s, the garden of dreams has been renovated few times and always making it more pleasing for visitors. It is one of the sophisticated gardens, and visitors can find several places within the wall to spend time. Most forget just outside of garden walls; there is a bustling city. Do make sure to visit the garden of a dream to spend a blissful day admiring its decorative garden and watching birds and squirrels.
Go for a one-day rafting adventure to the Trishuli River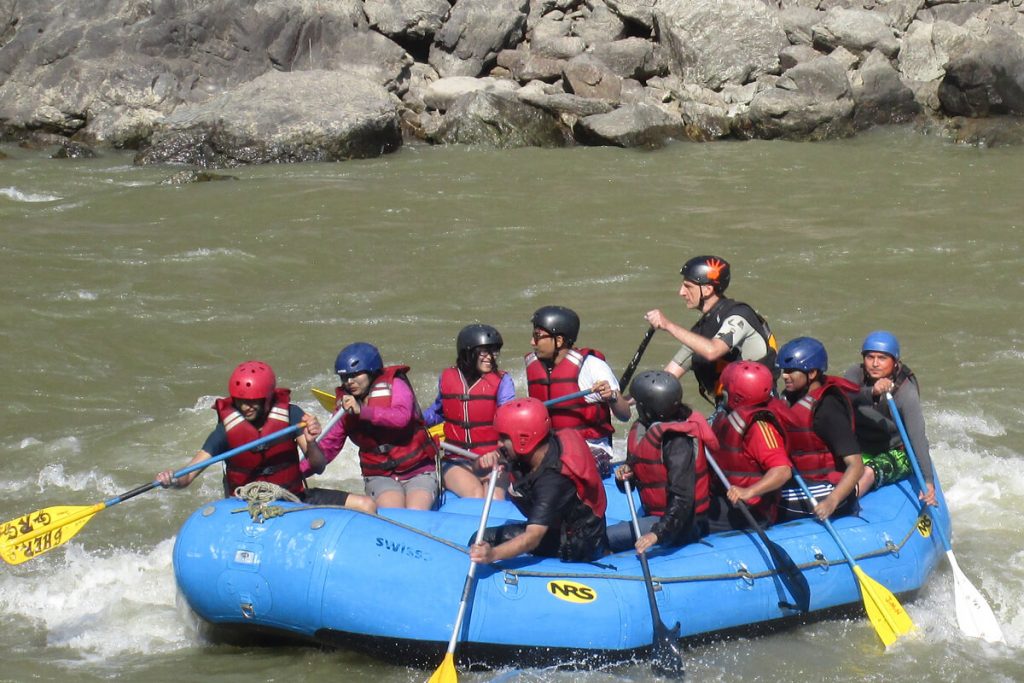 Besides the big mountains and diverse culture, Nepal is also very popular for its amazing fast-flowing rivers. Hence, together with being the best destination for trekking, Nepal is also one of the world's best white water rafting destinations. Nepal's rivers are long and clean, surrounded by pretty terraced farmland, jungle landscapes, local villages, and high hills. There are many destinations in Nepal for white river rafting for adventurers. But Trishuli River is one of the most popular destinations for white river rafting for all kinds of adventures. It offers a bouncy river with suitable rapids perfect for the first-time rafter.
Thereupon, enjoy your few days in Nepal by challenging yourself with the water rapids in between the lush and impressive scenery along the Trishuli River. Nothing can be more relishing than playing with the waves of water in spectacular vistas in Nepal's peaceful countryside landscape.
To summarize, be it a day trip or a multiple-day trip in Kathmandu, there is a long list of things travelers can do around Kathmandu. There is plenty of things to do and learn, from village tours to adventure activities like rafting or rock climbing. We hope our list is somewhat helpful for travelers looking to visit Nepal or already is in Nepal.