[TOC]

We have come across some of our clients who have preferred to explore Kathmandu and experience the moments in their own initiation because they think this will make their trip even more exciting. While in visit to Nepal, you might also want to use up some leisure days on your own without having the need to be directed by any professional guides. We, as well think exploring and discovering the alleys and places using Google map navigation oneself or asking around the locals is exciting. However, we also ask you to be fully prepared for the possible struggle as not all locals might understand or speak English language. Now let us help you with some quick notes to give you some ideas to spend a leisure day in Kathmandu.

Visit Garden of Dreams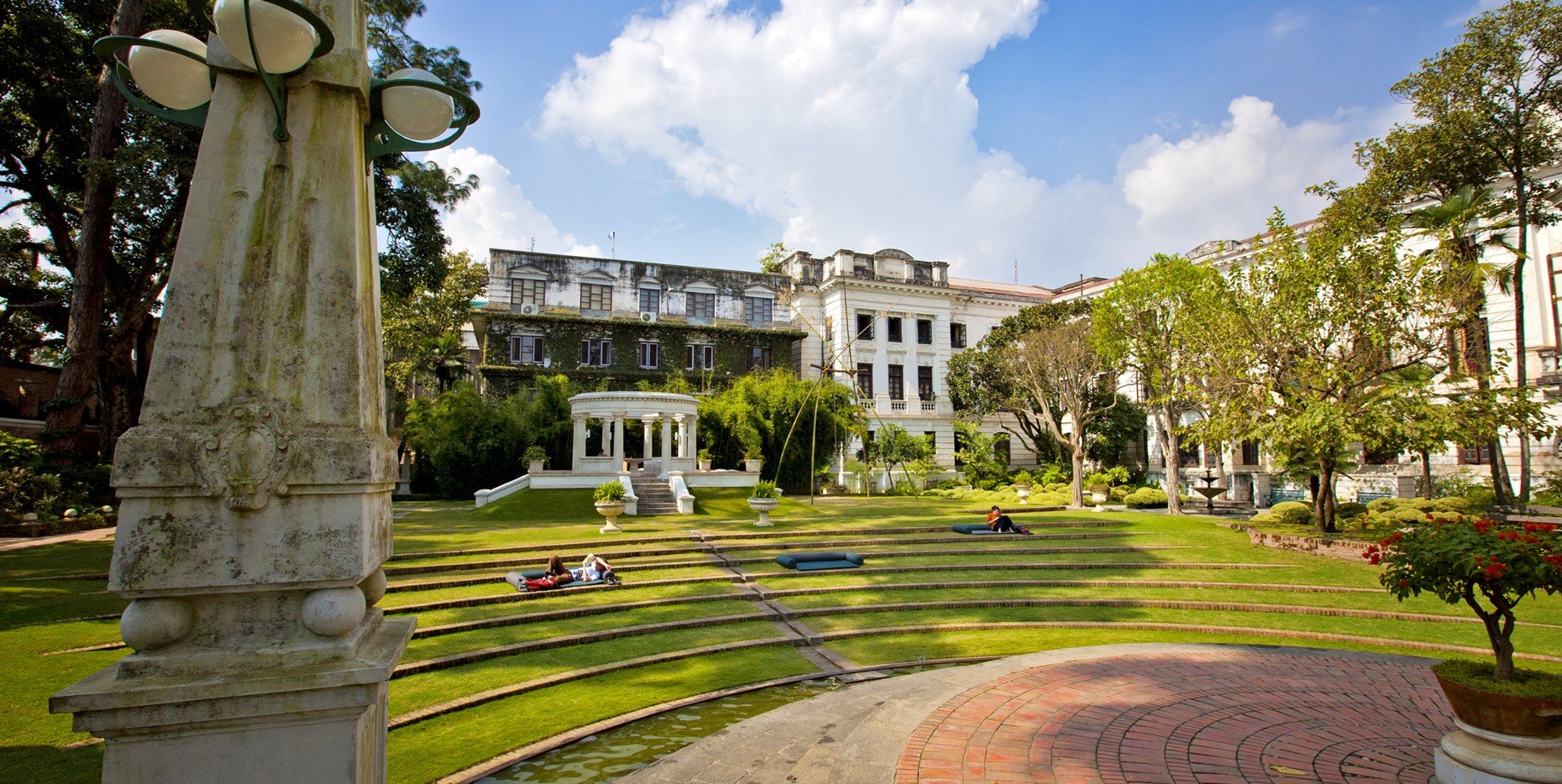 Referred to as 'Swapna Bagaicha' in Nepali, Garden of Dreams is located on the outskirts of Thamel which can be accessed through a 10 minute walk from the tourist hub of the Thamel. You will be able to view the exotic floras decorated all over within its boundary. People find the location amazing especially at the morning and the evening which is glorified by the greenery, ponds and the fountains maintained quite well. You can spend the time just lying in the grass or sitting by the Kaiser Café, have snacks, drink coffee or read your favorite book. The location also provides a perfect background for the beautiful photographs.
Visit Royal Botanical Garden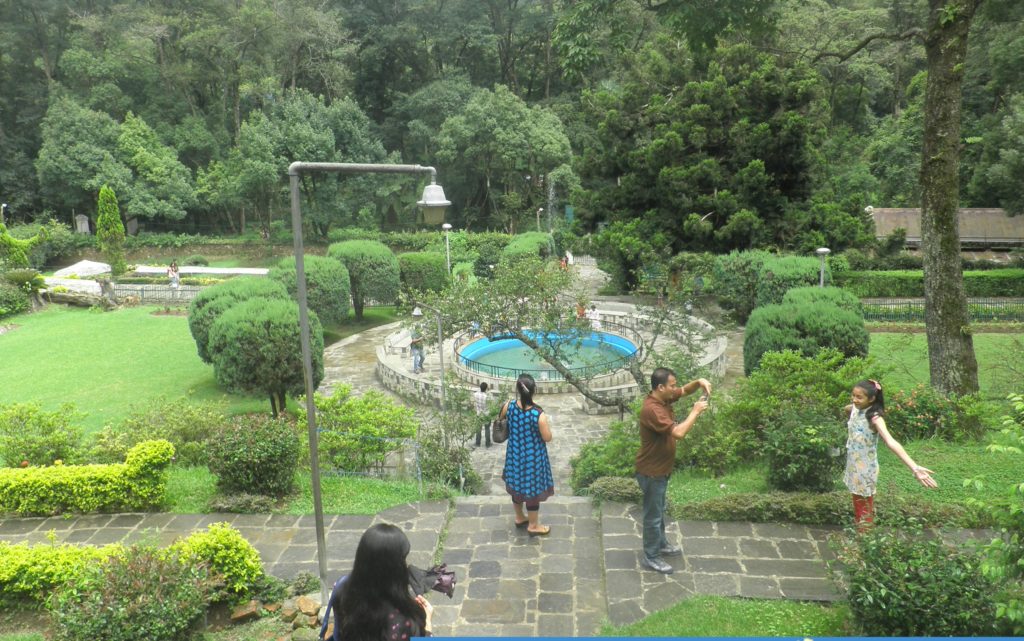 If Garden of dreams seems too near to you or you are looking for a farther place because you have plenty of time, Royal Botanical Garden located at Satdobato is a perfect getaway for you. Being much larger in size, it is more peaceful and will give you much space for solitude. The place was slightly damaged by the earthquake, but the place doesn't look less elegant though some repairs are still going on. One thing not to be forgotten is that this place might get crowdie during Saturdays and on public holidays of Nepal. The main highlights of this beauty are gigantic variety of floras, orchid house, cactus house, and a tropical house too. The coronation pond; with a pillar place in the center adds more grace to the garden
Walk around Thamel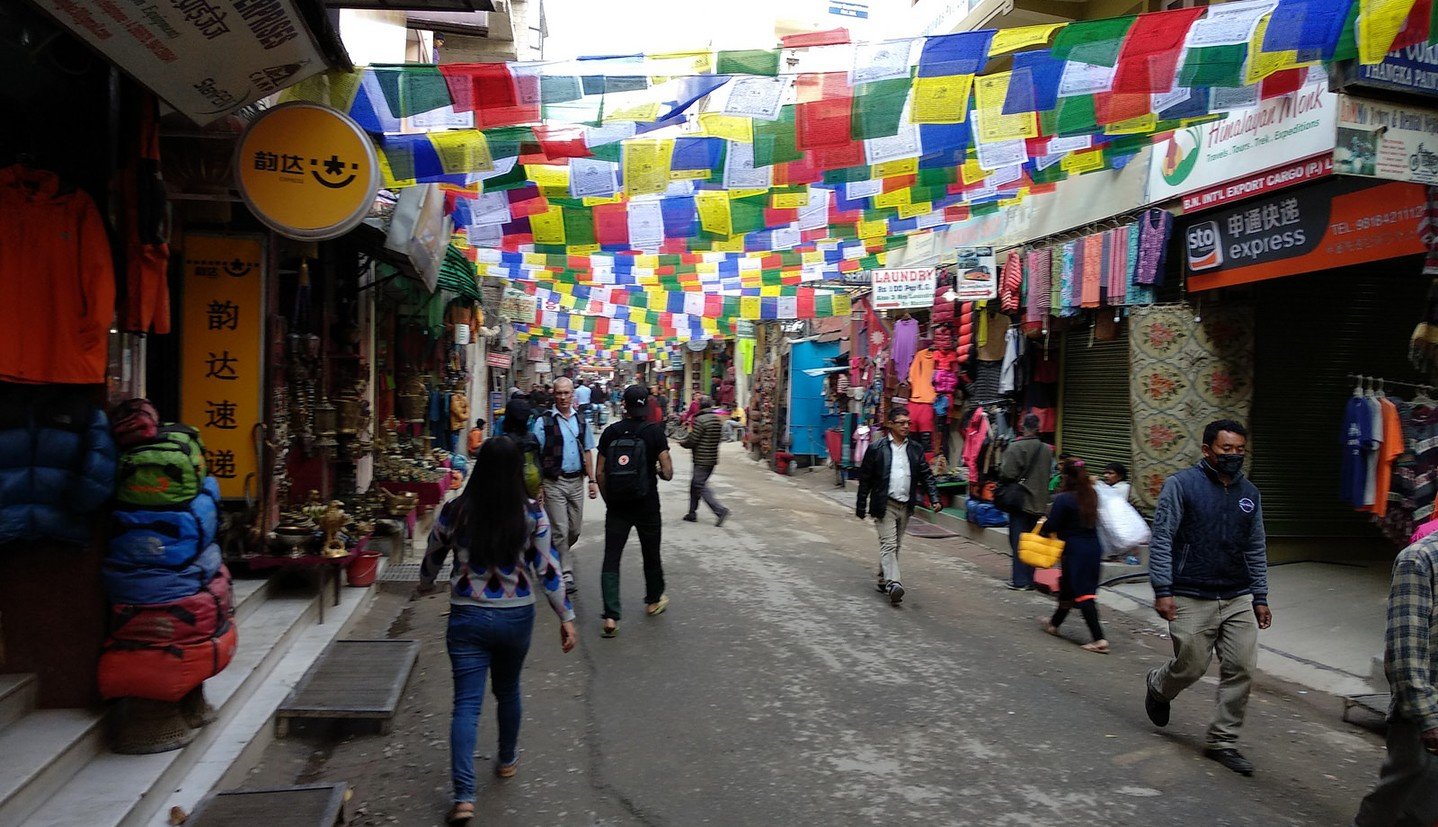 Thamel is the hub where most visitors accommodate while they in the Kathmandu stay. If you intend to visit all the businesses established inside Thamel, even a day will not be enough for you. All the services like bakeries, cafes/ restaurants, antique souvenirs, unique clothing stores, jewelry stores, books stores and the stores for hiking gears can be found there. Even if you don't buy anything, you will not know how quickly the time passed by while wandering the streets there. Other excitements that might interest you are the indoor climbing, movie center and the archery centre placed inside the boundary of Thamel.
Wander around Ason and Indrachowk bazaar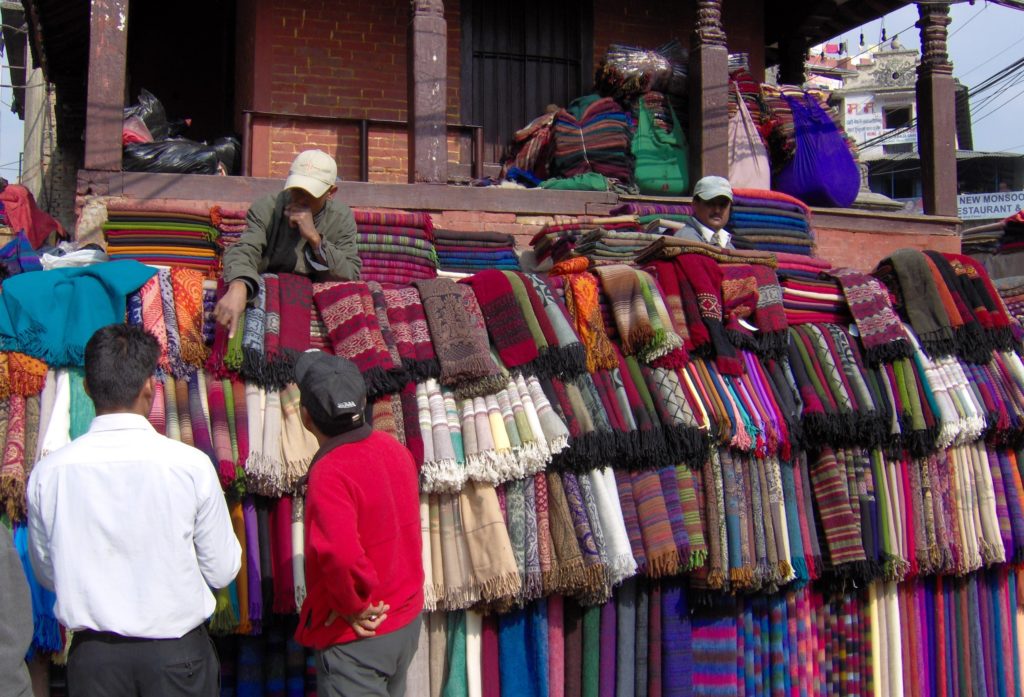 "Bazaar" simply means "Market" in Nepalese. Ason and Indrachowk bazaar is the market that which lies in between Kathmandu Durbar Square and Thamel. It remains open from the moment of sunrise to the dinner time. You can find almost everything there from the groceries, clothing, and electronic gadgets to make up items. You will be surprised to see small street vendors calling out to their potential customers, selling vegetables, shawl, bed sheets, blankets, dry meats and spices imported from various parts of Nepal. You will also find some street food stalls placed beside the streets of the market. The sight of people bustling, hustling, walking, stopping by to buy various stuffs and the crowd especially in the office hour will be an interesting sight to behold. And as the scattered temples do not miss out in Kathmandu, don't be surprised, you will encounter some there as well.
Trip to Narayanhiti Palace Museum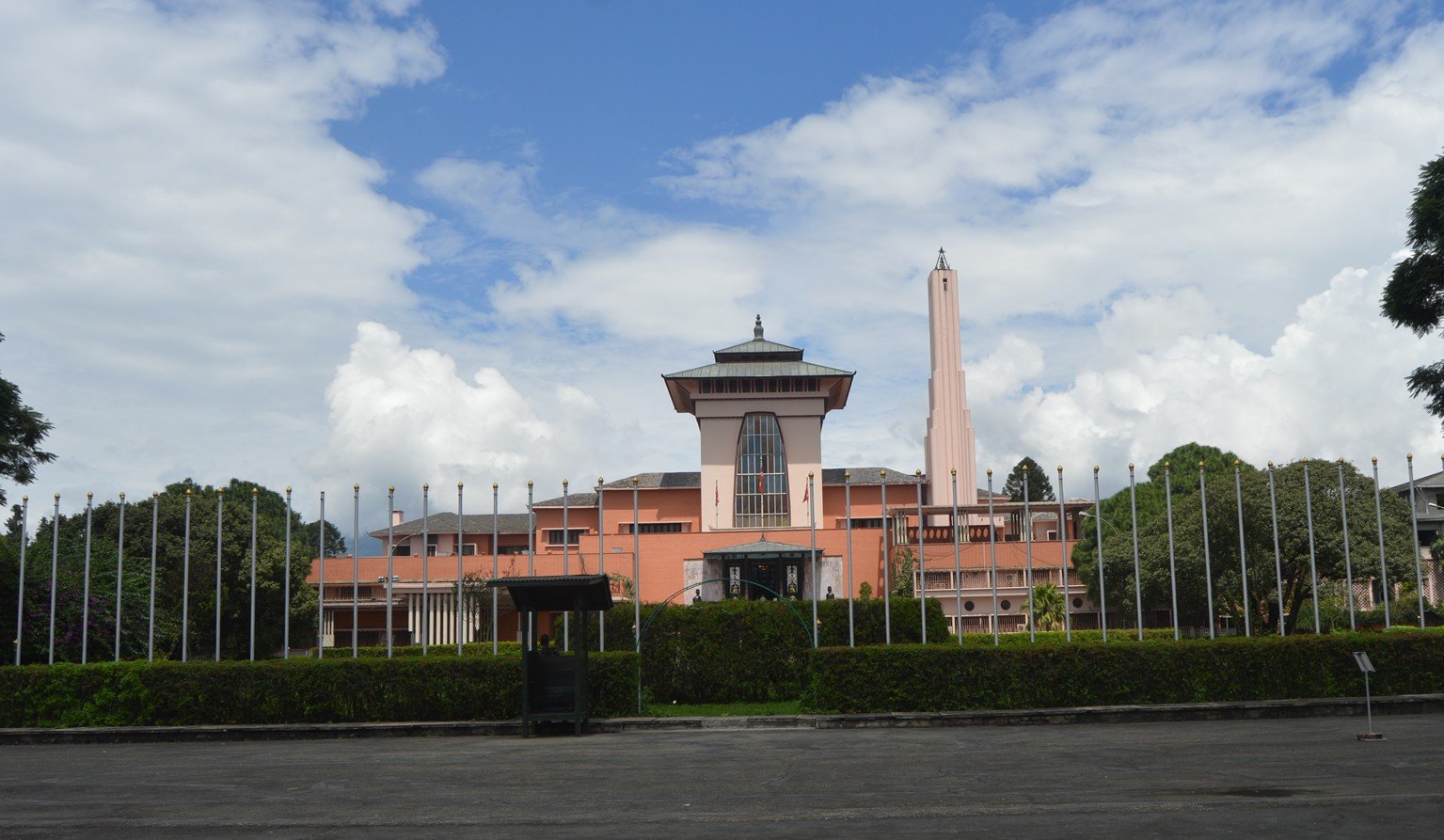 Narayanhiti is a former royal palace that has now turned into a museum after King Gyanendra vacated it after the end of monarchial system in Nepal. As you wander around the palace you get to see the royal historic representations and it will give you the glimpse of royal lifestyle of Nepal. You will still even be able to notice some bullet holes on the walls which was marked during the royal massacre in 2001. The royal garden is pretty well preserved and pleasant. This too is not very far from Thamel, you will just need to go on foot for about 10 minutes towards east which is rather not very expensive. Foreigners are subject to pay NRs 500 as an entrance fee and if you are from SAARC countries, NRs 200 will d.
Stopover at Chhauni Museum
Chhauni museum that is open from 10:30 am to 4:30 pm lies close to Swayambhunath which is one of the most beautiful monasteries in the world. Some of the most fascinating possessions exhibited inside the museum have made it a glory and a place to not be missed in the visit list. The major highlight of this beautiful museum are Judda Art Gallery, Jayavarma's life size statue which is 1800 years old, various cloth paintings of Buddhist temple styled Art Gallery as well. The leather cannons are also flaunted which were seized during the 1792 Nepal-Tibet War.
Take off for a Mountain biking
Looking at the hustle bustle of Kathmandu, we may think that mountain biking would not be possible to do here in Kathmandu. But there are some locations in the outskirts of Kathmandu that offers you perfect topography for mountain biking such as Shivapuri, Kakani and Nagarkot. You can hire mountain bike in the stores around Thamel and set off to your journey with the necessary basic gears.
Go for a show at Chhaaya Center
Chhaaya is a Nepali word, which means Shadow in English. Chhaaya Center is a mall established in Thamel at the northern side recently in 2019. The films pictured in the Chhaayaa theatre are mostly Indian and then Nepali, whereby only one international or English movie is pictured. It might also be interesting to you if Nepali or Hindi got English sub-titles it.
Climb the In-door rock and learn some Archery skills
The famous Thamel has also got the agencies that provide you the indoor adventure of archery and rock climbing. This is sure a good idea to occupy your spare time before going for a movie and after your breakfast or lunch session. Ask anyone dwelling around in Thamel and they will direct you to the rock climbing center and archery center is located around Soyambhunath
Step in to Pilgrims book house
Pilgrims Book House is known as the best bookstore of Kathmandu because of the fact that this store has books on everything; Bible, Buddhism; Hinduism, Yoga, Cooking tutorial books, various language books and children's book. The bookstore is a wing of a book publishing company; Pilgrims which is actually located in Varanasi. You can get the books there in cheaper price. Who knows, the books that might cost you many bucks in an online store might be available to you in a lot discounted price.