[TOC]

For vegan travelers, a trip to Nepal can be smooth sailing as far as food is concerned. Unlike in many destinations, one need not get stressed out about getting pure vegan fare in Nepal. Yes, this tiny Himalayan nation is a haven for vegan travelers.

Shadowed by the massive Himalayan mountains, Nepal is blessed with fertile soil and a conducive climate for agriculture. More than 60 percent of the total population is engaged in farming and agriculture. The forest cover in the hills and the tropical lowlands are rich storehouses of rare vegetation. The Himalayan herbs found in the high-altitude mountains have wondrous health-giving properties and are widely sought out.

As vegetables are quite popular in Nepalese cuisine, one can find many plant-based food items in the country. While veganism is just gaining ground in the west, in Nepal, a section of the Hindu and Buddhist population has been following a vegan diet for ages.
Plant-Based Items in Nepalese Foods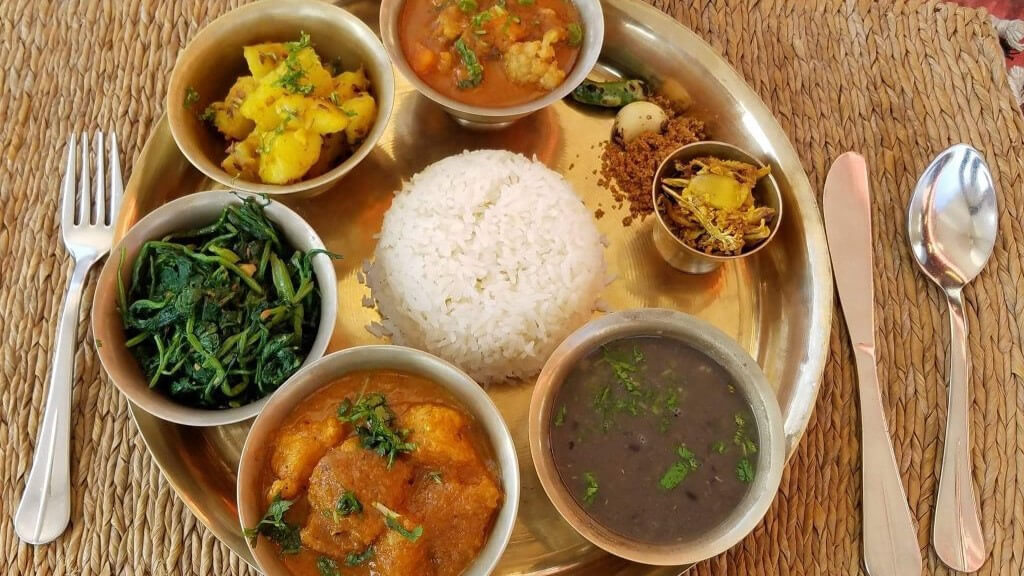 Nepalese traditional fare is rice, lentils, and curry (Dal, Bhat, and Tarkari) with pickles or chutney. The curry can be vegetarian or non-vegetarian as per one's preference. People in this Himalayan country use edible plants in a variety of ways.
Gundruk, a Nepalese traditional plant-based food, is prepared by fermenting mustard greens and dehydrating the leaves. The tender leaves and stems of climbing plants like pumpkin and chayote are stir-fried using spices like fenugreek, cumin, fennel, coriander, etc. Nettle leaves are freshly picked and boiled or dried and powdered to make a thick broth.
Mustard greens, spinach, amaranth leaves, taro leaves, chives, etc., are turned into curries with aromatic herbs and spices or deep-fried. Vegetable curries prepared from seasonal vegetables like eggplant, cabbage, cauliflower, yam, bitter gourd, broccoli, okra, etc., are also quite popular. Potatoes are available the whole year round and thus are used in a variety of ways.
Grains like rice, corn, wheat, pulses, millets, buckwheat, etc., are part of a Nepalese diet. Boiled rice known as 'bhat' is taken twice a day by most Nepalese. In Kathmandu valley, dried and beaten rice known as 'chewra' is a staple in Newari homes. In the remote high altitude settlements of Mustang and Upper Dolpo, people grow barley and millets. Tsampa, roasted and ground-up barley flour, is the staple food in the mountainous regions. Buckwheat flour is used for making traditional bread known as 'phaapar ko roti.'
Dried peas, chickpeas, black-eyed peas, soybean, kidney beans, moong beans, etc., are boiled and paired with other vegetables and spices to make a rich broth. People take 'kwaati,' a soup prepared from nine sprouted beans, to warm themselves during the cold winter months.
Vegetable oil like mustard oil and refined oils made from sunflower seeds and soybean are usually used in cooking.
Traditional Drinks and Beverages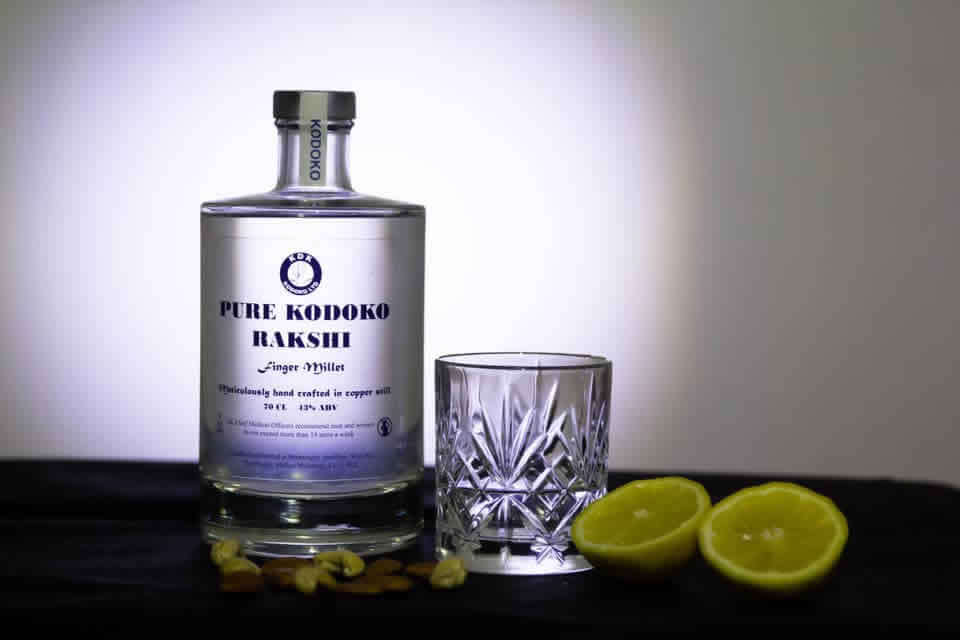 'Chiyaa' or tea is the most popular beverage in the country. Almost all Nepalese start their day with a cup of this energizing drink. Tea is grown widely in Ilam in eastern Nepal. Green tea and Himalayan coffee, grown in Nepal, are quite popular among westerners. An energy-giving drink prepared from 'sattu,' a powdered mix of pulses and grains, is taken in the Terai plains. Rice and millets are used to make traditional alcoholic drinks. 'Jaand,' 'Tongba,' and 'chyaang,' rice beer, and wine are prepared from rice, while raksi' or 'aila,' a clear alcoholic spirit, is prepared by distilling millet.
Fruits
In stores, bananas and apples are available the whole year-round. In summer, fruits like mango, litchi, pineapple, etc., flood the market. You will surely get to taste apples straight from the tree if you trek around Marpha and Mustang along the Annapurna Circuit during apple harvesting season. People in Marpha also produce apple cider and apple wine. Other fruits and berries available in Nepal include avocadoes, strawberries, kiwis, pomegranates, gooseberries, oranges, pears, papayas, plums, peaches, dragon fruit, etc.
Tips for Vegans Travelling in Nepal
If you are vegan travelers traveling in Nepal and wonder how to get your vegan meals, then fret not. You will find vegan food in almost all Nepalese restaurants and eateries. In the menu, you will find a section for 'vegetarians.' You can order any vegan item from that list.
Instead of staying at a hotel, you can rent an Airbnb or a homestay where you can prepare your food. You can purchase your food items from the local market or grocery stores. Be it fresh vegetables and herbs or vegan-friendly food grains; you will find a wide variety to choose from.
Vegan Items you can buy from a store.
In big towns and cities, you can find supermarkets or departmental stores where they keep a stash of vegan food. There won't be a vegan label or tag, but you will surely find many vegan items in any store if you look around. You may grab for yourself dry fruits and nuts, oats, trail mix, muesli, cornflakes, bitter chocolate, soya milk, almond milk, tofu, and fruits. Small juice bars line the streets of towns and cities, where you can have a fresh, refreshing fruit drink. Freshly made sugarcane juice, pomegranate juice, fruit cocktail are quite popular among the local masses.
Trekking in Nepal for Vegans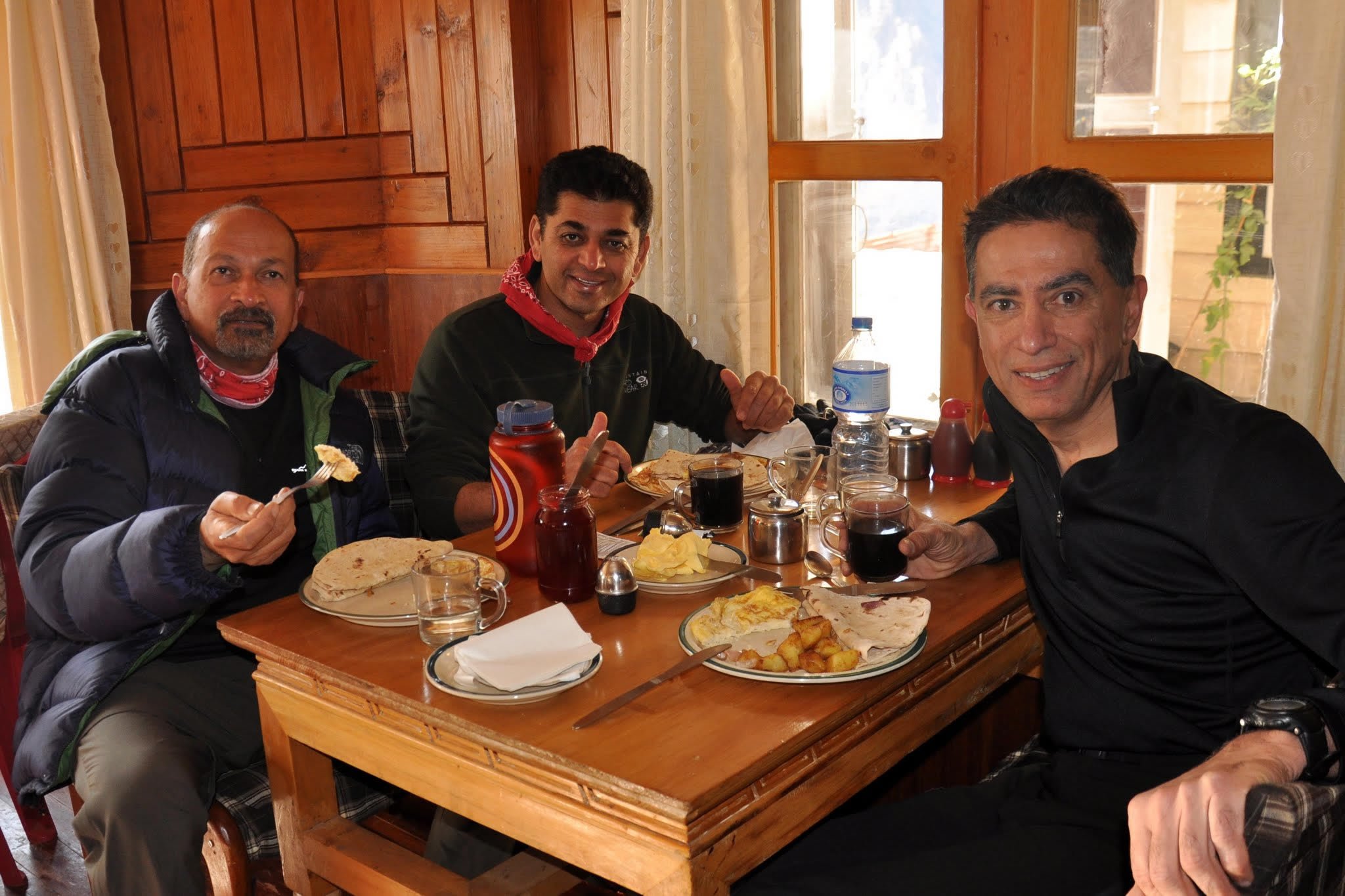 While trekking, the food on offer most of the time will be dal-bhaat or rice, lentil, and curry, with unlimited refills. In popular trails like the Everest Base Camp and Annapurna trails, a variety of dishes is available. Locals run teahouses where food and lodging are offered to trekkers for a fee.
Apart from the traditional dal-bhaat, one can enjoy other dishes like peanut butter sandwiches, vegetarian spaghetti or noodles, vegetable momo ( dumplings), vegetable noodle soup, chapati (flatbread made from wheat flour) with vegetable curry, Tibetan bread, etc.
If you are using the services of a trekking agency, you can inform them while booking about your dietary needs, and they will ensure that you get an unadulterated vegan diet during your trip. If you are trekking individually, ask the owners whether any dairy products have been used to prepare the item you order. Dairy items like clarified butter (ghee), milk, cheese, and yogurt are considered 'vegetarian' and are sometimes used to prepare a vegetarian item.
It is best to carry along with you some vegan snacks while hiking or trekking. Dry fruits and nuts, vegan energy bars, chocolate, and fruit candies can provide the much-needed high-energy kick while walking. If you are walking through the Thakkali villages of Marpha and Jomsom in the Annapurna Circuit during apple picking season, you will have a wonderful chance of harvesting and tasting local apples. Marpha is known as the "Apple Pie" region as one gets to taste delectable apple pies over here. Apple cider from Marpha is exported to other countries too.
Holidaying in Nepal can never be a problem for vegan travelers, as wherever they go, they are sure to find a place to get complete plant-based food. You can travel and enjoy yourself fully without having to stress about your next meal. If you are a vegan who hasn't visited Nepal, it's high time you book a trip to this vegan-friendly country.