Mount Makalu is the fifth-highest mountain in the world, with a summit of 8,481 meters. Located in the far east of Nepal, many people are unwilling to make the journey to see this relatively untouched part of the country. However, those who choose to make the trip have many treats waiting for them.
Here you can find our top 15 reasons why the trip to Makalu Base Camp is worth it.
01. Enjoy Spectacular Views of Eastern Nepal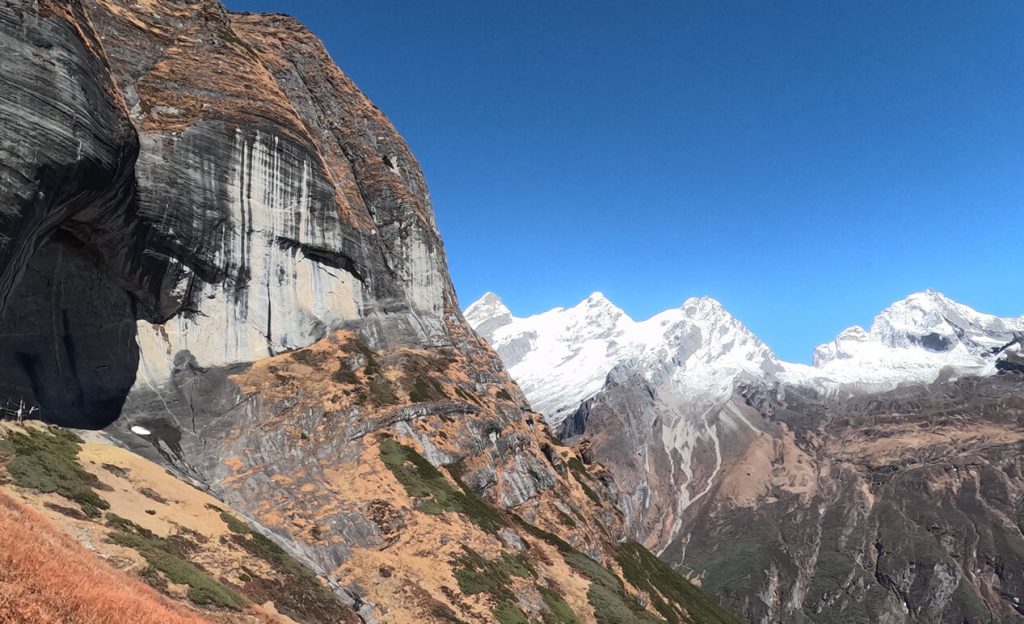 To arrive at the trailhead, travelers must fly to the city of Tumlingtar and then take a jeep to Num. This trip will begin to give you an idea of what lies ahead; however, there is much more to see, appreciate and enjoy during the trek. Eastern Nepal is incredibly diverse, with much to offer to travelers in terms of landscape, culture, and wildlife.
02. Wander through farm Terraces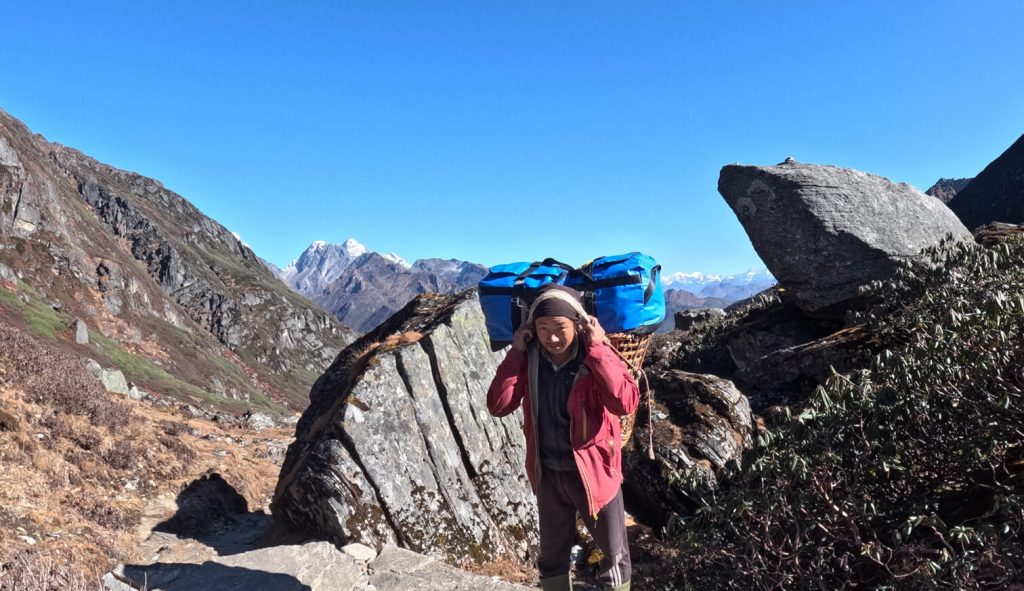 The Rai and Sherpa ethnic groups which reside in this part of Nepal are known for their agriculture, growing crops such as cardamon, wheat, barley, millet, maize, potatoes, sunflowers, sweet potatoes, pumpkins, and beans. Depending on the time of year that you are traveling, you may see most of these plants as you walk through villages and fields for a large portion of the trek. Many people find it very interesting to learn about how crops are grown in rural areas and are fascinated by terraced farming.
03. Learn about the Rai and Sherpa Culture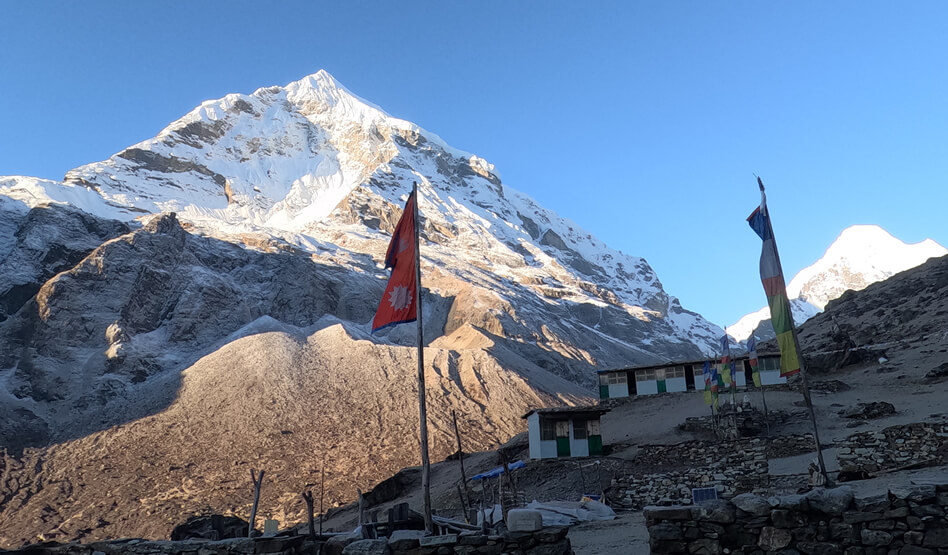 As previously stated, the Rai and Sherpa people occupy much of the eastern region of Nepal. These cultures are incredibly unique and only found in the hilly and mountain regions of the country. Trekkers will be captivated by the warm welcome they receive in villages and the distinctive lifestyle people lead.
04. Spot Rare Wildlife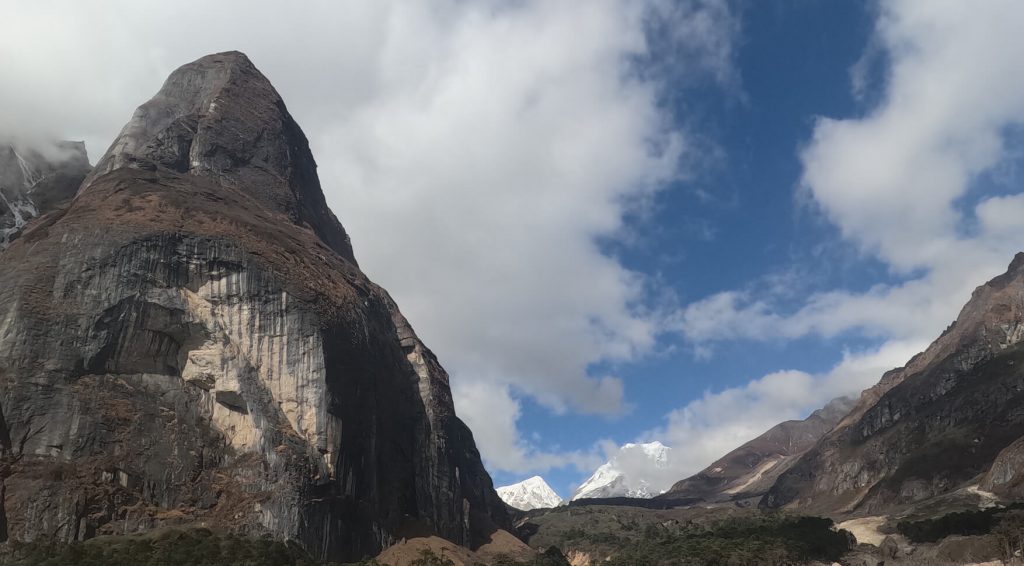 From Red Pandas to various rare birds and plant life, there is no shortage of animals or plants to keep an eye out for. The Makalu Base Camp Trek is somewhat remote and untouched, making the wildlife found here exceptional and especially enjoyable. This is one of the most pristine alpine regions remaining in Nepal and should be thoroughly enjoyed. Other animals to watch include White-necked Storks, Musk Deer, Wild Boar, Wild Yak, Snow Leopard, Black Bear, and Himalayan Thar.
05. Incredible Views of Many of the World's Highest Peaks
Throughout the trek, travelers will be treated to views of Lhotse, Chamlang, Kanchenjunga, Everest, and more. Once again, these views will be dramatically different from the highly trafficked Everest Base Camp trek, giving those who have traveled so far a real treat.
06. Barun National Park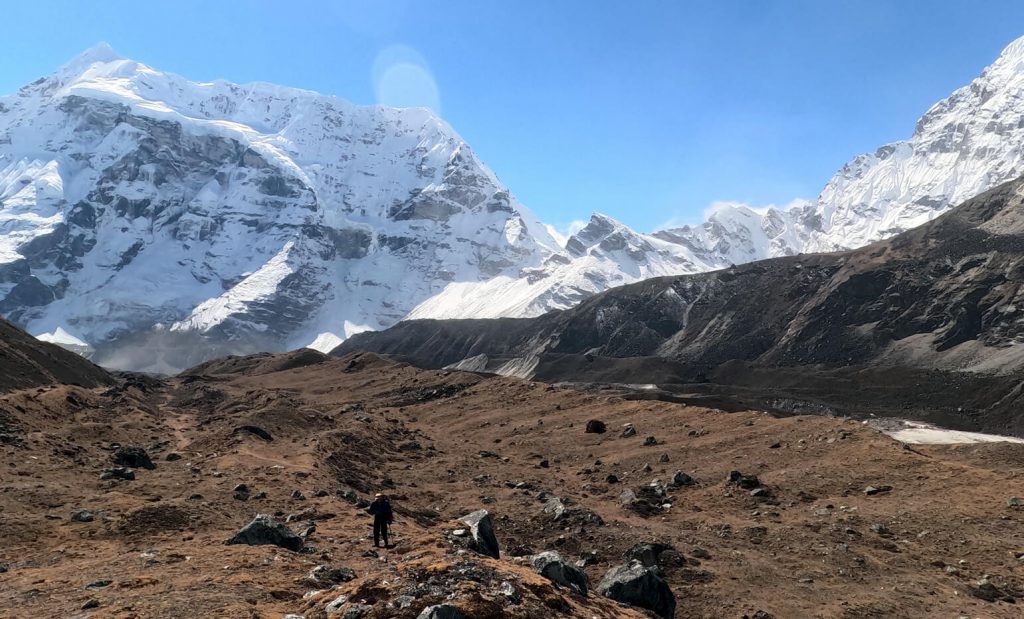 Most of this trek takes place in Barun National Park, which is home to some of the rarest flora and fauna in Nepal, including the Red Panda. There are 25 species of rhododendron, 47 types of orchids, and 56 other rare plants found in the park. Additionally, snow leopards, musk deer, wild boar, and more are commonly found here. Trekkers should keep their eyes open for such fascinating and exciting sights. This park is also the only protected area on Earth with an 8,000-meter elevation gain, making it even more unique.
07. Cross some of the most Beautiful but Difficult Passes in Nepal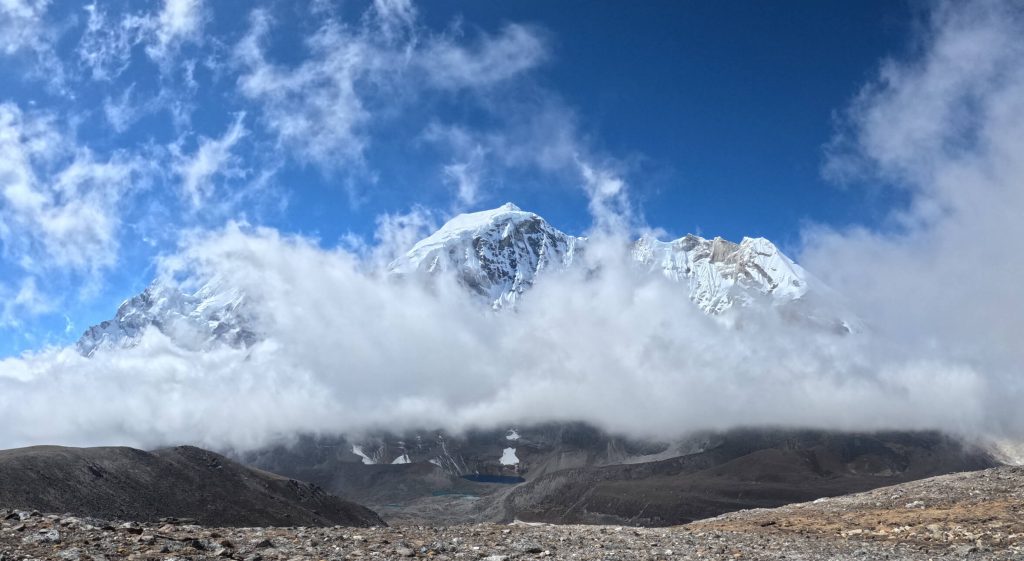 On your way to Makalu Base Camp, you will cross Sherpani Pass, the West Col to Panch Pokhari, and the Amphu Lapsta pass. All of these passes are notoriously difficult; however, they are also known for their beauty. This is especially true in the early spring as snow begins to melt and trails become slippery with ice. This is one of the reasons why the best season to attempt the Makalu Base Camp trek is the fall season.
08. Enjoy Glaciers Gripping the Mountains
While the landscape will change dramatically throughout the trek, glaciers will become a common sight, especially at higher altitudes. However, a highlight for many is the Barun Glacier which is in the complete view from Makalu Base Camp. While at base camp, trekkers will also have the opportunity to explore the surrounding glaciers in addition to the extreme views.
09. Waterfalls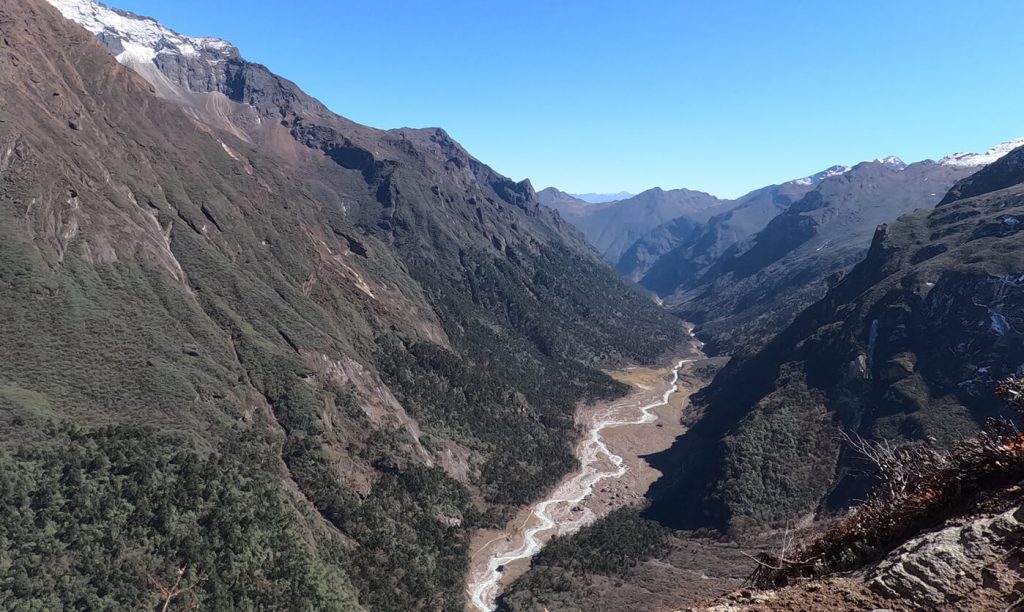 Much of the beginning of the trek will be through forests featuring a variety of wildlife and plants; however, there are also some incredible waterfalls that trekkers will experience. The park is filled with deep gorges and intense greenery dotted with rivers and all kinds of waterfalls. This is often one of the main reasons why people want to experience Barun National Park.
10. Remote Location with Low Traffic
Unlike treks such as Annapurna Base Camp and Everest Base Camp, Makalu is very quiet. Not only is the trek slightly longer, but the distance to travel is also great, making it less desirable for those looking for a short trip. However, the Makalu Base Camp trek is perfect for those looking to get off the beaten trail and experience rich nature and culture they otherwise would not see.
Fewer tourists mean nature has been preserved much better than alternative routes in the country, making this trek exceptionally special.
11. Spend the Night at 5,250 meters at Base Camp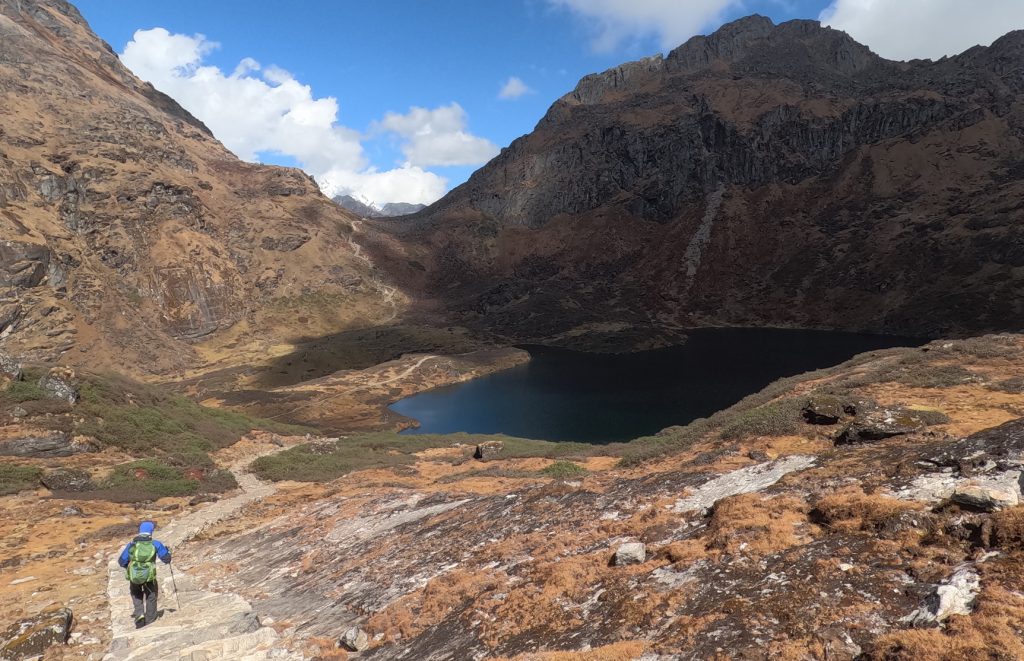 Makalu Base Camp sits at 5,250 meters, and trekkers will spend the night here at the halfway point of the trek. For many travelers, this is the highest altitude they have spent significant time at, making it quite exciting. This is an exceptional experience, especially when there are clear skies.
12. Perfect Views of Mount Makalu from Base Camp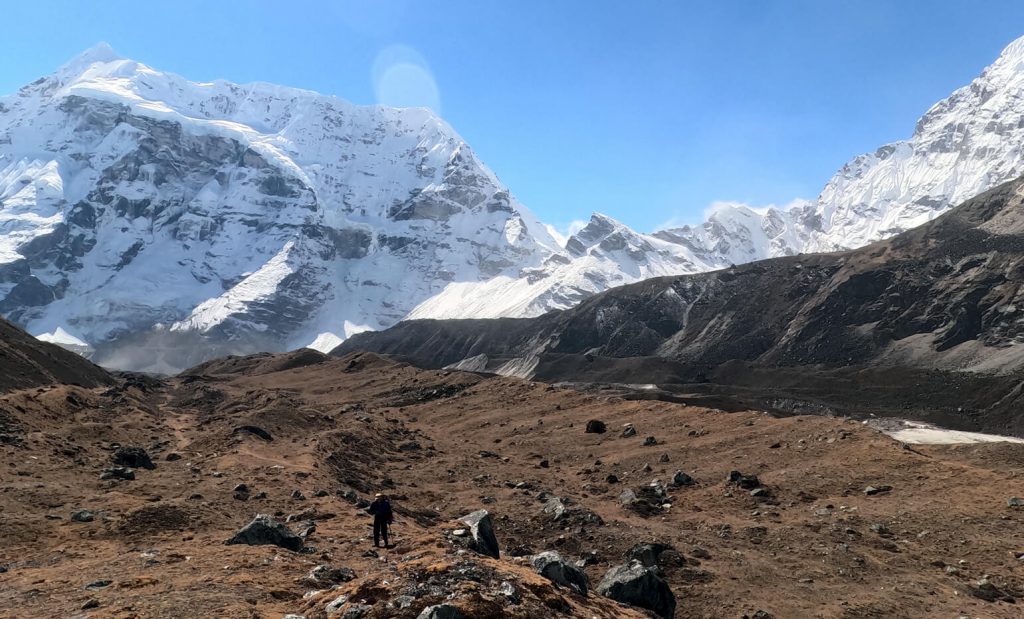 Unlike some base camps, trekkers will have unobstructed views of Makalu from the base camp. The mountain rising up before travelers is often a highlight in addition to impeccable views of Mt. Everest (8848m), Kangchenjunga (8586m), Lhotse (8516m), Cho Oyu (8201m), Chomo Lonzo (7818m) Nuptse (7861m), Changtse (7553m), Chamlang (7319m), and Mera (6654m). These views also give one a different perspective on this part of the Himalayan range, as opposed to Everest Base Camp.
13. Watch Domestic and Wild Animals
Yaks are present at base camp and other passes and are an essential part of life in the mountains. However, not all are domesticated, and some will be wild. Yaks are important for carrying supplies throughout trails in the mountains, in addition to providing items such as milk and cheese.
14. Enjoy Contrasting Landscapes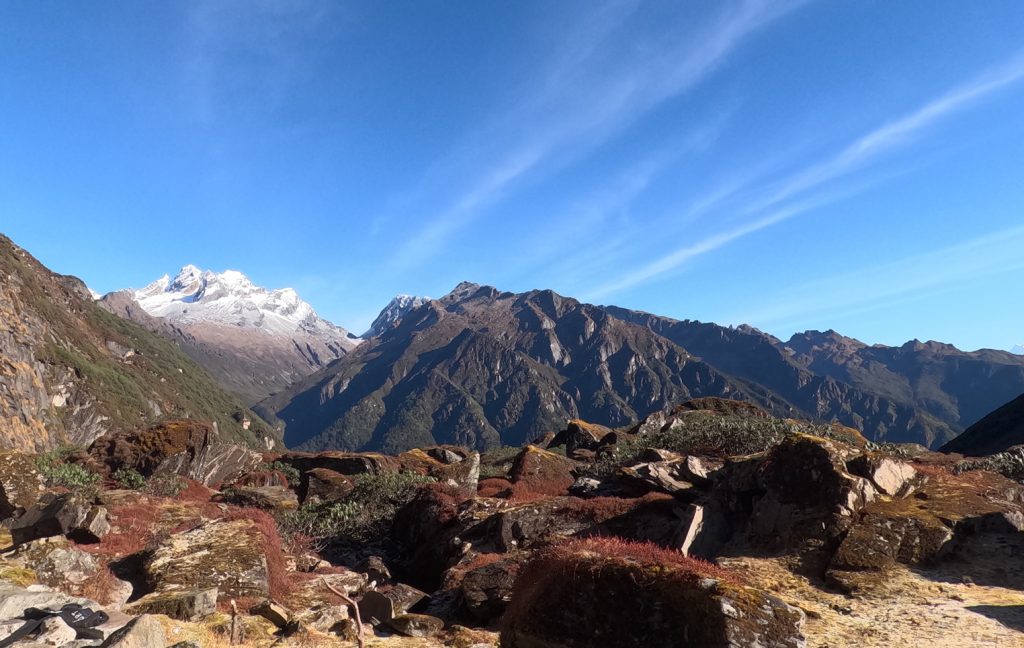 As previously stated, the trek begins in heavily forested areas with deep gorges, waterfalls, and rare wildlife; however, this soon transitions into rocky terrain with stunning views of the mountains and glaciers. While most treks in Nepal give travelers a similar experience, the views in Barun National Park are unmatched, especially with the efforts being made to maintain the natural ecosystem. Eco-tourism has had an essential role in preserving the park and the land on which the Rai and Sherpa people have been living for centuries.
15. See the Eastern Face of Mount Everest
Most treks in the Everest Region take place on the southwest side of the world's highest mountain; however, Makalu Base Camp is situated on the east side. This means that trekkers will be treated to rarely seen and photographed views of not only Mount Everest but other peaks nearby.
Trek Details
To arrive at the trailhead, trekkers must take one of the daily flights to Tumlingtar, which is only a few hours' drives away from Num, where the trek will truly begin. Our team can take care of booking this flight and ensure adequate ground transportation before and after the trek, ensuring that everything will go smoothly.
This trek is challenging and ideal for nature-loving travelers with some previous trekking experience and who are looking to experience something truly special. The exceptional and uncommon views of the tallest mountain in the world are simply unmatched. Additionally, the trail takes one through terraced farmlands, villages, the Arun Valley, alpine meadows, and over rocky cliffs. The rich culture and opportunity to get up close and personal with a variety of animals are incredible.
For this trek, a TIMS (Trekkers' Information Management Systems) Card, in addition to a Barun National Park pass, will need to be obtained. This is easily done in Kathmandu at the Tourist Service Center or can also be done for you by tour agencies.
While Makalu Base Camp is a teahouse trek, Nepal Hiking Team offers a camping option. We provide meals and a great variety of cuisines to keep trekkers healthy and energetic to successfully complete the trek.
Best Time for the Manaslu Base Camp Trek
We suggest making the trip to Makalu Base Camp between September and November or March to May. The winter months are not ideal due to heavy snowfall, and summer is difficult due to the monsoon season, which makes many roads impassable and trails dangerously slippery. It is also best to avoid high-altitude treks in early March due to melting snow.
When planning your trek, be sure to allow two or three extra days, as inclement weather can occasionally delay flights to and from Tumlingtar, and poor road conditions can also cause delays. Check out the best time for the treks in Nepal.
Despite the travel required, the Makalu Base Camp Trek is incredibly special and offers a unique experience that most visitors to Nepal do not know about or get to see. From the rich culture to well-preserved nature and unmatched, rare views of some of the highest peaks in the world, you will not regret the effort it takes to travel to eastern Nepal. For more details or assistance in planning your trek to Makalu Base Camp, contact us.