Nepal's marvelous Himalayas are the ultimate goals for avid trekkers. This is why people from every corner of the world come to Nepal for the sole purpose of trekking. While treks in Nepal, in general, happen all the year. The fall and the spring seasons are the best times to visit Nepal for trekking. But that does not mean the other two seasons -winter and summer/monsoon are not best at all. These two seasons are exceptional on their own, and trekking trails favorable for this season thrive and become the best in the eyes of trekkers.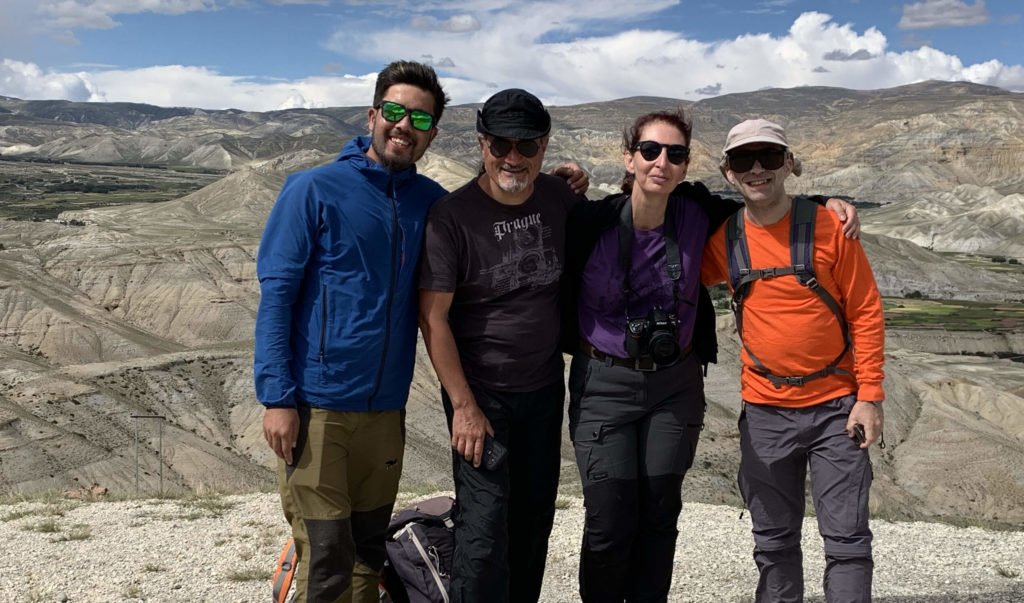 When to visit Nepal for Hikes
Nepal is breathtaking at any time of year, a blessing from its mountains. Every season has its advantages, such as beautiful flowers in the spring, blue sky and cold temperatures in the fall, and green woodland in the summer/monsoon. Most people like to navigate Nepal trekking trails in the spring and fall when it comes to trekking. The pleasant temperatures illuminate nature, which is adorned by shimmering crystal blue lakes and vibrant flowers. A beautiful vision for those looking for a break from the city and some rejuvenation amid pristine nature.
Nevertheless, there are specific trekking trails in Nepal that are absolutely stunning, for visiting any time of the year and least favorable seasons like summer and monsoon. Since spring and autumn are preferable times for any treks; therefore, we further look into the best summer treks in Nepal.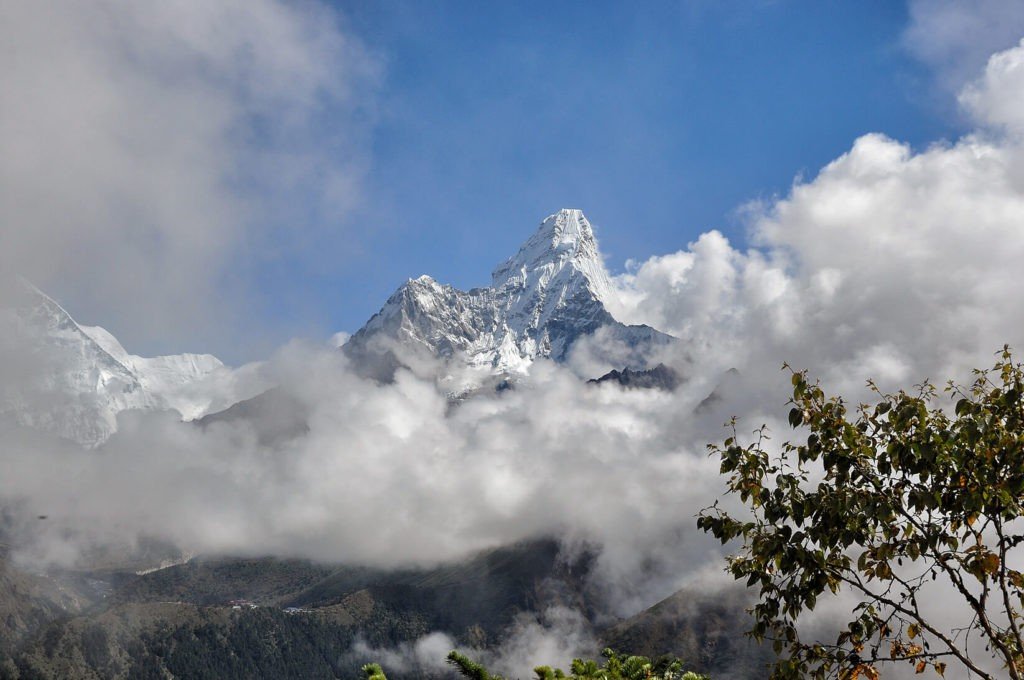 However, before jumping on the list, let's go through the perks and disadvantages of trekking in Nepal's summer/monsoon season.
Perks of trekking in the summer/monsoon season of Nepal
First and foremost, the trails are traffic-free, which means you have the tracks to yourself. If you dislike being in a crowd, this is the perfect time for you. Because trekking in Nepal during peak season can become overwhelming with large groups. The trekkers will fill the trails, as will the teahouses and dining halls.
You get to choose any tea houses for accommodation as well as rooms. Also, you don't have to share rooms with fellow trekkers. Sharing rooms with others is pretty standard during peak seasons.
You will have the full attention of the local tea houses when there are few inhabitants at the teahouse. As well as with the locals and gain insight into their way of life.
Many amenities-this means that you can get off-season bonuses and benefits in many areas, such as booking your hotel or participating in events such as adventure sports, mountain flights, and many others.
Nature's spirit is brought to life by the freshness of nature and the blooms of flowers because of monsoon rain.
Furthermore, now is an excellent time to do routine research on floral vegetation if you are a researcher.
It also offers you the opportunity to witness the weather shift. At some times of the day, you will be surrounded by thick clouds, and the next minute, you will be able to see a bright sky gracing you and providing a magnificent view of the Himalayan range.
The majority of Nepal's trekking trails are largely hidden by a thick forest of Rhododendrons, which gives the whole hill the appearance of a sheet of red paint.
Given that, if there are pros, then there will be cons as well. Additionally, many consider summer/monsoon to be the bad times to be on the mountain trail. Hence, the following are the reason why people assume being on the trekking routes during summer and monsoon is such a bad idea.
The disadvantages of trekking during the summer/monsoon season
Roads are muddy and slick
Encounters with leeches regularly
Heavy clouds obscured the views of the Himalayas.
Flight cancellations and delays
These are the primary concerns of trekkers who want to go on a summer trek. But don't worry, we've got some expert advice for you as well. If you are considering trekking in Nepal during the summer/monsoon season, keep the following tips in mind:
Expert Tips to avoid inconveniences during Summer Treks in Nepal
Keep one or two buffer days to avoid missing international flights
Bring waterproof trekking gears
Bring ponchos and umbrellas
Start the day ahead of schedule since it mostly rains during the day and evenings.
And don't be discouraged if it rains in the evening; the morning would most likely be open for spectacular mountain views.
As a result, it is no wonder that Nepal draws a large number of explorers each year. Its mountains and several glacial lakes are a hiker's dream during the autumn and winter season. Let's look at some of the most spectacular, stunning, and pristine hiking trails that any hiker will appreciate during the warm seasons of Nepal.
Best Trekking Trails for summer treks in Nepal
Upper Mustang Trek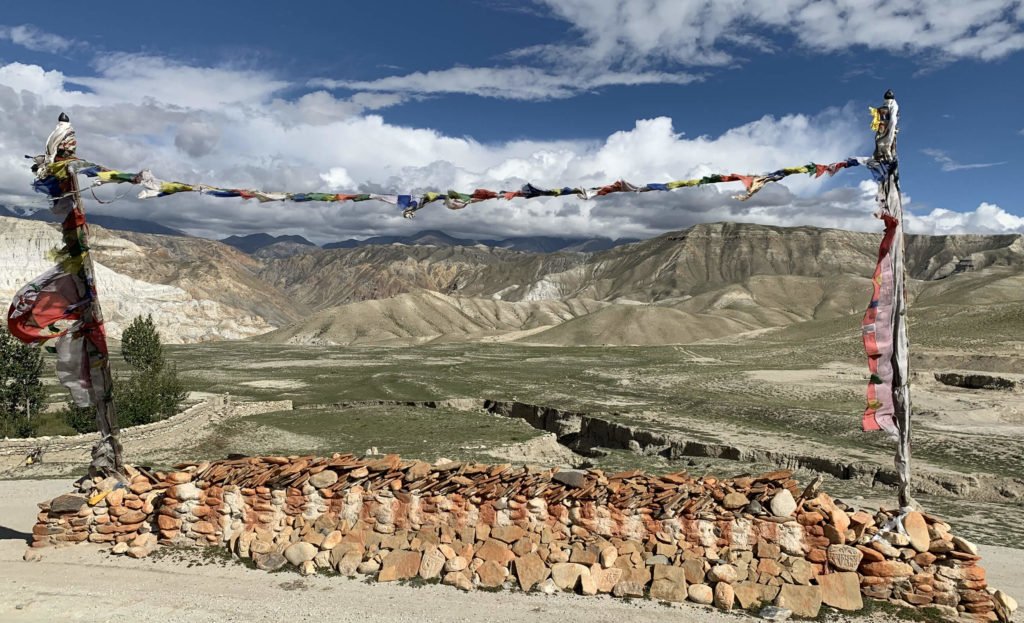 Upper Mustang Trek is one of the most popular summer trekking destinations in Nepal. Because it is surrounded by the Trans Himalayas, the parched valley of Mustang rarely sees rain. Due to its dry climatic condition and unique topographic features are very famous for trekking in the monsoon season. While most of Nepal's trekking destinations pass through lush forests, Mustang features eroded slopes and superb stone arrangements, which sets it apart from the rest of its trekking destinations. On the whole, it is a comparatively easy, mid-altitude teahouse trek across natural terrain to an ancient kingdom resonant with Tibetan culture.
Upper Dolpo Trek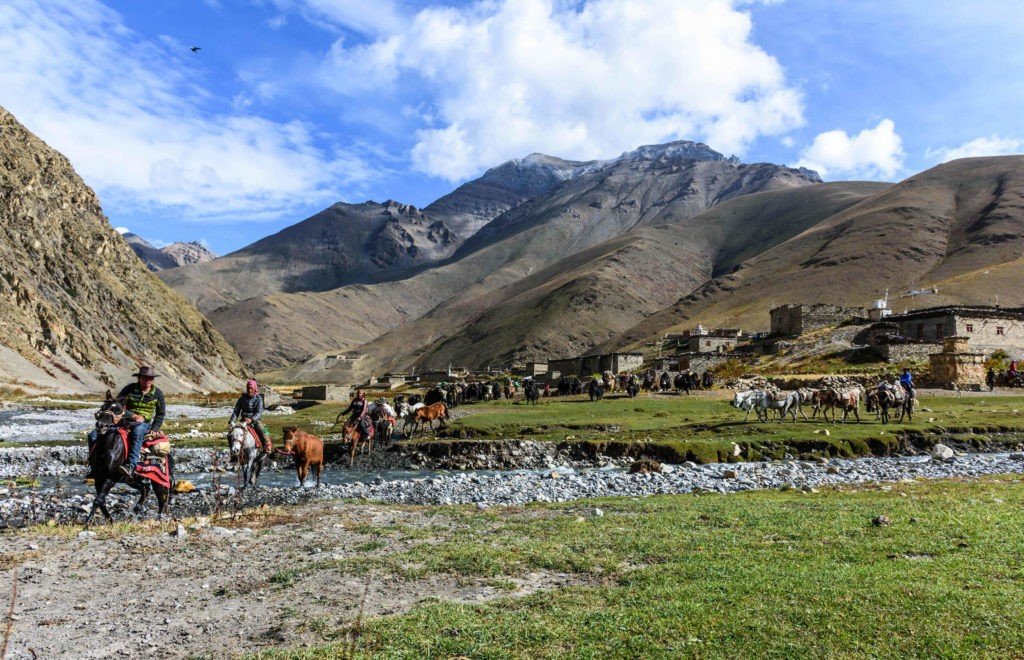 Dolpo is located on the border between the Nepalese Himalayas and the Tibetan plateau. Culturally, it is closely associated with Tibet, but it has elements of both in terms of landscape. The sharply glaciated peaks give it a Himalayan appearance, but the desolate hills remind you of Tibet. This area's topographical design is also like Upper Mustang, dry and bone-dry, limited by the Trans Himalayas. Additionally, the locale is likewise a downpour shadow territory. Hence, it is ideal for summer journeys or traveling during the monsoon in Nepal.
Nar Phu Valley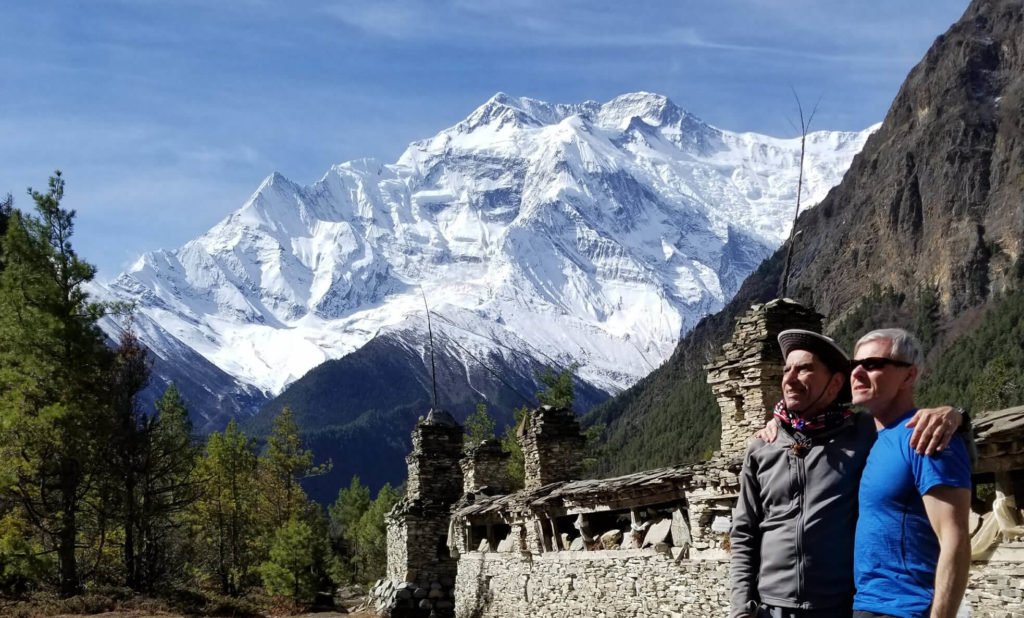 The trek to Nar Phu is just one of a string of epic trails climbing through Nepal's 'restricted areas,' remote valleys tucked against the Tibetan border. It is a restricted trekking area in the north of Annapurna. This fascinating region offers medieval Tibetan history, spectacular mountain views of the Annapurna, and breathtaking mountain views. It is a relatively new trek that does not have a large number of trekkers. The Nar Phu Valley Trek is ideal for summer treks in Nepal, thanks to its high elevation and remote Tibetan towns made mostly of stone. It is also beneficial for adventurers looking for a unique trekking experience. This trek's main draws are ancient Buddhist religious societies and spectacular views of the Annapurna Range.
Rara Lake Trek
Lake Rara is well-known, and it is by far the most popular tourist destination in western Nepal. The lake is surrounded by densely forested hills and snow-capped peaks that surround it. The park was established in 1967 to preserve Lake Rara's natural beauty and protect a representative sample of the Humla-Jumla region's flora and fauna. Though it isn't as dry as Mustang or Upper Dolpo, the calm waters of Rara Lake and the high hills surrounding it are truly enticing. Due to this very reason, people visit Rara Lake to appreciate nature's beauty, and it is one of the best summer treks in Nepal.
Annapurna Circuit Trek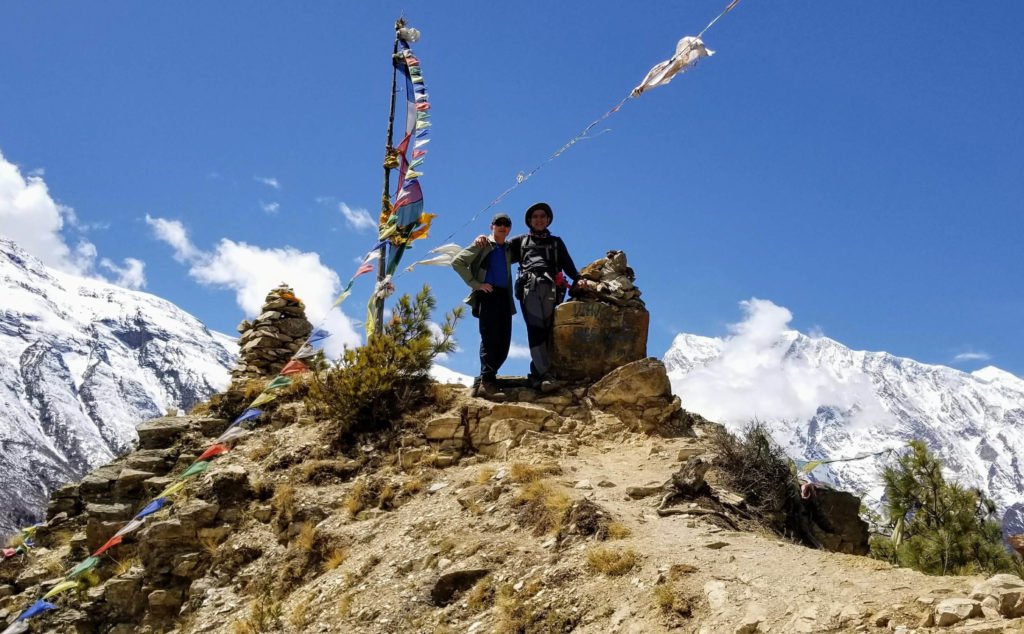 Another fantastic journey in the Annapurna locale suitable for summer treks is the Annapurna Circuit Trek. Known as the world's classic trek, this beautiful trekking offers a mix of Nepalese and Tibetan culture. With a cultural mesh, the region also allows trekkers to pass through different physical terrains of Nepal. Moreover, most of the journey goes past downwind areas; thus, it is perfect for summer/monsoon treks.
Everest Base Camp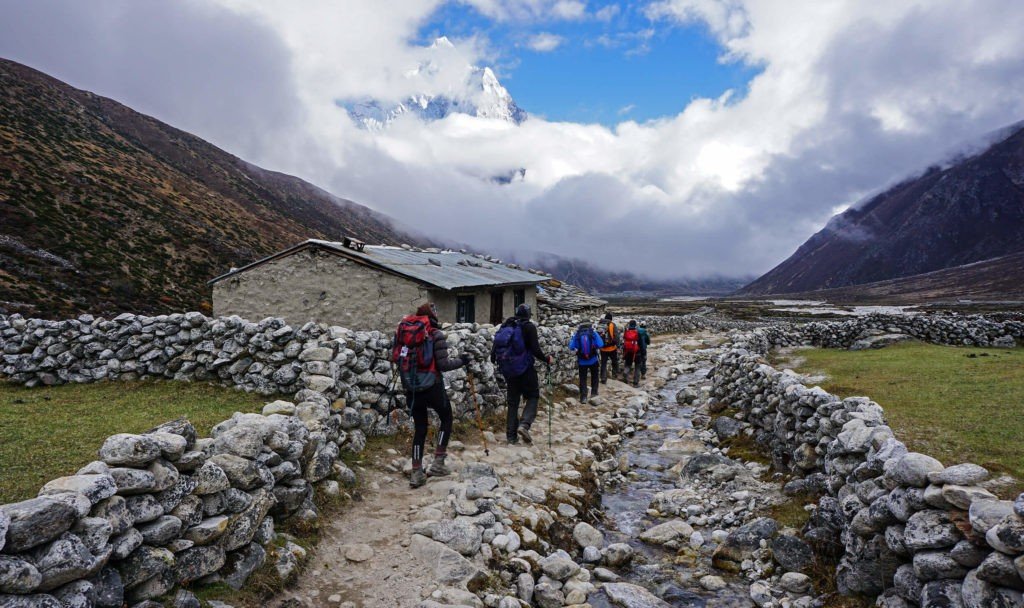 Top on the list of best summer treks in Nepal, Everest Base Camp is a popular trekking destination even during other seasons. Due to seasonal downpour in the lower parts, the chances of flight delays and cancellation halting the journey is relatively high. But once you are in the mountains, its greenery and lively ambiance greet you. Therefore, Everest Base Camp Trek during Summer/monsoon is also possible, but one has to have a flexible schedule. Moreover, the terrain of the Everest region looks awe-inspiring and absolutely stunning during monsoon season, with flowers thriving on the hillside and towering mountains on the backdrop shining brightly when the sky clears up. Overall, Summer/monsoon brings different pictures of Everest Base Camp. But make sure you have a flexible schedule to enjoy Mother Nature at its finest.
Overall, Nepal is a country rich with natural beauty and full of adventure. Its mountains are a fantastic place to reconnect with yourself and the beauty that we so much lack in our busy cities. I hope the list might have piqued your interest in summer adventures in Nepal. If summer does not work for you, then check the best winter treks in Nepal.