Pokhara is a highly coveted destination for travelers, both local and foreign, seeking a blend of adventure and relaxation. As the gateway to the Annapurna trekking haven, visitors have many exciting activities to choose from while in Pokhara.
For trek and adventure enthusiasts in Nepal, Pokhara is an absolute must-visit destination. With its stunning natural beauty and picturesque mountain views, the city is a treat for the eyes.
The greenery and panoramic view of the Annapurna Massif's Himalayan peaks make for a breathtaking sight. Pokhara Valley boasts beautiful hillocks perfect for adventurous walks and is a popular starting point for various trekking routes, ranging from short hikes to longer mountain treks.
Explorers can also discover exotic settlements, pristine forests, and typical ethnic communities.
Here are the top 5 best hiking trails around Pokhara, offering an unforgettable experience.
Mardi Himal Trek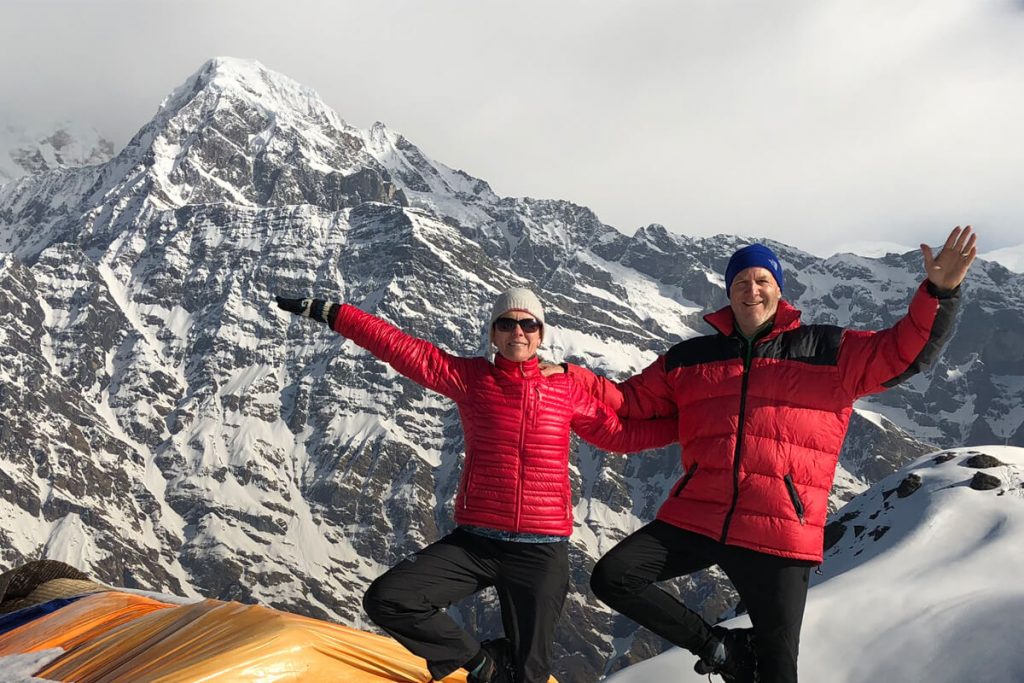 Mardi Himal Trek includes every aspect that trekkers look for when trekking in Nepal. Raw experiences, pristine nature, more interaction with locals, remote places, and possible trails to be new and short. Well, the Mardi Himal trek is everything inclusive in one package.
In 2012 Mardi Himal Trek started, but the course has welcomed many trekkers within a short time. Stealing its visitors' hearts with epic views of the mountains, Mardi is a favorite new trek. It takes around 4-5 days to finish the Mardi Himal trek from Pokhara, and the journey is lovely.
The trail is less busy, and the interaction with the people is pure. Furthermore, it is an exciting hike through verdant backwoods, leading to the ridges that backdrop majestic Annapurna massif. Also, the walk entails capturing immaculate sunrise over the great Annapurna range and Machhapuchhre Himal from a high camp.
Overall, anyone, who enjoys admiring the gift of Mother Nature in solitude, will surely adore this trek. After all, it is a diversely rich trek that traverses through significant forest areas to rocky ridges offering magnificent views of mountains. Therefore, most consider the Mardi Himal Trek is one of the best hikes around Pokhara.
Annapurna Base Camp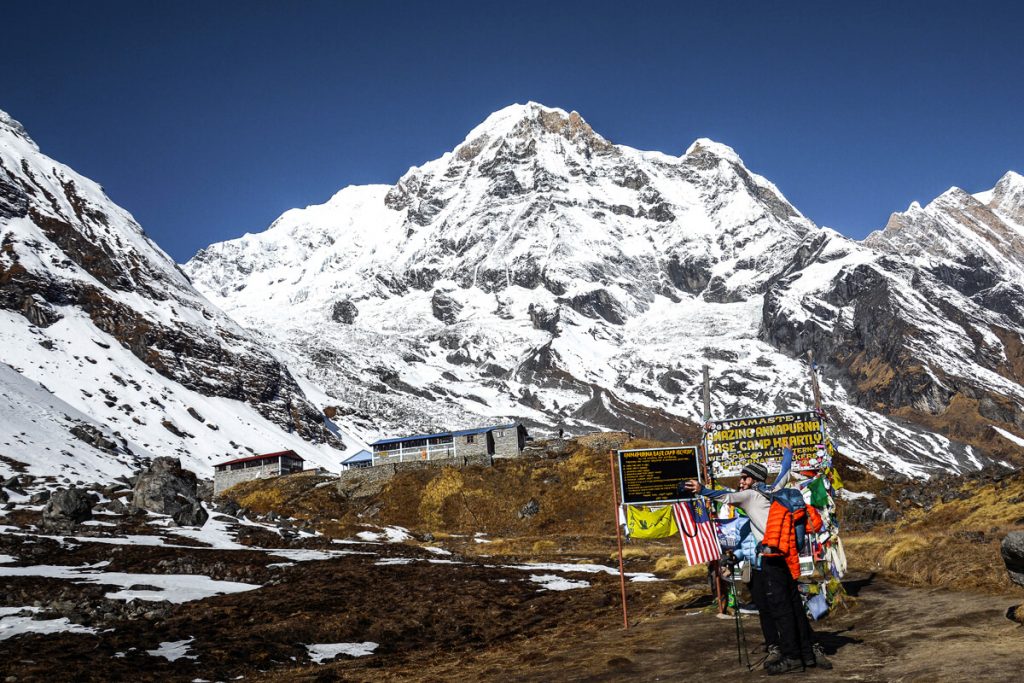 The Annapurna Base Camp trek fulfills your appetite for mountain views right from Pokhara. While in Pokhara, trekkers will get a teaser of what is yet to come. The journey to Annapurna Base Camp is more trek than a hike. Nonetheless, it is the best destination from Pokhara to have views of the mountains that will leave you speechless. Depending on their endurance and health fitness level, trekkers can finish the hike to Annapurna Base Camp anywhere from 7 to 9 days. It is a moderate trek level that incorporates relishing the natural beauty and taste of unique rural culture.
Besides, the hiking route to ABC is a melting pot for trekkers. Thus at every point of the journey, hikers will meet inspiring characters going on the same trip. Throughout the journey, hikers will walk with mountain views, accompanying them to encounter various vegetation. It is a naturally rich trek that gracefully mixes cultural elegance in the journey. It is guaranteed hikers won't regret their decision to extend the trip to Annapurna Base Camp from Pokhara.
If you're interested in exploring Annapurna Base Camp, take a look at the trips we have available below:
If you're curious about the distinctions between each journey, be sure to give this article a read (click here)
Ghorepani Poon Hill trek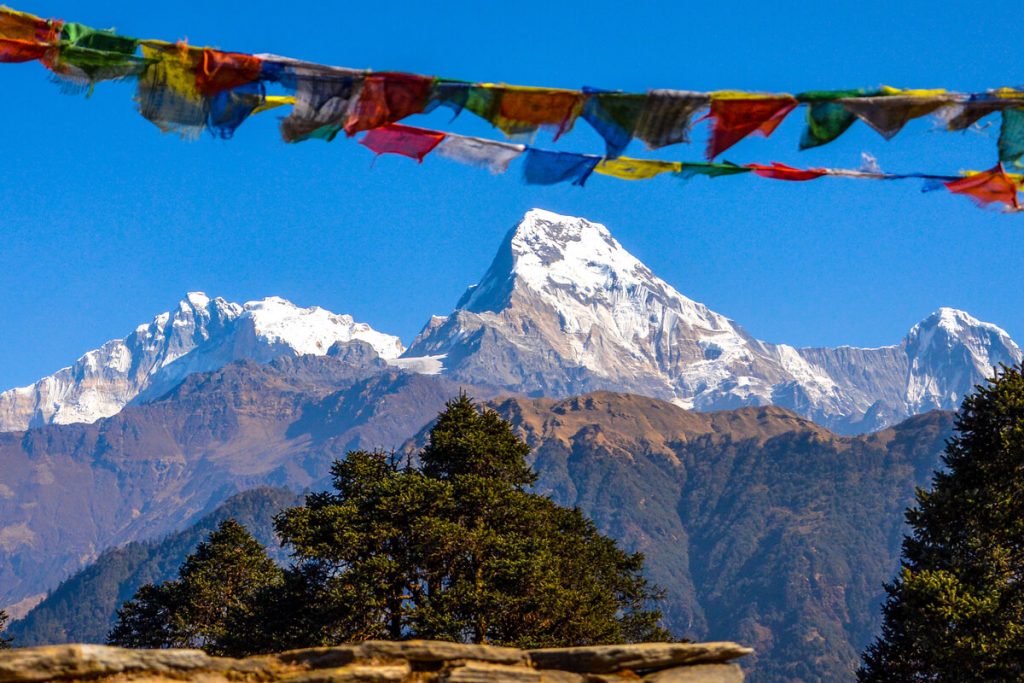 If you ask anyone for the best short destination around Pokhara for hiking, then Ghorepani Poonhill will be the immediate answer. Ghorepani and Poon Hill are two different destinations but have welcomed travelers globally for quite a long time. The aim is a favorite among domestic visitors for a short mountain escape. Traveling to Ghorepani Poon Hill will take hikers through the well-settled ethnic villages and the rich tropical forests. Since the maximum height covered in this journey is just 3200m at Poonhill, this hiking destination is perfect for people of all ages.
Inhabited mainly by Gurung and Magar ethnic groups, travelers can fully engross themselves in Nepal's cultural grounds while in Ghorepani. And a hike to Poon hill grants them incredible views of Annapurna Himal and Machhapuchhre, Dhaulagiri, Nilgiri, Himchuli, and many more. Additionally, the sun's golden light rising and setting on the Annapurna range is truly a breathtaking sight to capture. Also, due to easy accessibility from Pokhara, many prefer to visit this beautiful destination which probably is the reason for being the best hike around Pokhara.
Dhampus Sarangkot Trek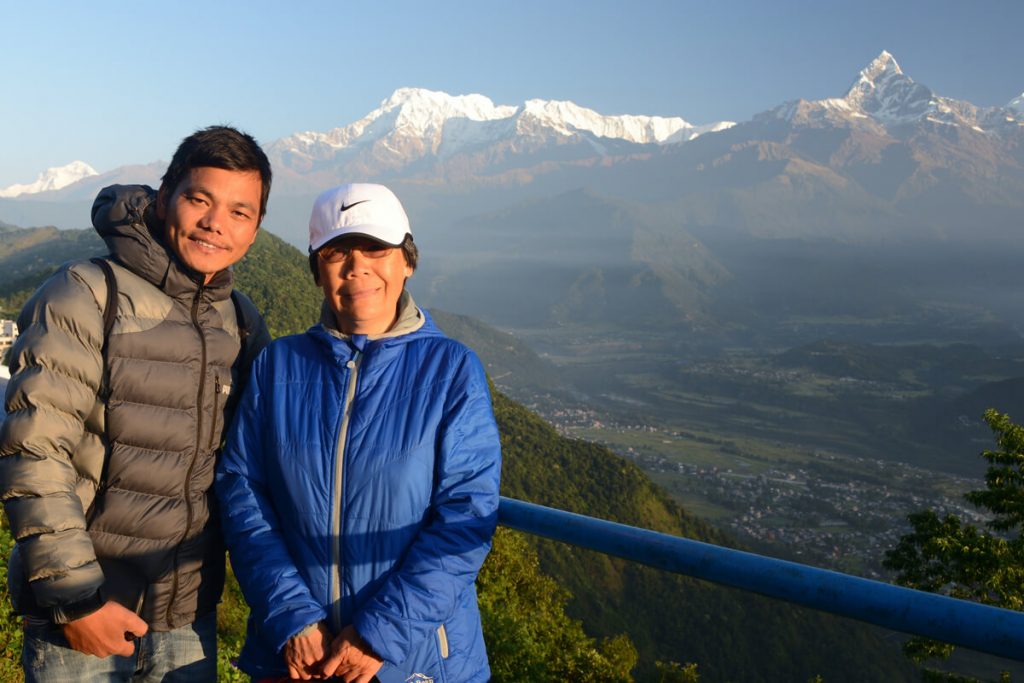 Dhampus and Sarangkot are both of the closest destinations from Pokhara for a quick gateway. Before long, treks were in trend, everyone visited these destinations to see the magnificent mountain views. The journey to Dhampus and Sarangkot is short and easy, flexible for kids and seniors, and the best retreat center for relaxation and leisure. The hiking route to these beautiful destinations passes through diverse ethnic settlements. Also, since these destinations are relatively close to Pokhara, hikers will observe the semi-modern life led by the village people.
Moreover, from these places' grounds, remarkable mountain scenes are visible. All the more, these spots are pretty well-known for viewing sunsets and sunrise. Hence, an overnight trip makes it more rewarding if you decide to go for a hike. Hiking to Dhampus Sarangkot from Pokhara is a worthwhile journey full of incredible mountain sights and a chance to observe the diverse ethnic culture of Nepal.
Royal Trek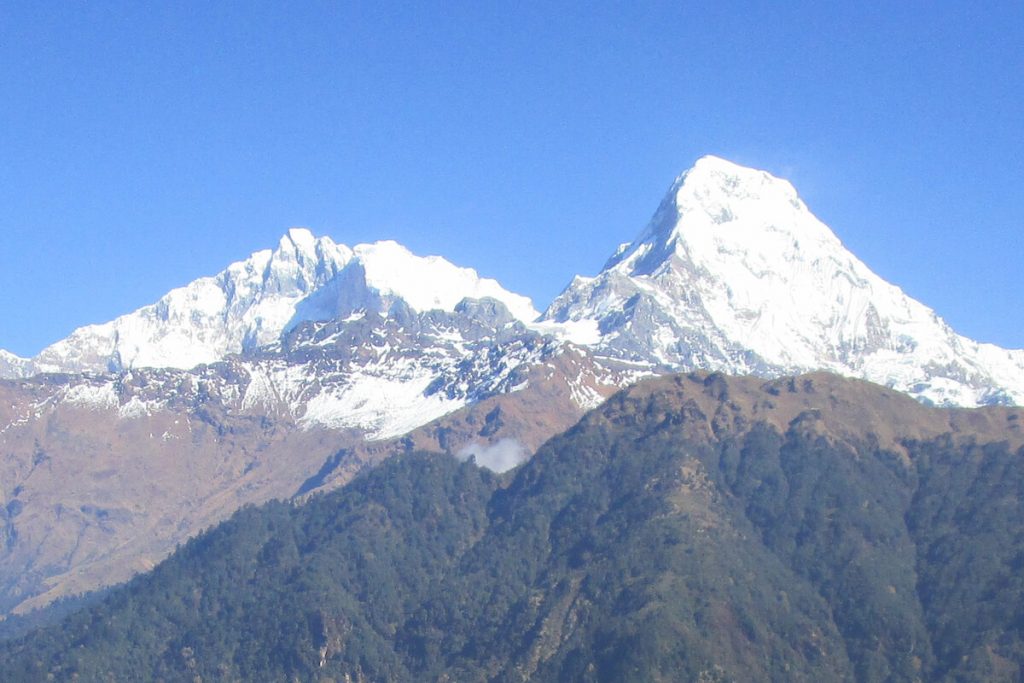 Royal Trek is a pleasant trek that starts outside Pokhara from Begnas Lake. This same trail was once explored by Prince Charles and a member of The Rolling Stones- Mick Zigger. The hiking trail is less busy; thus, hikers can appreciate the natural beauty in isolation. It is an easy uphill hike that mostly goes through rural villages.
You will see excellent Himalayan vistas as you stroll through the rhododendron woodlands. Pokhara valley's picturesque view, northern Annapurna reach, and Mt. Fishtail are virtually stunning features of this hike. Similarly, it requires passing through different ethnic towns wealthy in various cultures. It is a winning chance to collaborate with local people and get a few experiences about their way of life, customs, traditions, and life practices. And for this reason, most prefer the Royal Trek for an authentic cultural experience and spectacular landscape scenes.
Discover charming settlements and lush forests on picturesque hikes in the Annapurna region near Pokhara. For more recommendations, contact the Nepal Hiking Team's support team.