Are you someone who loves exploring the hidden and secluded regions of Nepal? Do mountain views, rivers, and architectural features awe you in wonder?
If it does, you must check out our blog on the 15 Best Hidden Places to Visit in Nepal. Nepal is a country full of wonders and interesting attractions. On your visit to Nepal, you can check out these hidden places and deep further into them.
Let's get started!
Shey Phoksundho Lake
First, on the list, we've Shey Phoksundo Lake, a high-altitude freshwater lake and the deepest lake in Nepal, with a depth of 145 meters. It is a hidden gem which is far located in the Dolpo region of Nepal.
What makes the Lake so unique? The lake is renowned for its crystal-clear blue water and stunning mountain views, making it a popular destination for trekkers and nature lovers. The serene atmosphere, the spectacular mountain views, and the area's cultural richness make it a must-visit destination for anyone interested in exploring the hidden gems of Nepal.
You can embark on a trek to reach this pristine lake. You can choose either Upper Dolpo or Lower Dolpo Trek.
Siddha Gufa in Bandipur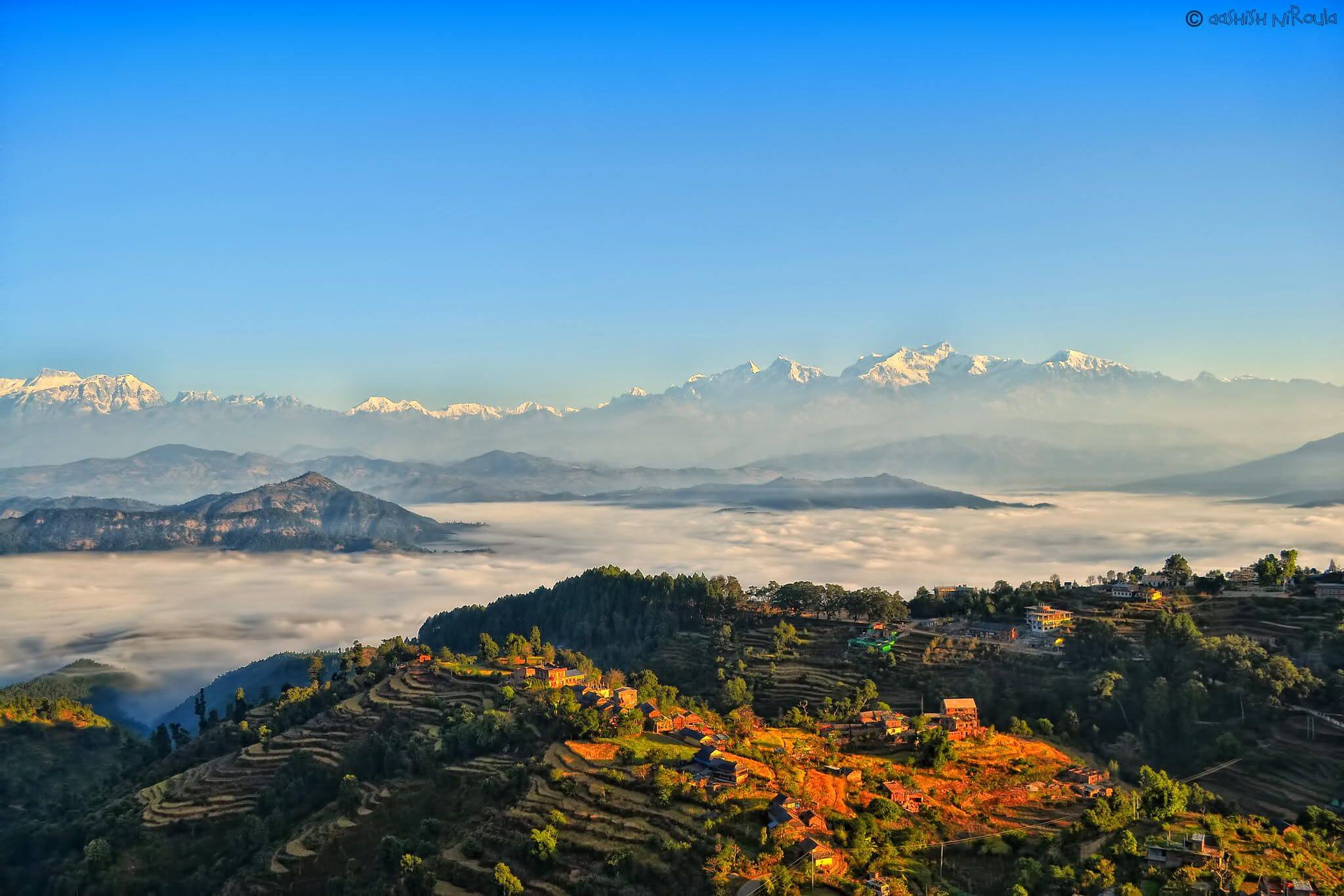 The next hidden in a dainty little town is exciting and deep Sidha gufa. Gufa in English is the cave, and Sidha gufa is about 437 meters and 50 meters high. The gufa is said to be one of the largest caves in Nepal that houses many roosting bats.
Going through Gufa offers a thrilling and adventurous streak to visitors. The cave's spectacular interior was eroded by minerals such as stalagmites and stalactites. These minerals give the interiors of the cave a cathedral-like impression. Home of Sidha gufa- Bandipur has a few other Nepal's best-kept secrets that are equally exciting to visit. Thriving in Newar culture, Bandipur is a charming small town on top of the hill that offers majestic panorama views of the Nepal Himalayas.
You can visit this destination via a car ride from Pokhara to Bandipur (3-4 hours). Later, from the Bandipur Bazaar, you need to hike for 30-40 minutes through a forested trail to reach the entrance of Sidha Guffa.
Phulchowki Hill Station
Phulchowki hill station is one of the best Himalayan viewpoints in the Kathmandu valley, but less. From the top of the hill station, if you look straight, you will see the most impressive sights of the Nepal Himalayas, and if you look down, you will get to see the breathtaking scenery of three major cities- Kathmandu, Lalitpur, and Bhaktapur.
The journey to the top of Phulchowki Hill is another appealing thing about Phulchowki. It goes through dense forest that shelters various species of animals and birds. Similarly, along the way to the hill station, you may spend a few quality hours exploring the sizeable seasonal garden of Godawari.
Gorakhnath Cave in Gorkha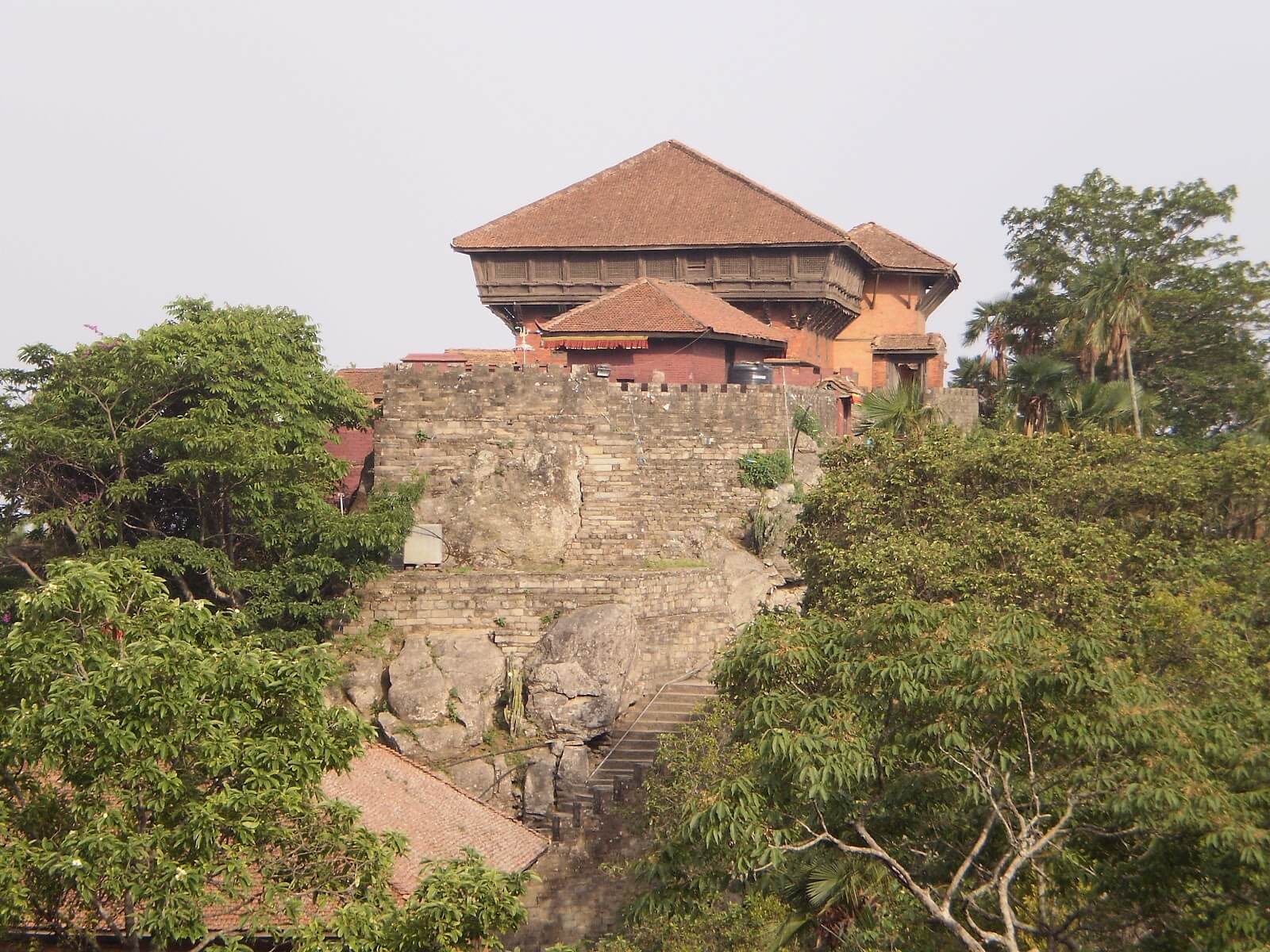 Gorakhnath cave is a part of the important Hindu pilgrimage site of Gorkha. This sacred site is not only religiously imperative but also historically vital. Home of King Prithvi Narayan Shah, who unified Nepal, there lies a hidden cave that is enthralling and interesting to navigate. Gorakhnath cave, cut out of solid rock, is a sacred location for Gorakhnath devotees.
The cave sits 10 meters underneath the southern side of Gorkha's royal castle. Hindu followers worldwide praise and worship Gorakhnath. Thus the temple and cave held such great importance in the hearts of the followers. Besides being a sacred place for pilgrims, it is also an exceptional place for visitors. Overall, this best-kept secret of Nepal allows travelers to explore the hidden cave and a historical site of Nepal all at once.
To reach Gurkha Durbar from Kathmandu by car, head west on Prithvi Highway. Continue driving for approximately 120 kilometers until you reach Gorkha Bazaar. From there, follow the signs and directions to reach Gurkha Durbar, which is located in the heart of Gorkha town.
The Barun Valley in the Makalu Barun National Park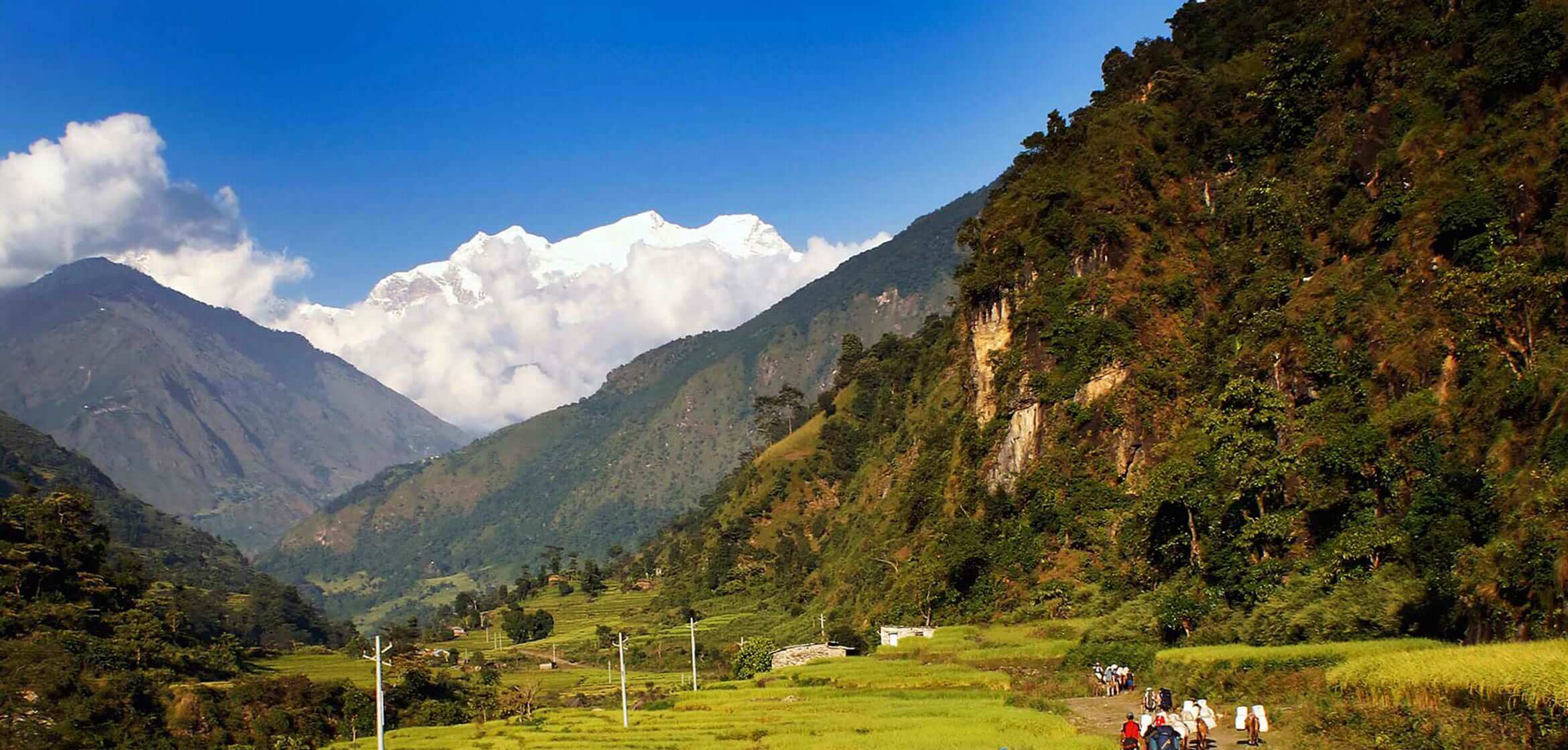 Barun Valley is a Himalayan valley located at the base of Mt. Makalu and is part of Makalu Barun National Park. High waterfalls rush through deep gorges, jagged rocks rise from lush green woods, and bright flowers blossom underneath white snow peaks, creating dramatic contrasts.
This one-of-a-kind terrain protects some of the world's few intact alpine ecosystems. Most people are not familiar with this hidden treasure, but those who have been here thoroughly enjoyed its natural splendor. The valley thrives with rare species of animals and plants in various climates and habitats, relatively undisturbed by humankind. The Barun Valley is a quiet and Amazon-like hidden destination that preserves some of the few pristine mountain ecosystems.
Glacial melting in the Barun Valley is responsible for the naturally rich green carpet in the valley.
Janakpur Dham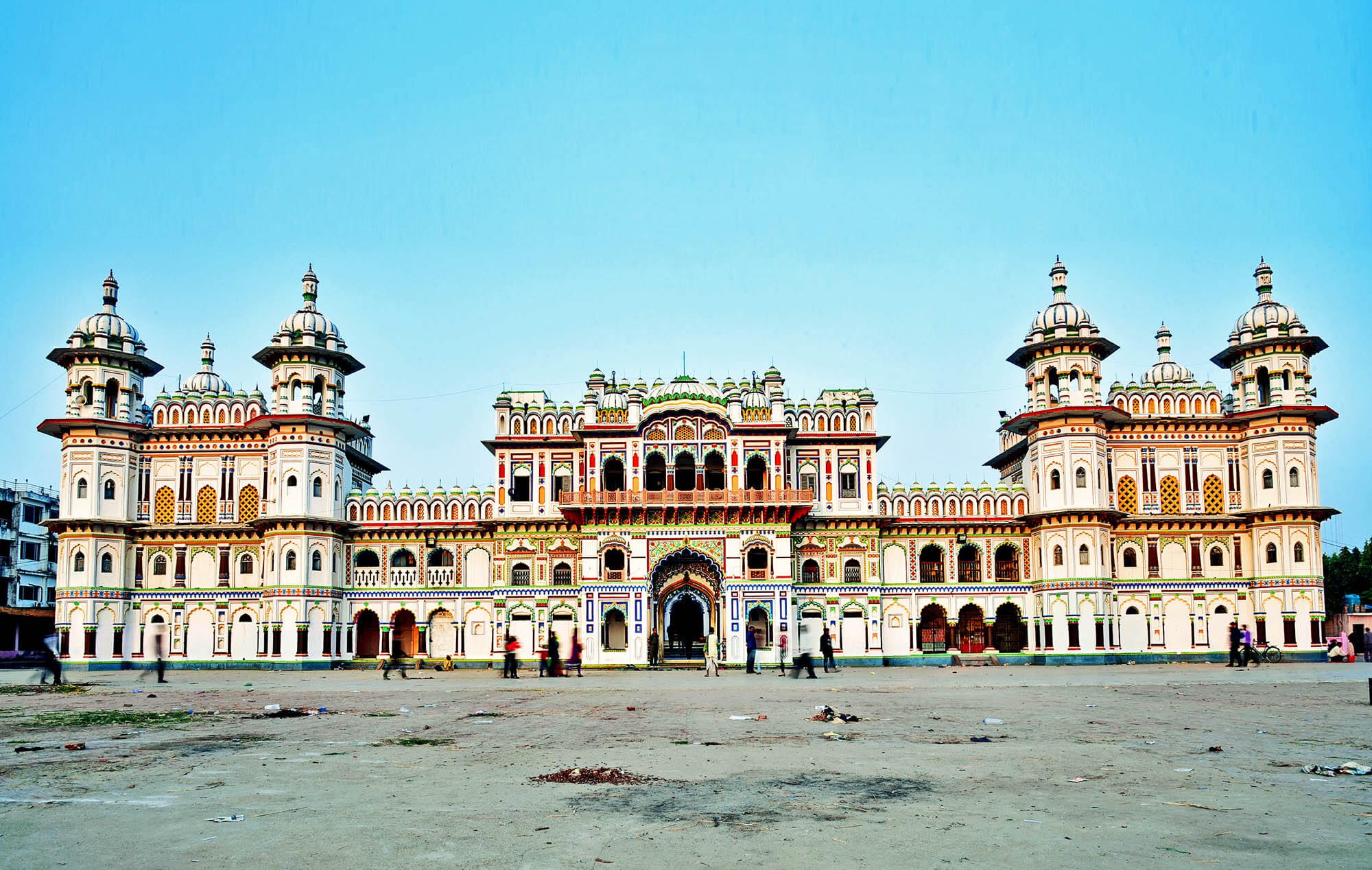 Janakpur Dham of Mithila preserves the reminiscences of centuries-old stories. It is home to Sita, the consort of Lord Ram and a brave daughter of Nepal. Janakpur Dham is a sacred place for Hindu followers as it is the birthplace of the goddess Sita. Beyond its religious significance, the place itself is a magnificent destination in the world. The colorful and unique artwork adorning the corners of the grand palace is a treat for onlookers.
Similarly, Janakpur is a bustling city with its own distinct culture, unlike the typical urban cities of Nepal. A visit to Janakpur is worthwhile as it allows you to experience a different side of Nepal. The place is primarily known among pilgrims because of Janakpur Dham, but it is a must-visit for all types of visitors who find joy in learning about the genuine and authentic culture of the country.
Dhorpatan Hunting Reserve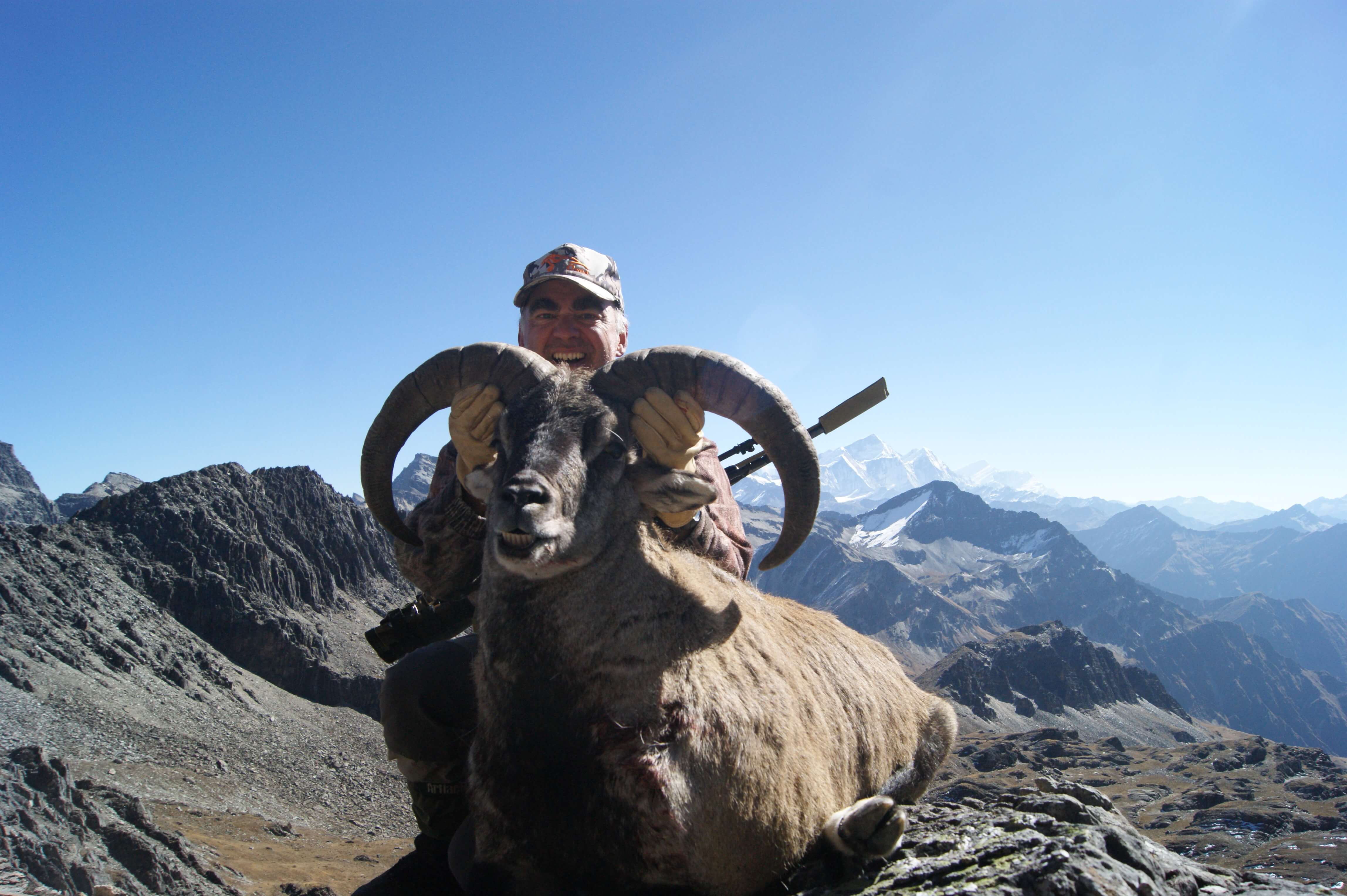 High hills, terraced fields, and lone trails are what the Dhorpatan hunting reserve promises every traveler. But not many are familiar with this beauty. Dhorpatan Hunting Reserve is the only hunting reserve in Nepal that offers a ground for people who like hunting sports.
But besides the hunting adventure, Dhorpatan is a beautiful place with a contrasting landscape, verdant forest, deep marshes, and flat meadows. It is a truly wonderful place to reconnect with Mother Nature and promises a rewarding journey.
Rupa Taal in Pokhara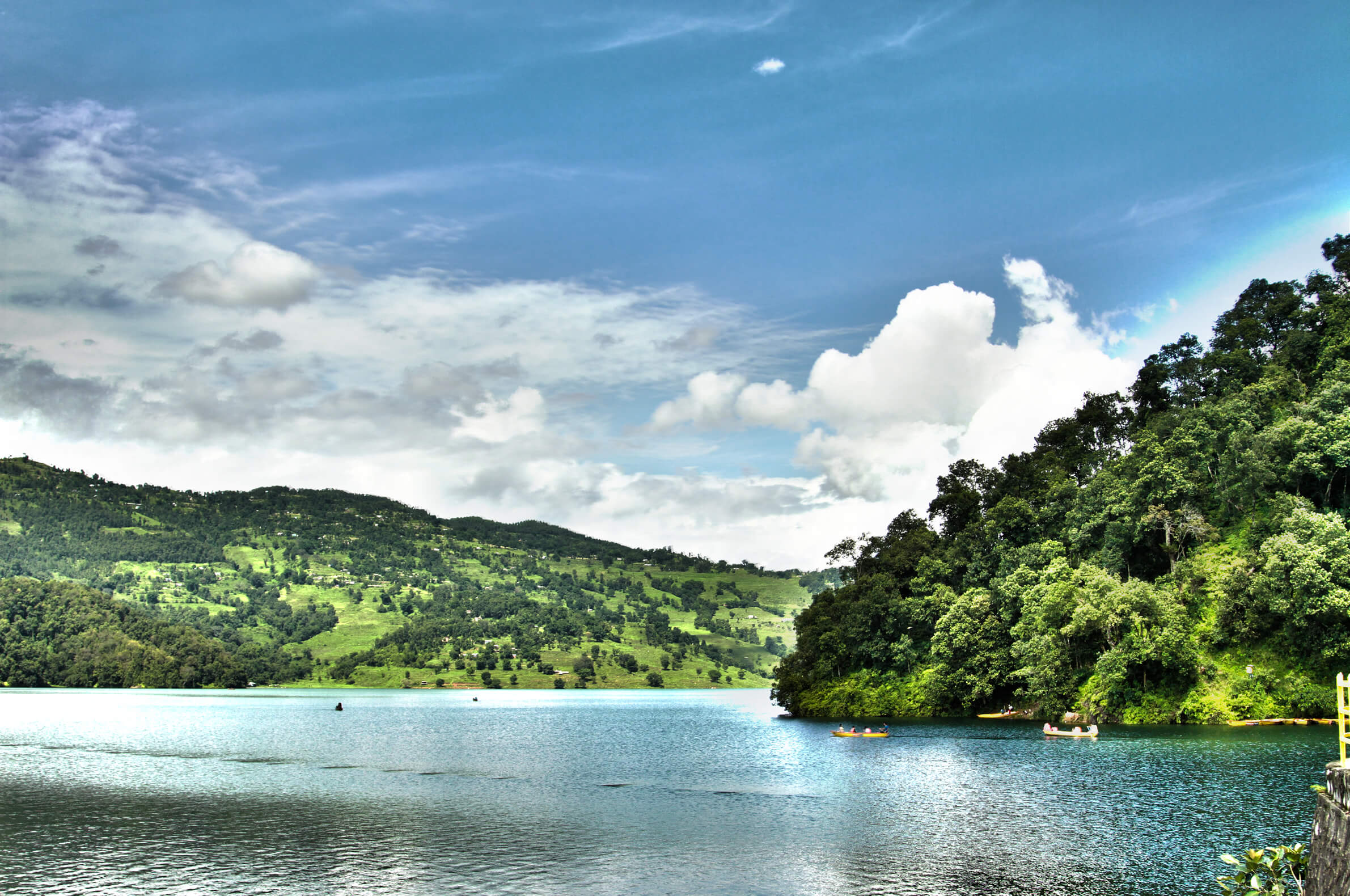 Pokhara is very famous for its stunning and tranquil lakes and mountains. The city is home to a few renowned lakes, such as Fewa Lake and Begnas taal. Yet, the city is also home to Rupa Taal, a gorgeous but less well-known lake. It is the third-largest lake in the town, hidden away from the main central city.
Surrounded by amazing green hills and forests, the lake is a serene place for anyone wanting to spend quality time without getting bothered by crowds of pilgrims. Although the city is part of a lively city, the lake gives off isolation and being from the distant world. Looking at the reflections of its surroundings in the clear lake offers a calming effect on people. One could sit for hours contemplating, manifesting, and reviving themselves. This hidden place of Nepal is an energy booster, and one should definitely visit it while in Pokhara.
Ilam Tea Gardens
Ilam is a small town in eastern Nepal known for its tea gardens and stunning landscapes. The town is nestled in the hills and offers beautiful views of the Himalayas, lush green tea gardens, and terraced farms.
The region's tea estates offer picturesque landscapes with rows of tea bushes on terraced slopes, making it a popular spot for tea lovers and nature enthusiasts alike. Visitors can tour the tea gardens, learn about the tea-making process, and even participate in tea plucking and processing activities.
Tsum Valley
Tsum Valley, also known as the "Hidden Valley of Happiness," is a remote and secluded valley located in northern Nepal, near the border with Tibet. It is considered a sacred valley and has a unique combination of natural beauty, cultural heritage, and spiritual significance that makes it special.
The valley is dotted with ancient Buddhist monasteries, chortens (Buddhist shrines), and mani walls (stone walls with engraved prayers), which reflect the rich Tibetan Buddhist heritage of the region. Moreover, the Valley is surrounded by majestic Himalayan peaks, including Ganesh Himal, Sringi Himal, and Buddha Himal, which provide breathtaking panoramic views. The valley is also blessed with lush forests, terraced fields, and pristine rivers, making it a haven for nature lovers and trekkers.
You can reach the beautiful Tsum Valley by trekking to this region. You can check out the Tsum Valley with Manaslu Trek.
Bardia National Park
Bardia National Park is a special destination that offers a unique blend of wildlife, wilderness, cultural heritage, and conservation efforts, making it a must-visit destination for nature enthusiasts, wildlife lovers, and those seeking an authentic jungle experience in Nepal.
The National Park is home to a diverse array of flora and fauna, making it one of Nepal's most ecologically significant areas. The park is known for its population of Bengal tigers, which are elusive and rare to spot, as well as other iconic wildlife species such as Asian elephants, one-horned rhinoceros, wild water buffalo, spotted deer, and many species of birds.
You can choose the package Bardia National Park so that you can enjoy the wilderness of this area.
Panch Pokhari
Panch Pokhari, also known as "Five Lakes," is a sacred pilgrimage site and a natural wonder in Nepal's Sindhupalchok district. It is a group of five glacial lakes nestled at an elevation of 4,100 meters (13,451 feet) in the Langtang region of the Himalayas. Panch Pokhari holds special significance for its unique features and cultural importance.
Panch Pokhari is known for its pristine natural beauty and breathtaking landscapes. The lakes are surrounded by panoramic views of snow-capped peaks, including Dorje Lakpa, Jugal Himal, Langtang Lirung, and Rolwaling Himal, which provide a stunning backdrop to the serene lakes. The area is also rich in biodiversity. It has diverse flora and fauna, including rare and endangered species such as red pandas, snow leopards, and Himalayan monals, making it a paradise for nature lovers and wildlife enthusiasts.
How to get there
Pokhari. You can hire a private vehicle or take a public bus from Kathmandu to Melamchi. Or you can also trek to Panch Pokhari starts from Melamchi and is a moderate to challenging trek, depending on your fitness level and experience.
Ranighat Palace
A hidden palace in the far district of Palpa is known as the Ranighat Palace, a special destination in Nepal that boasts unique architecture, historical significance, scenic location, cultural heritage, and tourism potential. It is a testament to Nepal's rich history, culture, and architectural excellence and is worth visiting for its beauty, history, and cultural significance.
Ranighat Palace is located on the banks of the Kaligandaki River, one of the major rivers of Nepal. The palace is surrounded by lush green hills, providing a picturesque backdrop. The serene and tranquil surroundings of the palace make it a peaceful and serene destination for visitors.
The intricate woodcarvings, ornate windows, and detailed frescoes on the walls of the palace are particularly noteworthy.
You can also reach Ranighat Palace by road. There are regular bus services from Kathmandu, Pokhara, and other major cities in Nepal to Tansen, which is the nearest town to Ranighat Palace. From Tansen, you can hire a taxi or take a local bus to reach Ranighat Palace, which is about 10 kilometers away.
For adventure enthusiasts, there is also an option to trek to Ranighat Palace. You can start your trek from Tansen or any other nearby village and follow the trail that leads to Ranighat Palace. Trekking to Ranighat Palace provides an opportunity to explore the region's scenic beauty and experience the local culture and lifestyle.
Tansen
Tansen, also known as Palpa Tansen, is a historic town located in the Palpa district of Nepal. It is known for its rich cultural heritage. The town is home to numerous temples, palaces, and historic buildings that reflect Nepal's artistic and architectural excellence.
The hidden place is renowned for its well-preserved Newari architecture. The town is dotted with traditional Newari-style buildings characterized by intricately carved windows, doors, and struts.
Tansen offers panoramic views of the mountains, including the Annapurna and Dhaulagiri ranges. The town is situated on a hilltop, providing breathtaking vistas of the Himalayan peaks and the Palpa Valley vistas. Srinagar Hill in Tansen's sunrise and sunset views are particularly stunning, making it a popular spot for nature lovers and photographers.
You can reach Tansen by taking a flight to Bhairahawa. Or you can also travel via road by bus or a private vehicle.
Panauti Bazar

Panauti is a unique town in Nepal that offers a blend of ancient Newari architecture, cultural heritage, scenic beauty, historical and religious sites, traditional crafts, and rural life experiences.
The town is famous for its intricately carved wooden temples, palaces, and traditional Newari-style buildings. The Indreshwar Mahadev Temple, one of the oldest temples in Nepal, dating back to the 13th century, is a significant attraction in Panauti. Other notable temples in Panauti include the Brahmayani Temple, Unmatta Bhairav Temple, and the Durbar Square area with historic buildings.
Conclusion
With this, we've reached the end of the blog. We hope you enjoyed reading the 15 Best Hidden Places To Visit In Nepal. Comment which one of the above-mentioned places is your favorite; we would love to hear from you.