From the 1st to the 12th of October 2023, I went on the Annapurna Base Camp Trek with Nepal Hiking Team, and the experience was amazing! The trek is a must-do if you enjoy hiking, and Nepal Hiking Team is the choice I would recommend.
Not only did Ganga and Balaram, the managing directors, personally address all doubts and questions and receive you in their office if needed, but the tour guide, Puru, took care of us every step of the way, going above and beyond to do so. The rest of the staff, including Bashu, the assistant guide, and Ganesh and Pradip, the porters, also took excellent care of us and the entire group.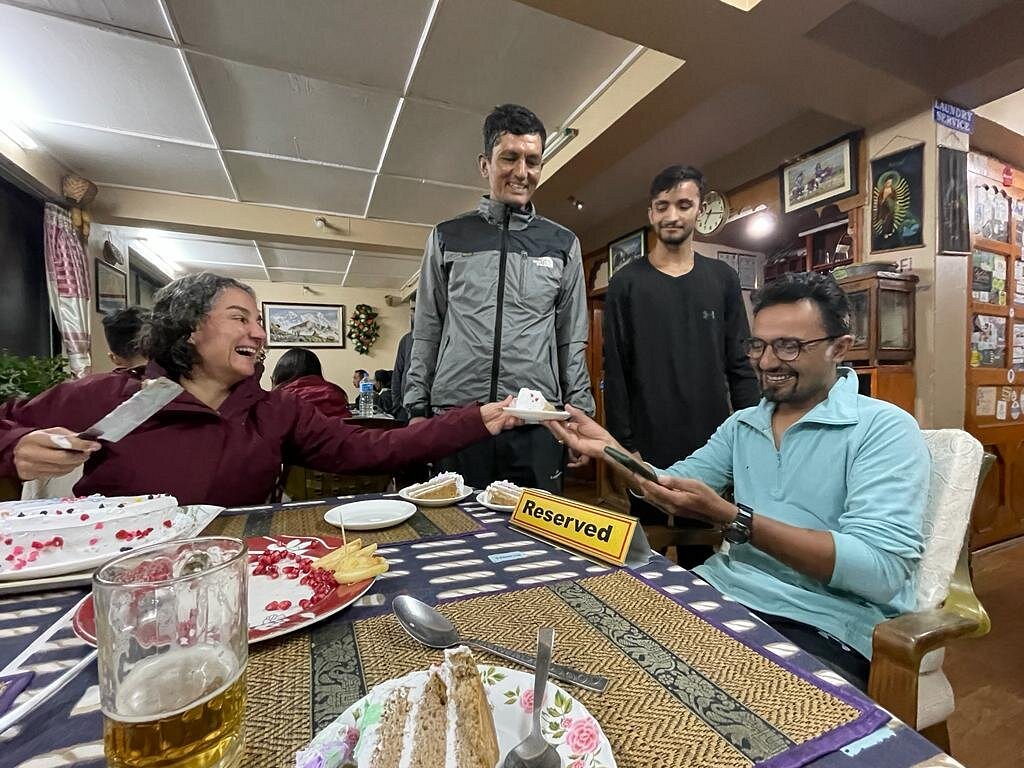 In my case, Puru, the trek guide, organized a birthday cake for me in Gorepani, an attention I will never forget as I spent my 48th birthday during the trek. It was a great surprise and logistically not easy to implement (see attached picture). This is the kind of personal service and attention customers receive with Puru and NHT.
Moreover, during our trek, we had two days of rain, and Puru and the team were up to the challenge to make the experience as least disturbing as possible.
At the end of the trek, Puru was also very accommodating, booking flights back for some of us, and in my case, taking care of me with medicines until I reached the doorway of my accommodation because I fell ill on the last day. Throughout the entire experience, I felt safe and well taken care of, down to every detail. I feel very fortunate to have had Puru as a guide, who also takes wonderful care of the rest of the staff, including the assistant guide and porters, and makes extra efforts to ensure the group is happy with meals, etc. He even taught us a very fun Nepali card game every night and was always helpful in taking pictures for all of us and being there for whatever we needed.
There are many companies that offer these services, and it is a gamble to choose one for the first time. I hope this review helps you choose the right one, as this is an experience in which personal attention and attention to detail in service really make a difference.